February 5, 2015
Slow Cooker Chicken Stock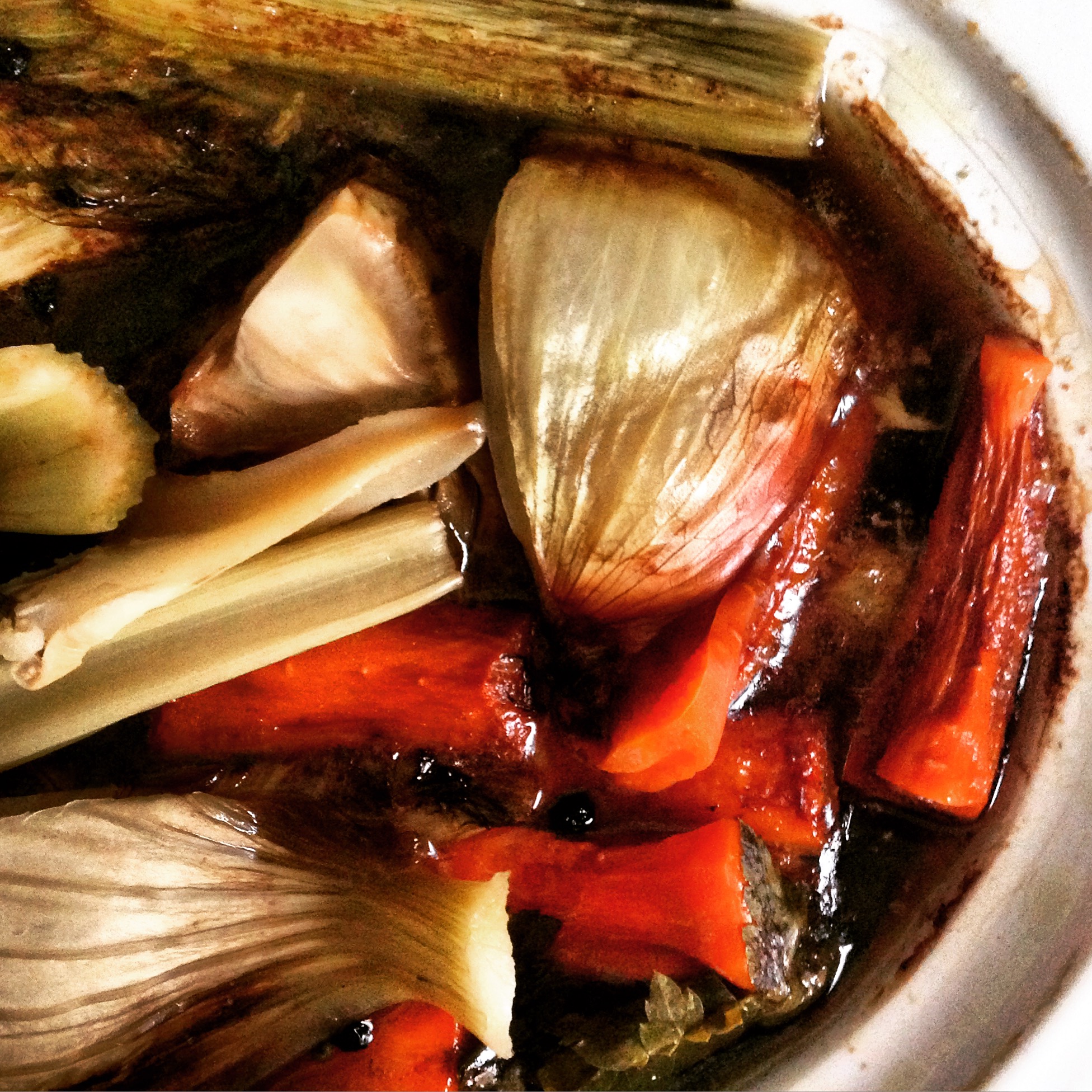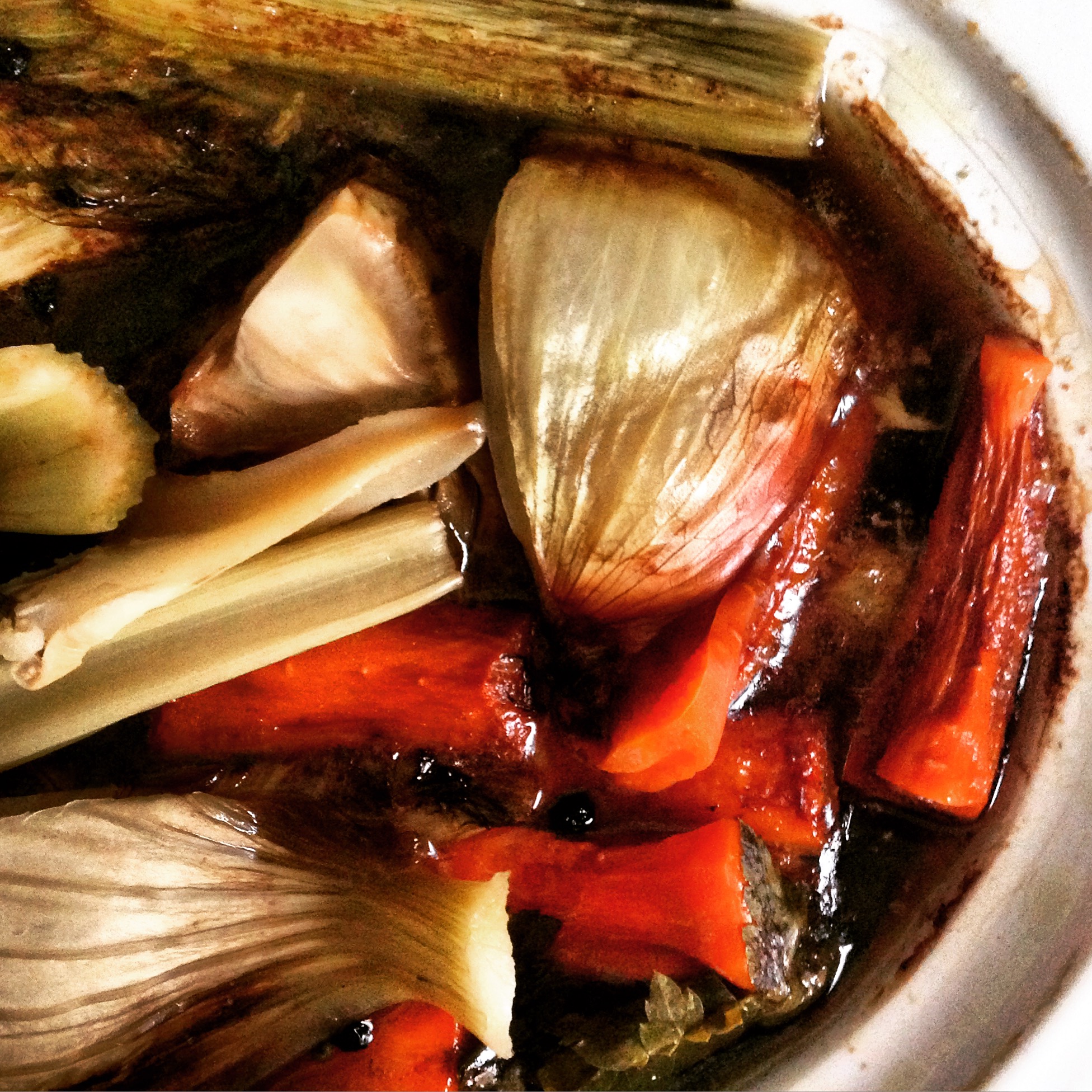 My sister often raves about using her slow cooker to make homemade chicken stock. As delicious as it sounds, I never thought making stock from scratch would be worth it – since it's a cheap grocery store item and I never remember to save chicken bones. As I've been cooking with rotisserie chickens quite a bit, I figured it'd be a great time to take advantage of both the bones/carcass and my slow cooker.
As someone who was originally skeptical about making stock from scratch, I can honestly say I'll never buy store-bought again! This recipe is extremely easy, definitely 'green' (since I choose not to waste the bones/carcass), and so delicious. The first time I made this, I drank the stock straight from the slow cooker without even turning it to soup! The deep, richness of this homemade stock gave my rotisserie chicken soup recipe even more flavor than it had with traditional store-bought stock.
The Tips
Experiment with flavors. The original recipe I found for slow cooker chicken stock began with a carrot, celery, and onion base. I happened to be snowed into my apartment without an onion the first time I made this, so I replaced it with a fennel bulb. I was not disappointed; the fennel gave the stock a subtle licorice flavor I fell in love with. My sister mentioned her best version of this stock was made with clementines. It's all about what you have in the fridge, so use your resources!
The chicken bones/carcass. As mentioned above, I've been using all-natural rotisserie chickens from the grocery store a lot lately. I am typically left with the carcass and a few detached bones, which is perfect for this recipe. If you don't have an entire chicken carcass, it's okay. Just be sure to save the leftover bones from the chicken you've made the night before! Rotisserie chickens typically weigh a little over 2 lbs (meat-on), so make sure you have enough leftover bones from 2 lbs of chicken you made earlier.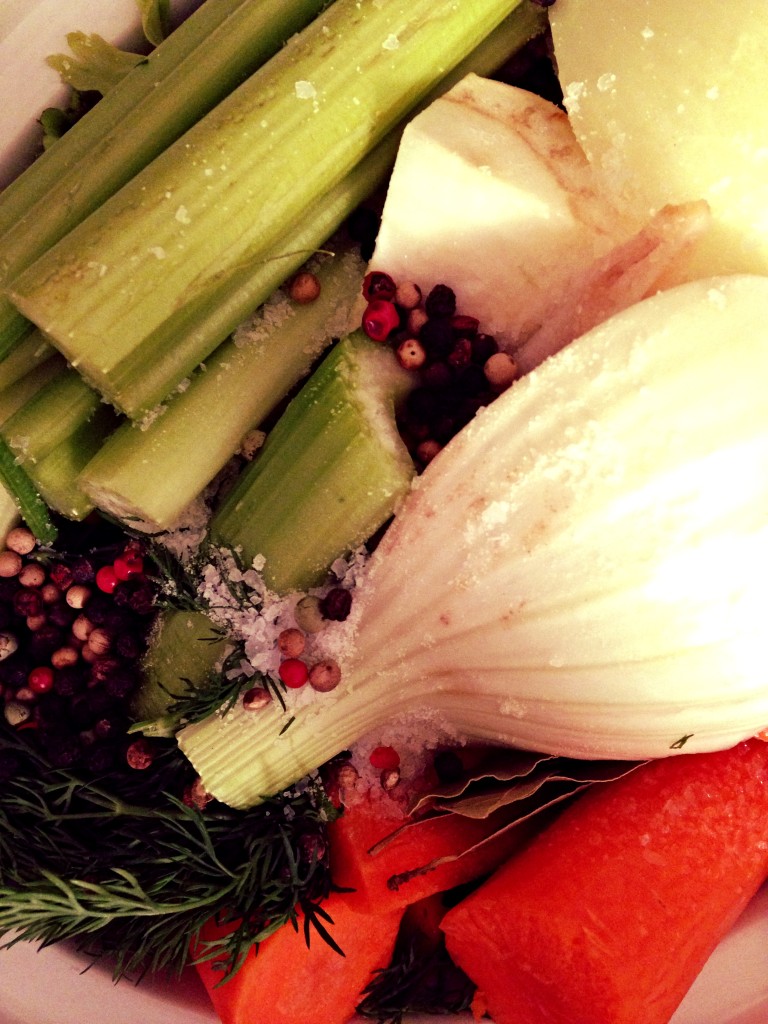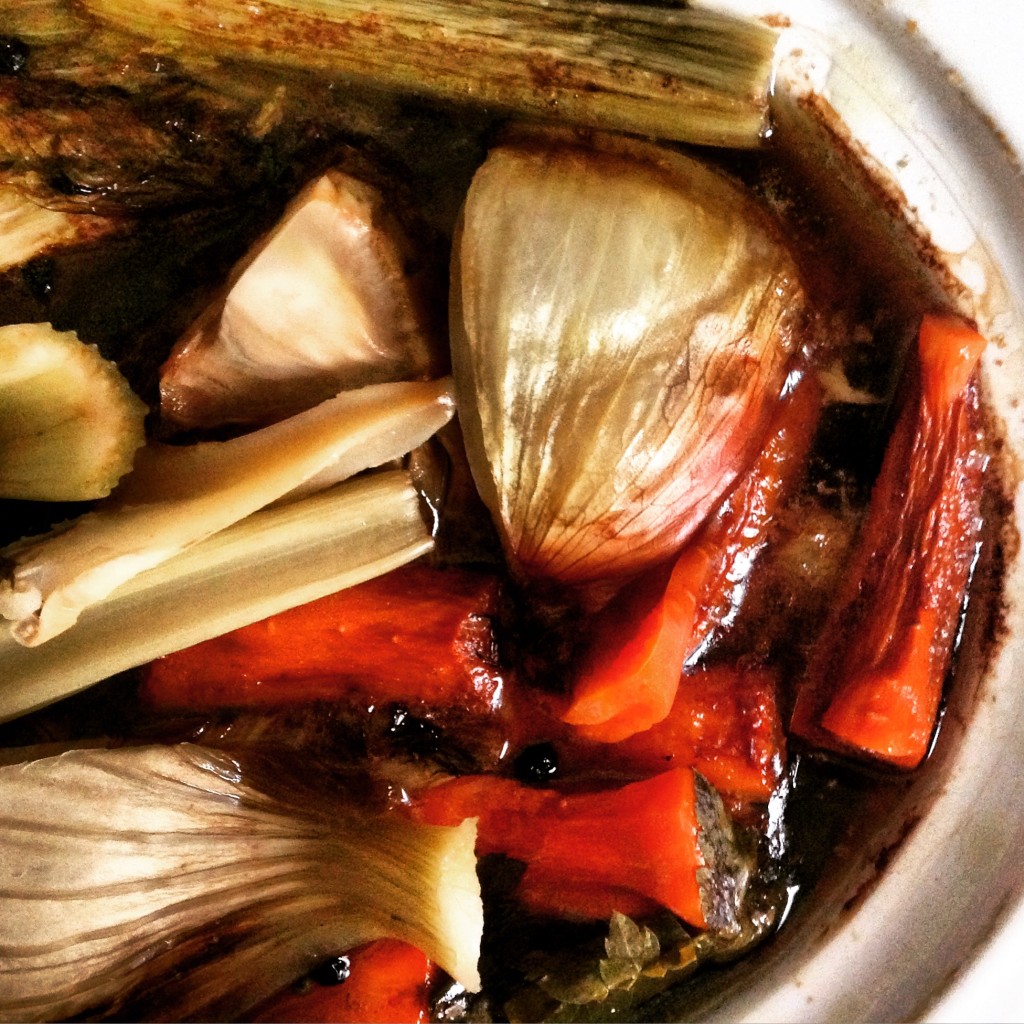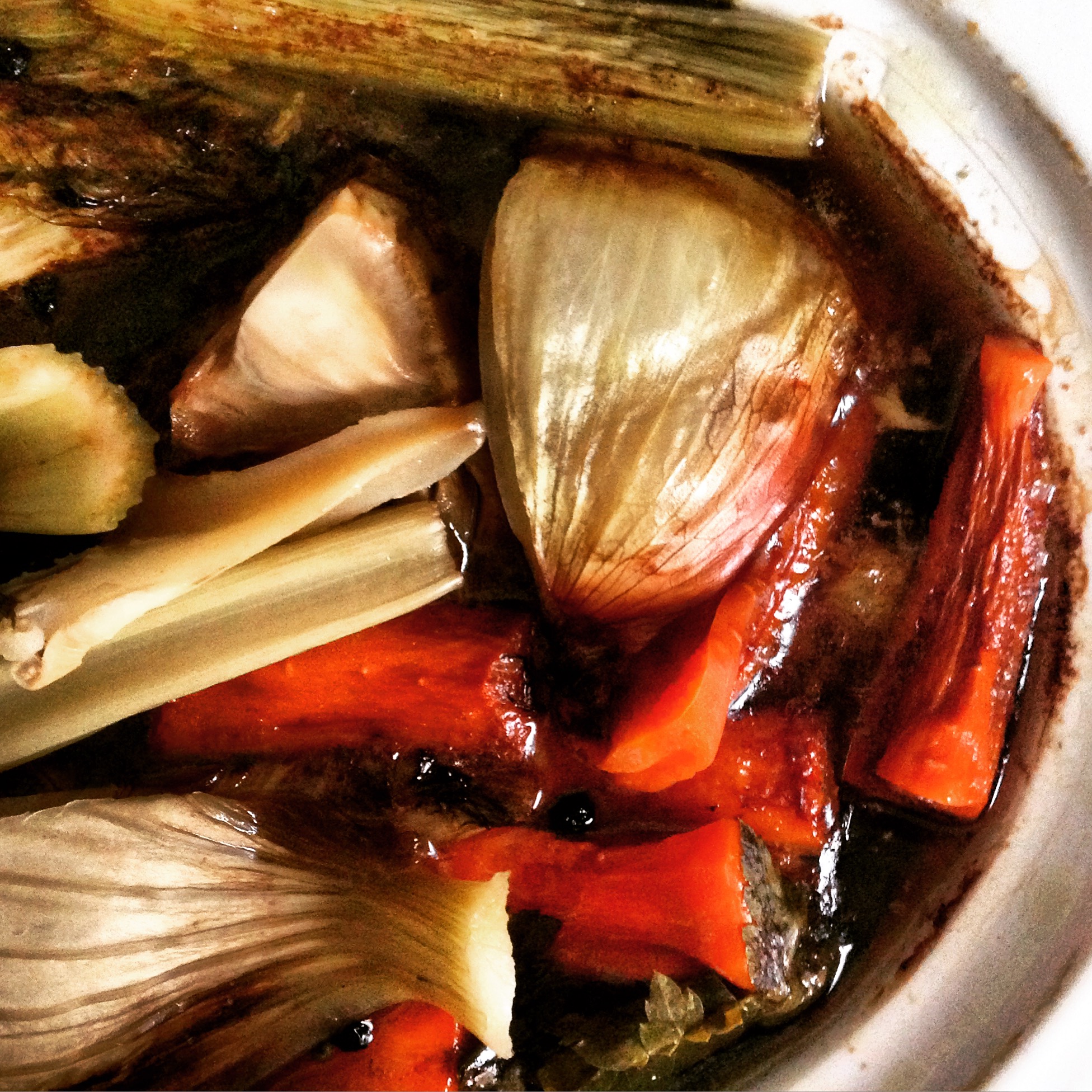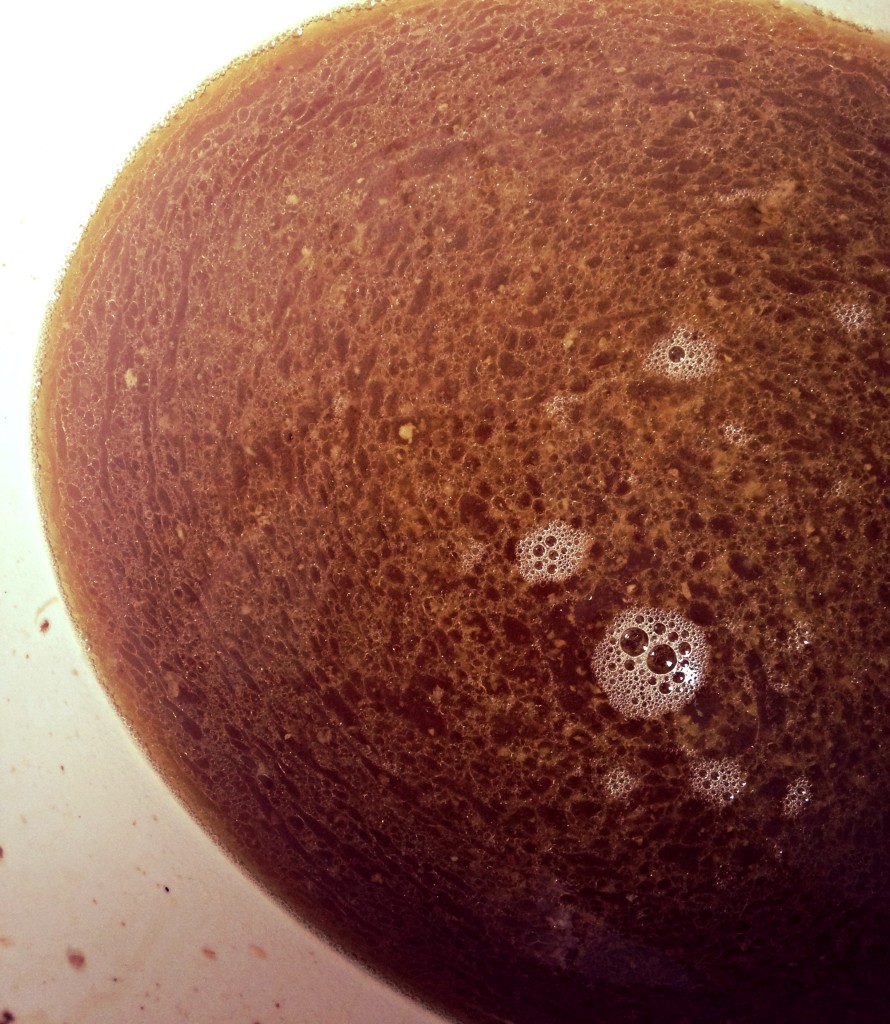 The Recipe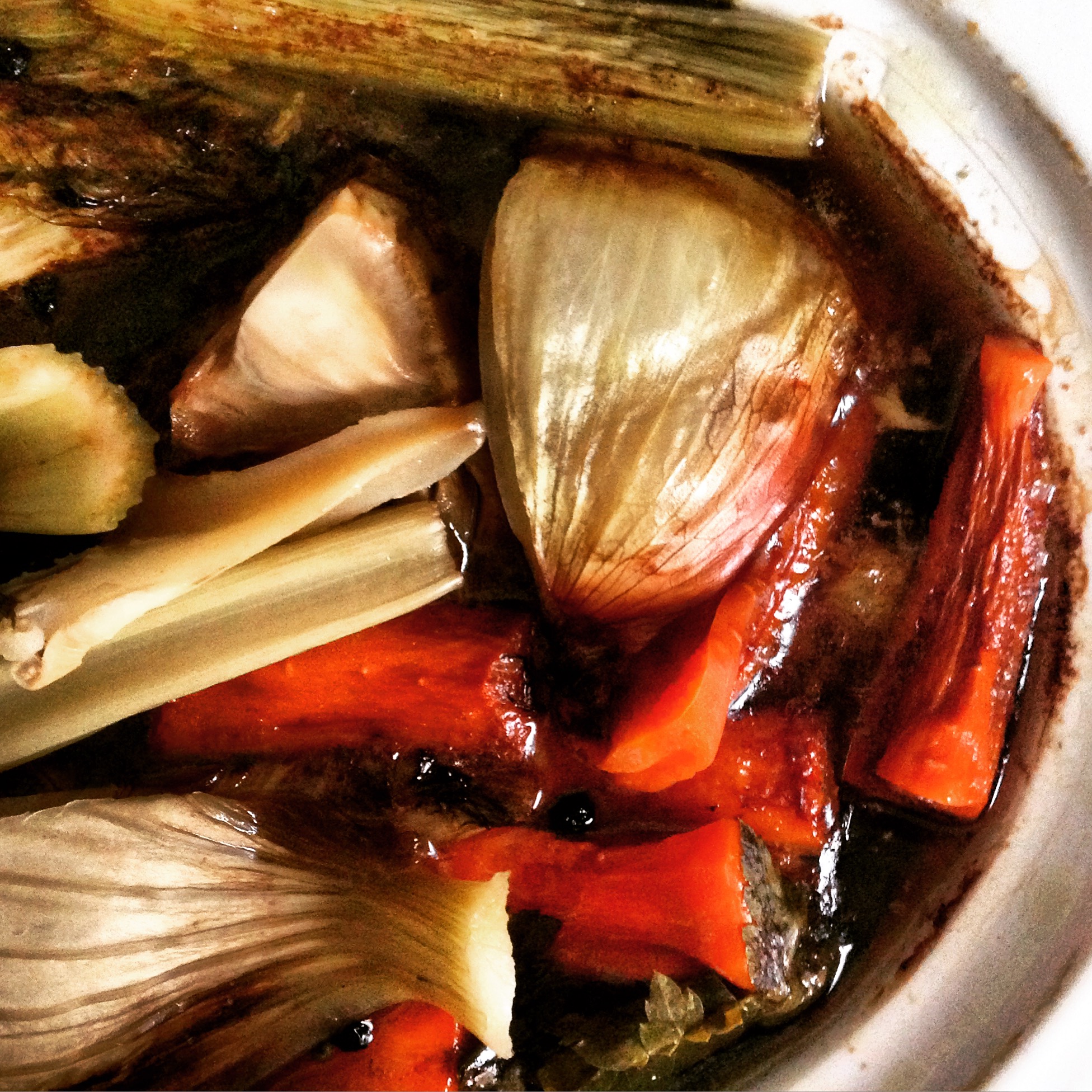 Slow Cooker Chicken Stock
2015-02-05 10:44:24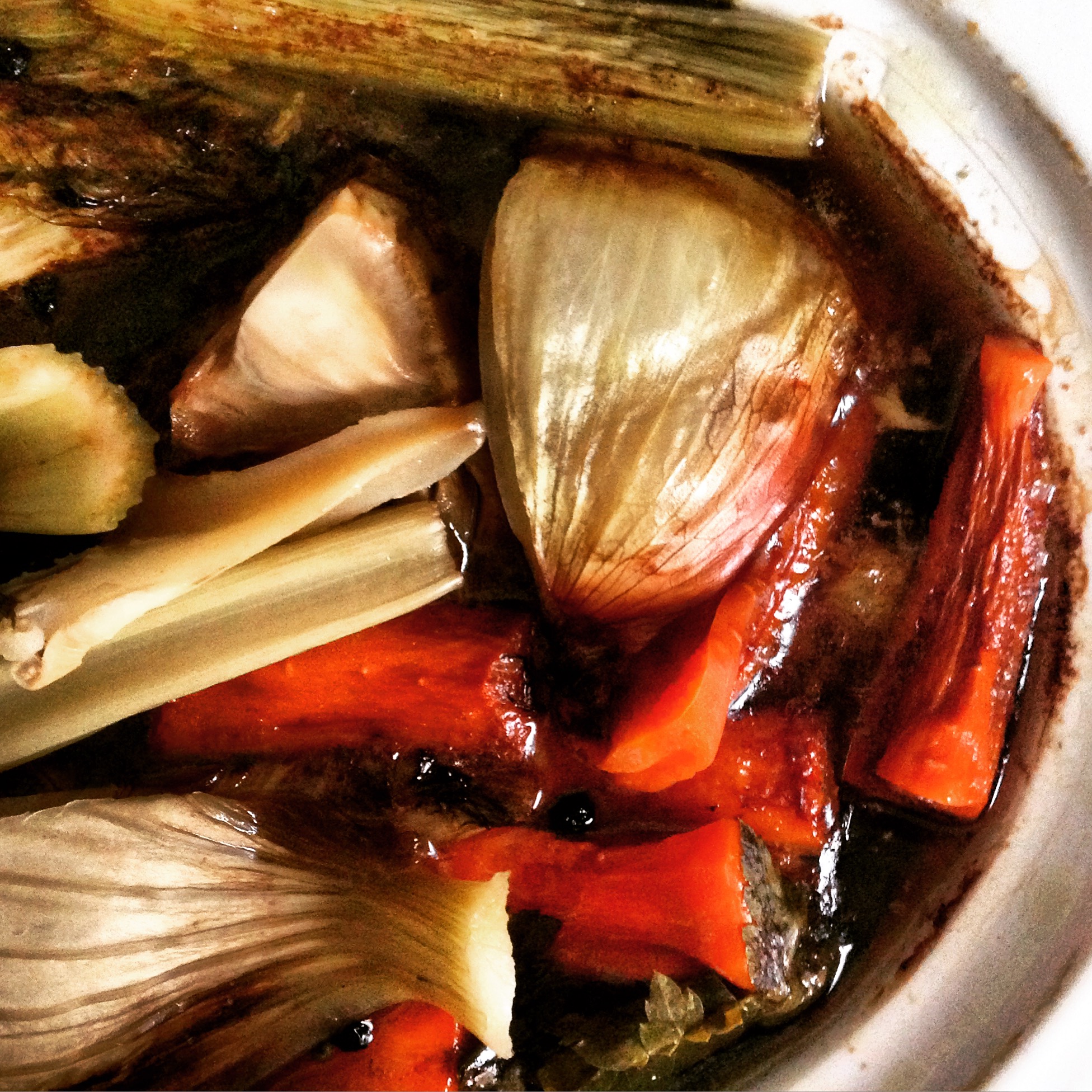 Whole rotisserie chicken carcass
3-5 carrots, peeled and chopped into large pieces
3-5 celery stalks, chopped into large pieces
1/2 yellow onion, quartered
1/2 fennel bulb, quartered
1 handful flat leaf parsley
1 handful dill
2-3 bay leaves
1 tablespoon peppercorns
2-3 teaspoons salt
Water
Place all of the ingredients into a slow cooker.
Fill with water, leaving an inch at the top to avoid overfilling.
Cook on low heat for 10-15 hours.
Place a strainer/sieve over a large bowl. Using a ladle, spoon the mixture into the strainer or sieve to remove bits, bones, veggies, or spices from the stock. You should be left with pure chicken stock.
Makes 4 cups of stock. Use immediately or freeze in measured 2 cup containers, to make measuring easier later.
Adapted from Sister
Adapted from Sister
Lana del Crave https://lanadelcrave.com/