January 8, 2015
Rotisserie Chicken Soup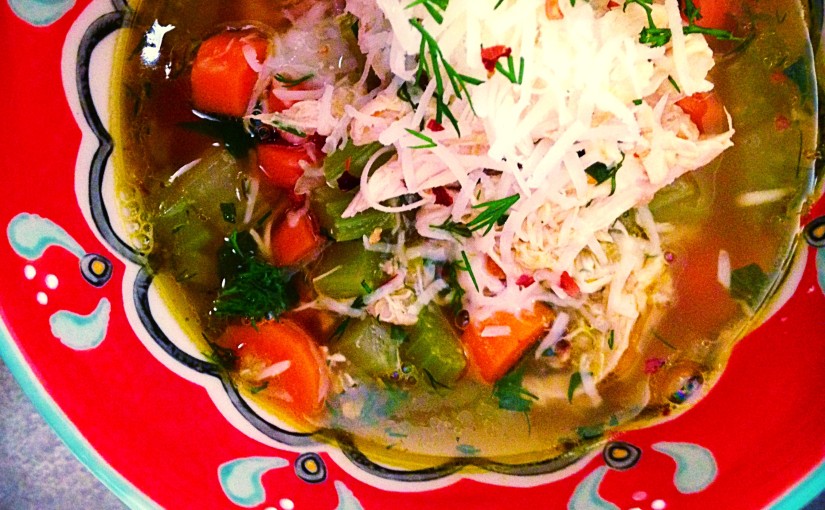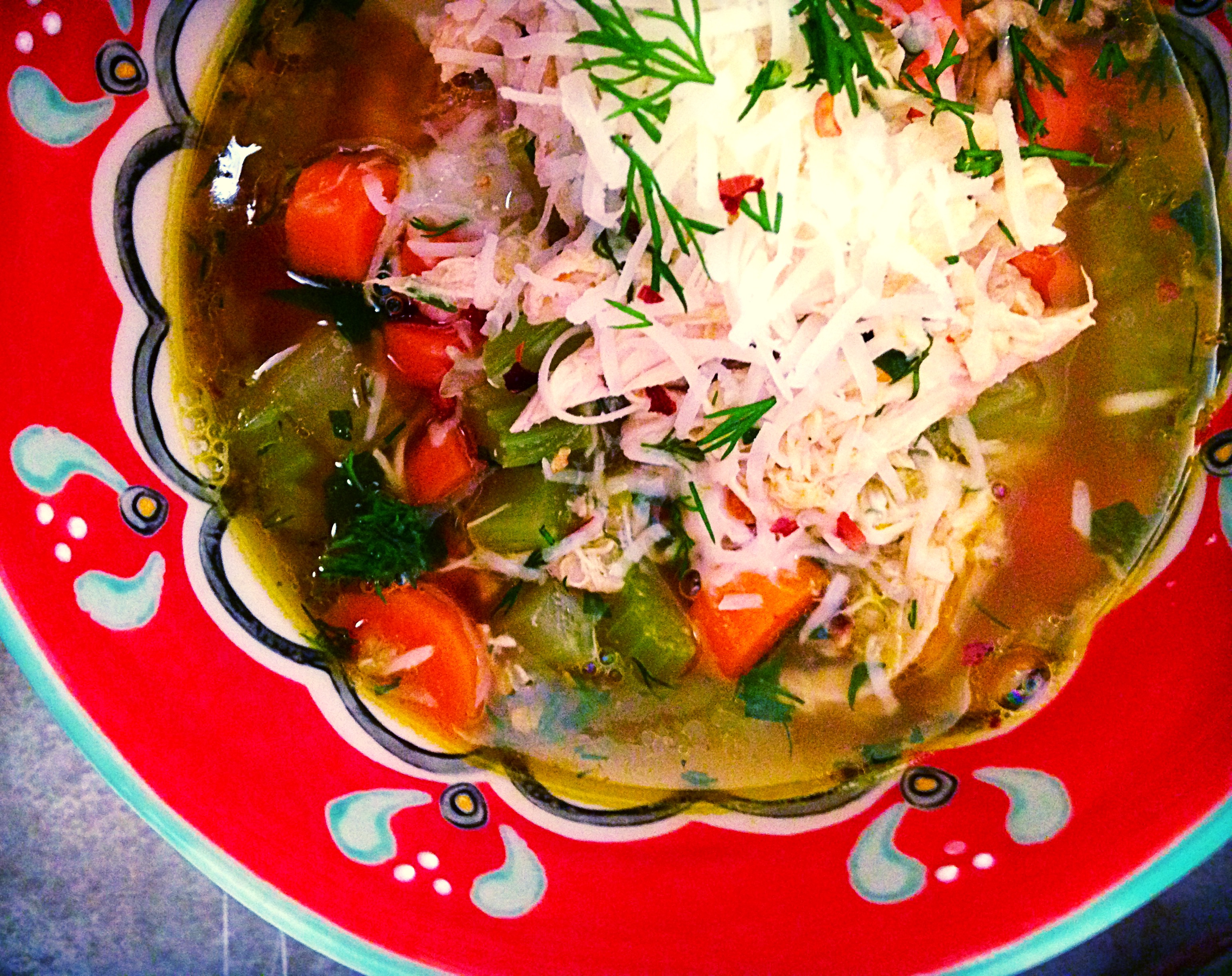 'Tis the season of common colds and chicken soup. Warm, delicious chicken soup can take a while to cook if you expect to do it the old fashioned way with raw chicken and water. This recipe skips those steps and gives you a punch of flavor, in a short amount of time.
A few years ago, I realized what a great thing a Stop and Shop rotisserie chicken truly is. Not only are they convenient and tasty, but you can typically find them all natural. I'm not sure if it's the harsh below-zero temperature outside or the fact that I LOVE soup, but I had a sudden craving for homemade chicken soup and needed it for dinner ASAP.
The Tips
Check the ingredients! Pre-made foods can have some sneaky additives. Check the label on your rotisserie chicken (which doesn't need to be from Stop and Shop) to ensure there is no sugar added and the chicken is all natural. The better, fresher, and healthier ingredients you start with, the tastier your dish will taste.
Too much salt can be a bad thing. I use store-bought chicken stock in my rotisserie chicken soup, as I want to get as much flavor as possible in a short amount of time. Feel free to use homemade stock/broth or water, but if you're going to use store-bought, purchase low-sodium or 'no salt added' stock. This will allow you to control the salt content in your recipe.
Have fun with your herbs. I am partial to the familiar combination of parsley and dill in my chicken soup, as these are the flavors I grew up with. If you grew up with different flavors, or are looking to explore new combinations, feel free to add other herbs like fresh tarragon or dried oregano. Then, be sure to tell me about it so I can try it myself!
Stock v. Broth. This is more of a fun fact than a tip, but I will share regardless. People always question the difference between stock and broth so here it is; stock is made from the bonier parts of the chicken, while broth is made from the meatier parts. Stock has a richer flavor, 'due to the gelatin released by long-simmering bones' (thanks Food Network).
Go grain free. If you're eating grain free, omit the quinoa/rice. I promise, between the veggies and chicken, you won't miss the grain at all!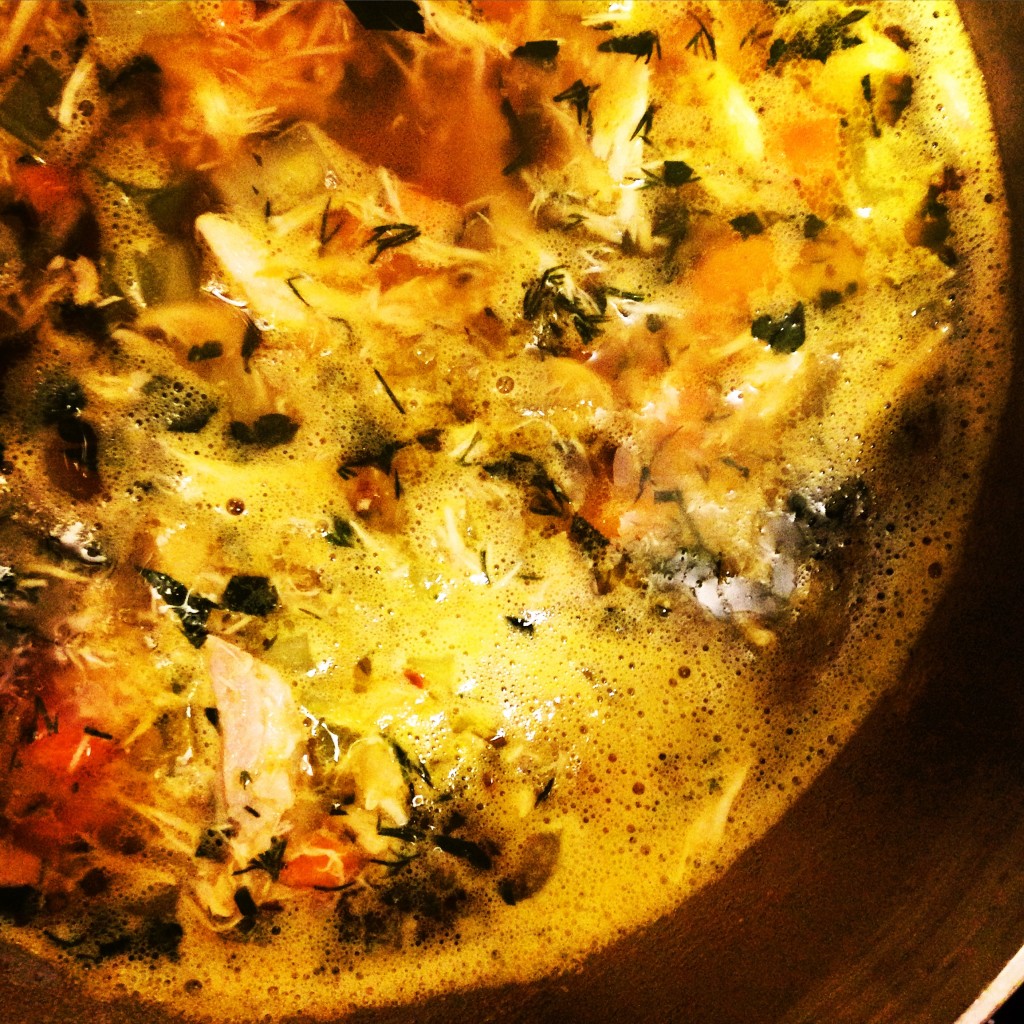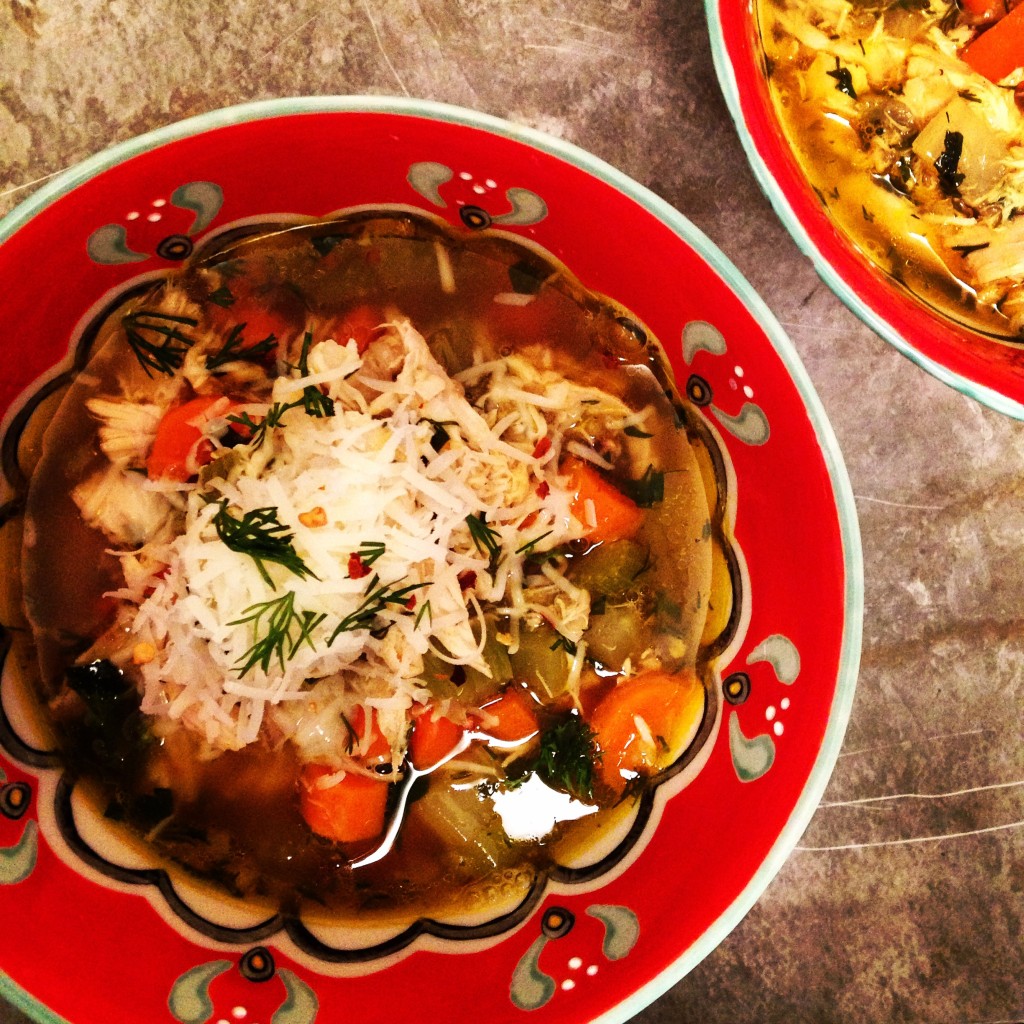 The Recipe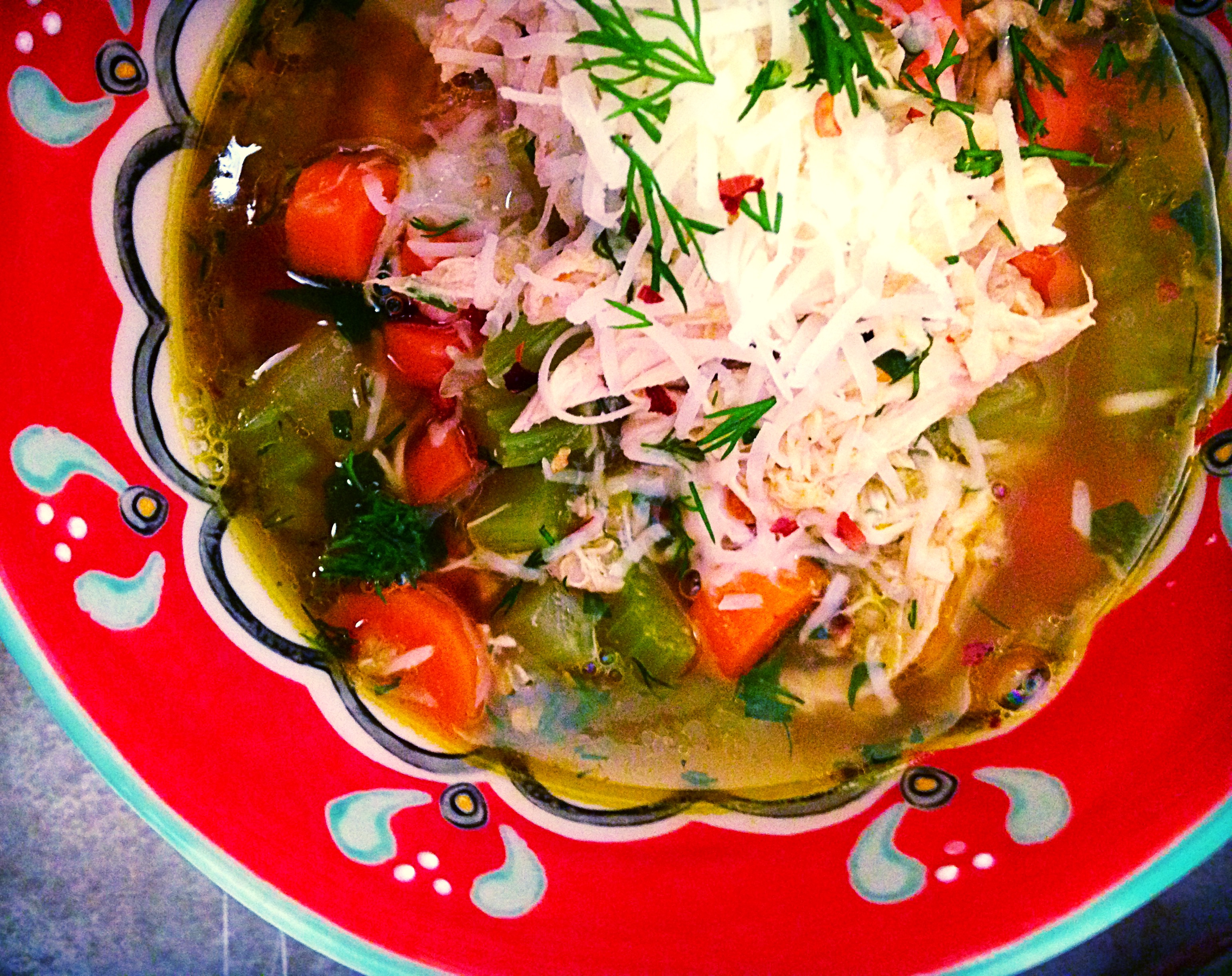 Rotisserie Chicken Soup
2015-01-30 10:01:22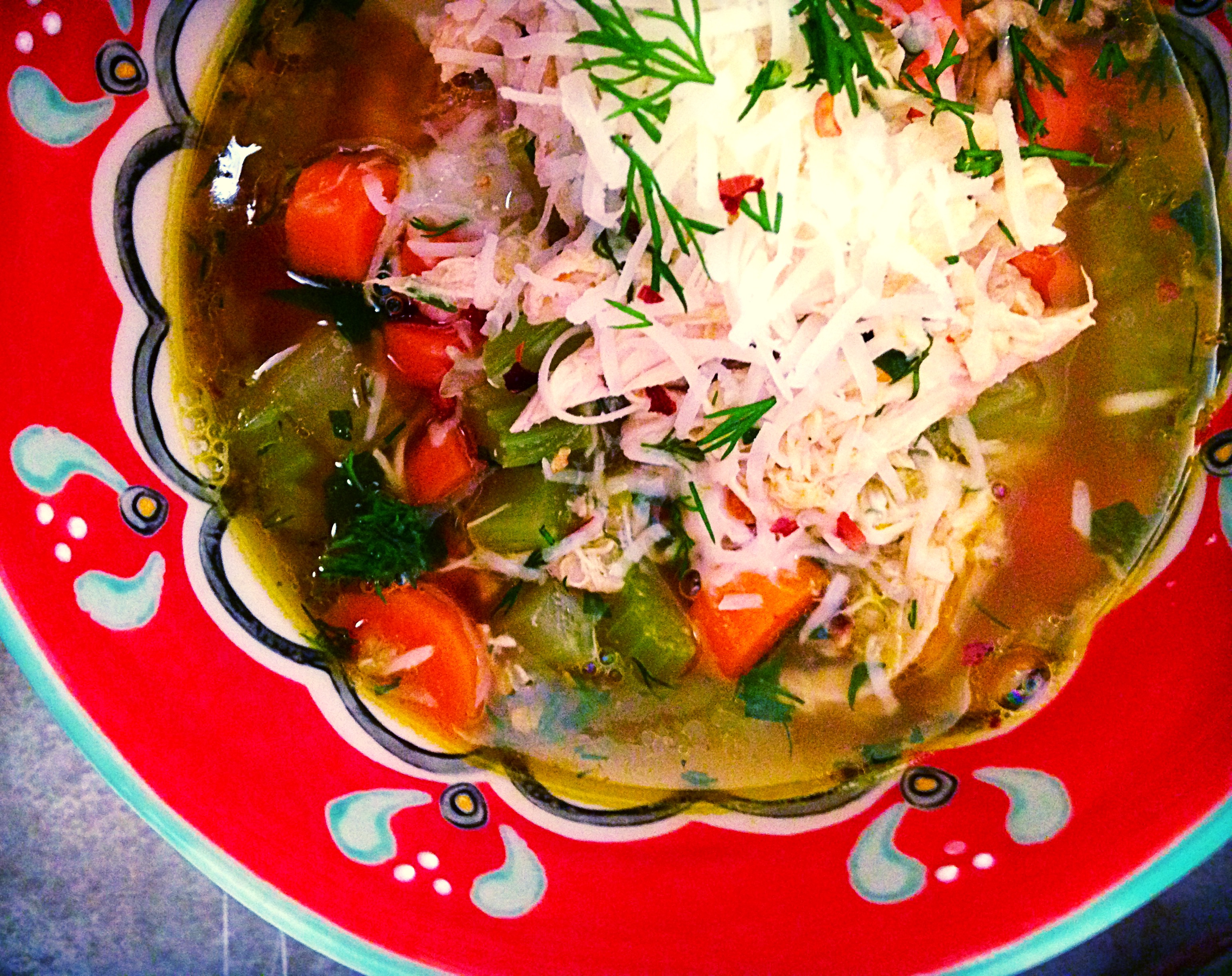 1 tablespoon extra virgin olive oil (EVOO)
1/2 yellow onion, grated
4 celery stalks, thinly sliced
4-5 carrots, thinly sliced
1-2 tablespoons quinoa or rice
1 tablespoon chopped parsley
1 tablespoon chopped dill
1/4 teaspoon red pepper flake
Salt and Pepper to taste
4 cups low sodium or 'no salt added' chicken stock
1 rotisserie chicken, meat pulled off the bone
1/2 cup Parmesan cheese for serving (optional)
Over medium heat, add EVOO to the bottom of a large pot. Add the onion, celery and carrots. Cook until soft, stirring occasionally.
While the veggies are softening, using two forks, pull the chicken meat from the bones. It should fall apart quite easily. Set aside.
Combine the quinoa/rice with the veggies and cook until toasted, about 1-2 minutes. Next, add the herbs, red pepper flake, salt and pepper.
Pour in the chicken stock, then add the chicken meat. Cook for 10-15 minutes, or enough time for the quinoa/rice to cook and the flavor to come together, stirring occasionally.
Serve with grated Parmesan and a sprinkling of extra herbs & red pepper flake, if you desire.
Lana del Crave https://lanadelcrave.com/