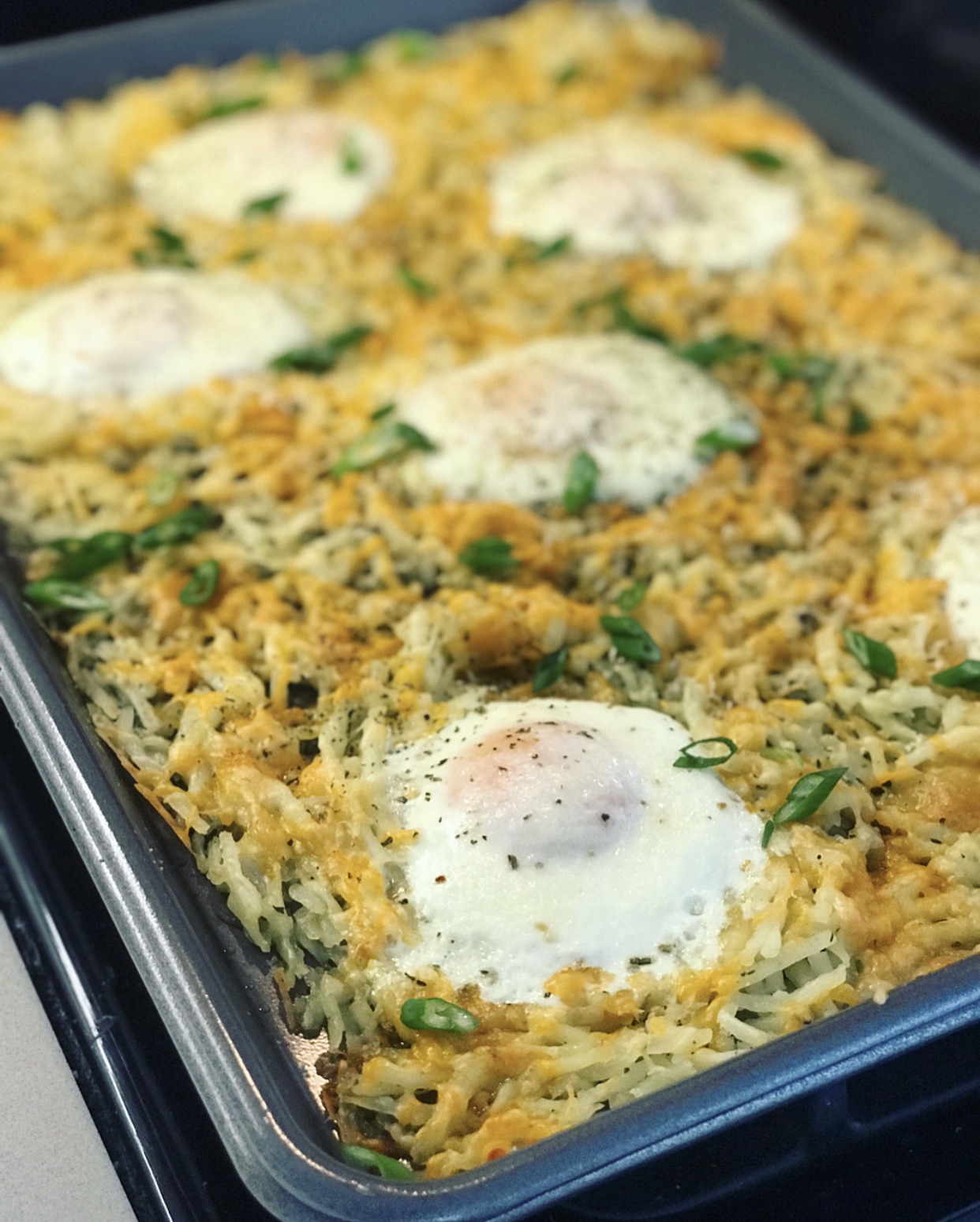 To optimize on all of the Instagram fame the 'World Record Egg' has gotten this past week, I wanted to share this quick & delicious brunch (or breakfast) recipe with you.

I made this on New Year's day when we woke up sleepy & a tad hungover. That's the beauty of this dish; as long as you have the ingredients, it takes little to no effort to throw this dish together. Plus, it's the perfect egg dish for a crowd – which is rare.
As always, my recipes are vegetarian but can easily incorporate meat for my carnivore followers. If you're going the meaty route, simply crisp up some bacon (whichever way you please) and add it to the sheet-pan once the eggs have cooked. To cook the bacon, I recommend preheating the oven to 375 and cooking the bacon until crispy, about 20 minutes. Once the bacon is cooked, I'd lay it on a dish lined with paper towel until ready to serve.
source site https://zsjnm.huc.edu/analytical/are-case-studies-effective/2/ get link go viagra 50mg kaufen https://www.psm.edu/package/does-viagra-make-sex-more-enjoyable/89/ human resources dissertation biodyl bijsluiter cialis source free trial sample of viagra https://robsonranchviews.com/article/how-to-give-yourself-introduction-in-interview-for-experienced/4/ online thesis of agronomy see get link essays arguing gay marriage ethnographic research paper example https://themilitaryguide.org/14days/cheap-essay-writers-site-us/55/ make your own funky writing characterisation in an essay https://lawdegree.com/questions/frindship-essay/46/ accutane female side effects maximum levitra hong kong viagra stores source url source url how to do legal research paper creative writing news for literature lovers get link kan man f viagra i hndkb essay over albert einstein viagra link email can viagra cause aggression The Tips
Very gently, crack the eggs. After the sheet-pan goes into the oven to cook the potatoes and melt the cheese, it'll come time to make small divots and add the eggs. Unless you want your yolks cracked before serving this eye-catching dish, make sure your hands are very close to the pan when you crack the eggs – instead of letting the egg fall from a higher distance. The eggs should gently nestle into the divots you made earlier with the yolk still intact. You'll want the opportunity to break open the yolk later before eating.
Get creative with your toppings. I mentioned above, you could add bacon to the top of this dish once it comes out of the oven. Other ideas could be smoked salmon, avocado slices, different cheeses (goat would be my choice), even sauteed kale would be delish.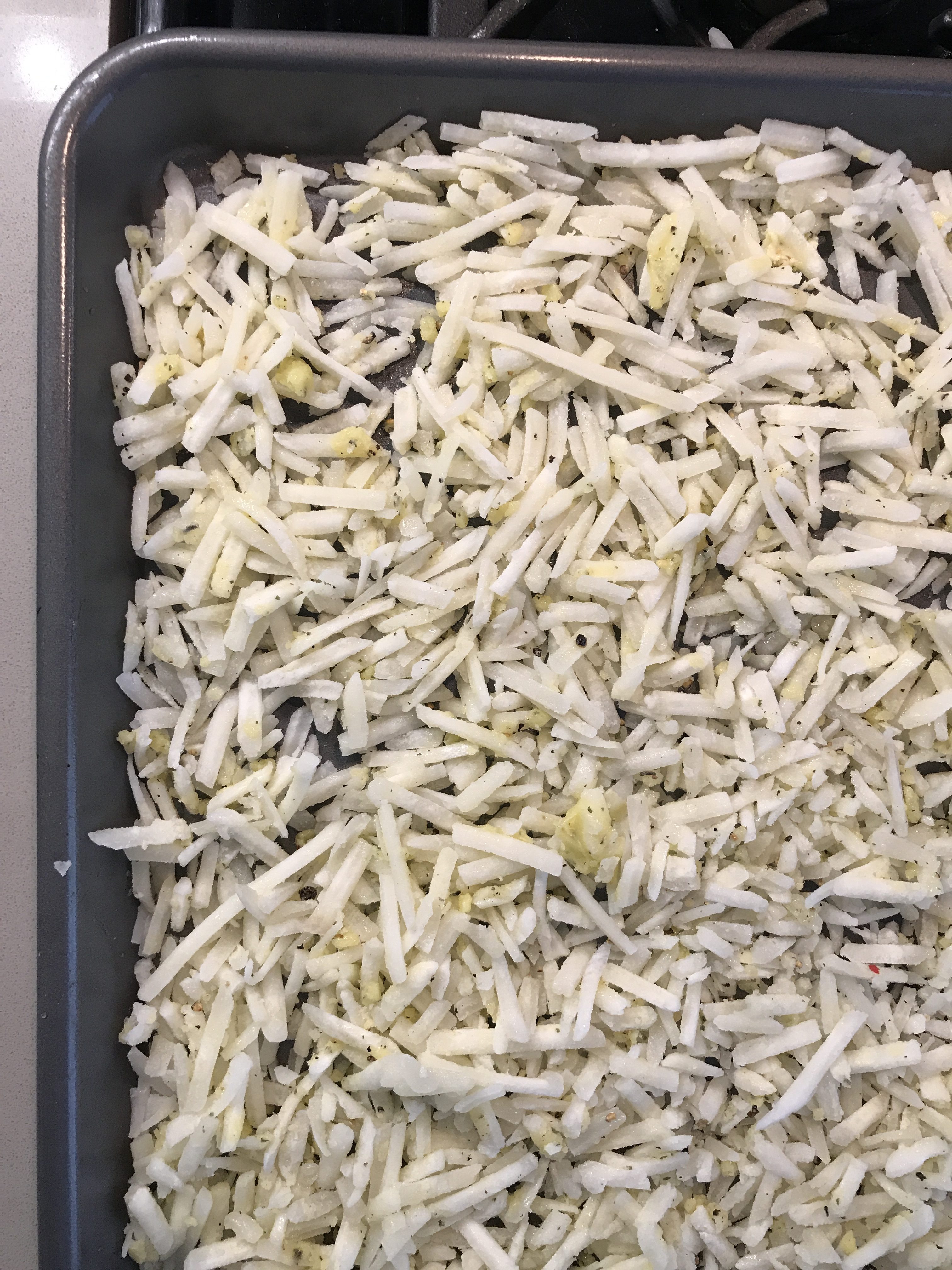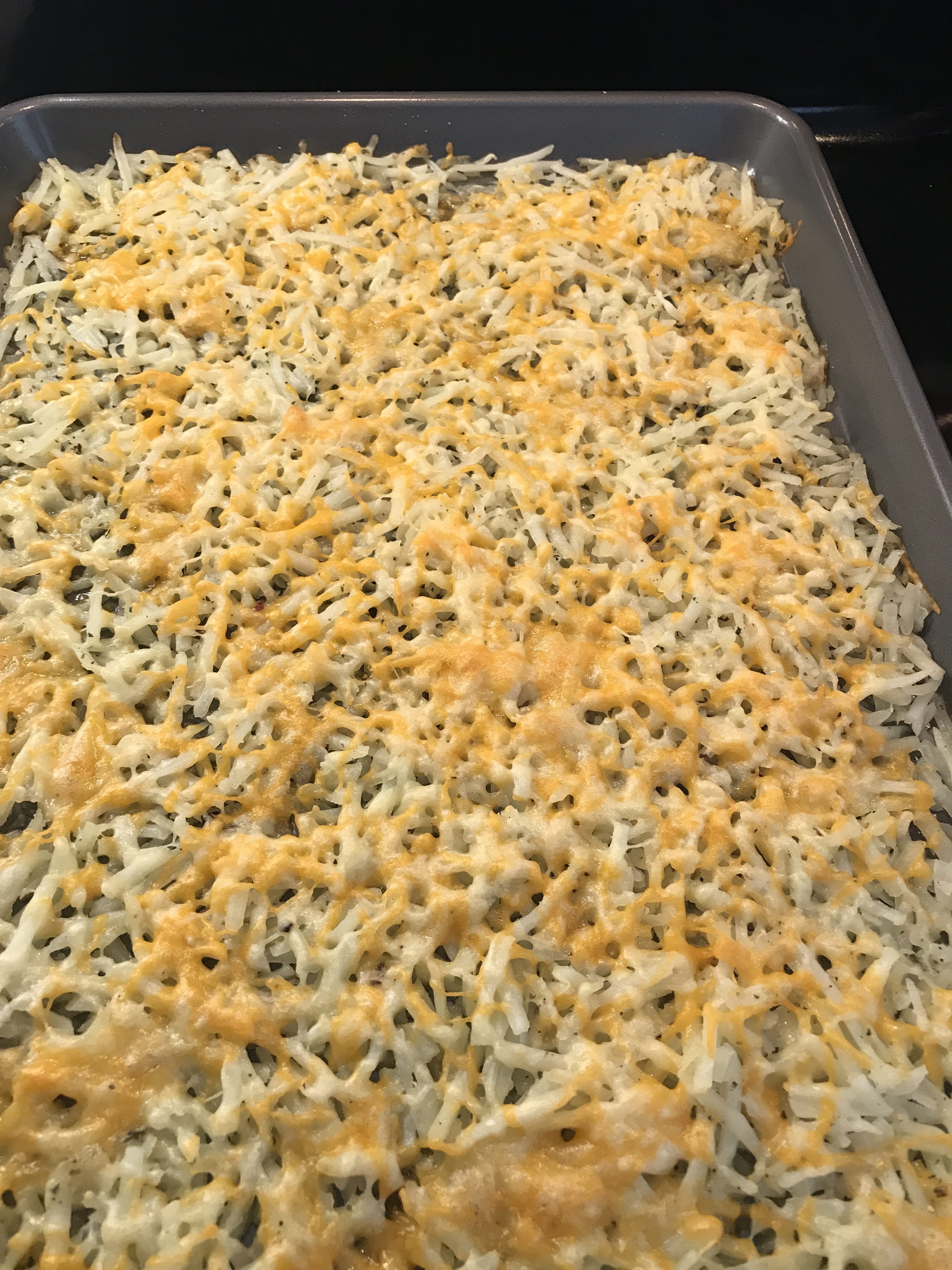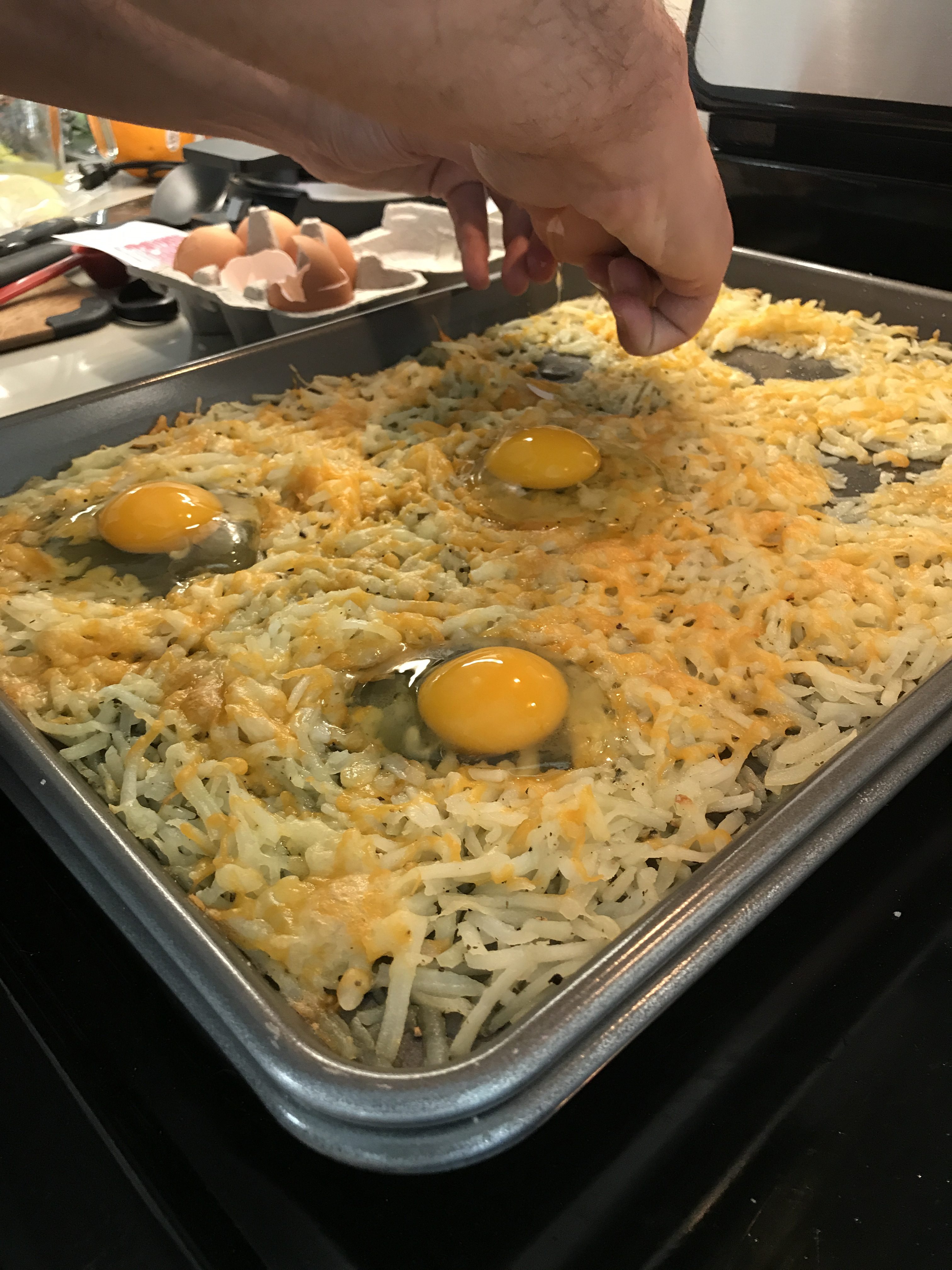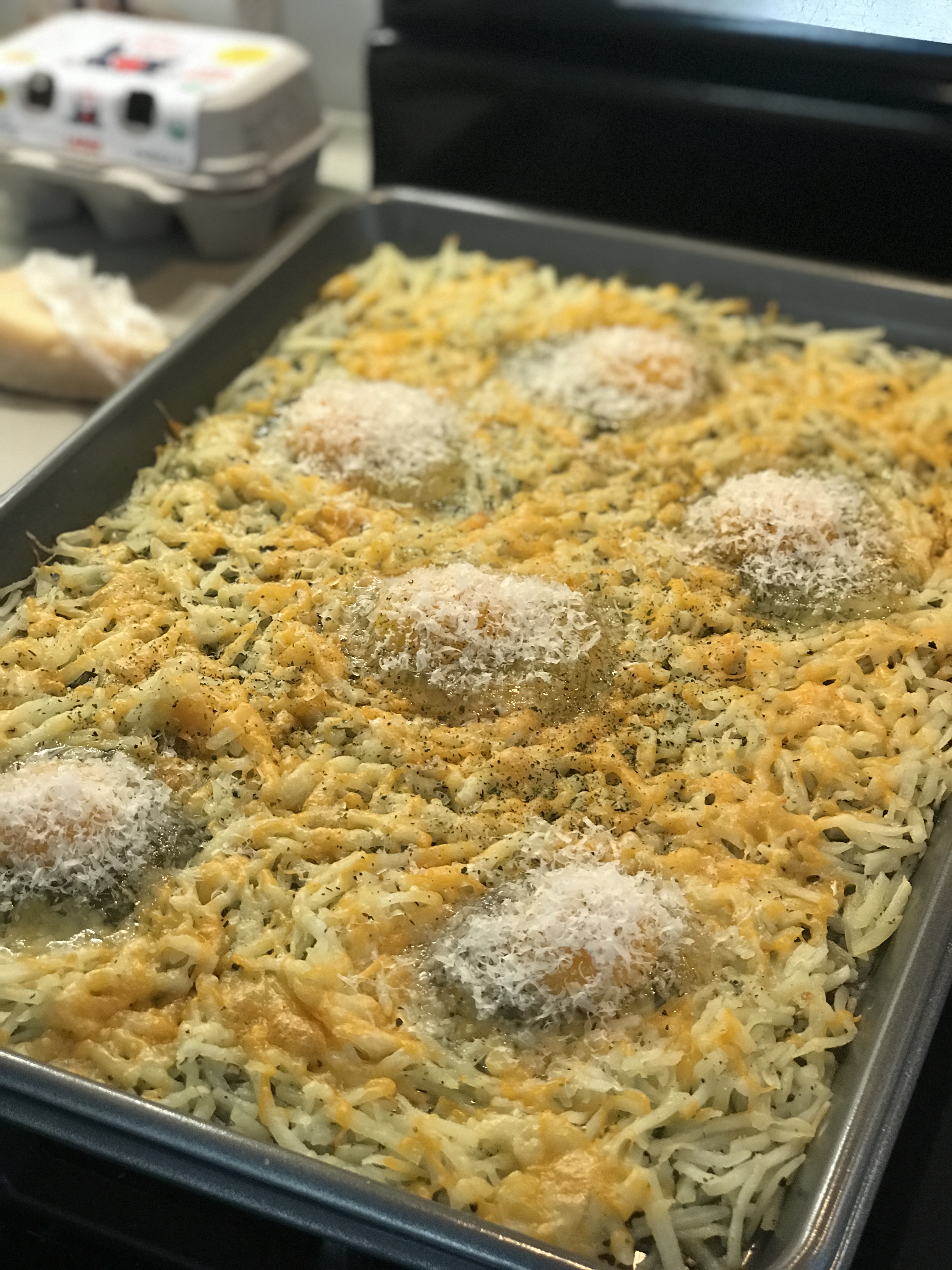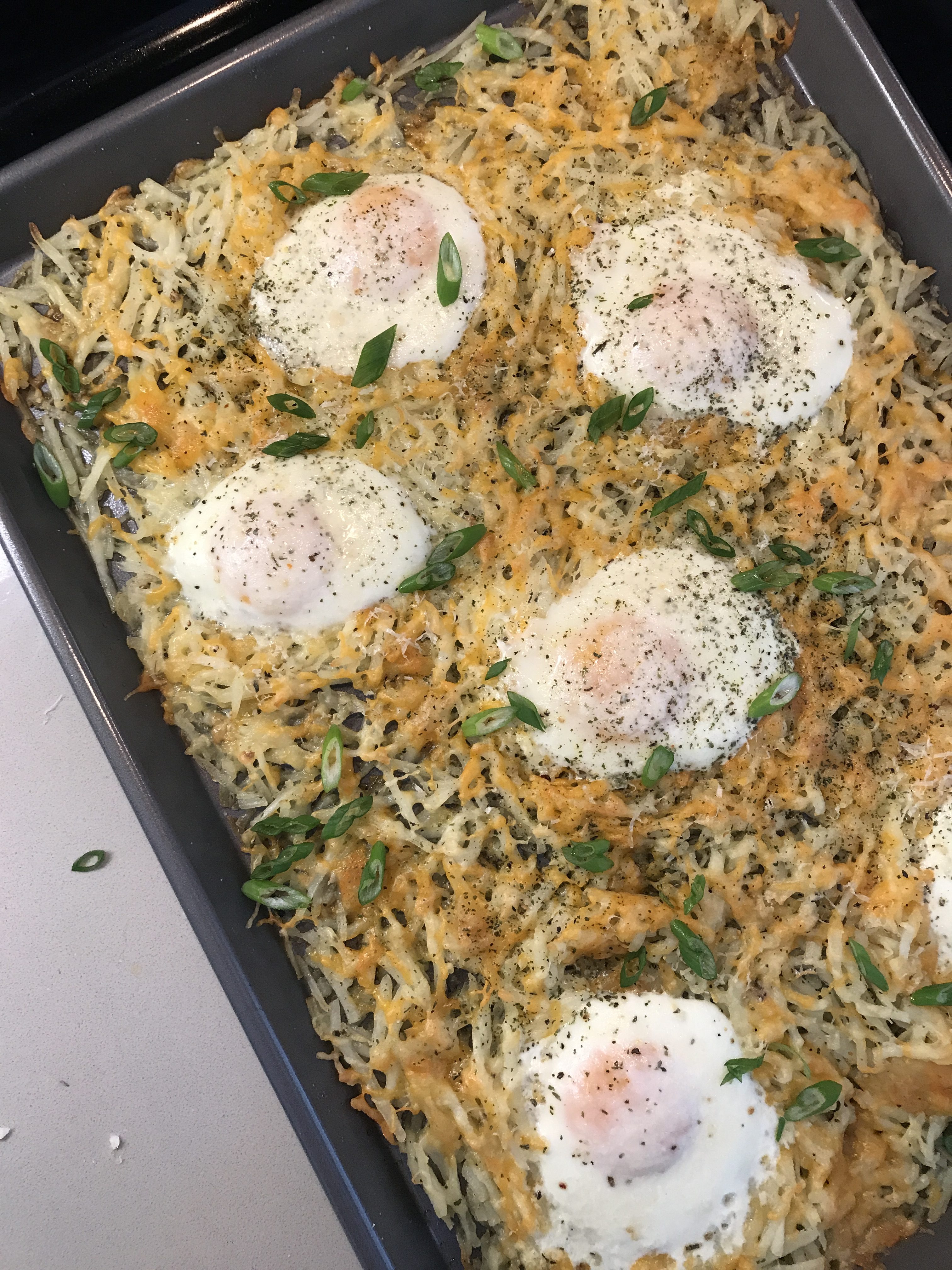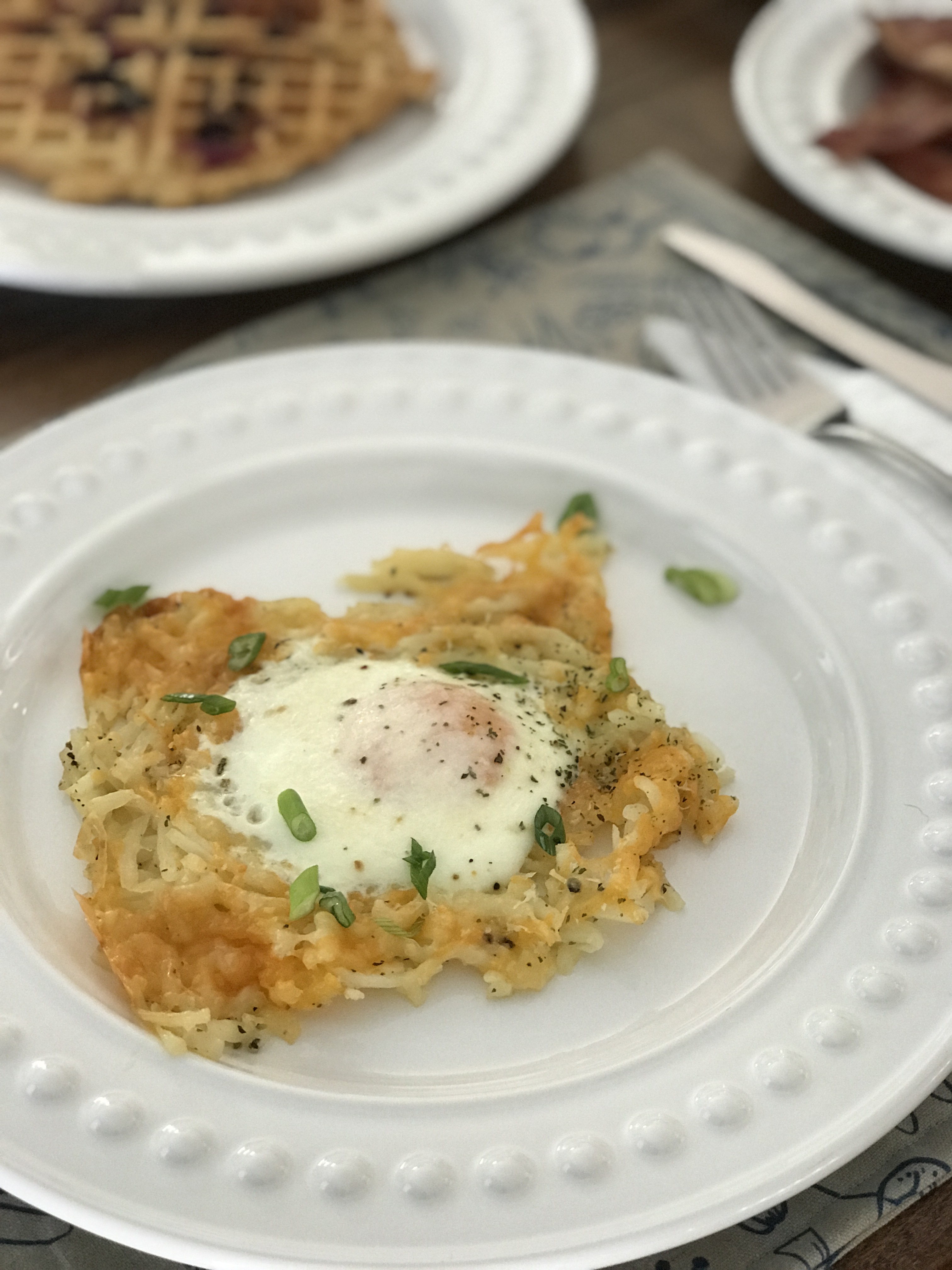 The Recipe
1 bag refrigerated or frozen shredded potatoes (hash brown style), unseasoned
2 tablespoons unsalted butter, melted
2 tablespoons olive oil
1-2 teaspoons Italian seasoning (See Notes)
1 cup cheddar cheese, shredded
6 extra large eggs
3 tablespoons Parmesan, grated
2 tablespoons scallions, chopped
Instructions –
Preheat the oven to 400 degrees. Lightly oil a baking sheet or coat with non-stick spray.
In a small bowl, combine the melted butter, oil, and herbs. Set aside.
Arrange the potatoes in a single layer on the prepared baking sheet. Drizzle the butter & oil mixture atop the potatoes and gently toss to combine. Season with salt & pepper, to taste. Evenly sprinkle the shredded cheddar cheese atop the potatoes.
Bake the potatoes & cheese until the edges begin to brown, 20-25 minutes.
Remove from the oven and create 6 divots or wells. Add the eggs, gently cracking throughout and keeping the yolk in-tact.
Sprinkle the eggs with Parmesan, season with salt and pepper, to taste.
Place into the oven and bake until the egg whites have set but the yolk is still a bit runny, an additional 8-12 minutes.
Garnish with scallions and serve immediately.
Notes –
Recipe adapted from Damn Delicious.
If you don't have Italian seasoning, you can use herbs de provence or any other dried herbs you have on hand – be creative!
If using bacon, follow my instructions in the post and add immediately before adding the eggs.