September 26, 2017
Kimchi Fried Rice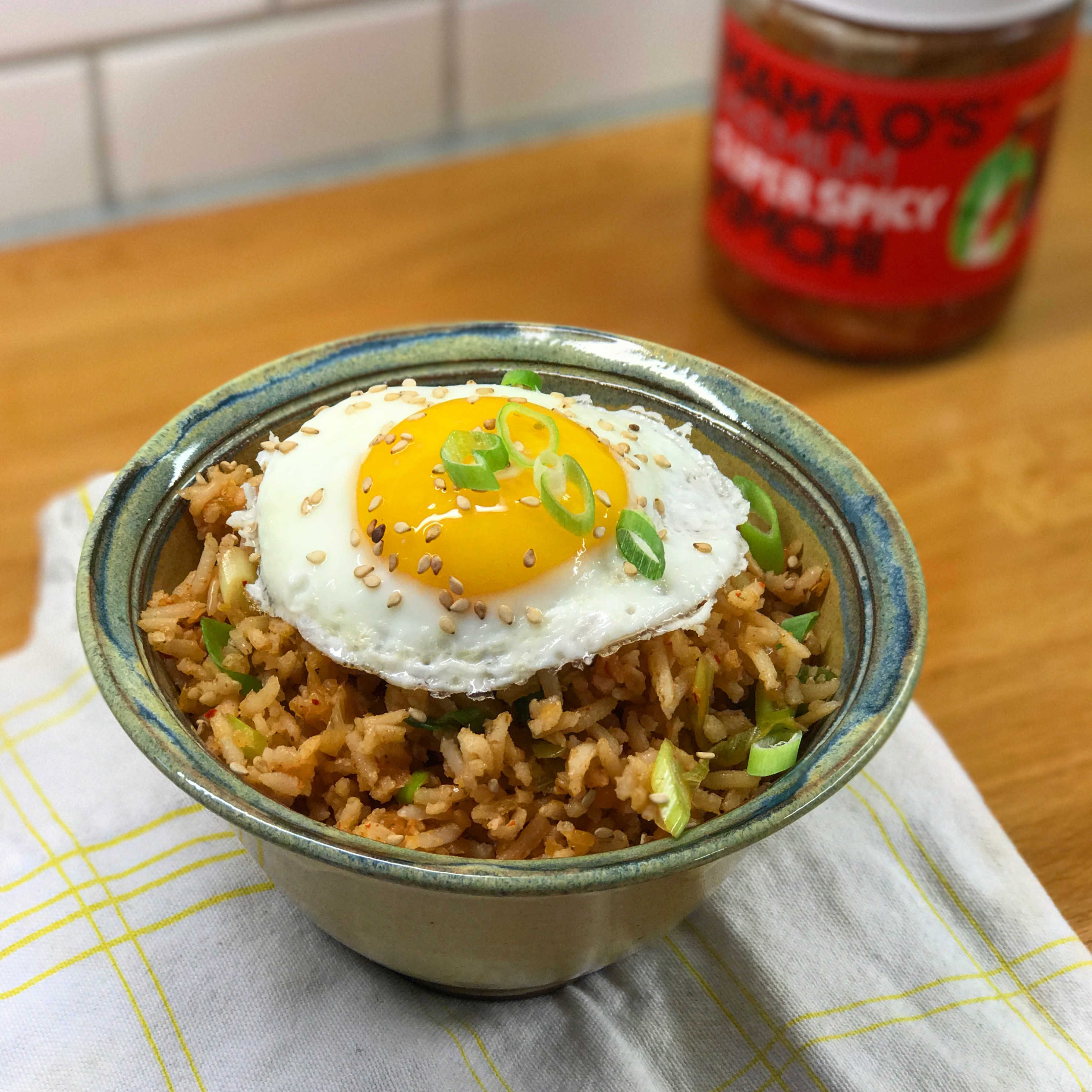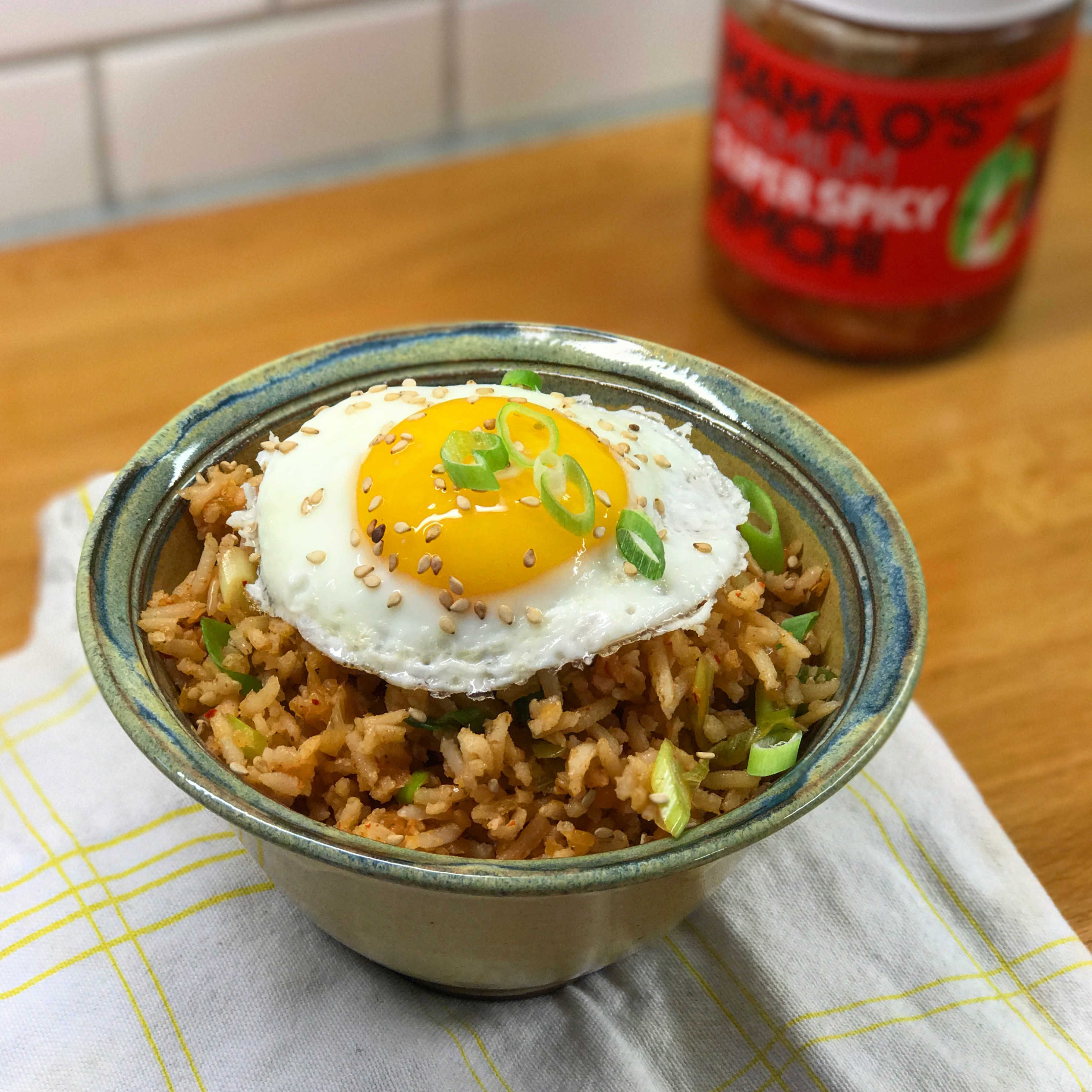 I've recently taken an interest in keeping my gut healthy. After spending the majority of my life struggling with unknown GI issues, and more recently constant stomach pain, I've learned that I have a very sensitive stomach. While this isn't the most exciting topic, I have a feeling most people can relate. Aside from incorporating probiotic and digestive enzyme supplements into my diet, I've also began to cook with some ingredients that naturally include these things – like kimchi.
As most of you likely know, kimchi is a fermented blend of cabbage, chili peppers, scallions, garlic & other spices. Rich in vitamins, this Korean staple naturally contains more gut-boosting probiotic than most yogurts – plus it's delicious! As someone who loves spicy foods, it's surprising I hadn't tried incorporating kimchi into my diet before my stomach started giving me trouble.
While a lot of the kimchi fried rice recipes I've found can be intimidating, this one is extremely easy and a great place to start if you're curious about how to eat kimchi.
The Tips
Preparation is key. Be sure to prep all of your ingredients before starting the fried rice. Everything cooks quickly in the pan, so it's much less stressful having your ingredients ready to go.
It doesn't need to be fried rice. I am always looking for ways to incorporate more protein into my meals. The last time I made this kimchi fried 'rice', I used only quinoa instead of rice to achieve my protein goal. While the quinoa was just as delicious, I missed the slightly chewy texture of the rice. That said if you're trying to get more protein, I recommend using half rice, half quinoa in this recipe.
The Recipe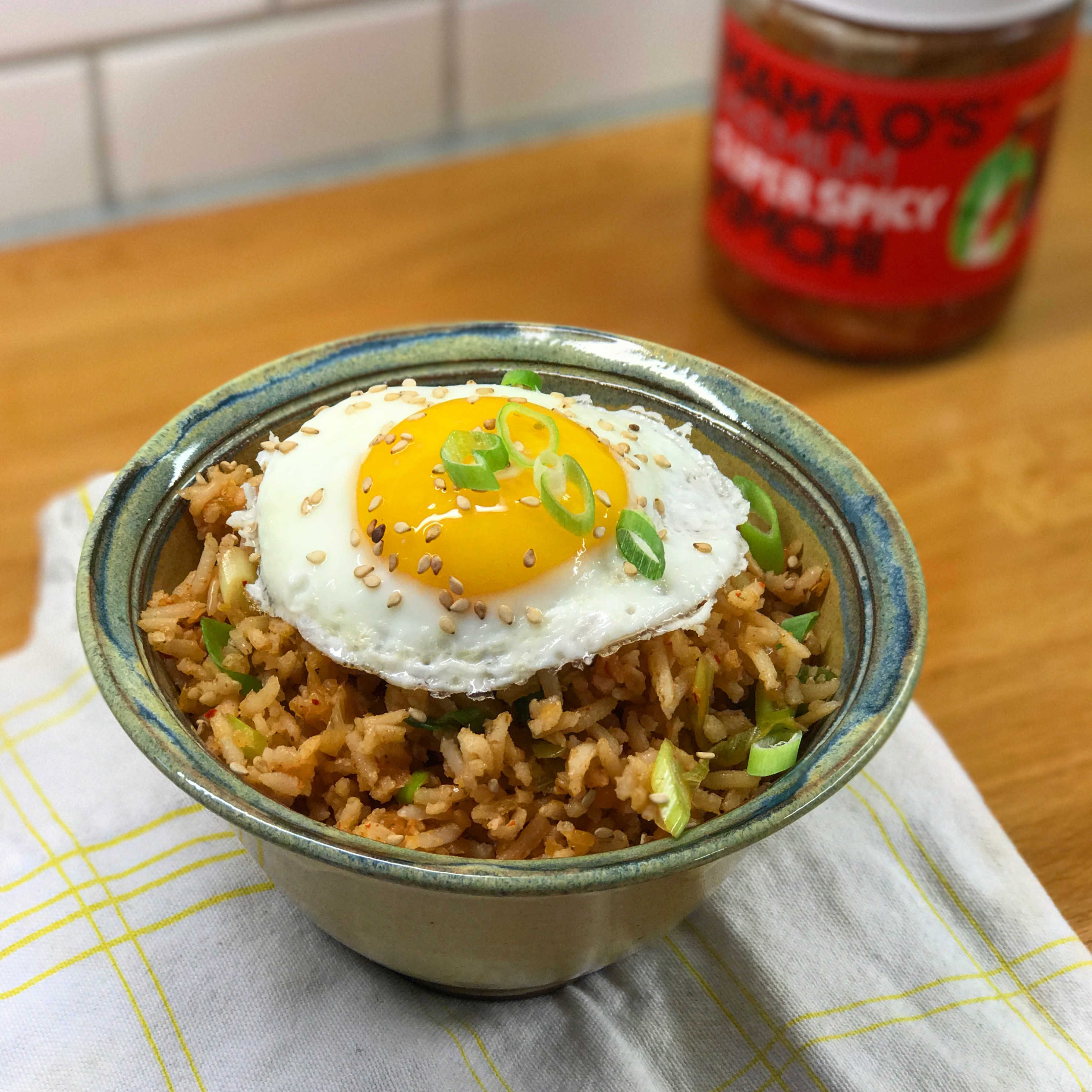 Kimchi Fried Rice
2017-09-25 09:00:53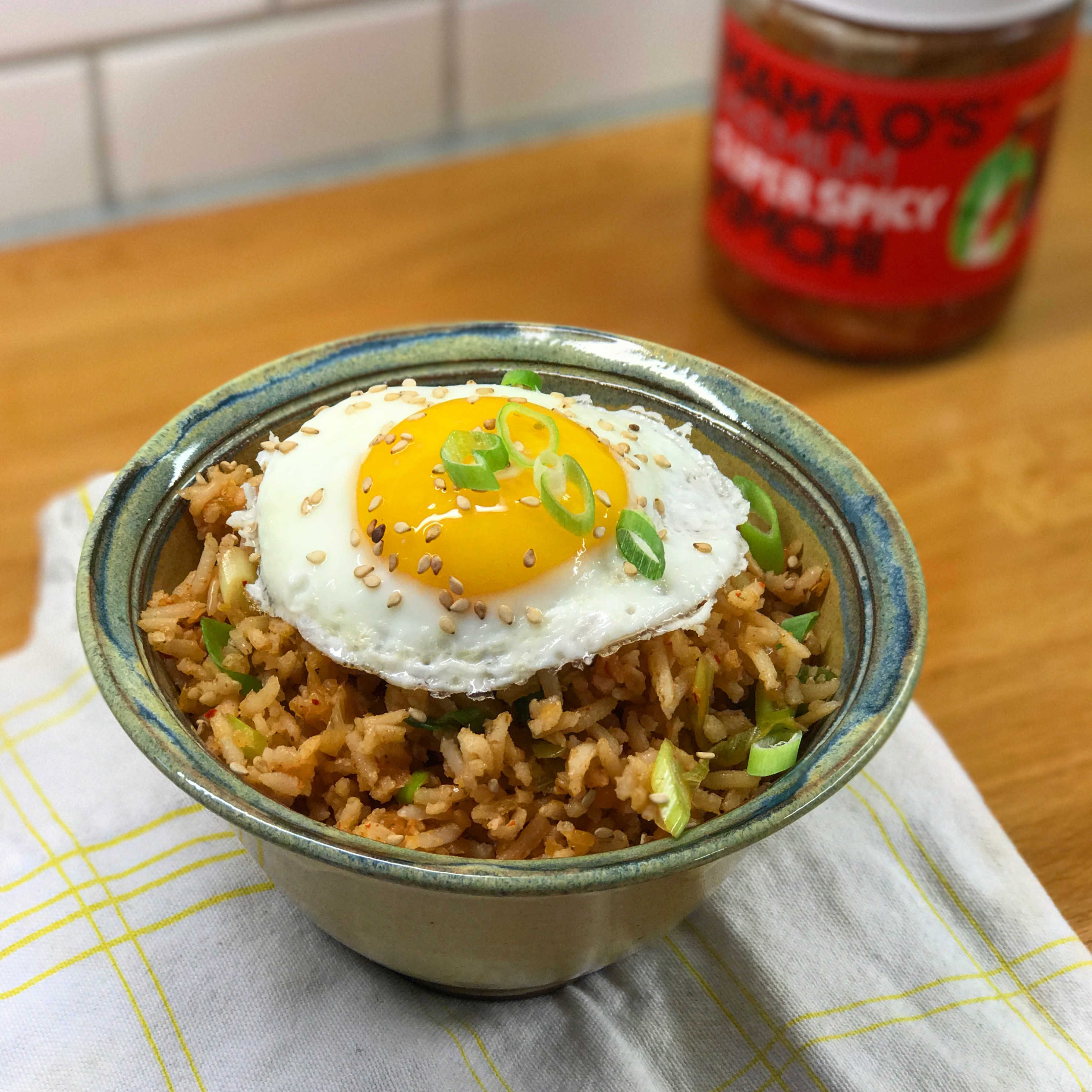 2 cups steamed rice, brown or white
2 tablespoons kimchi juice
1/3 cup kimchi, minced
1/2 tablespoon vegetable oil
1 tablespoon light soy sauce (see notes)
2 scallions, sliced on a bias (white & green parts separated)
2 tablespoon sesame seeds, toasted
1 egg
Squeeze the juice from the kimchi, prior to chopping. Set the juice aside.
In a small pan over medium-low heat, dry toast the sesame seeds stirring constantly for 2-5 minutes until the seeds are slightly aromatic. Remove from the heat and set aside.
Heat vegetable oil in a pan over medium heat & add the white portion of the sliced scallions. Cook for approximately 1 minute, until the scallions become aromatic. Add the chopped kimchi and cook for another minute. Add the steamed rice and 1 tablespoon of the toasted sesame seeds. Stir to combine. Finally add the kimchi juice, soy sauce and half of the green portion of the sliced scallions. Stir until completely combined.
Separately in a non-stick pan over medium-low heat, fry an egg to your desired temperature - I like a runny egg so I cooked mine over-medium.
Serve the kimchi fried rice in a bowl, topped with the fried egg, remaining toasted sesame seeds, and green portion of the sliced scallions.
If you're gluten free, the soy sauce can be replaced with tamari or coconut aminos.
This dish is traditionally served as breakfast, but more often I eat it during lunch or for a quick dinner.
Adapted from China Sichuan Food
Lana del Crave https://lanadelcrave.com/