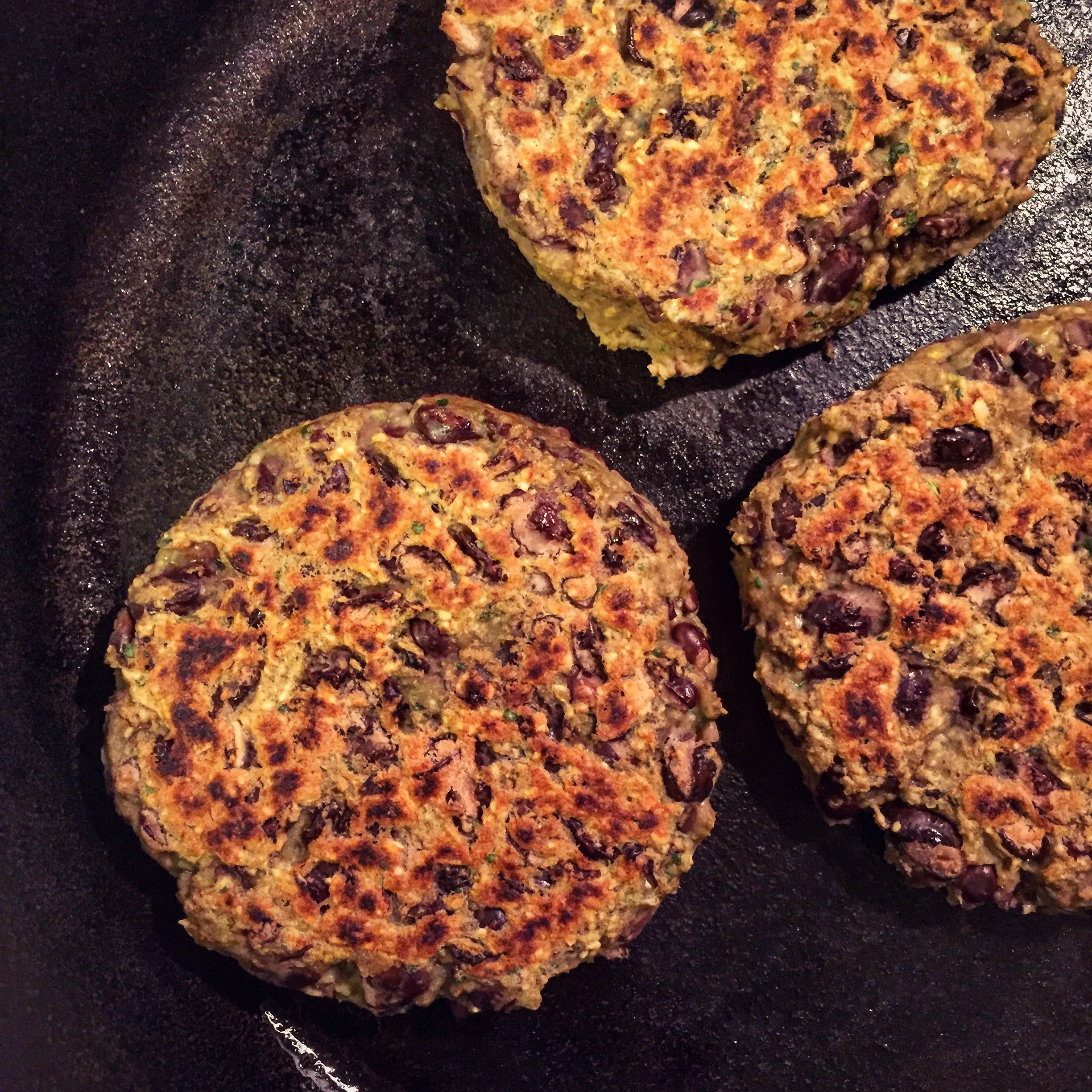 This recipe may not be the most photogenic but it's one of my new favorites. I would never call myself a vegetarian – because let's be serious, some meat dishes are too good to pass up – but I've been making a conscious effort to eat a primarily vegetarian diet. That means, lots of veggie burgers!
Hilary's is one of my favorite brands when I'm in a time crunch although I recently thought, why not make my own?
One of the reasons I love this recipe is because I don't use rice or quinoa, but rather gluten free quick oats. This keeps the burger from becoming as dry as a typical veggie burger can be. I also love how quick & easily this recipe comes together. Plus, you can freeze them for a convenient lunch or dinner.
The Tips
Use a muffin scoop to keep the burgers uniform. If you're self-diagnosed with OCD like myself, you'll want the burgers the same size. I like to level-off an automatic muffin scoop to measure each burger before forming the patties.
Keep your surface greased while forming the burger patties. To ensure I can easily pick the burgers up before placing them into my pan to cook, I like to lay parchment down on my counter top & spray with a bit of non-stick cooking spray before forming the patties. If you use parchment paper, this may not be necessary – but no one likes when food sticks!
Keep your hands wet while forming the burger patties. As there's no fat/grease in these patties – like a typical burger made with meat would have – they tend to stick to your hands while you're forming them. That being said, keep some water nearby to get your hands a bit wet while forming the patties. The moisture will keep them from sticking.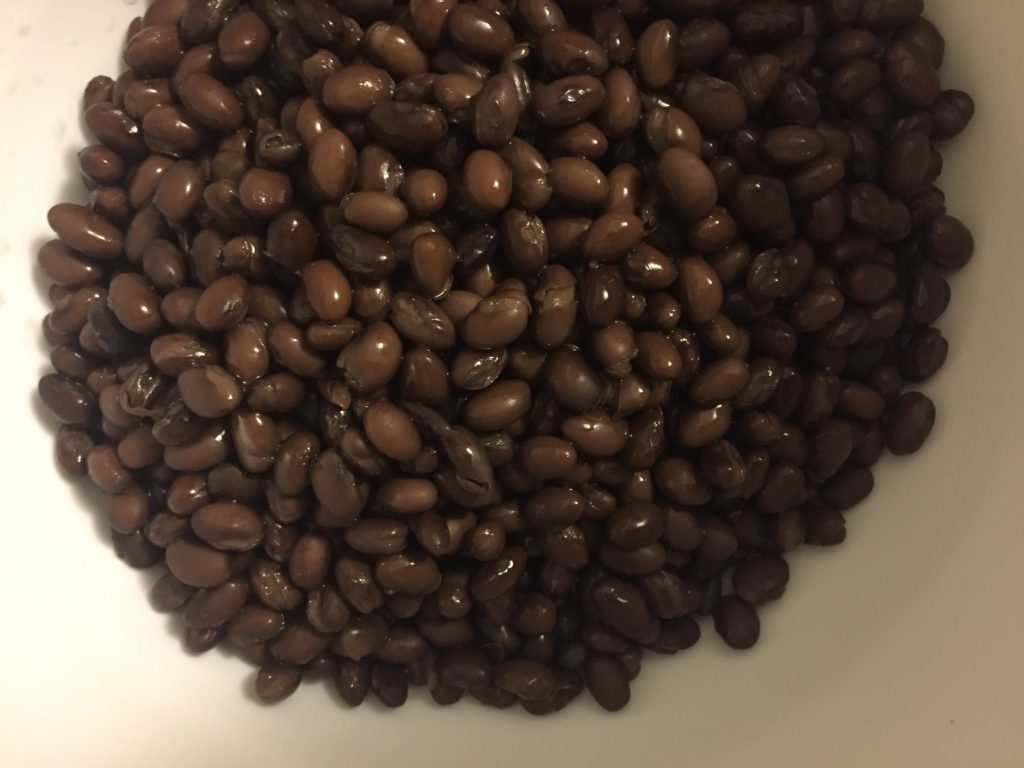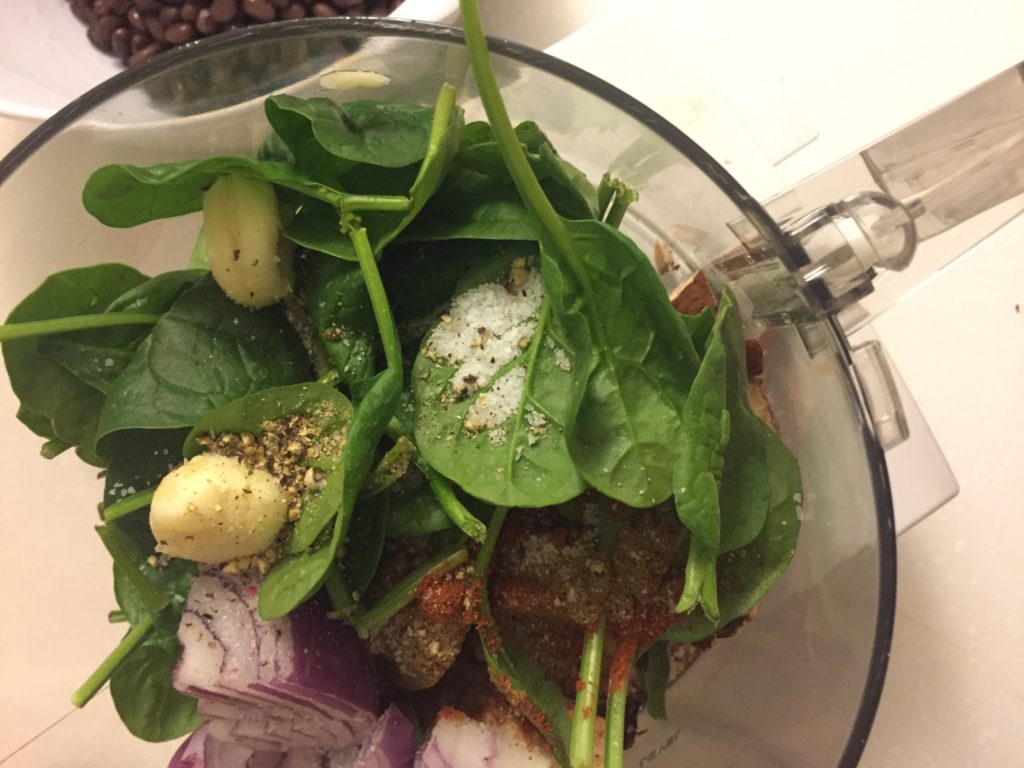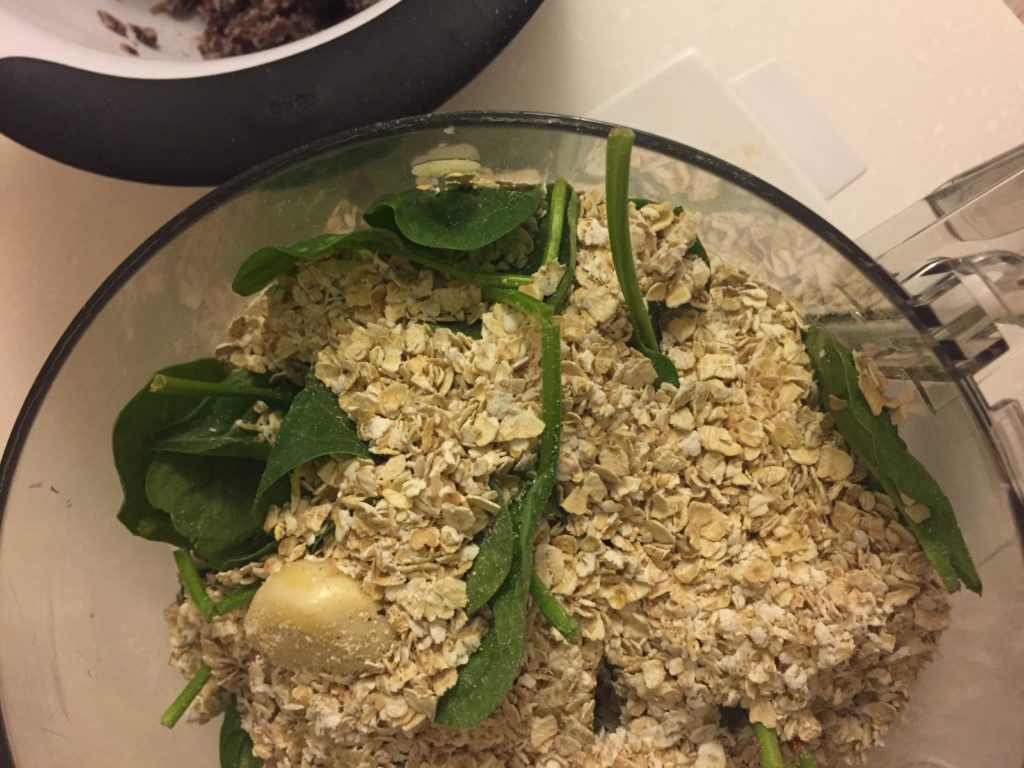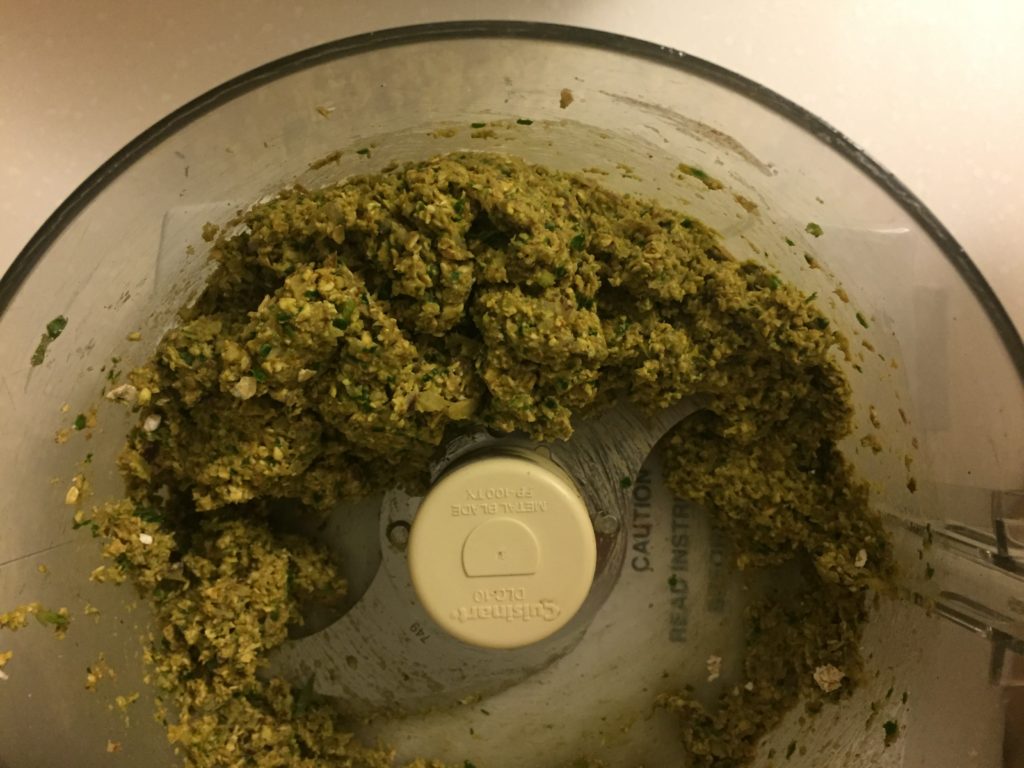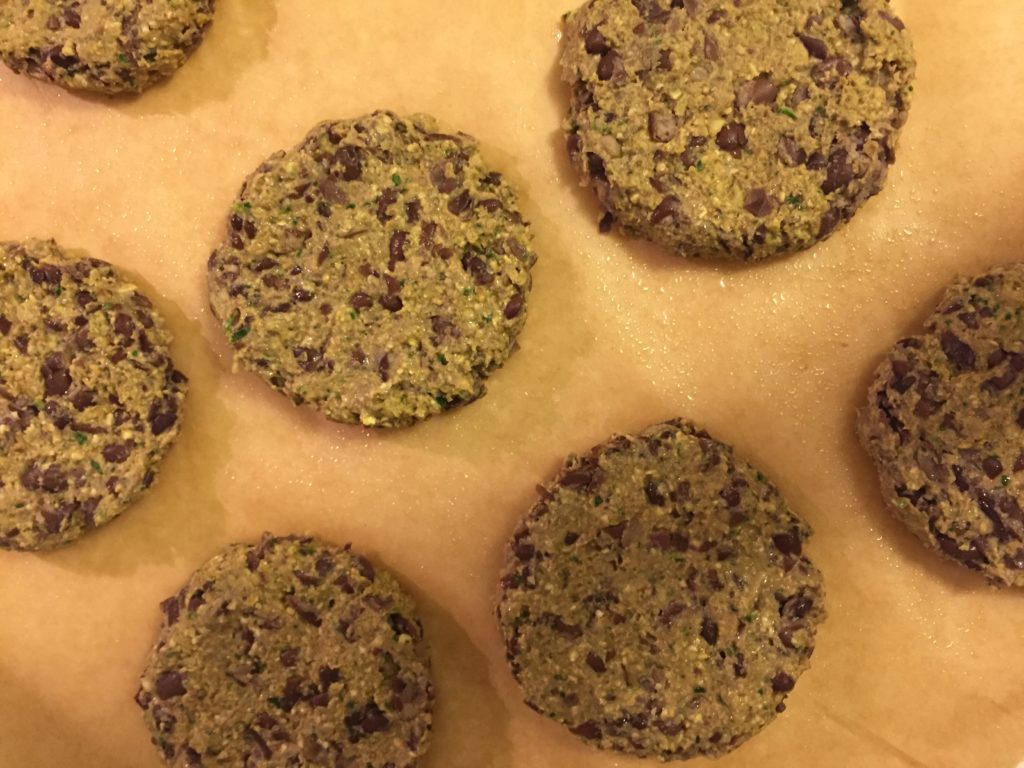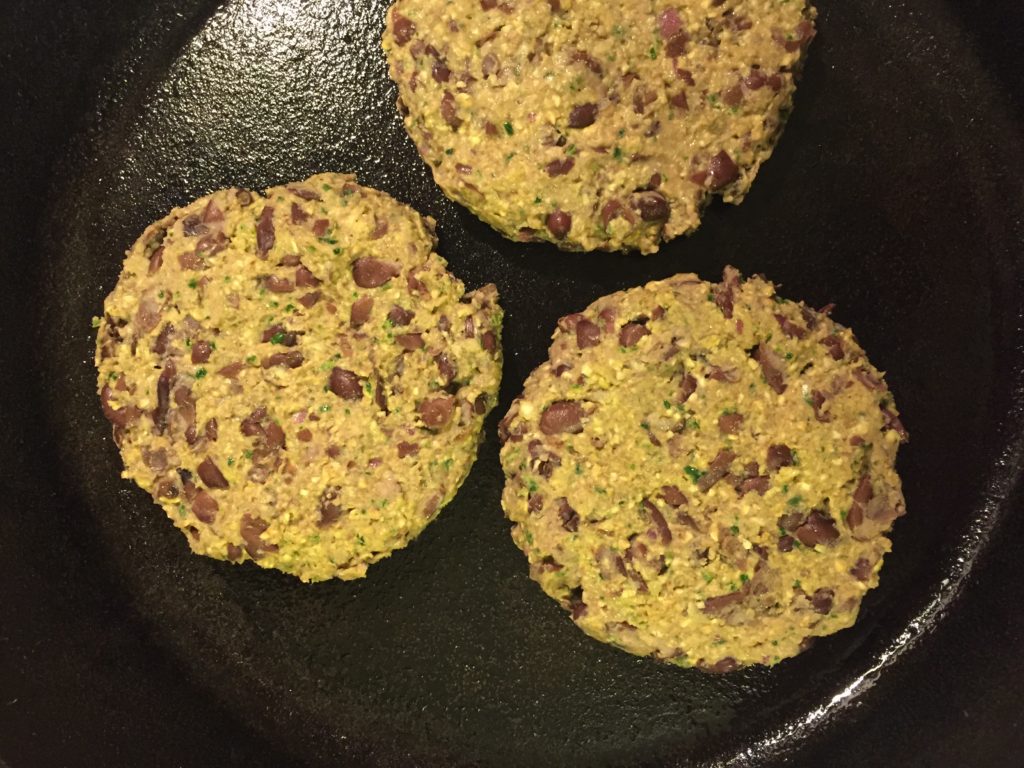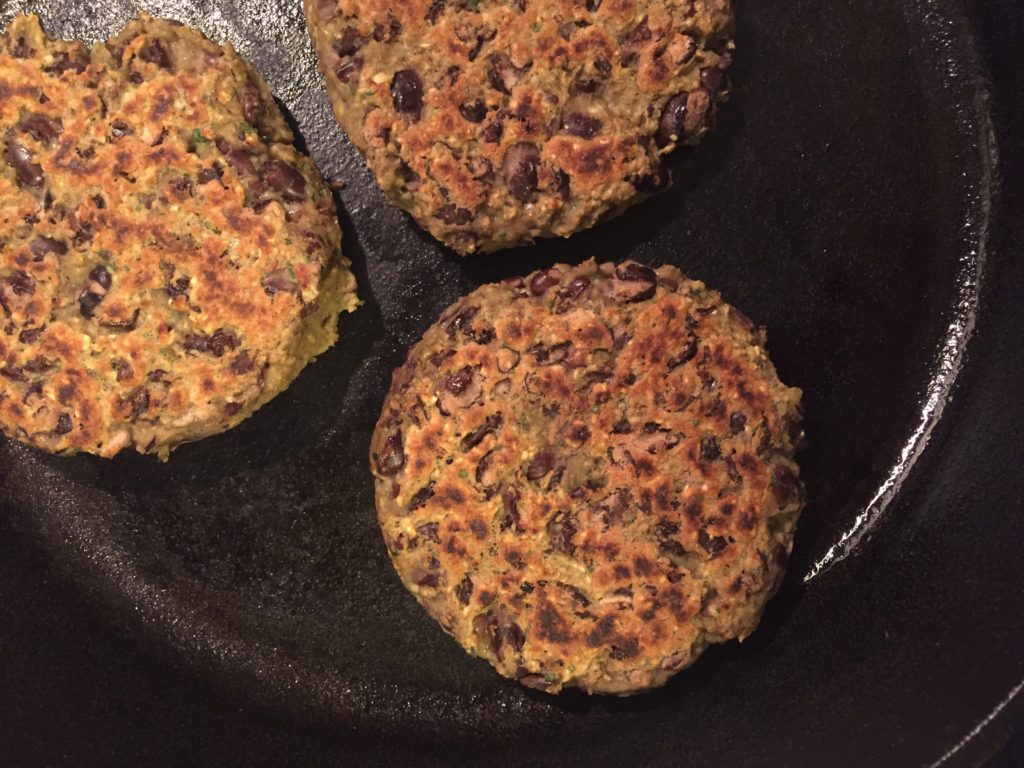 The Recipe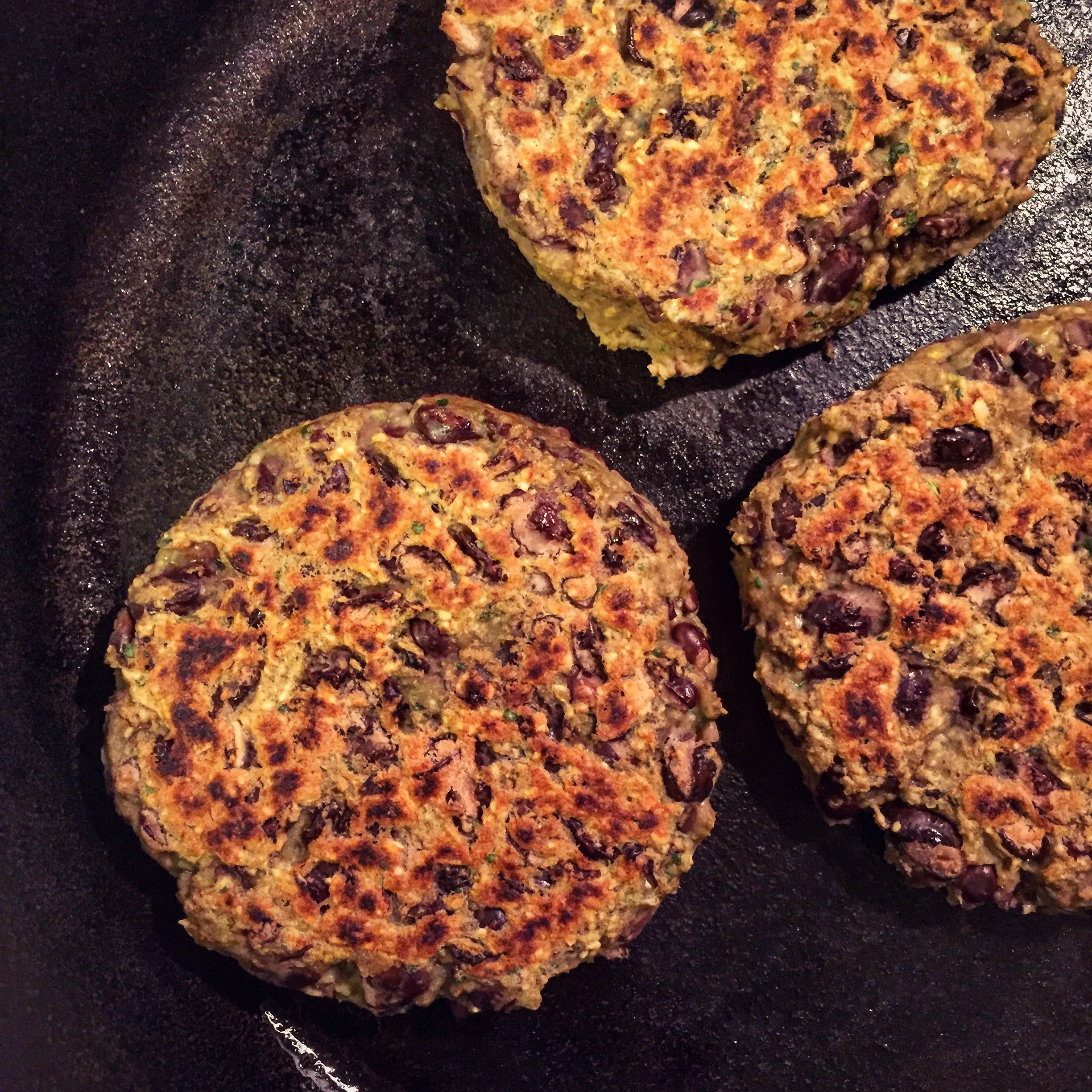 Black Bean Veggie Burgers
2016-10-20 08:07:25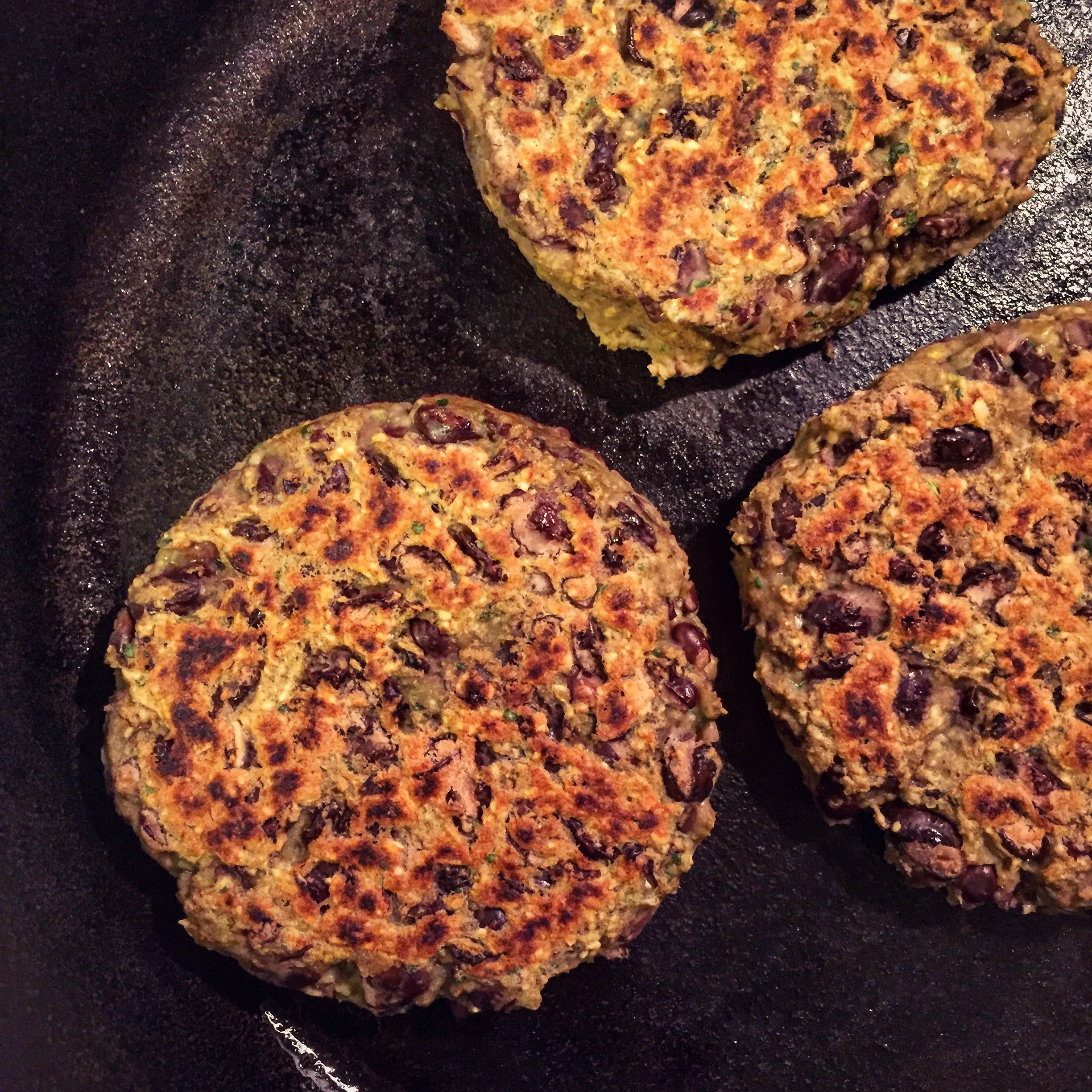 Ingredients
2 cans black beans, drained & rinsed
1 1/4 cup quick cooking oats (gluten free is optional)
1 cup sliced portobello mushrooms
3/4 cup baby spinach, packed
3/4 cup sliced red onion
2 garlic cloves, peeled
1 teaspoon chili powder
1/2 teaspoon cumin
Salt & pepper to taste
Buns & toppings, optional
Instructions
In a large bowl, use a fork or potato masher to mash the beans until only some whole beans remain. Set aside.
In a food processor, add the oats, mushroom, spinach, onion & garlic. Pulse until mixture comes together.
Add the oat mixture to the mashed beans. Add the chili powder, cumin, salt & pepper. User your hands to fully combine the ingredients. Form into patties, about 1/4-1/2 inch thick.
Heat a cast iron pan (or a large, stainless steal pan) to medium-high heat. Cook patties/burgers for 3-6 minutes on each side, until a crust has formed.
Remove from the pan, top with desired veggies, cheese and/or spread, with or without a bun & enjoy.
Notes
Freeze leftover patties for up to 1 month.
Lana del Crave https://lanadelcrave.com/