August 23, 2016
Mexican Quinoa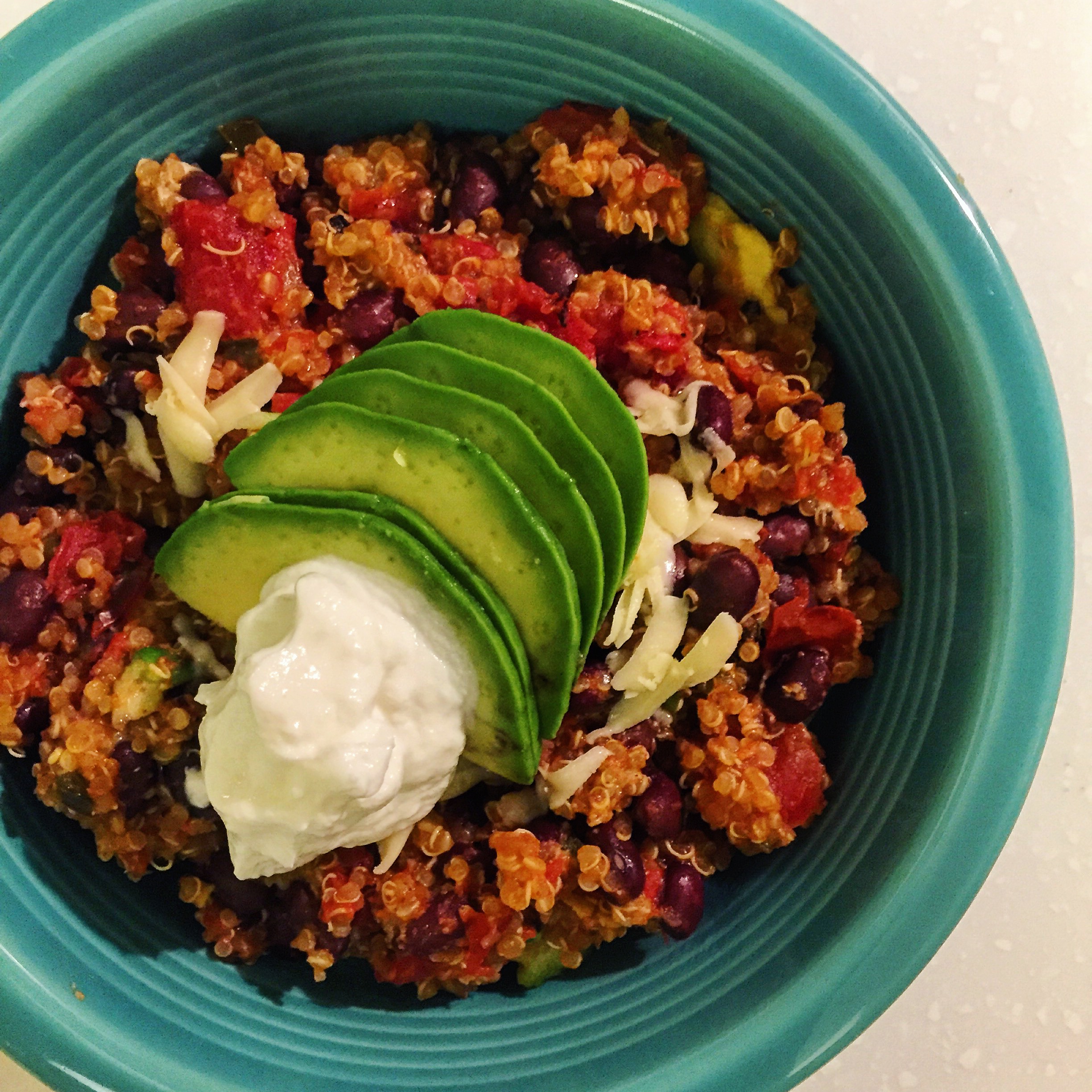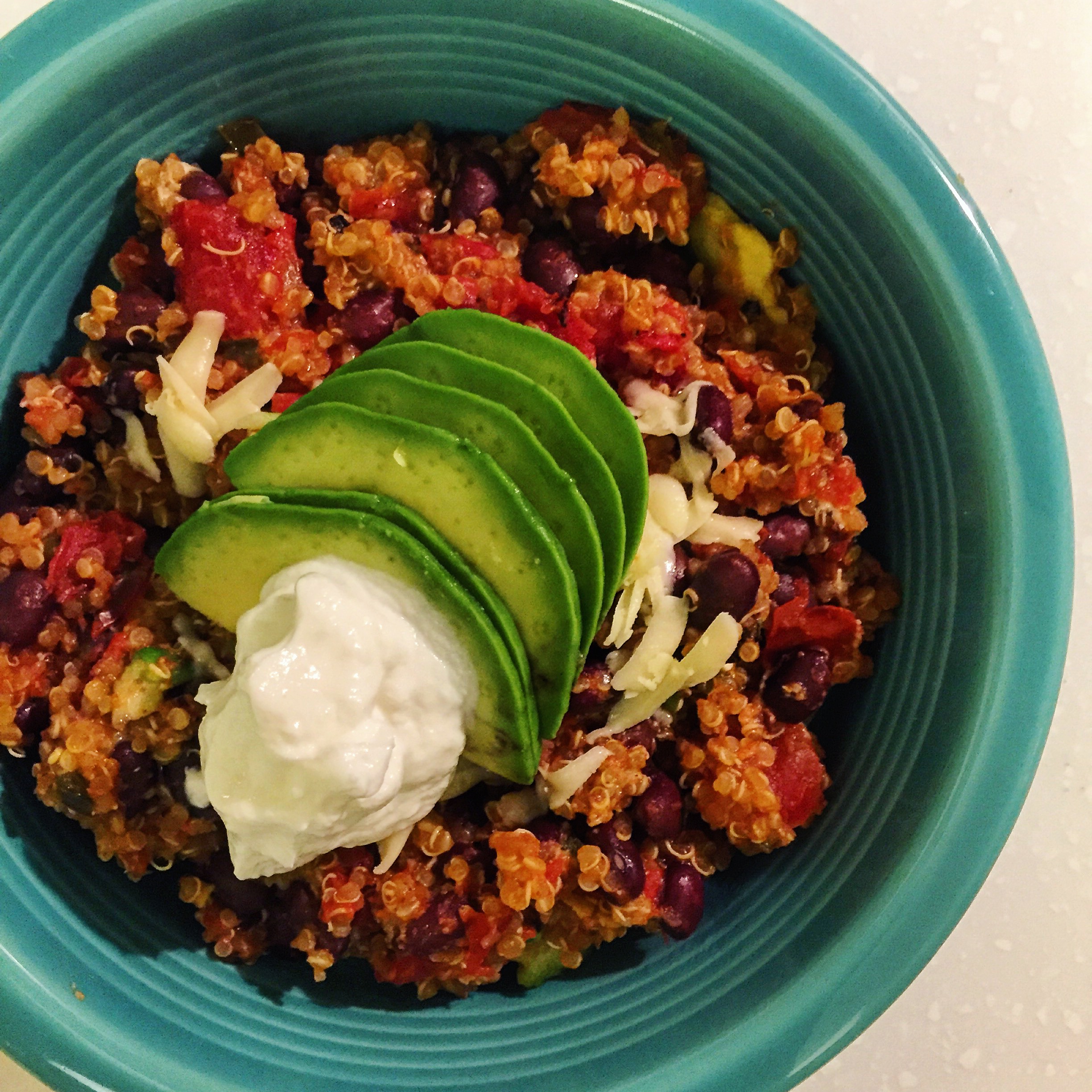 My constant craving for Mexican food has gotten me to think outside the box and come up with some filling, easy-to-make recipes. Any quinoa bowl makes me happy, but this one is particularly delish.
The Tips
Low or no sodium products are best. Aside from the fact that low/no sodium products are healthier for you, they also allow you to control the salt content in your own dishes. This recipe does contain a few canned products (vegetable stock, tomatoes, and black beans) so be sure to look for low or no sodium products.
Some like it hot. I love spicy food, but spice level is also something I like to control in my dishes. That being said I removed the seeds & ribs from the jalapeno in this recipe, just to be safe. Remember, you can always add spice but you can't take away! The seeds & ribs contain the most spice, so removing them will save your taste buds from going on fire. Feel free to include the 'insides' of the pepper if you can handle the heat. If you want an even milder spice, use only half of the jalapeno.
Leftover love. This dish is even tastier the next day, so save your leftovers. Hint, hint… this dish would make an awesome stuffed pepper filling!
Use your imagination. Feel free to add any additional veggies (or meat, if you eat it) into this dish. Corn, scallions, cooked bell peppers and onions are great potential additions!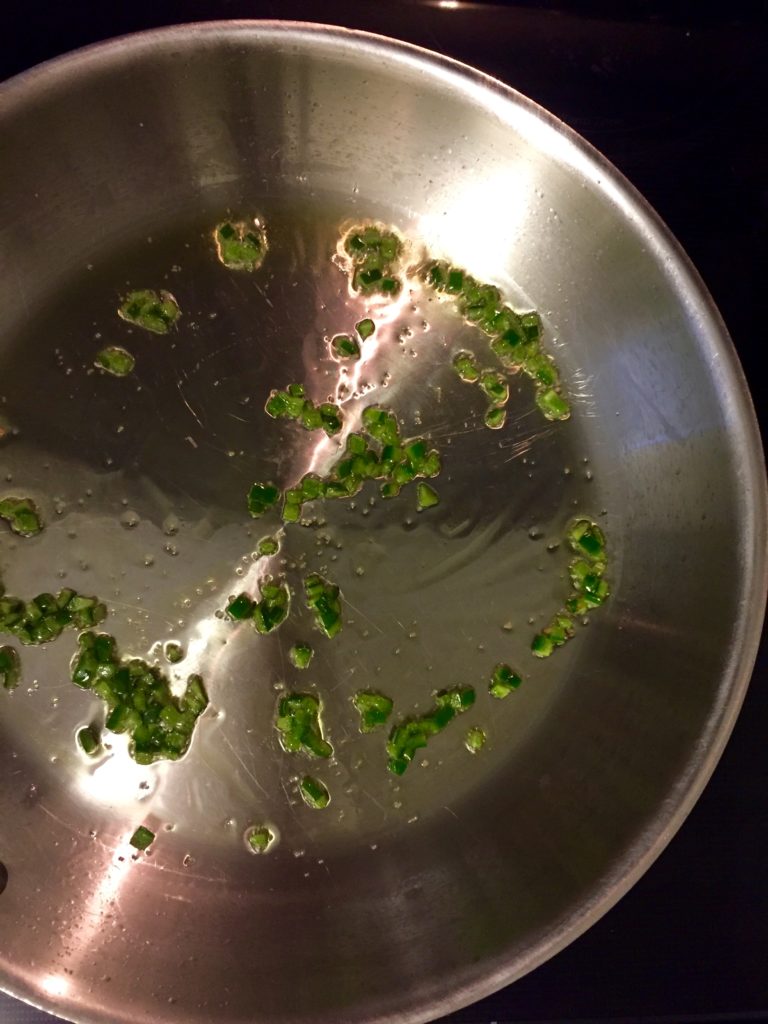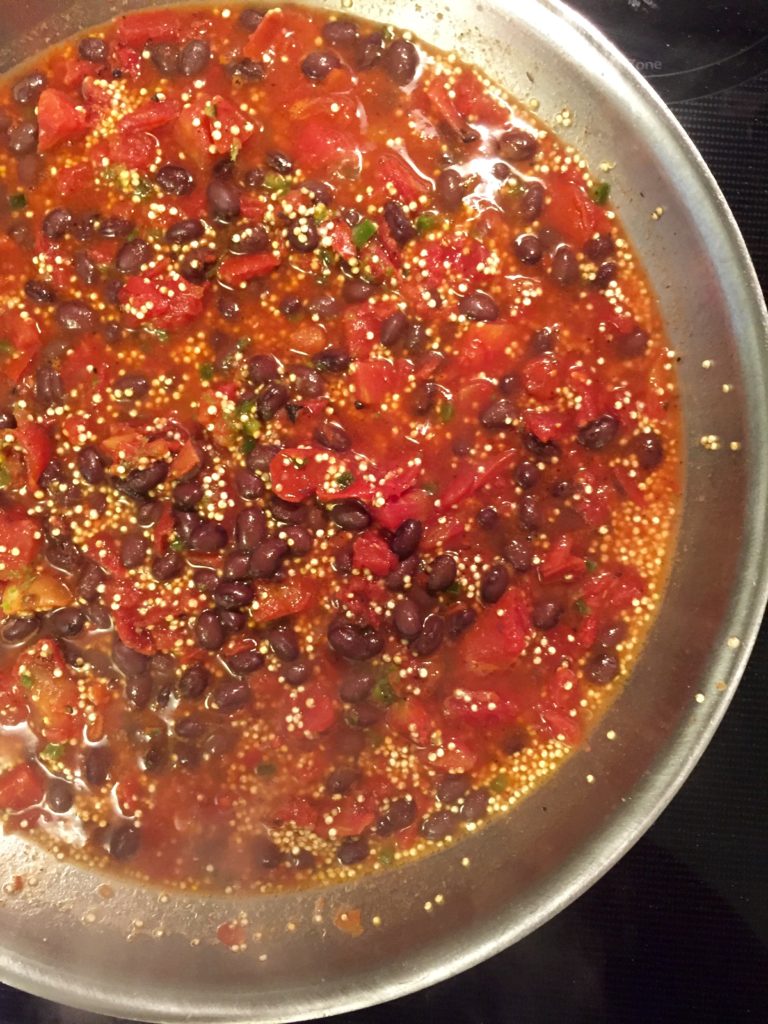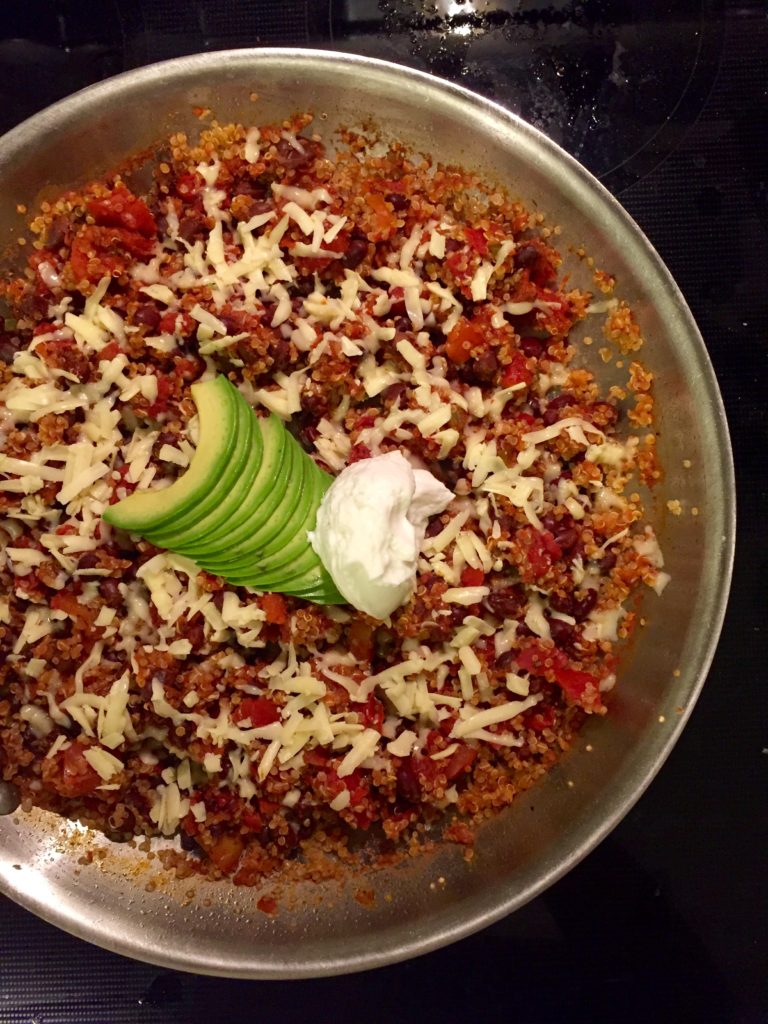 The Recipe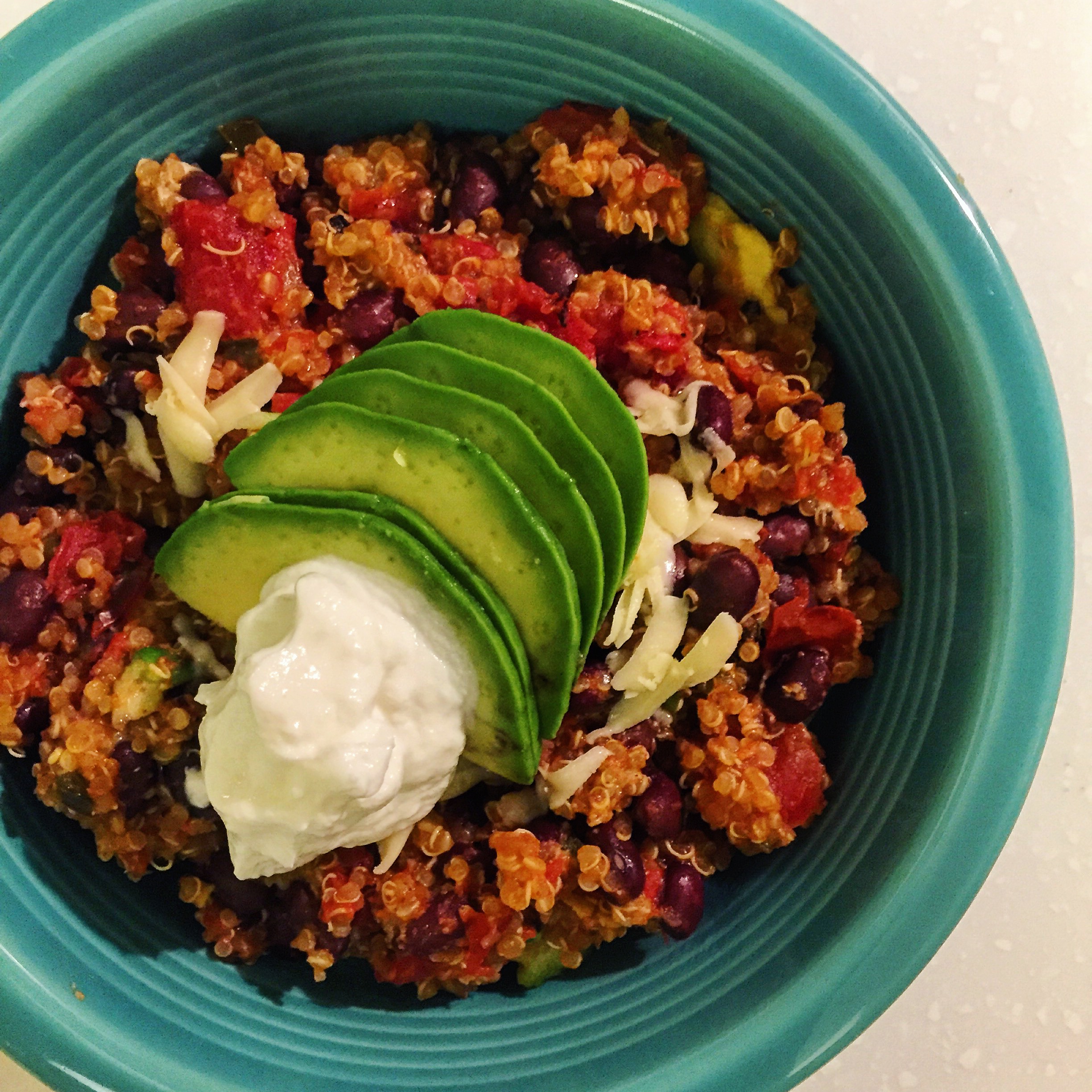 Mexican Quinoa Bowls
2016-08-22 19:41:31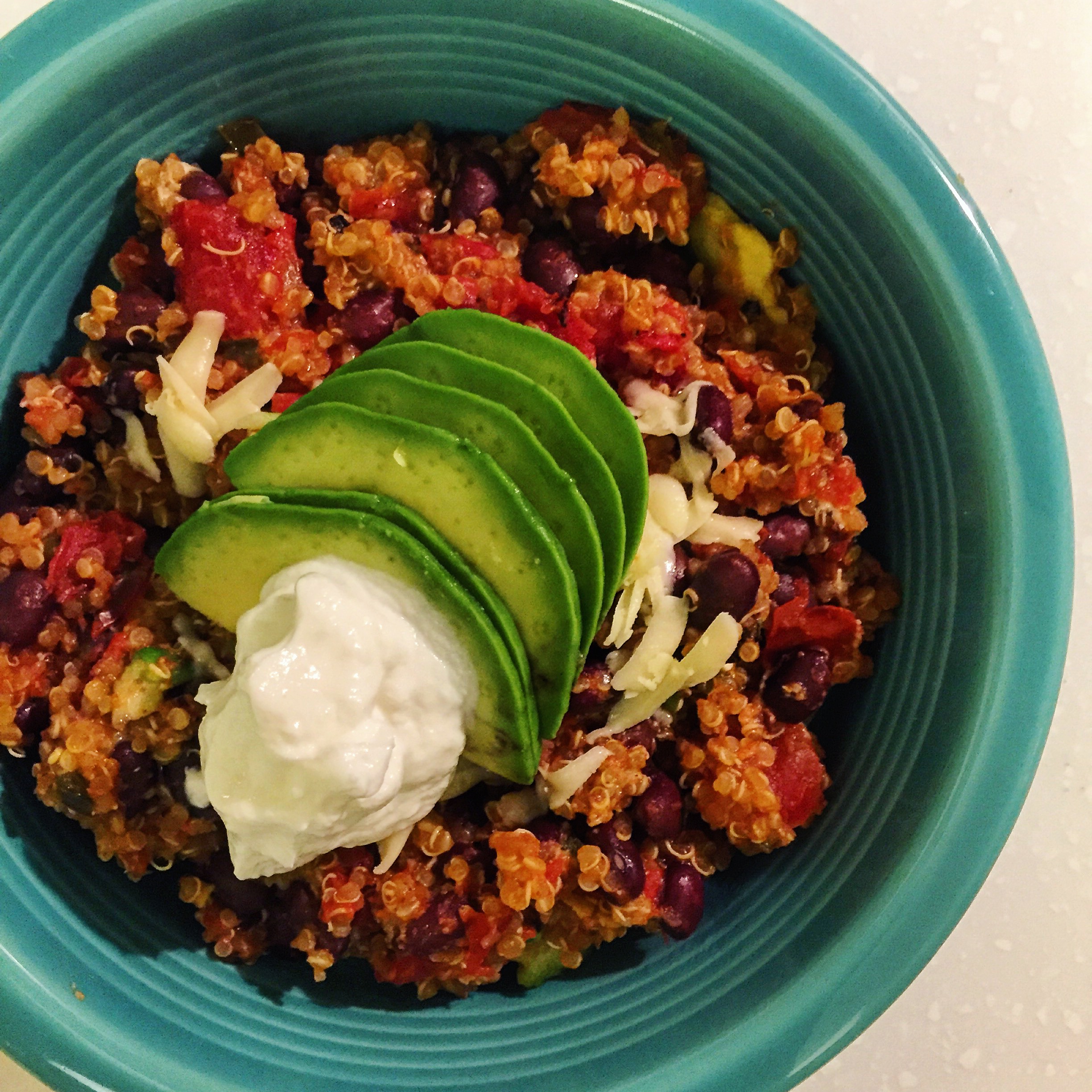 1 tablespoon extra virgin olive oil (EVOO)
1 jalapeno, minced
1 cup dry quinoa, rinsed in a sieve
1 cup low sodium vegetable broth
1 15oz can black beans (no salt added), drained and rinsed
1 14.5oz can fire-roasted diced tomatoes (no salt added)
zest from one lime
1 teaspoon chili powder
1/2 teaspoon cumin
Salt & pepper to taste
1 avocado, sliced or diced
juice of 1 lime
1/2 cup shredded pepper jack cheese (optional)
2 tablespoons chopped fresh cilantro, optional for topping
plain Greek yogurt or sour cream, optional for topping
In a large pan over medium-high heat, add the EVOO & jalapeno. Cook for 1 minute, until fragrant.
Add the quinoa, vegetable broth, black beans, fire-roasted tomatoes, lime zest, chili powder, cumin, salt & pepper to the pan. Stir to combine. Bring the ingredients to a boil then reduce to simmer and cover the pan. Let the quinoa cook for 20 minutes.
Remove the lid and 'fluff' the quinoa with a fork - simply scrape the quinoa away from the sides and bottom of the pan.
Stir in the avocado and lime juice. Top with pepper jack cheese, if using, and other desired toppings.
Adapted from Damn Delicious
Lana del Crave https://lanadelcrave.com/