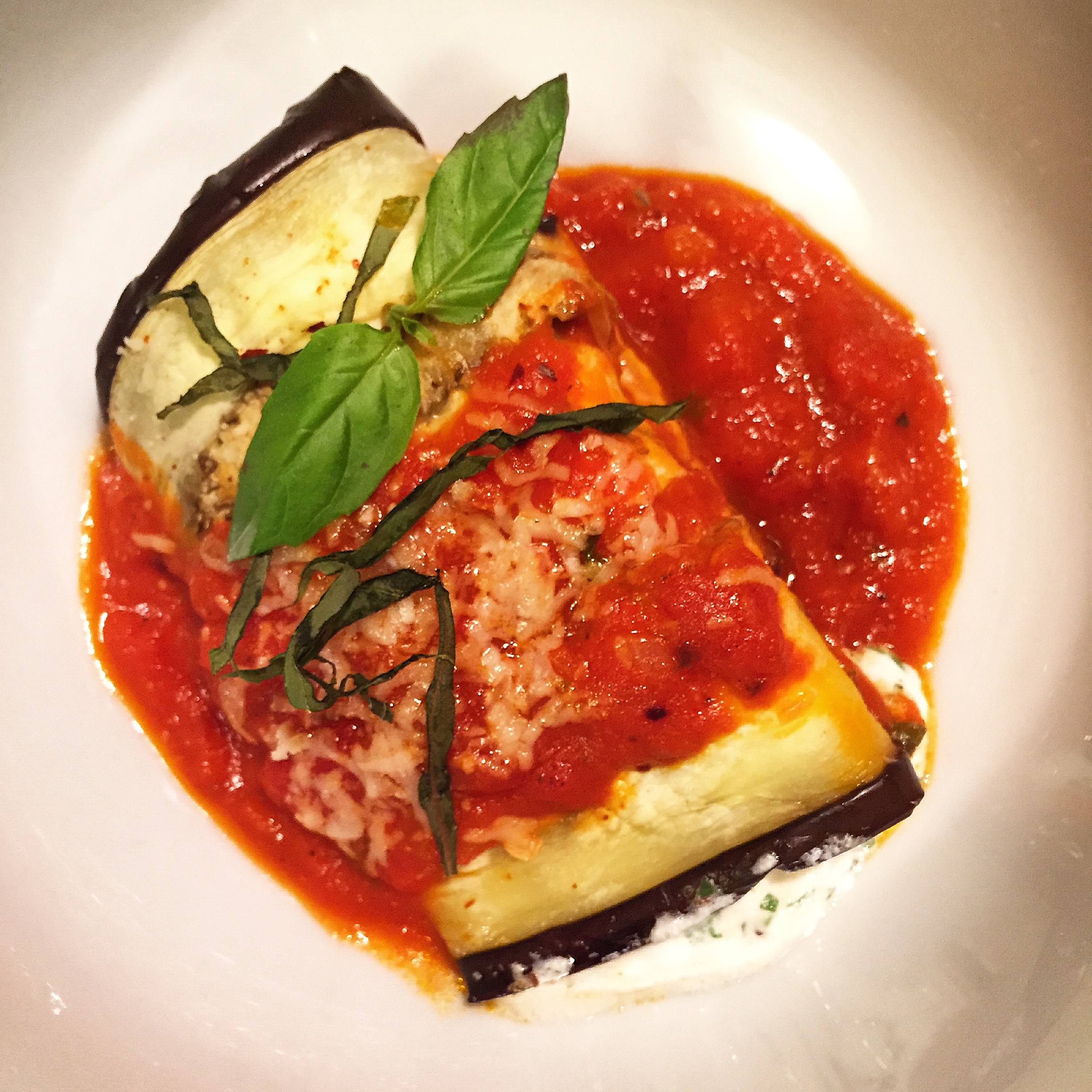 Last night I was looking for a comforting Italian meal that was a bit lighter with the Summer just around the corner. This recipe was super easy to make & definitely hit the spot.
The Tips
Zucchini can be substituted. If you're not a fan of eggplant, feel free to substitute for zucchini. Simply slice the zucchini 1/4-inch thick, vertically, & set aside. Heat EVOO in a grill pan over medium-high heat. Add the zucchini slices in a single layer (do this in batches, if necessary) and cook until pliable – about 2-5 minutes, per side. Continue with the technique explained in the recipe below.
Use store-bought marinara sauce. If you've read my blog in the past, you know I am a lover of Rao's marinara sauce. Save yourself some time and use Rao's (or your favorite brand) for this recipe.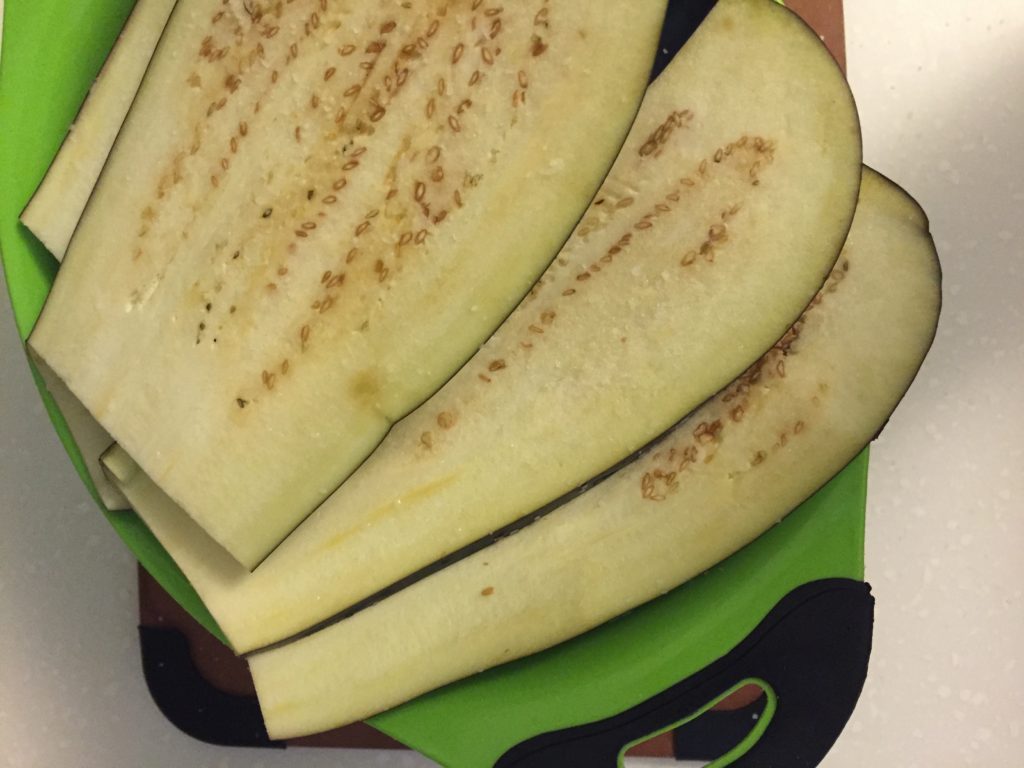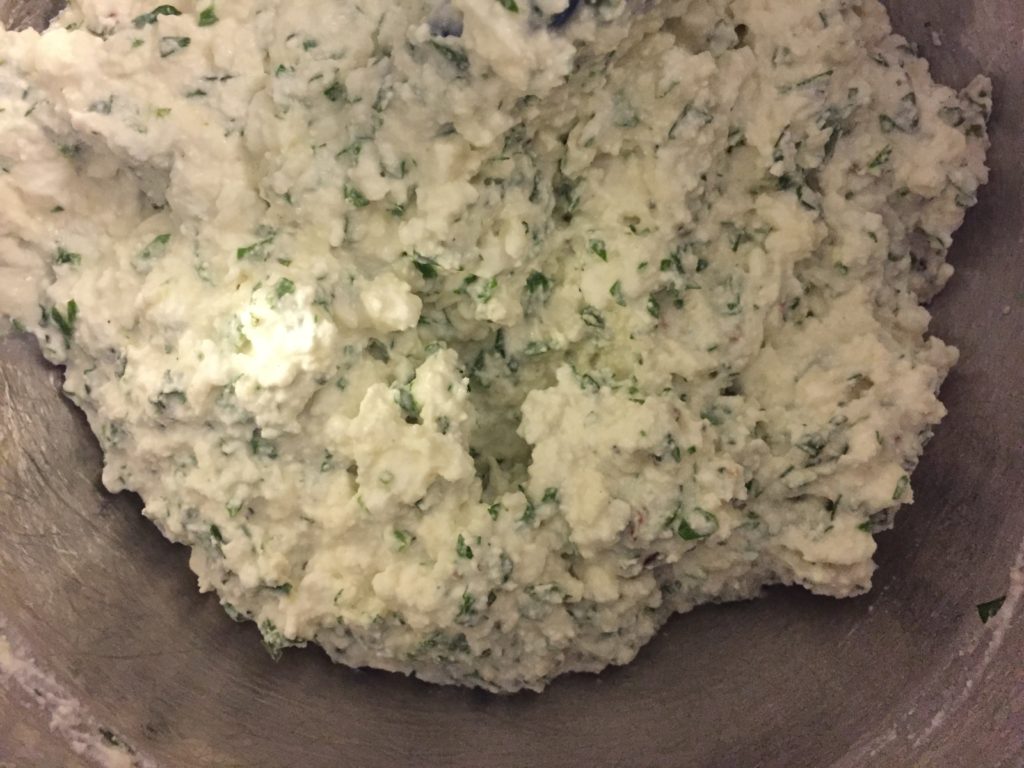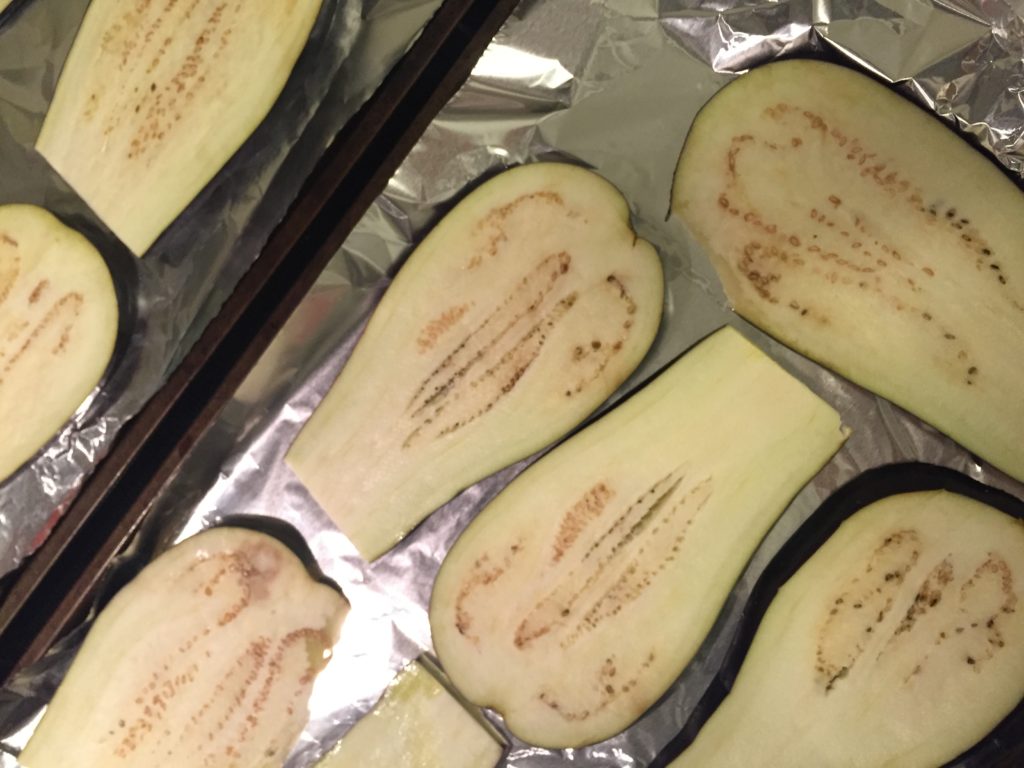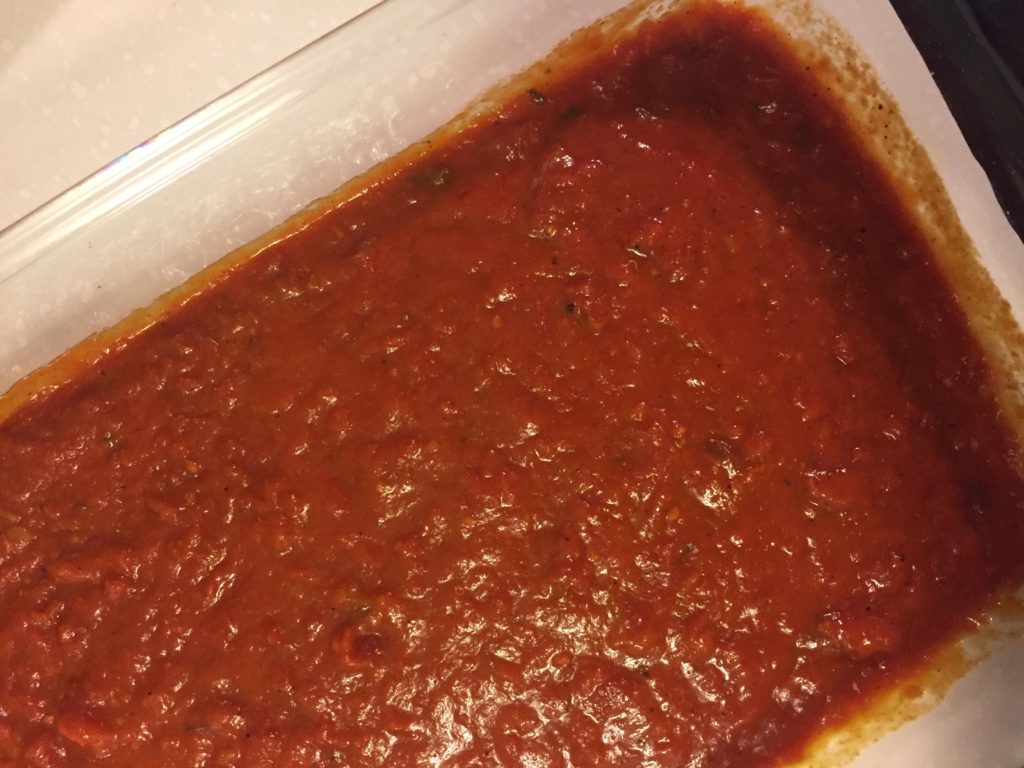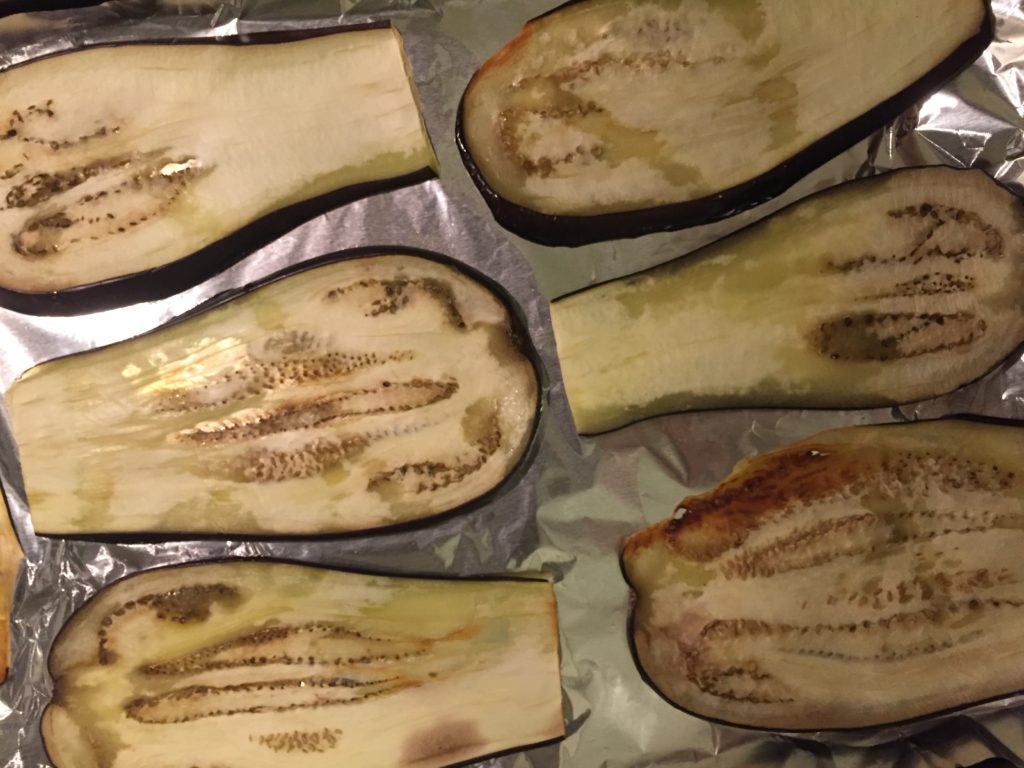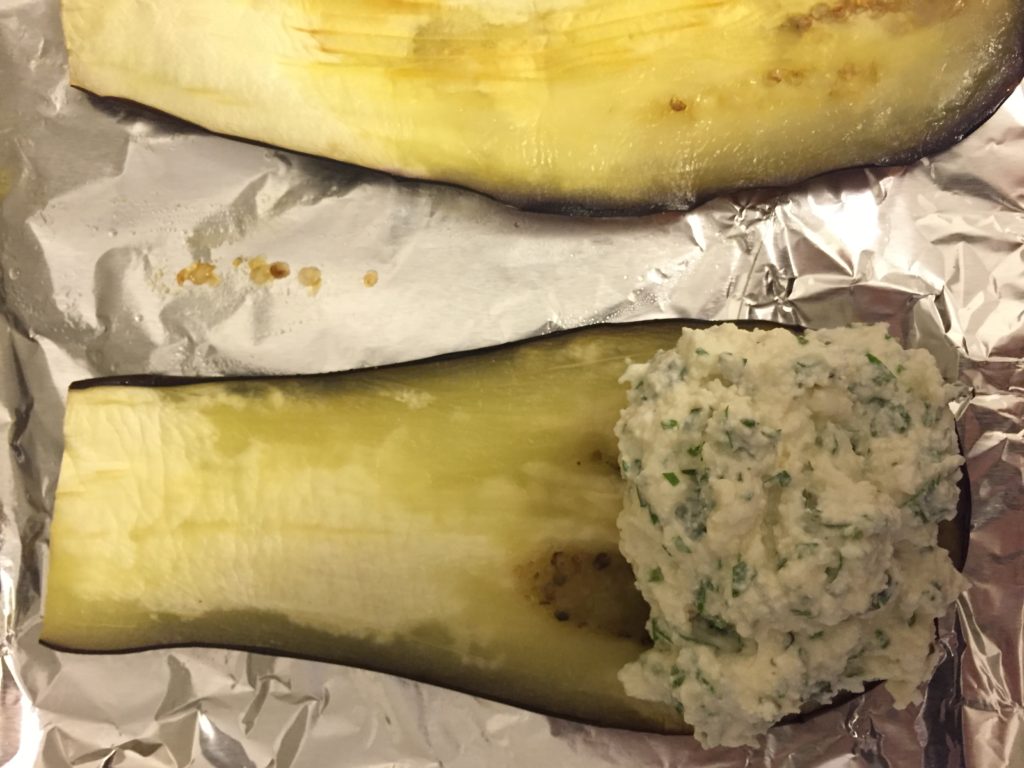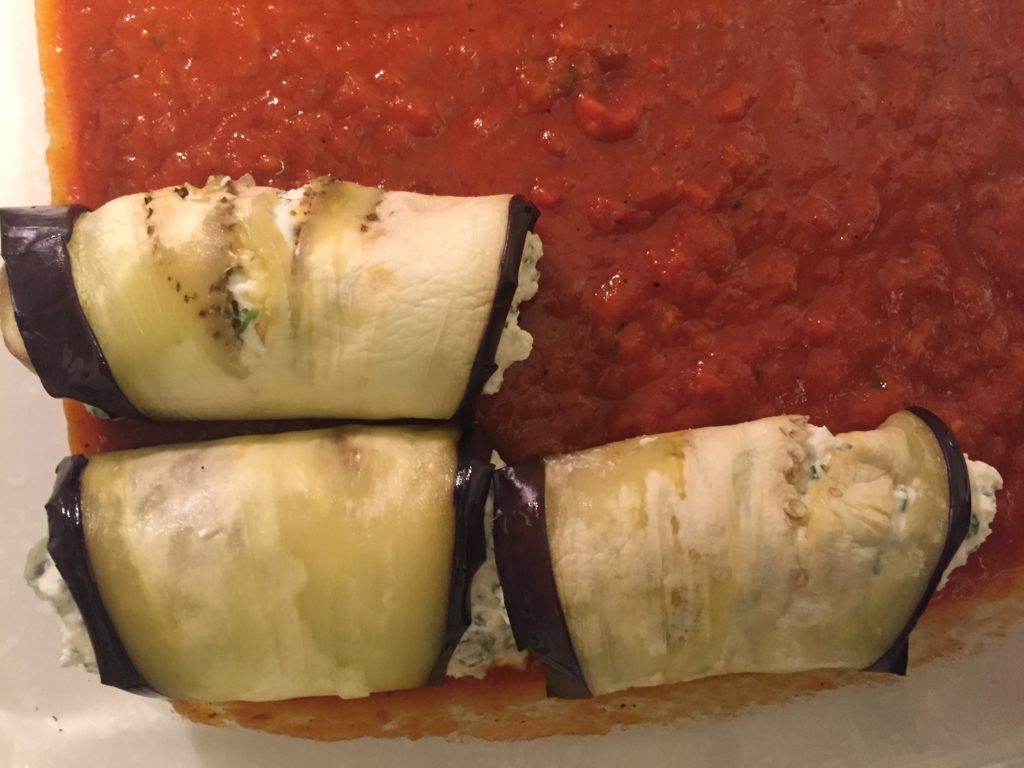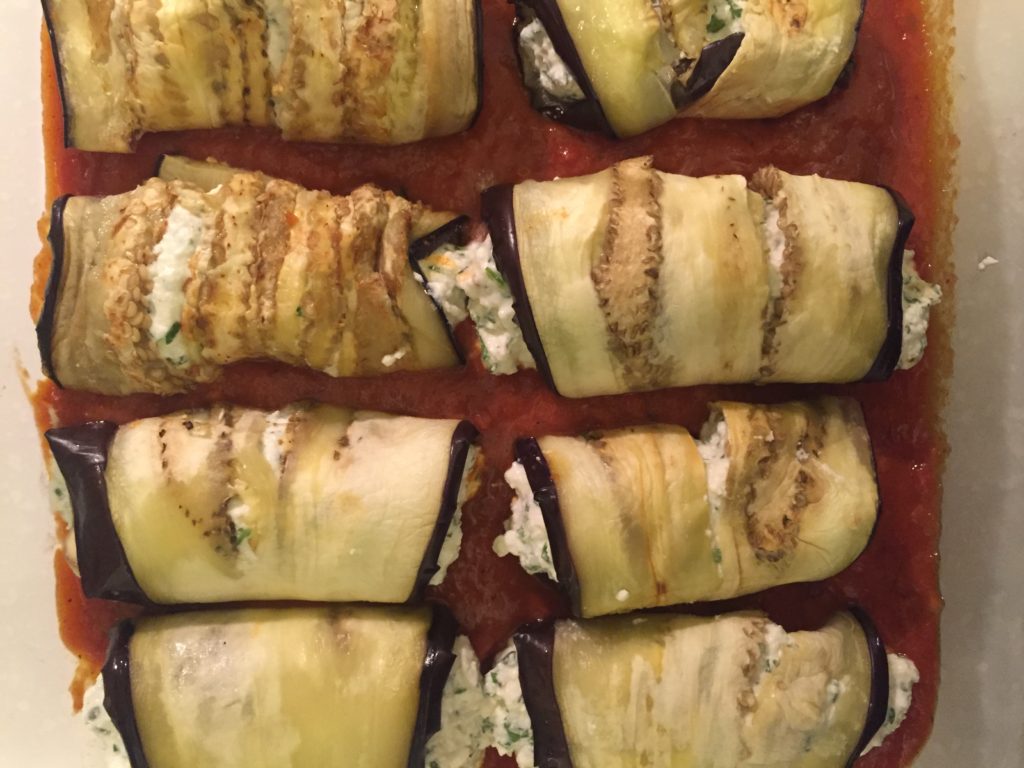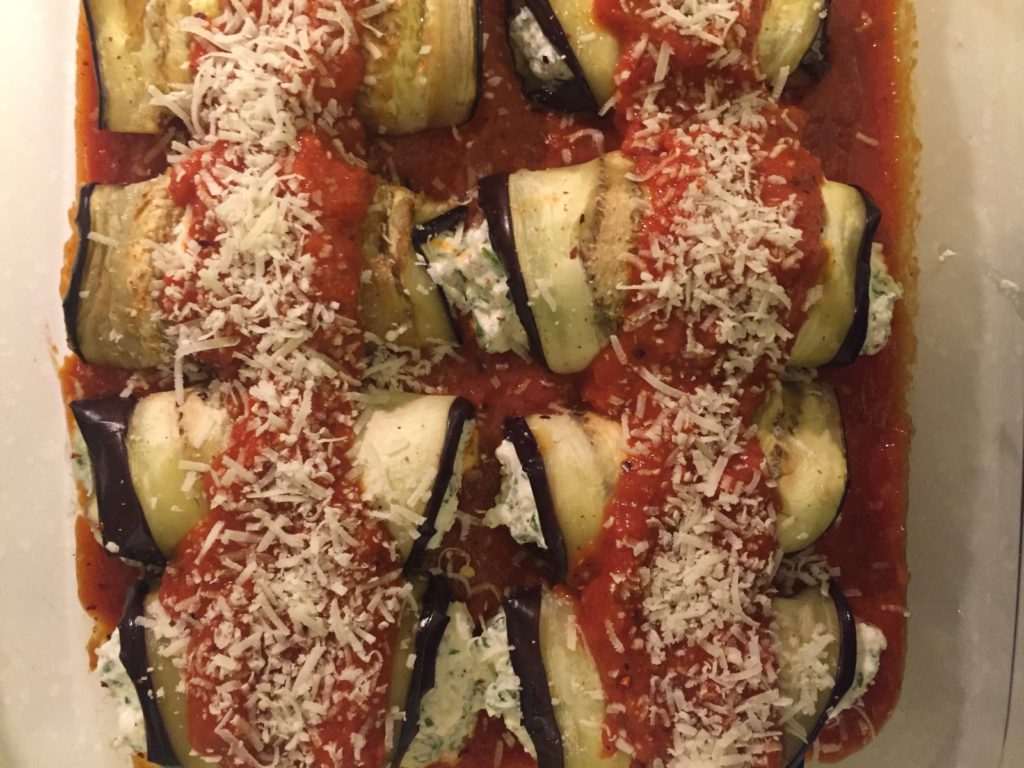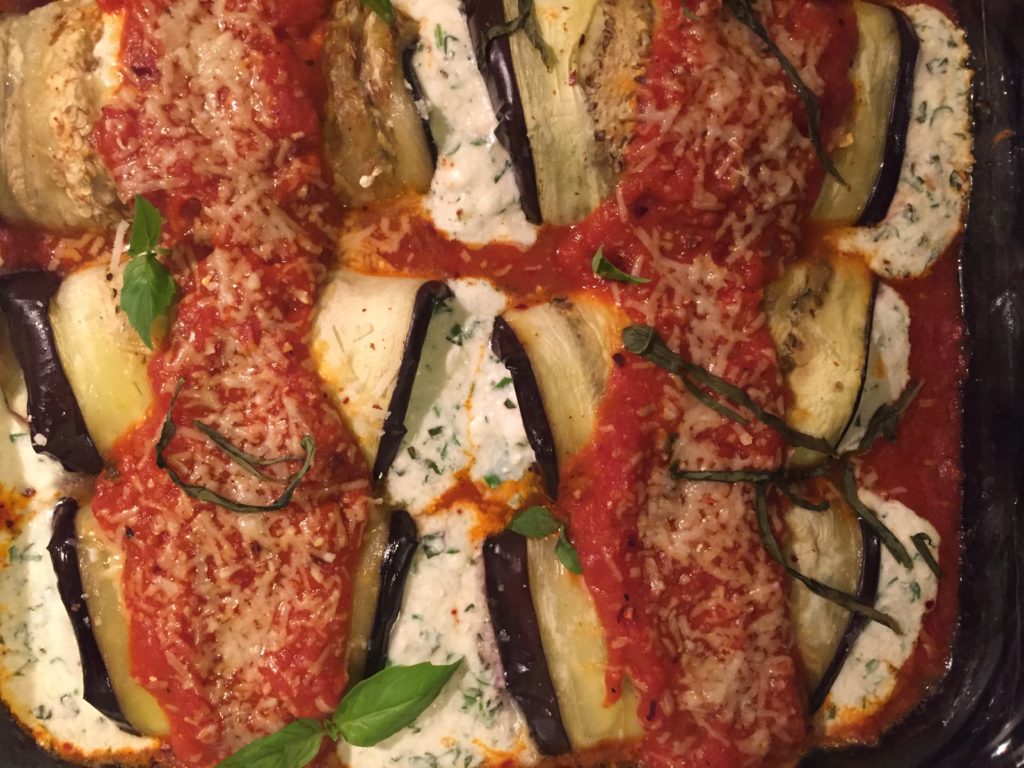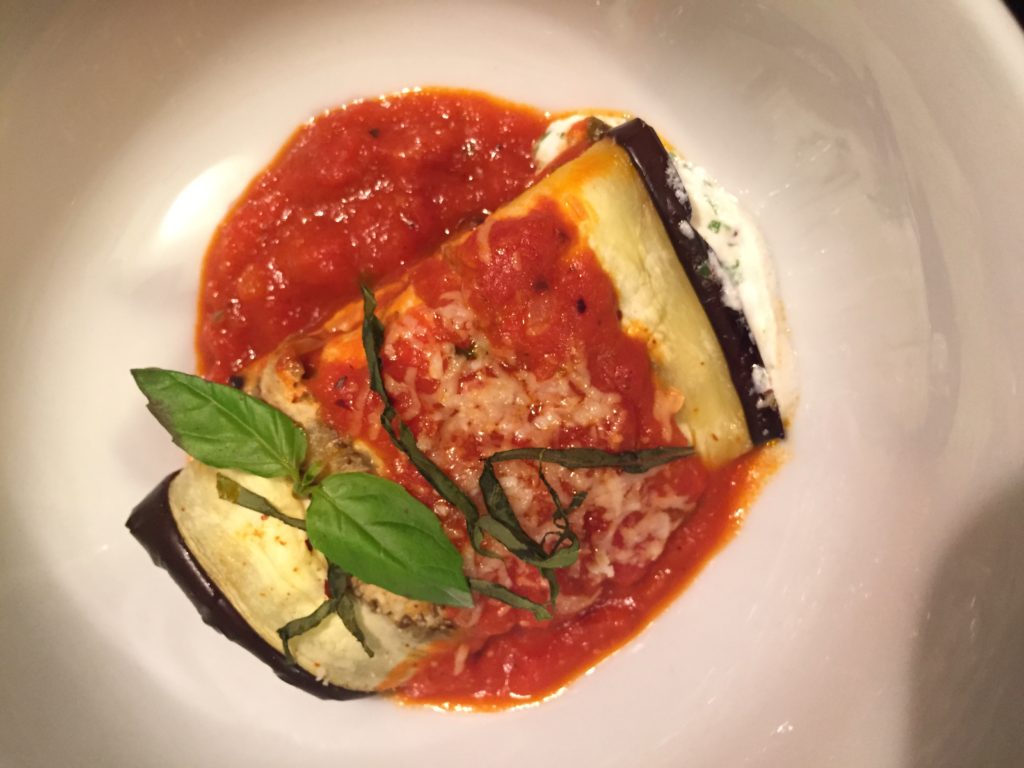 The Recipe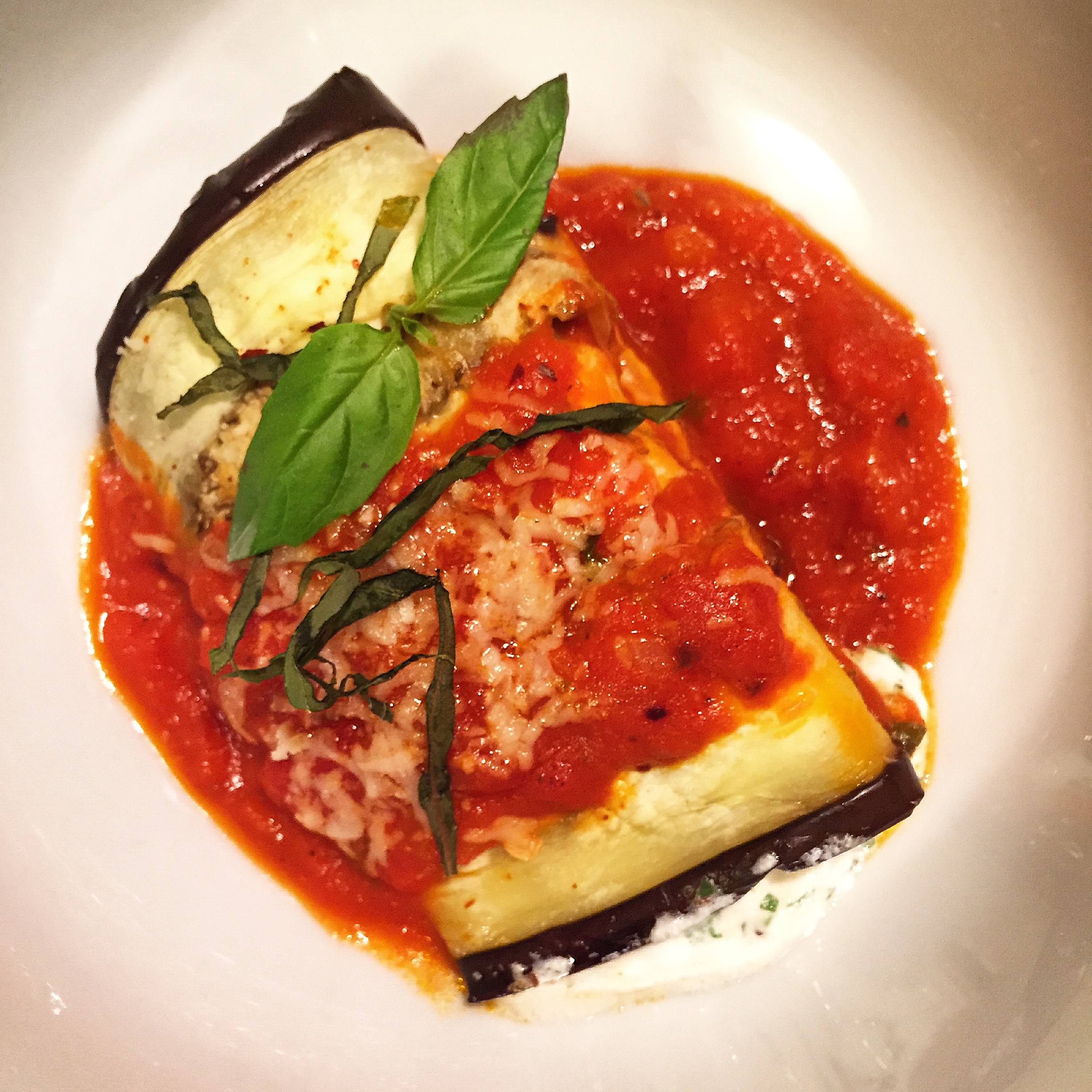 Lighter Lasagna Roll-Ups
2016-05-24 19:18:27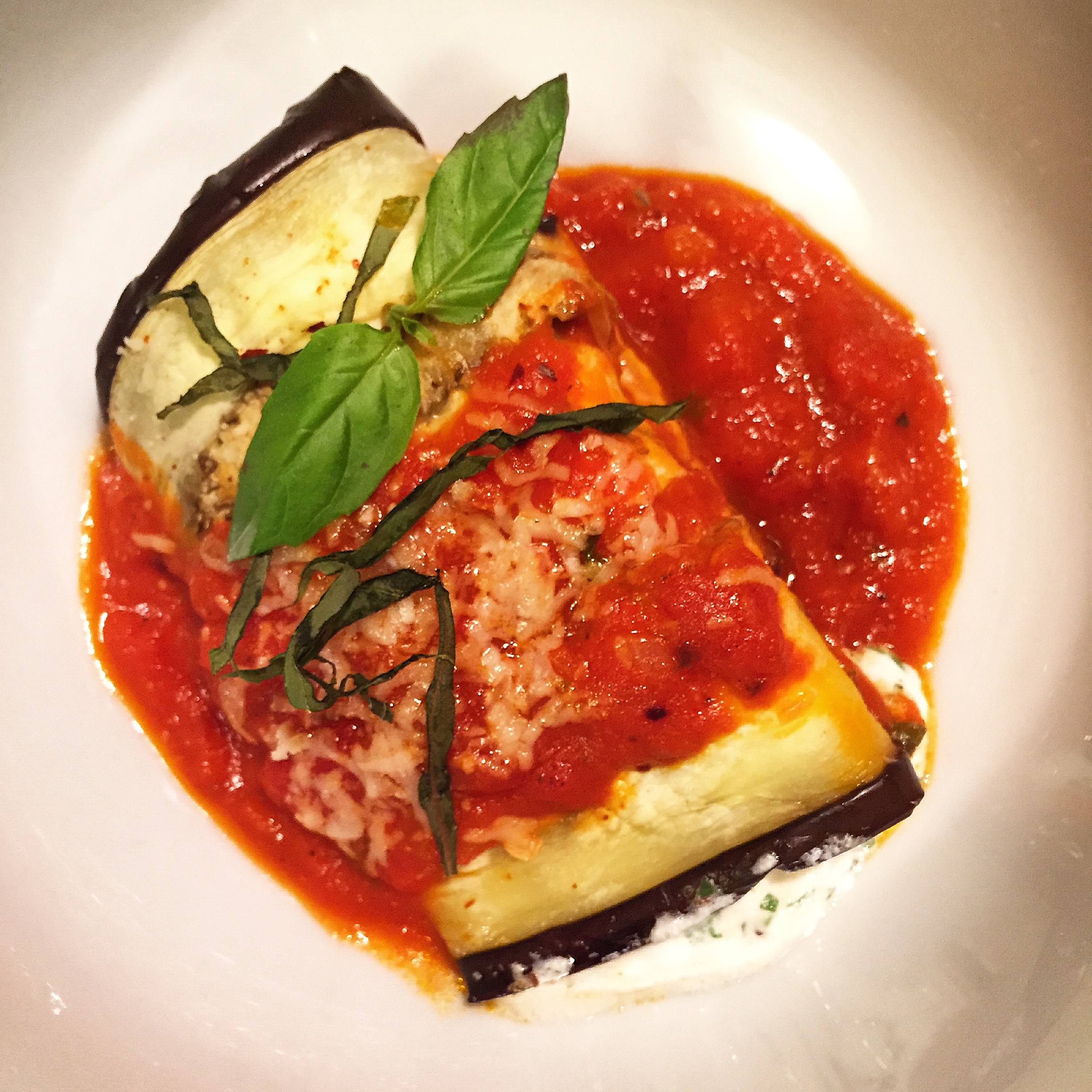 Ingredients
2 large eggplants
10 oz part skim ricotta cheese
6 oz low fat cottage cheese
1/4 cup grated Parmesan cheese (see notes), plus more for topping
3 tablespoons fresh Italian parsley, minced
2 tablespoons fresh basil, minced, plus more for topping
1/2 teaspoon garlic powder
1/4 teaspoon red pepper flake (optional)
Salt & pepper to taste
1 jar marinara sauce (I use Rao's)
Instructions
Preheat the oven to 425 degrees. Line 2 baking sheets with parchment paper or spray with non-stick spray.
Slice the eggplants 1/4-inch thick, vertically. Season both sides of each slice of eggplant with salt then place in a colander in the sink. Let the eggplant sit for 15 minutes, to draw out excess moisture and bitterness.
In a medium bowl, combine the ricotta cheese, cottage cheese, 1/4 cup Parmesan cheese, parsley, 2 tablespoons basil, garlic powder, red pepper flake (optional), salt & pepper. Once the filling is uniform, set aside in the refrigerator.
Rinse the eggplant to remove the salt, then dry thoroughly. Lay eggplant slices in a single layer on the prepared baking sheets. Bake in the preheated oven for 12-15 minutes, until pliable.
Fill a large baking dish with 1/4-inch marinara sauce. Set aside.
Once the eggplant slices are baked, lower the oven heat to 375 degrees.
Remove the filling from the refrigerator. Add 1 generous tablespoon of filling at the base of each eggplant slice, then roll. Place each roll-up, seam side down into the marinara-filled baking dish. Pour extra marinara sauce over each roll for added flavor. Add additional Parmesan cheese and fresh basil. Bake at 375 degrees for 15-20 minutes until the sauce is bubbling and the eggplant roll-ups are golden brown.
Let rest 5 minutes before serving.
Notes
I like to buy a wedge of Parmesan cheese then grate it myself at home, it makes a world of difference.
Adapted from Recipe Runner
Lana del Crave https://lanadelcrave.com/