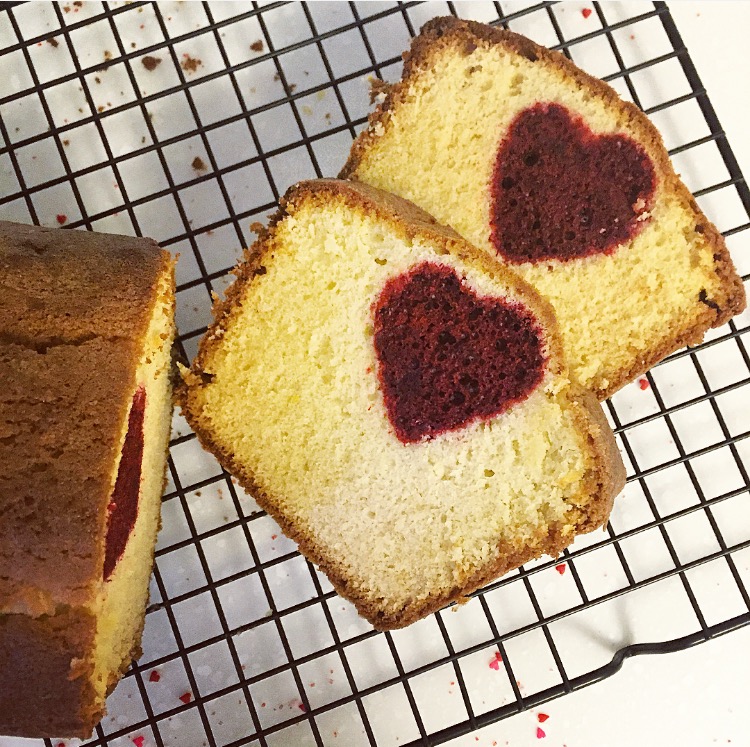 While scrolling through Pinterest (which is how most ideas typically come about) I saw cakes with shapes baked into them; hearts, stars, even panda bears. It intrigued me and I thought, what better time to bake a heart-shape into a cake than Valentine's Day?
After doing a bit of research, I realized this cake is A LOT easier to make than it looked but there are a lot of steps to follow.
The Tips
The honey trick. This recipe calls for 2 tablespoons of honey & we all know how annoying it is to measure honey then transfer it anywhere. It sticks to what you measure it in so you're always wondering if you're getting the full amount (same goes for maple syrup). To avoid that, spray the tablespoon with cooking spray before measuring the honey. Once you measure it, it'll slide right out & into your batter leaving no additional honey behind. You're welcome!
It doesn't need to be honey vanilla pound cake. I chose honey vanilla pound cake for a couple of reasons. Firstly, it's an Ina Garten recipe (I love her and all the food she makes – this recipe happens to be one of my favorites). Secondly, the light colored cake showcases the vibrant red heart perfectly. If you're making cake for a different holiday or are craving a different flavor, feel free to experiment. For example, a chocolate pound cake with a vanilla heart in the center would also be a lovely Valentine's Day treat.
Buy boxed cake. Those of you who know me know that I typically recommend making everything from scratch but, with so many steps, the boxed cake is a huge timesaver.
Experiment with other shapes. It's actually much easier to make the heart-shape than I thought it would be; just use a cookie-cutter. I baked my boxed red velvet cake, let it cool before cutting it in half, then used a heart-shaped cookie-cutter to achieve the design I was after. As you know, there are tons of cookie-cutters to choose from so if it's not Valentine's Day and you want to place another surprise in your cake, feel free to use another shape!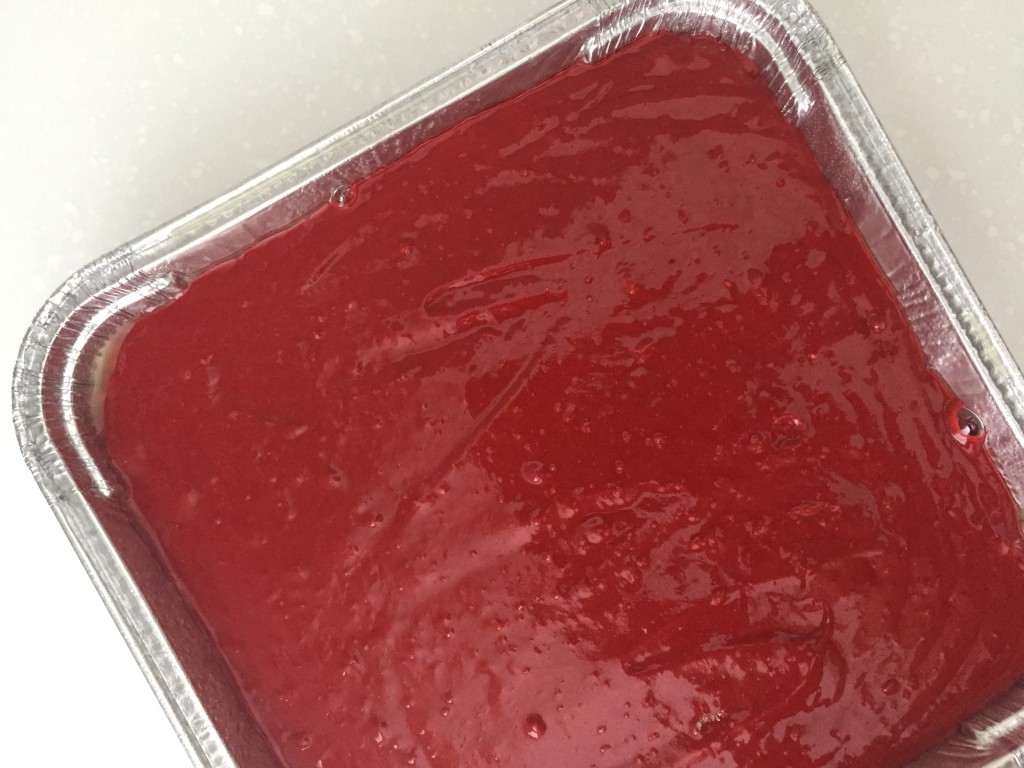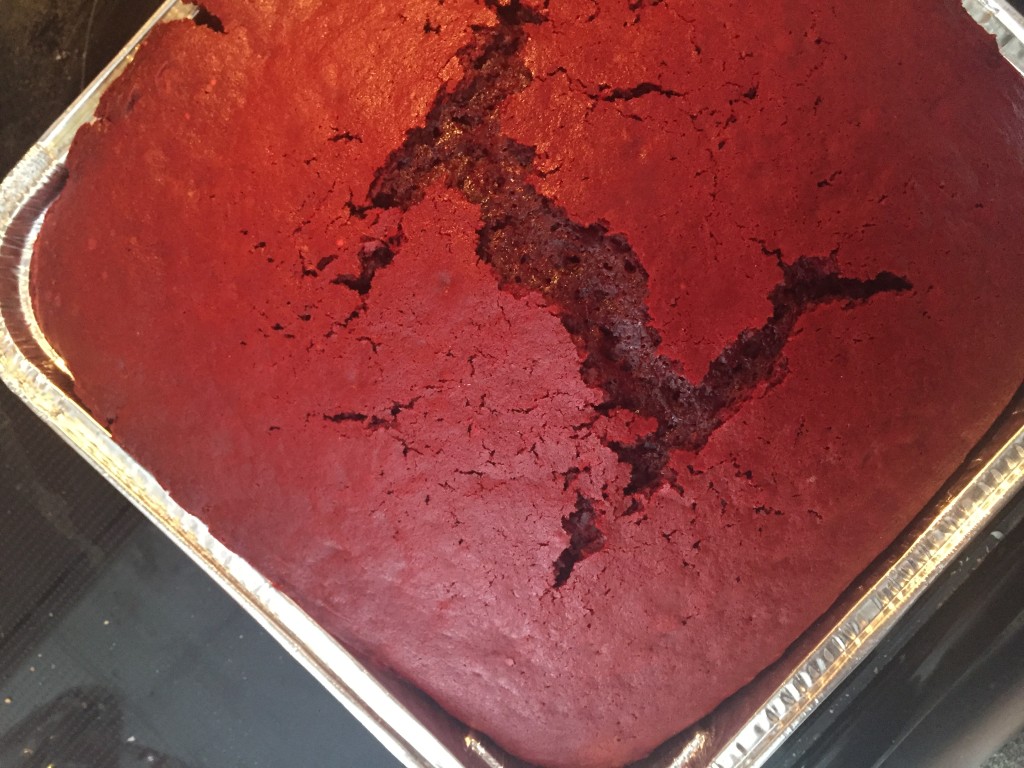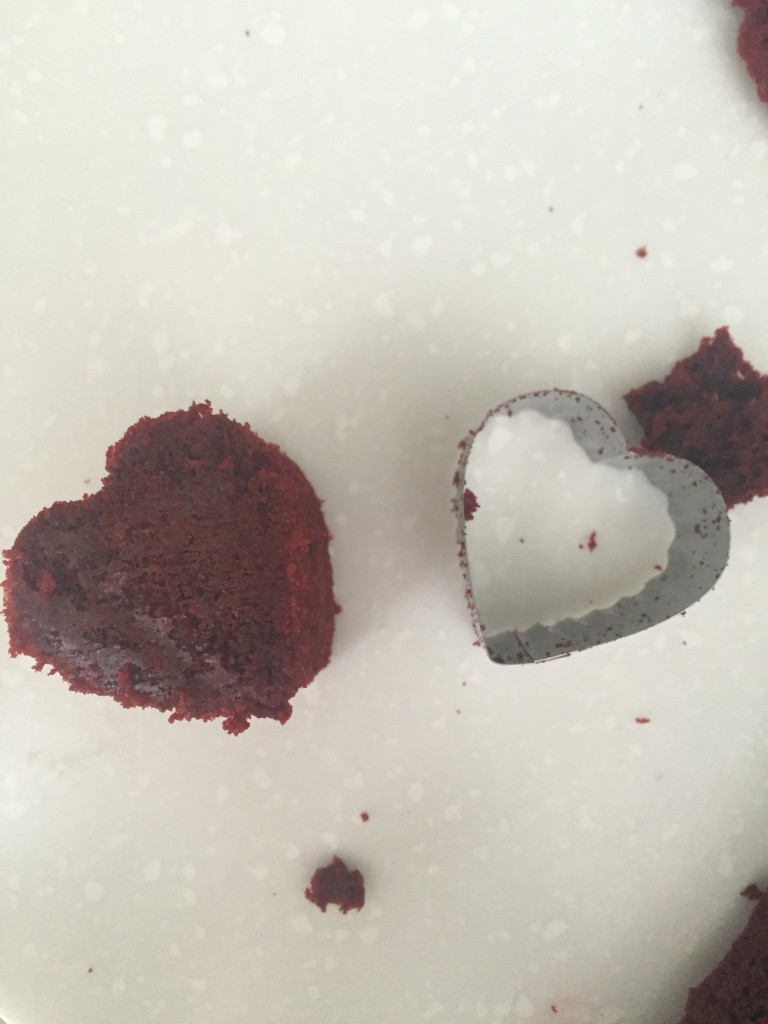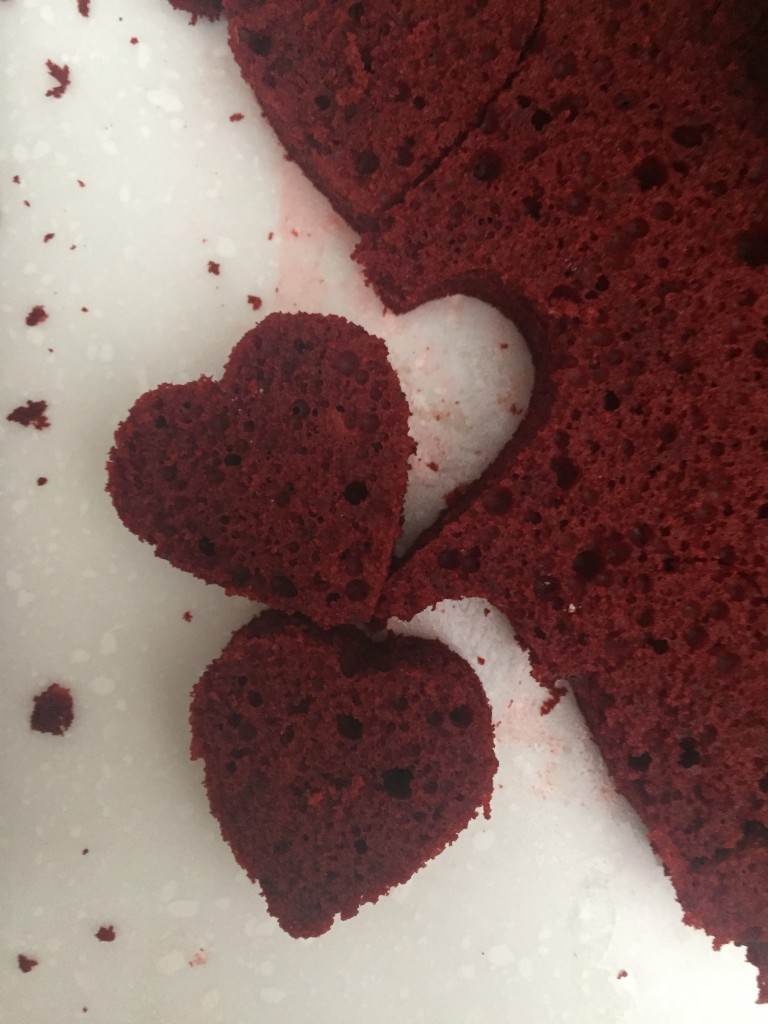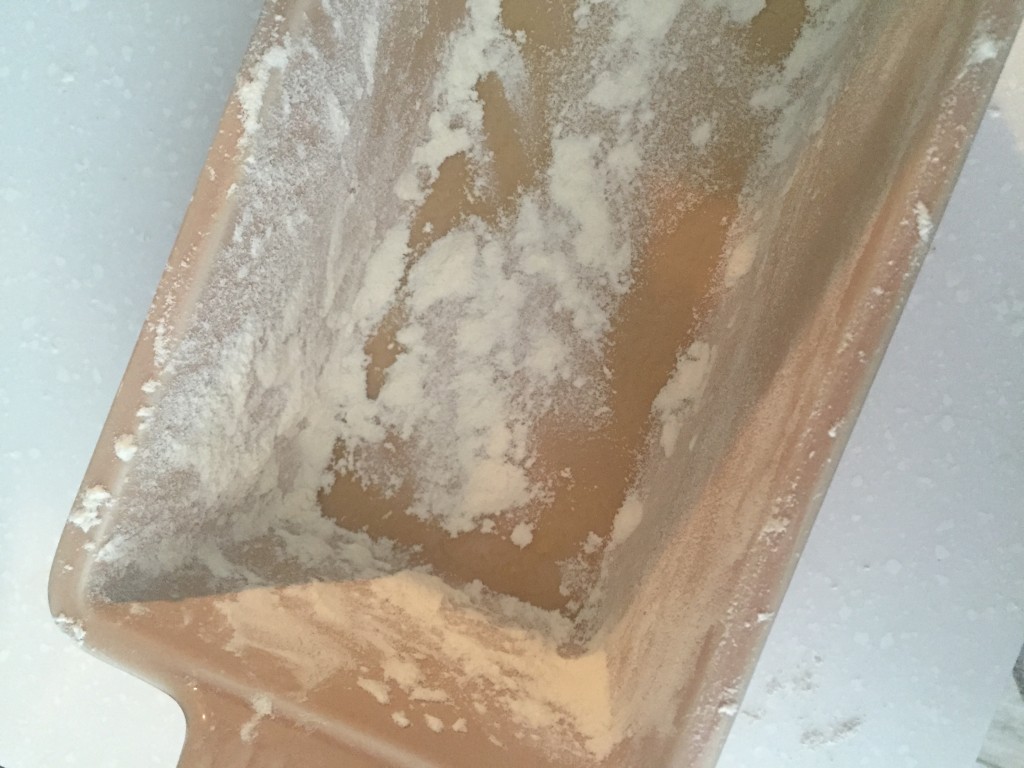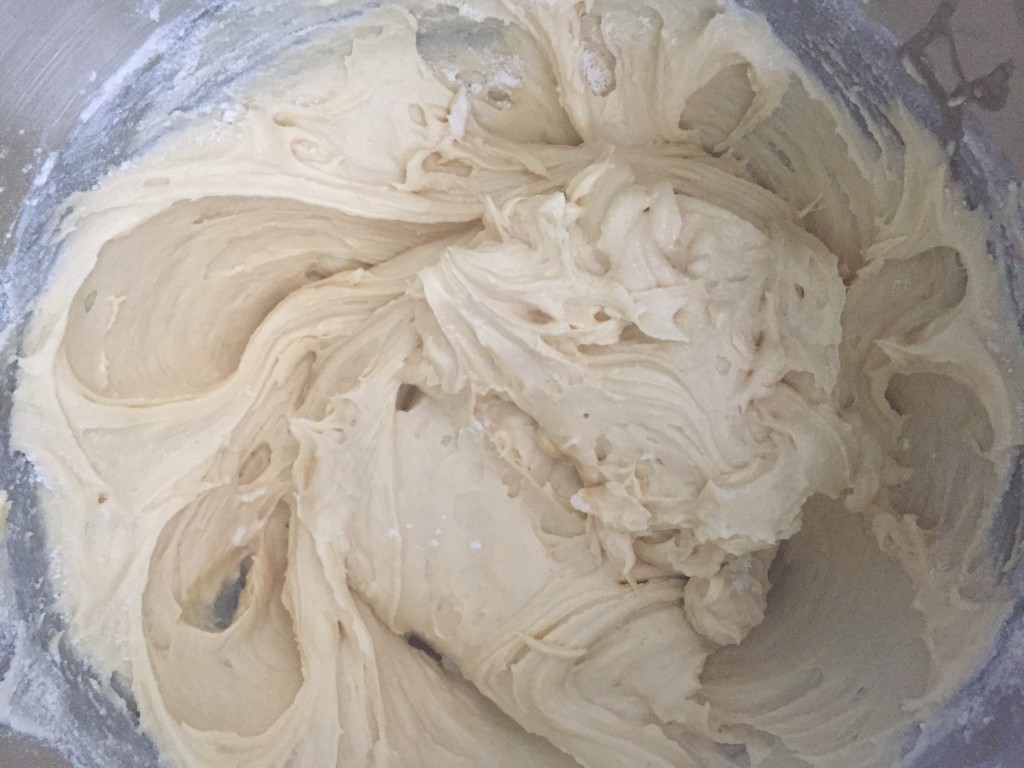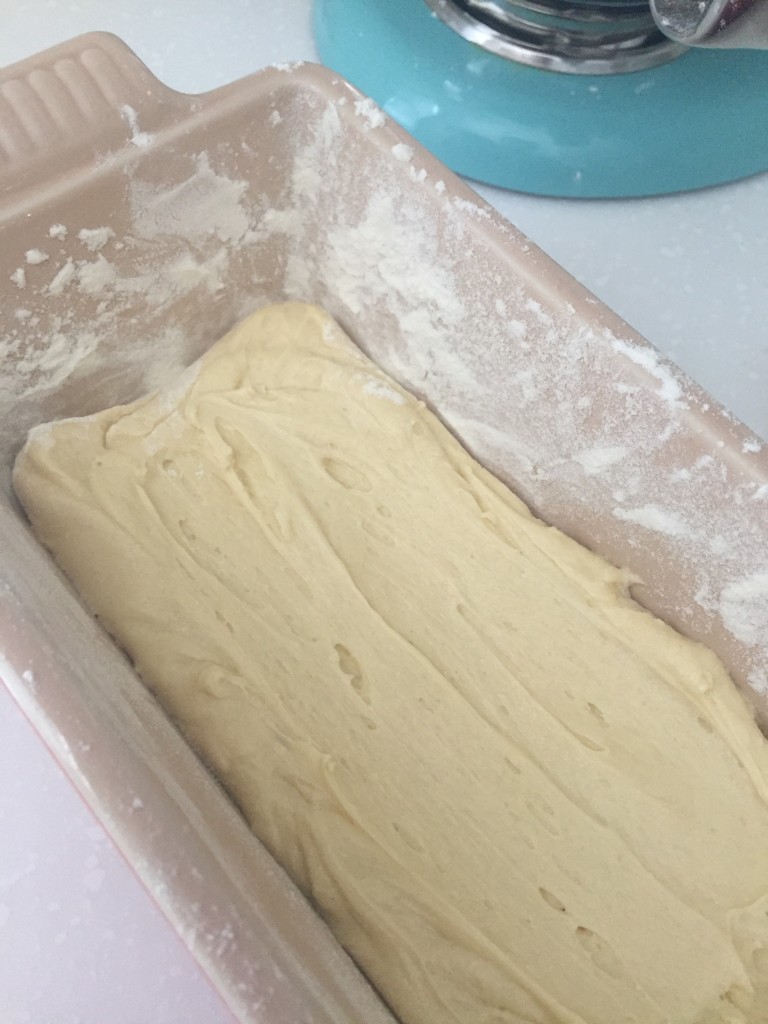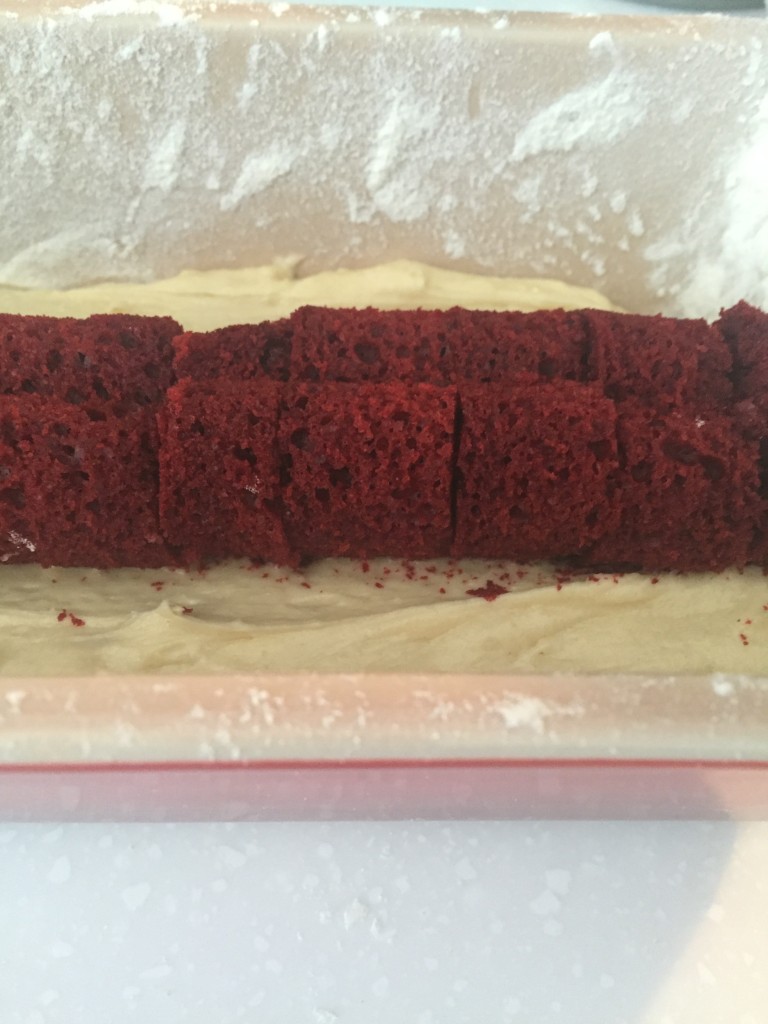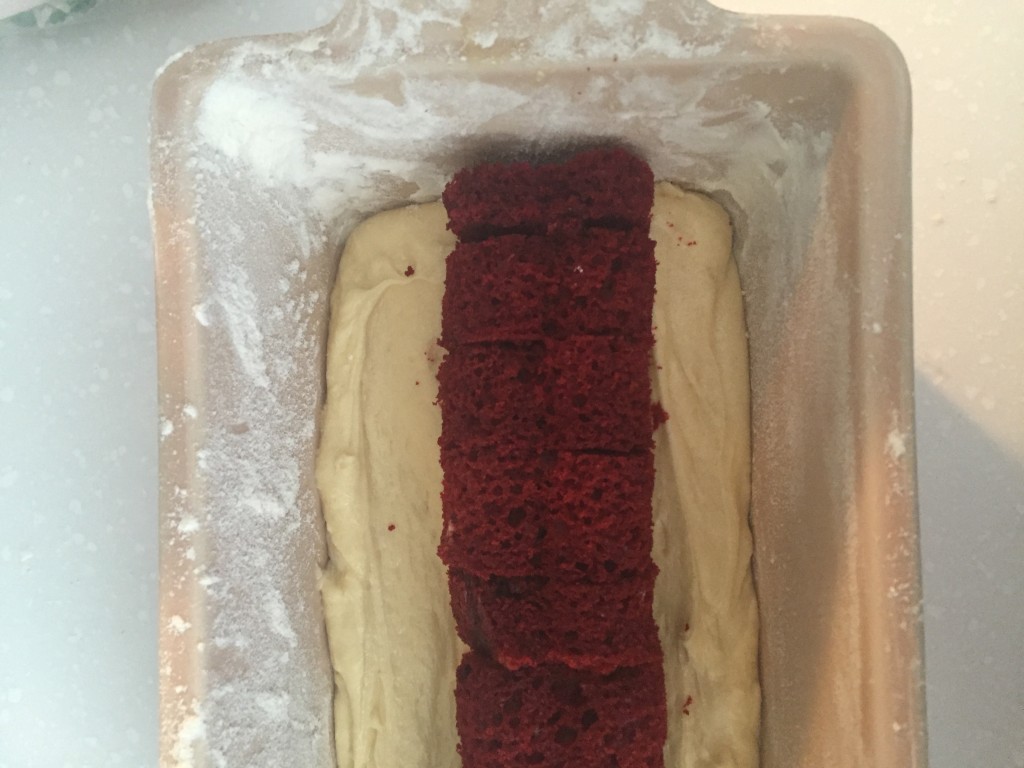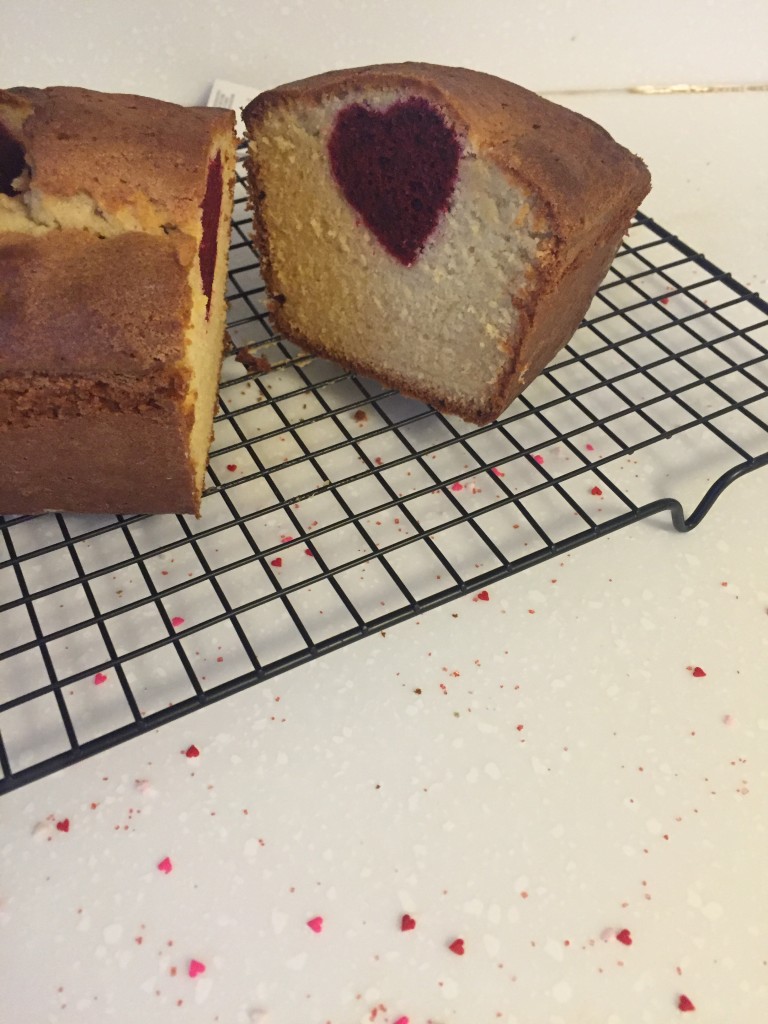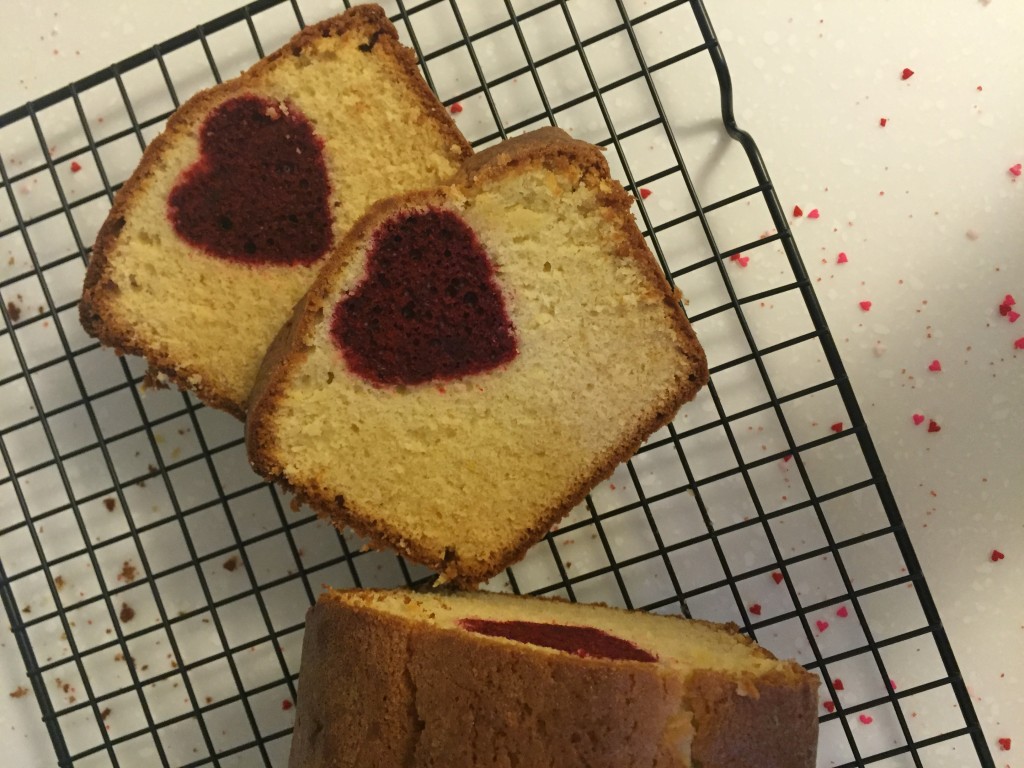 The Recipe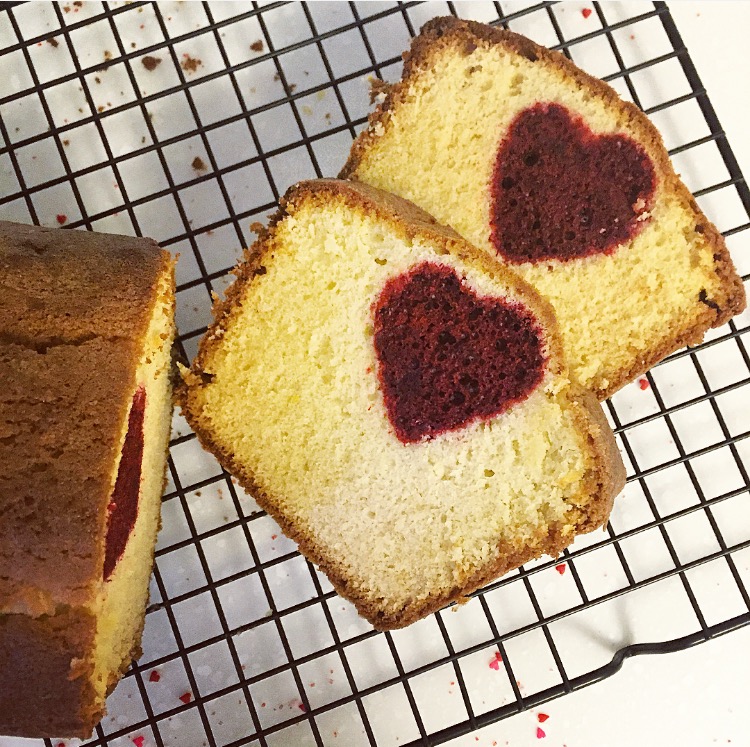 Honey Vanilla Love Cake
2016-02-06 16:30:33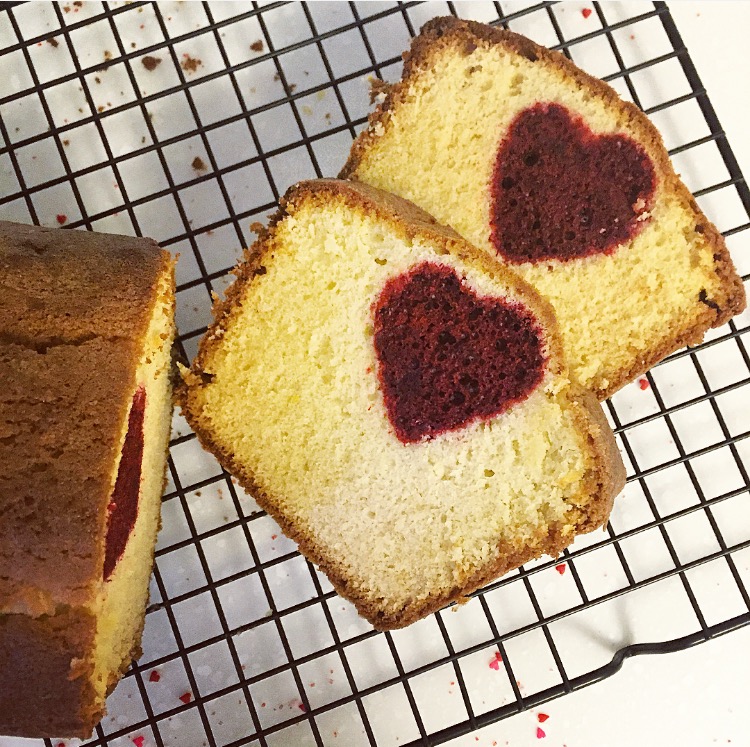 Ingredients
For the Red Velvet Heart -
Red velvet boxed cake (see Notes)
For the Honey Vanilla Pound Cake -
1/2 pound (2 sticks) unsalted butter, at room temperature
1 1/4 cups granulated sugar
4 extra large eggs, at room temperature
2 tablespoons honey
1 tablespoon pure vanilla extract
2 cups cake flour
1 teaspoon kosher salt
1/2 teaspoon baking powder
Instructions
Make the red velvet hearts - Follow the directions on the red velvet boxed cake. After baking, let cool completely before slicing in half horizontally - this will allow you to cut the heart-shape much easier. Once the cake has cooled, use a small heart-shaped cookie cutter to cut multiple hearts. Set hearts aside.
If not done already, preheat the oven to 350 degrees. Grease a loaf pan with non-stick cooking spray then sprinkle in a bit of flour to prevent sticking.
In a large bowl or stand mixer with the paddle attachment, cream the butter and sugar together until light, 3-4 minutes.
Meanwhile in a large measuring cup, add the eggs, honey, and vanilla but do not combine. With the mixer on medium-low, add one egg at a time, scraping down the bowl, allowing each egg to incorporate one at a time.
In a large bowl, sift or lightly whisk together the flour, salt, and baking powder. With the mixer on low, add the dry ingredients to the wet 1/2 cup at a time to avoid making a mess. Mix until just combined.
Spread a thin (about 1/4-inch) layer of the pound cake batter to the prepared loaf pan. Line the hearts down the center of the thinly layered pan, standing them straight up and placing them directly next to each other. Add the rest of the pound cake batter to the loaf pan, totally covering the hearts.
Bake in the pre-heated oven for 50-60 minutes until the cake passes the toothpick test (see Notes). Let cool 15 minutes before turning the cake out of the pan and slicing.
Notes
Don't forget to purchase all of the ingredients necessary to bake the boxed cake!
The toothpick test - stick a toothpick in the middle of the cake (be sure to avoid the heart, as that part of the cake is already cooked through). If the toothpick comes out completely clean, it's cooked through. If the cake is still moist in the middle, pop it back into the oven for 5-10 minutes.
Adapted from Ina Garten
Lana del Crave https://lanadelcrave.com/