March 24, 2015
Detox Soup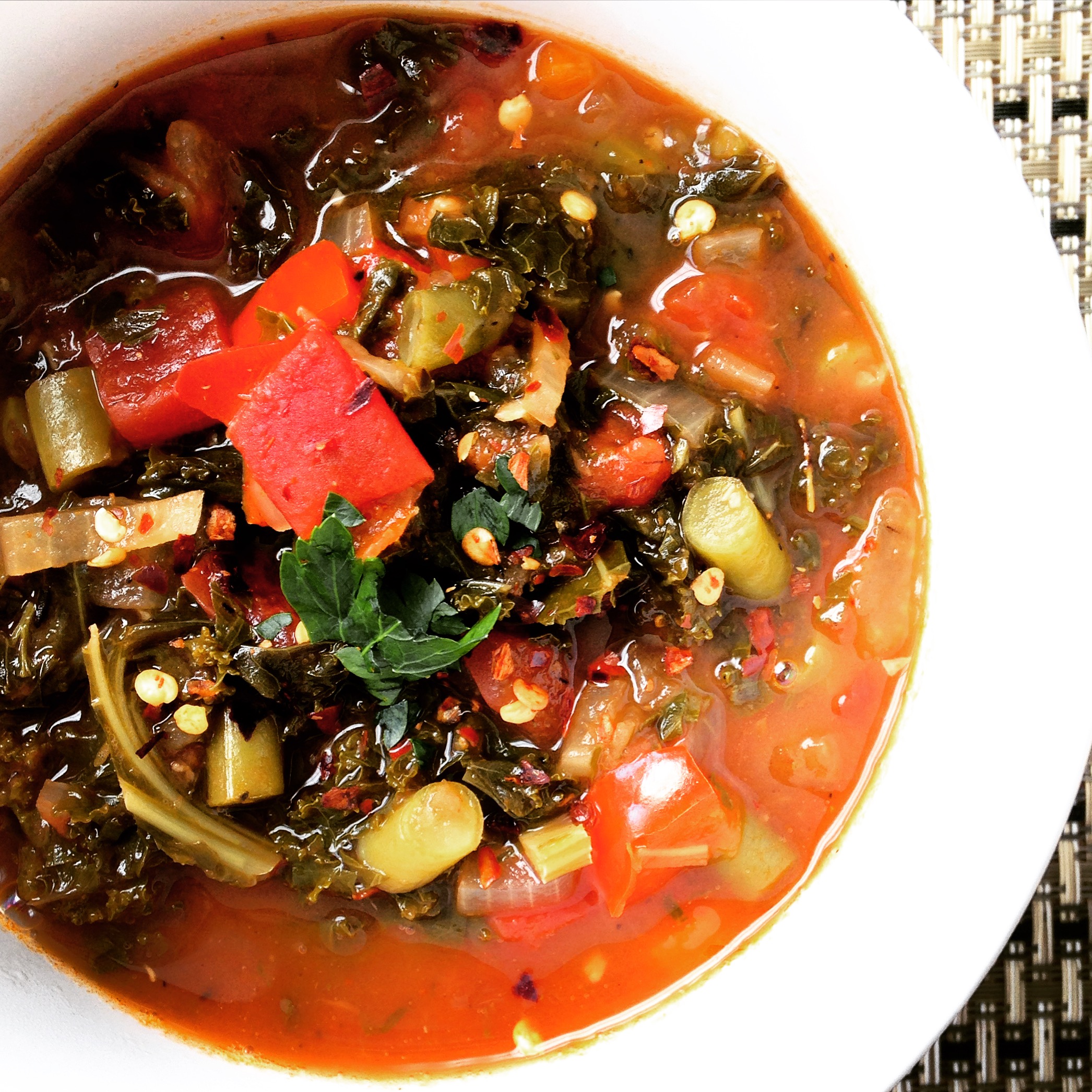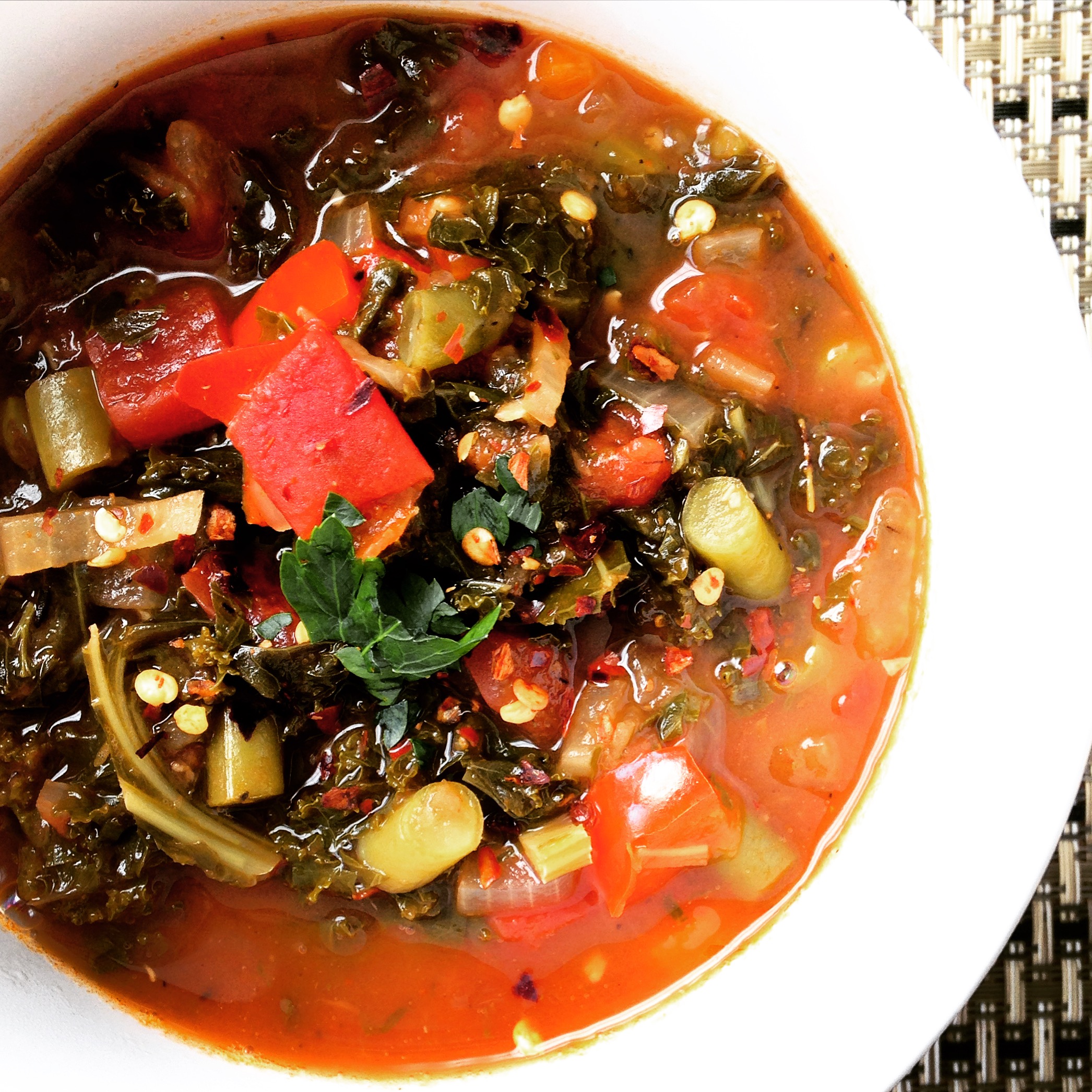 Amid all the chocolate chip cookie eating I've done this past week, I've also been trying some healthy, detox meals to get back on track & ready for summer. This veggie-packed soup may not look like much but it's easy to make, absolutely delicious & so good for you.
The trick to homemade soup is building layers of flavor and having patience while the ingredients cook. The more variety of ingredients and patience you have, the more depth of flavor you're left with. If you're looking for a healthy & filling lunch for the week, this recipe will not disappoint.
The Tips
Mix and match ingredients. I included some of my favorite vegetables in this recipe, but feel free to add or mix & match. If you don't like green beans, replace them with broccoli or if you don't like kale, replace it with collards. You get the point!
Chop, chop. Once you get past chopping all of the veggies, this recipe becomes really easy. Be sure to get all of your prep work, or 'mise en place' if you want to be fancy, done before you even place your pot on the stove. (Actually, finishing your prep work before cooking any recipe is a good rule of thumb, it'll make cooking much easier!)
Make ahead recipe. This recipe is awesome for Sunday meal prep. I made enough for 3-days worth of lunch, but feel free to double the recipe if you're cooking for two people or more days. Refrigerated in an airtight container, this soup will last up to 1 week.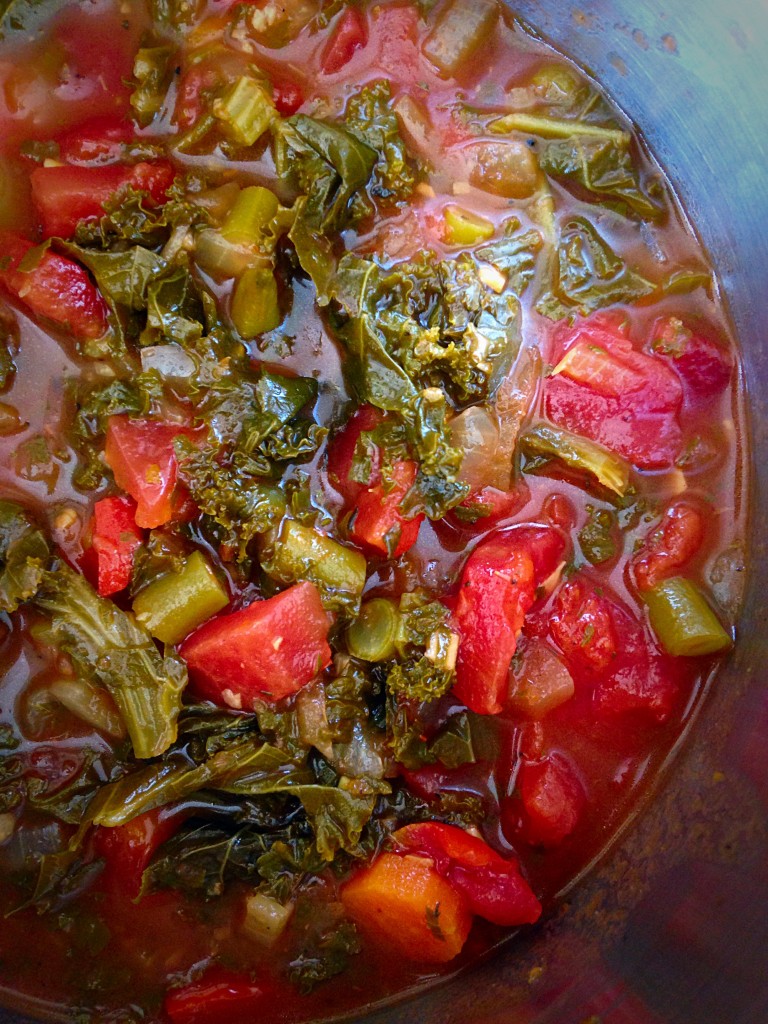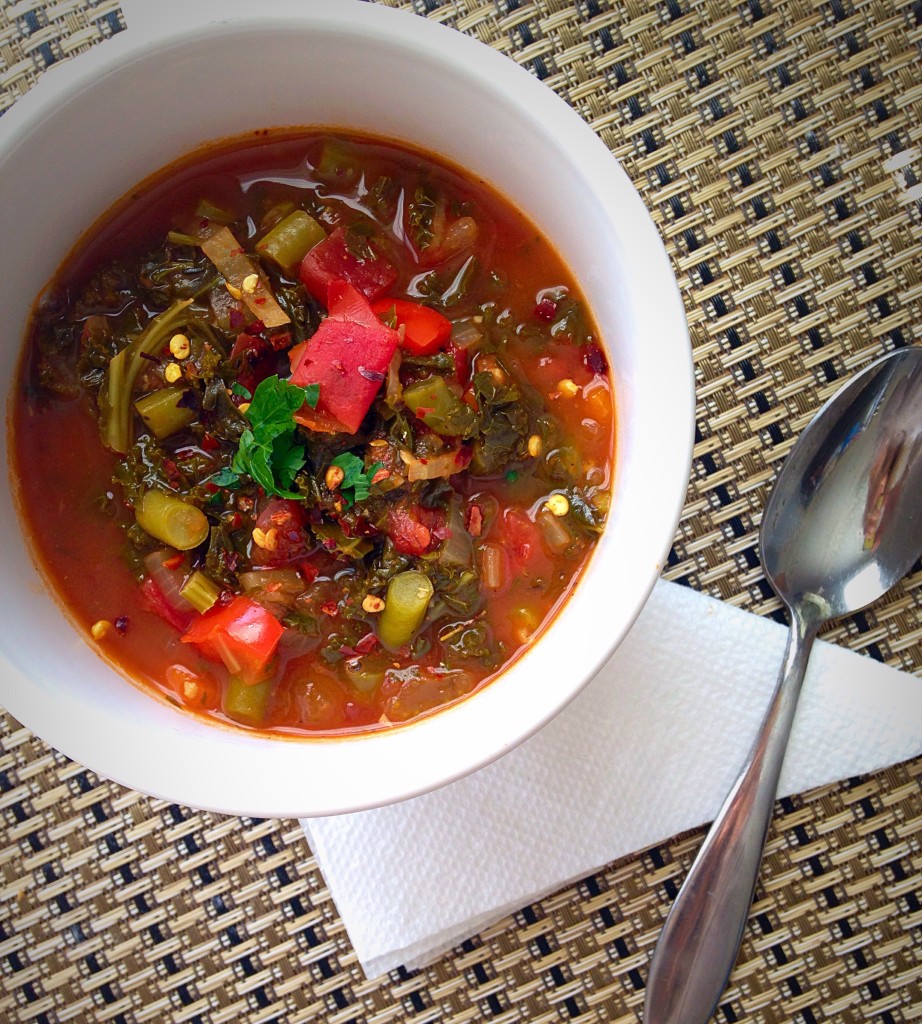 The Recipe
Detox Soup
2015-03-24 08:47:46
1 tablespoon extra virgin olive oil (EVOO)
1/2 medium yellow onion, diced
1 carrot, peeled and thinly sliced
2 celery stalks, thinly sliced
1/2 red bell pepper, diced
1 cup green beans, sliced 1/4-inch thick
1 garlic clove, minced
1 14-oz can diced tomatoes, with juice (no salt added)
1/4 cup fresh parsley, roughly chopped
1 teaspoon dried oregano
1/2 teaspoon thyme
Salt & pepper to taste
2 cups low or no sodium vegetable stock
1 cups kale, ribs removed, thinly sliced
In a heavy-bottom pot over medium heat, add the EVOO, onion, carrot, celery, red bell pepper, and green beans. Cook until vegetables become tender, about 5 minutes. Add the garlic & cook until fragrant, about 1 minute. Stir in the tomatoes, parsley, oregano, thyme, salt & pepper & cook about 1 minute, scraping any 'brown bits' off the bottom of the pot - that's where all the flavor is!
Add the vegetable stock and bring to a gentle boil. Next add the kale, lower the heat to medium-low, and cover the pot so the kale has a chance to wilt, about 2 minutes. Open the lid, stir the kale into the rest of the soup, then lower the heat to as low as possible. Let the soup sit with the top on so the flavors have a chance to come together, between 30 minutes - 1 hour.
Let the soup cool completely before storing in the refrigerator.
Serve with fresh parsley and red pepper flake, if desired.
In an air-tight container in the refrigerator, this soup will last up to 1 week.
Lana del Crave https://lanadelcrave.com/