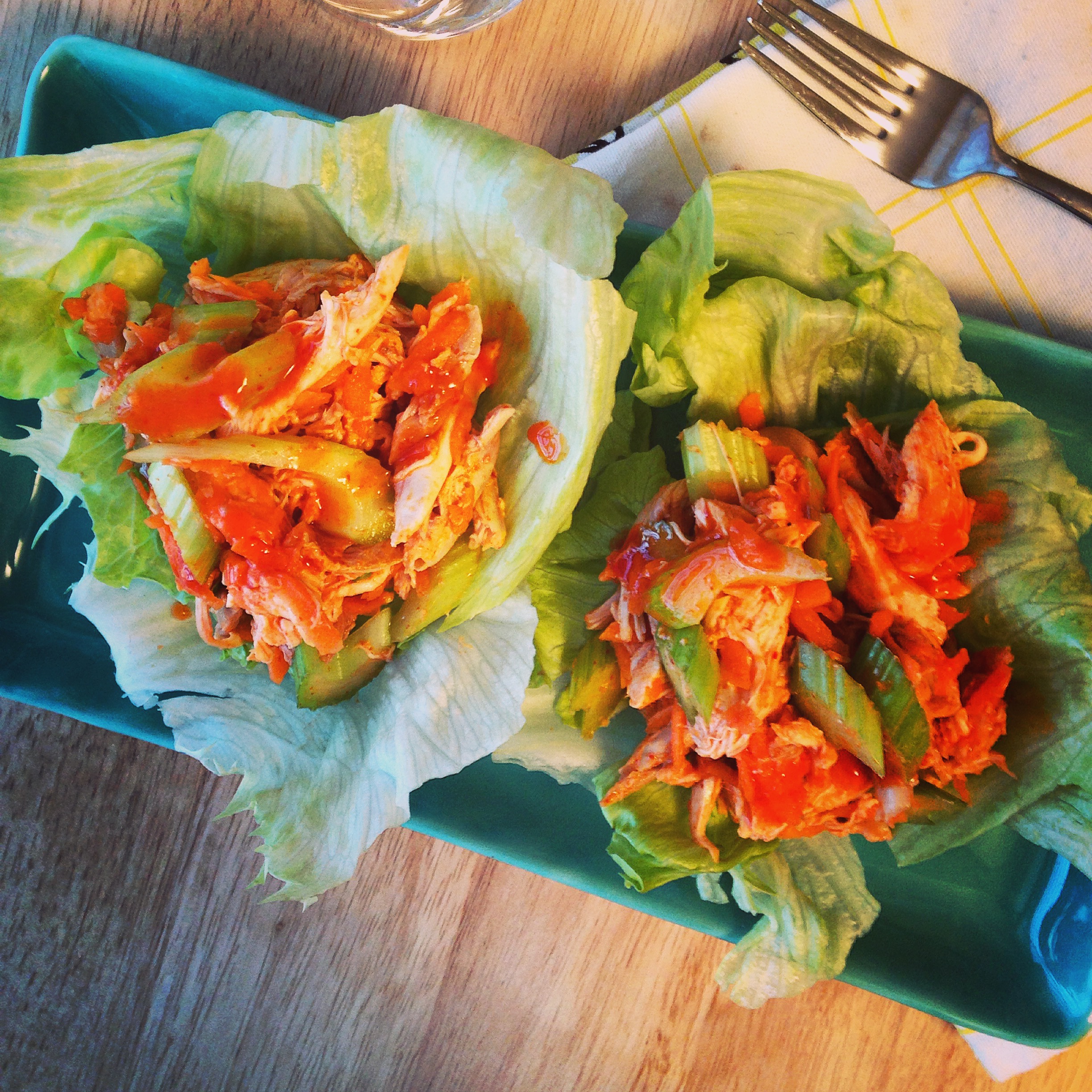 While perusing Pinterest, I've noticed quite a few recipes for buffalo chicken lettuce wraps made in the slow cooker. As a lover of buffalo chicken, I wanted to re-create a healthier/Paleo version of this wrap, but in much less time than it would take a slow cooker. I turned to an old favorite, rotisserie chicken.
This recipe is perfect for weeknights where you're craving something quick & healthy. Using rotisserie chicken is an extreme time saver, plus it adds amazing flavor to the salad. Just make sure you're buying all-natural or organic chickens with no sugar and low/no salt!
For these wraps I used 'iceburg' lettuce because it's super crunchy, which is a must when it comes to any type of chicken salad. Chopped celery & grated carrots gives this dish an even crunchier texture.
The Tips
Use your favorite hot sauce. I used original Cholula hot sauce because it's delicious & there's no added sugar or soy. If you prefer Frank's or a different brand, feel free to replace the Cholula in this recipe.
Add blue cheese and/or ranch. Just because I skipped the dairy products for this meal doesn't mean you have to. Crumbled blue cheese and/or a drizzle of ranch dressing would be amazing on this spicy lettuce wrap.
Double the recipe. This recipe makes 4 lettuce wraps, which may not be enough for you. If you're cooking for more people or want leftover buffalo chicken salad, this recipe doubles very easily!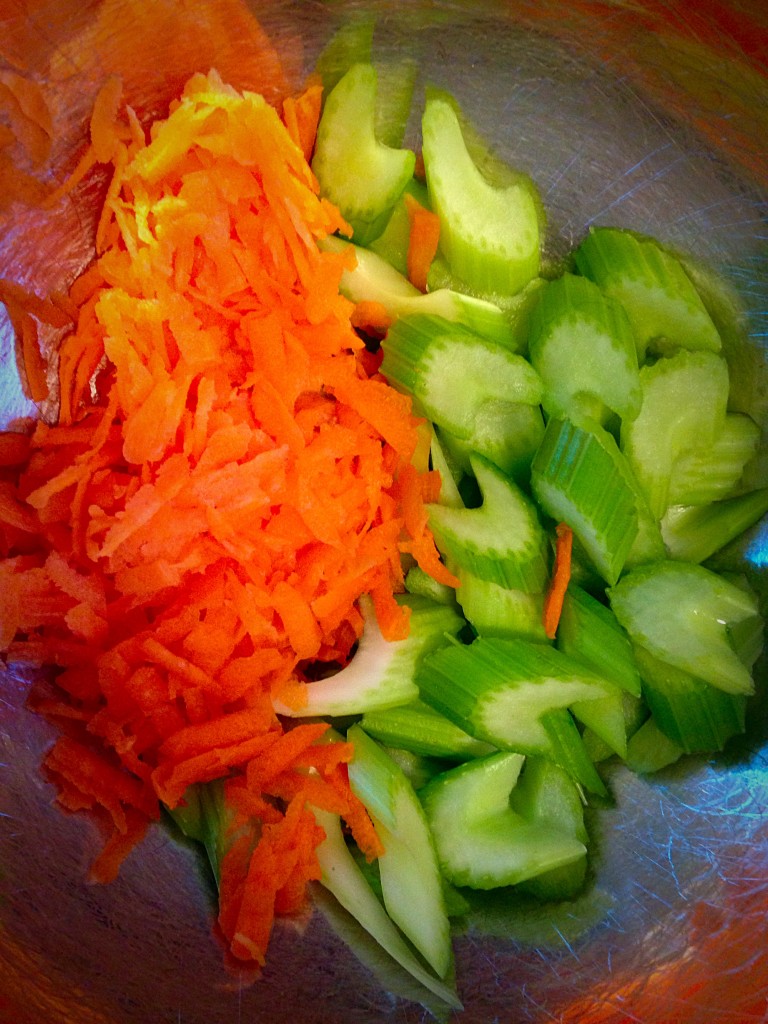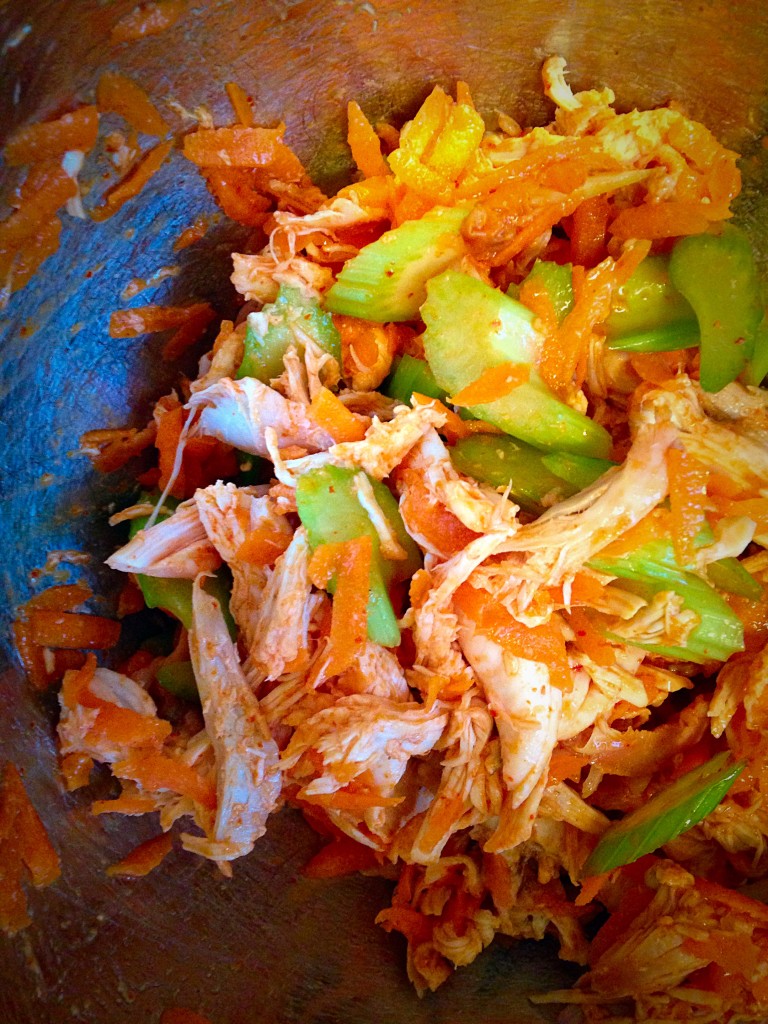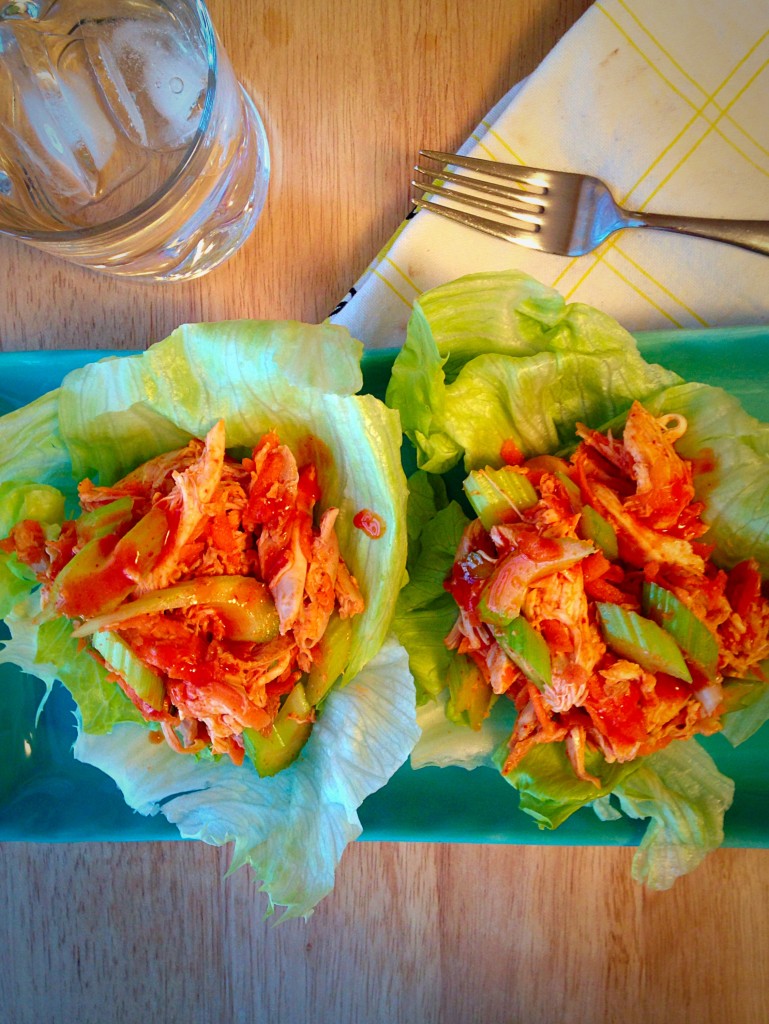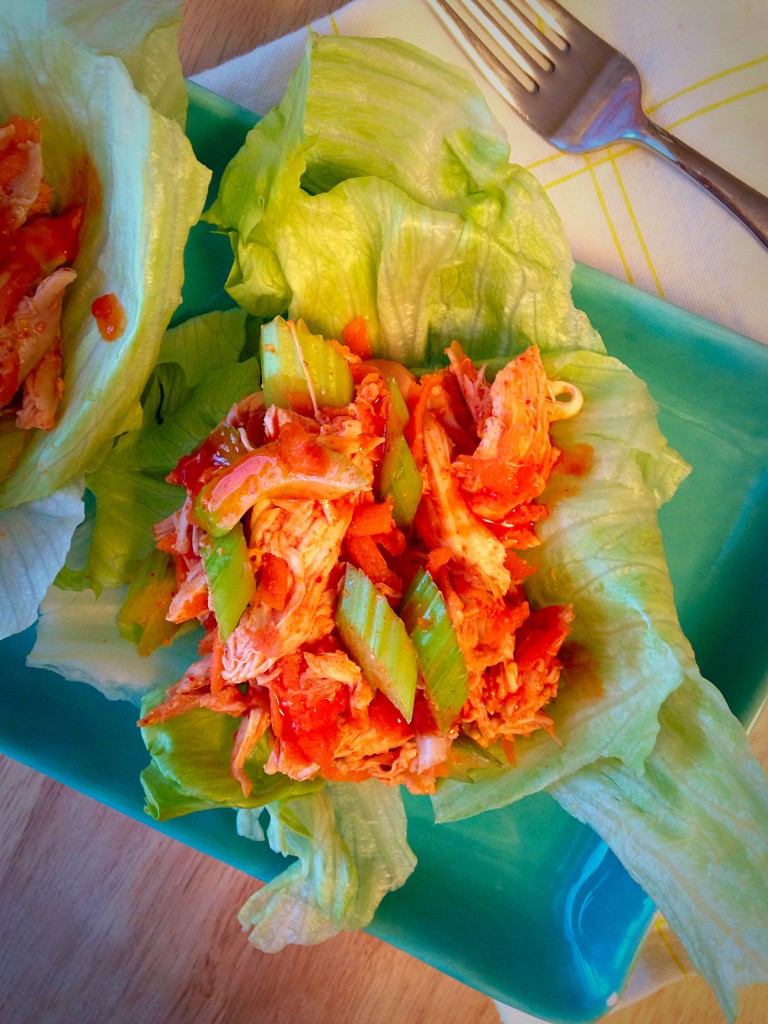 The Recipe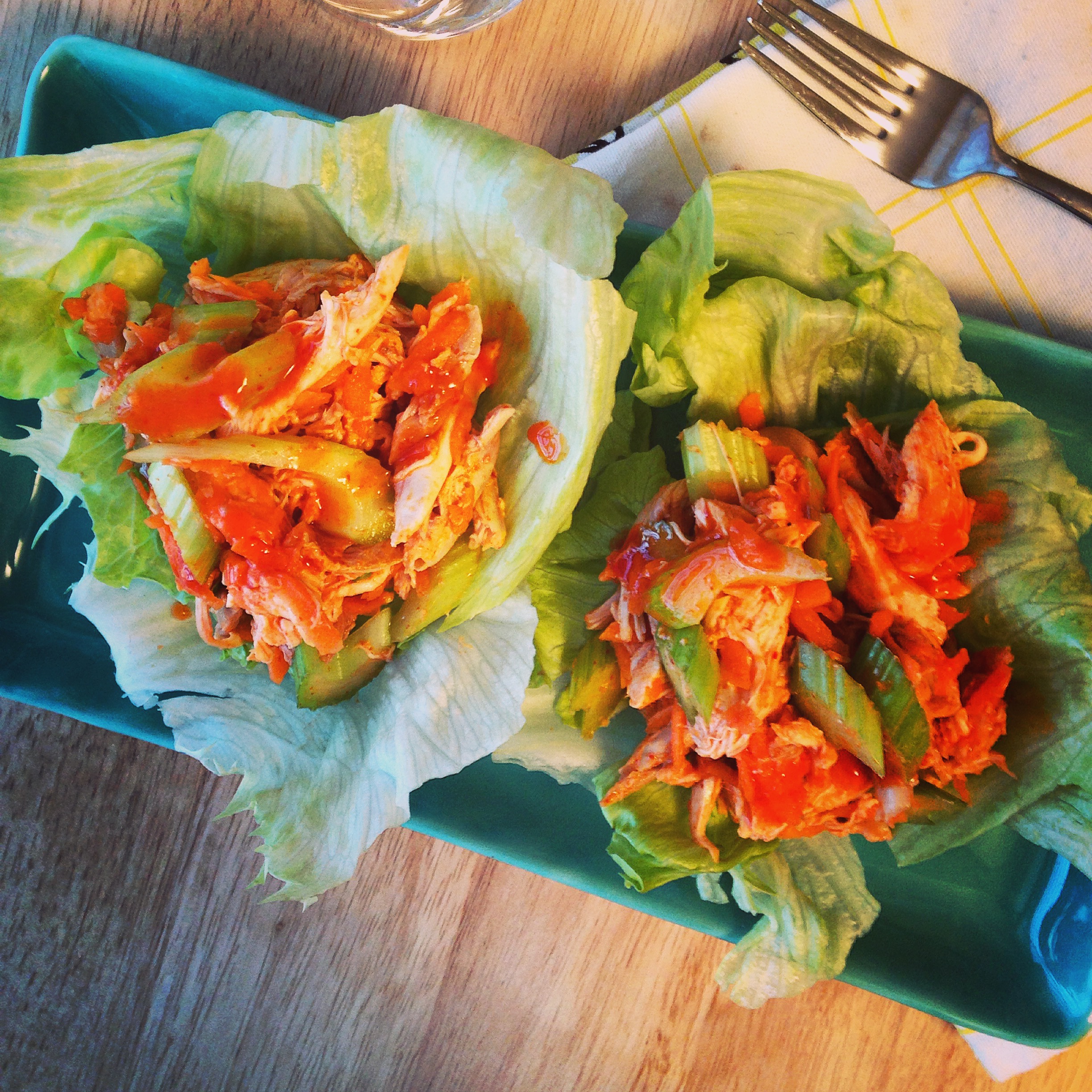 Buffalo Chicken Lettuce Cups
2015-03-24 10:49:18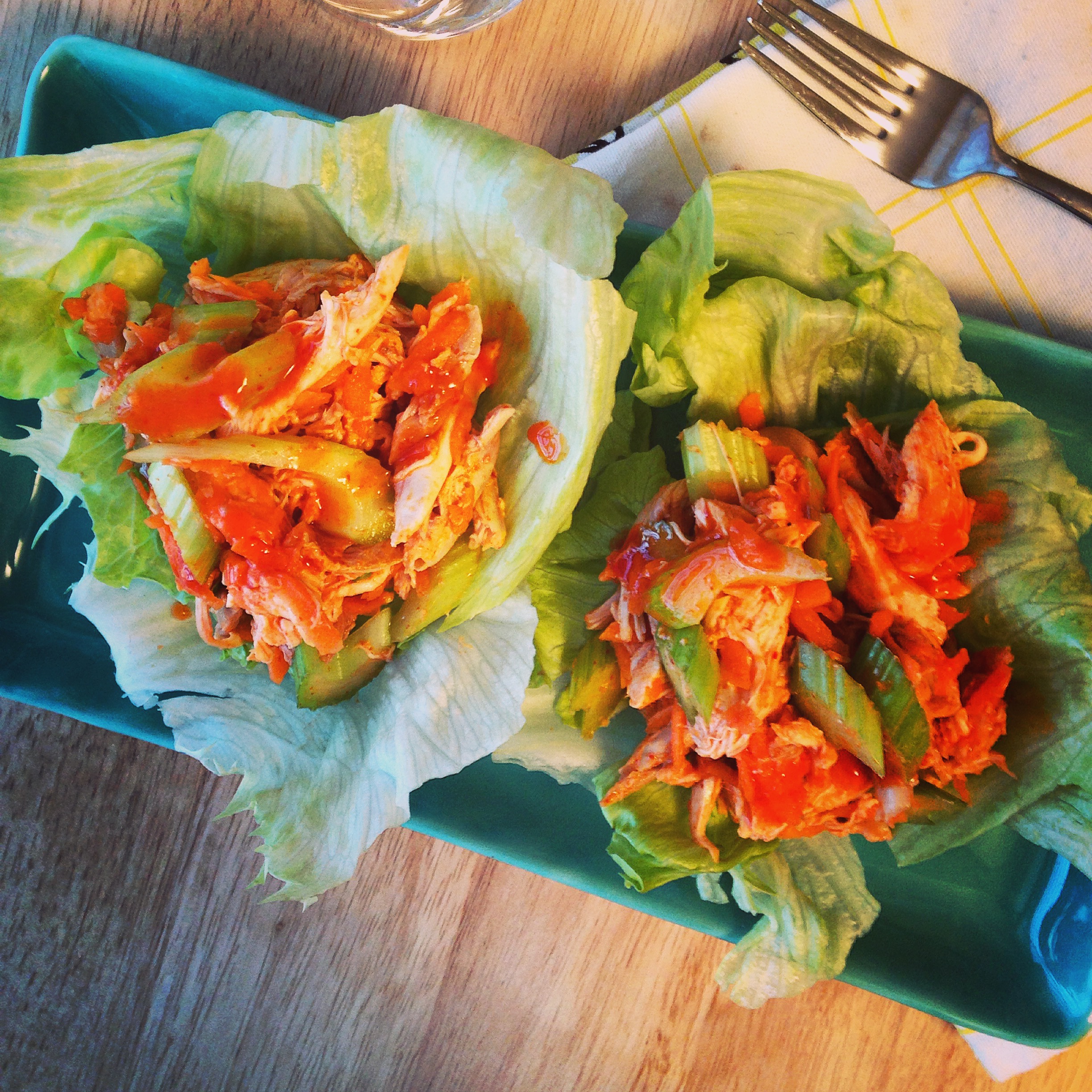 Ingredients
Meat from 1/2 rotisserie chicken
4 celery stalks, sliced on a bias
3 medium carrots, grated
1/4 cup hot sauce, plus extra for serving
4 large 'iceburg' lettuce leaves, rinsed
Blue cheese (optional)
Ranch dressing (optional)
Instructions
Using 2 forks or your hands, pull the meat from the rotisserie chicken & set aside.
In a large bowl, add the celery, carrots, shredded chicken & hot sauce. Using a spoon, mix to combine.
Fill each lettuce leaf with a generous helping of buffalo chicken salad. If adding blue cheese or ranch dressing, crumble/drizzle atop each lettuce wrap. Drizzle additional hot sauce atop each wrap, if desired.
Notes
Store leftover buffalo chicken in it's own container, separate from the lettuce leaves.
In an air-tight container in the refrigerator, the chicken salad will last up to 1 week.
Lana del Crave https://lanadelcrave.com/