December 20, 2014
Mom's Snowflake Cookies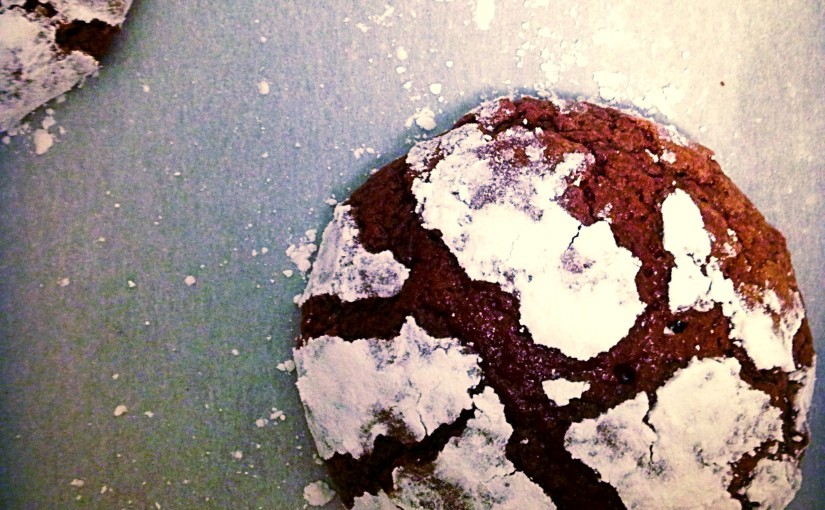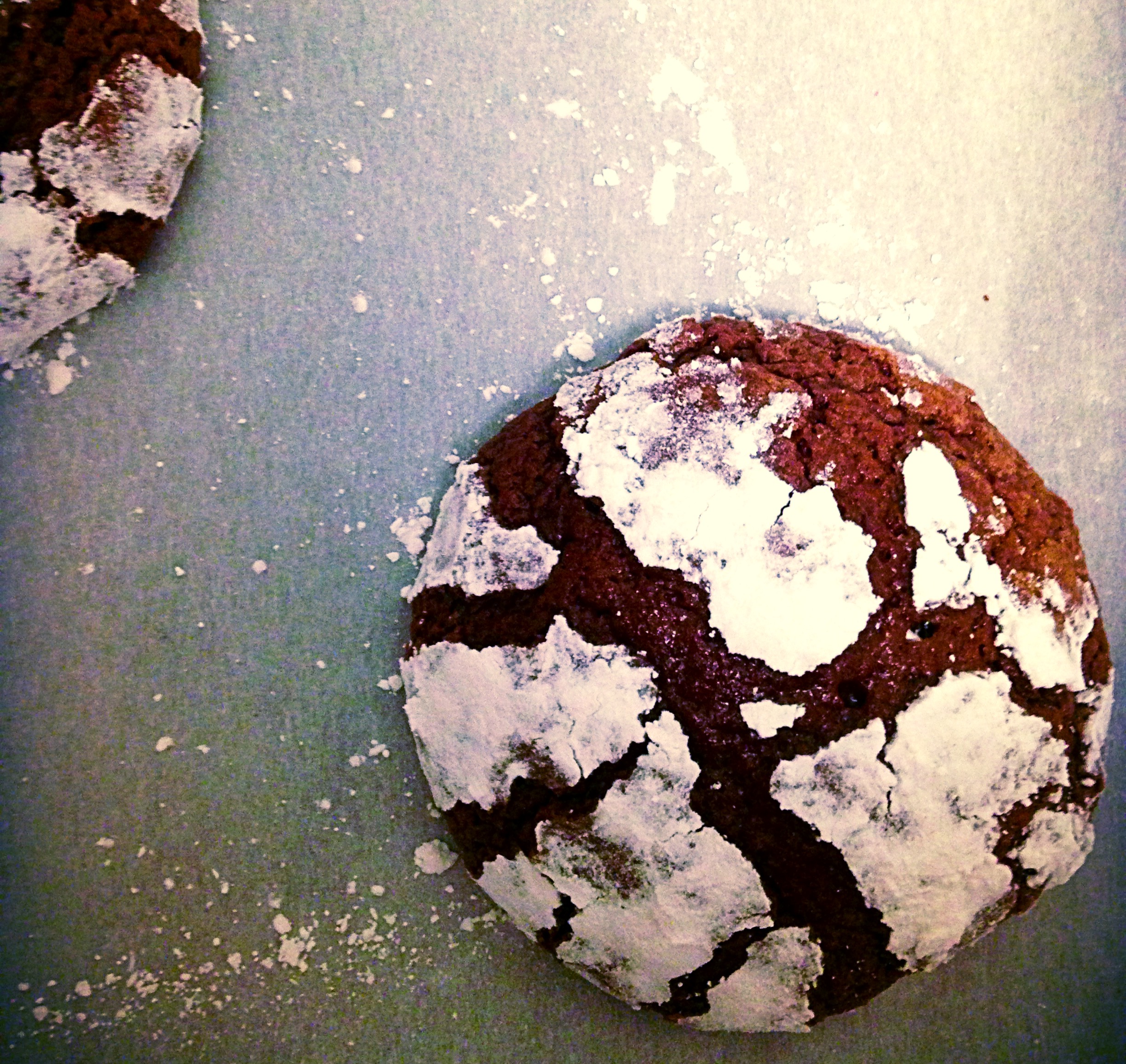 No two snowflakes look the same and neither do these cookies! This recipe has always been a crowd-pleaser, since my family and I would bake cookies to give as holiday gifts. Soft chocolate dough rolled in sweet confectioners sugar before baking is what gives these cookies their snowflake design.
The Tips
Keep the dough cold. This recipe is super easy to follow but the dough must be refrigerated for 1-2 hours. Make sure you aren't baking these at the last minute, unless the 'last minute' means about 3 hours prior to eating them (just to be safe).
Double the recipe if you plan to share. These will go quickly; I ate 2 myself, before they even had a chance to cool. You don't need to make this recipe in 2 batches, you can simply double each ingredient while following the recipe.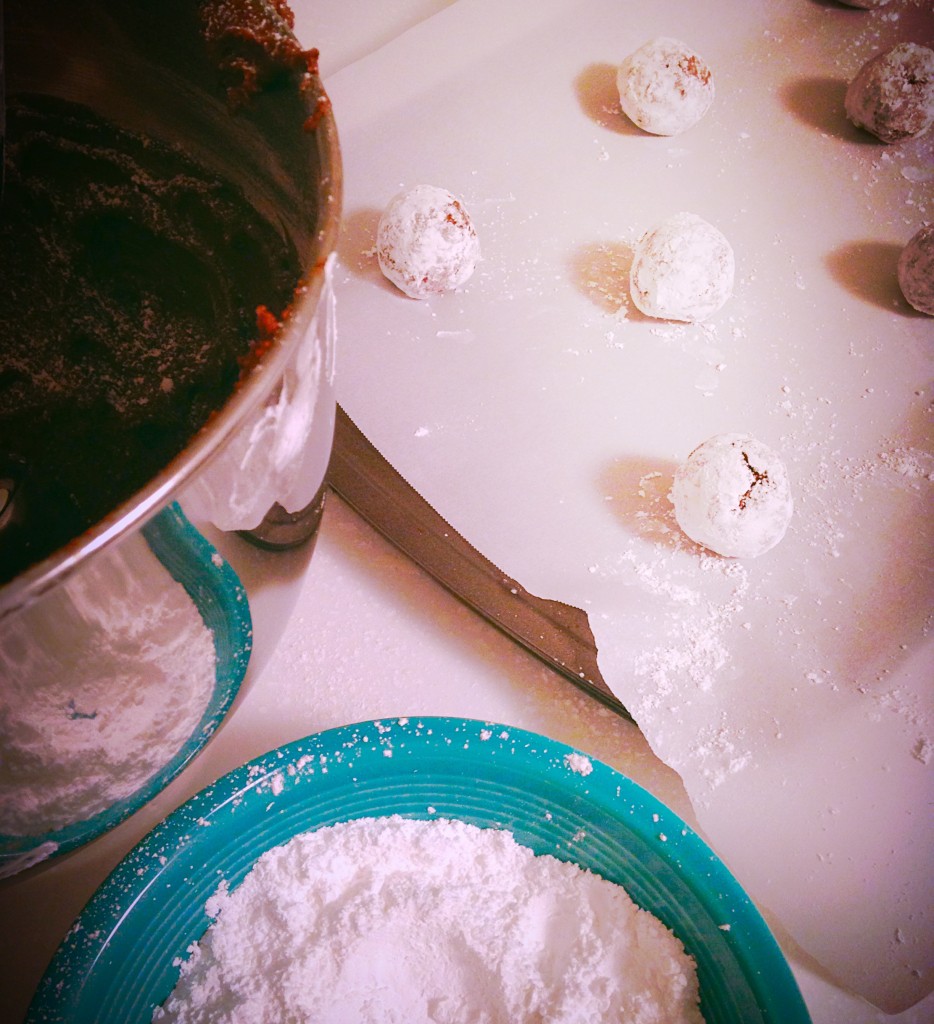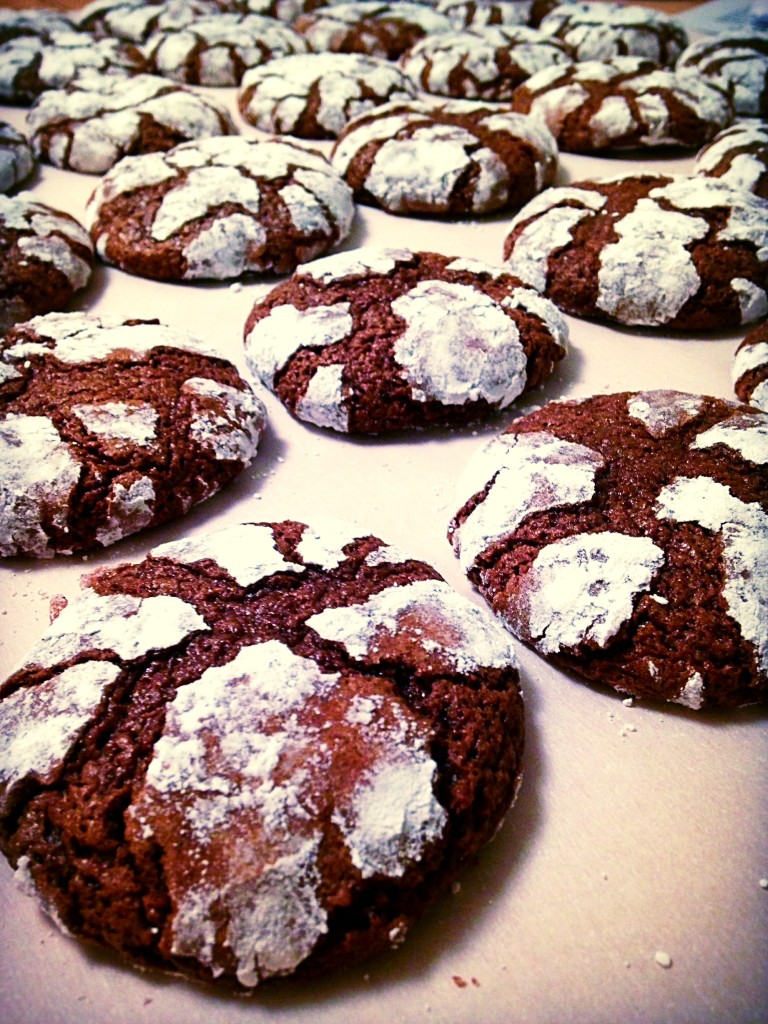 The Recipe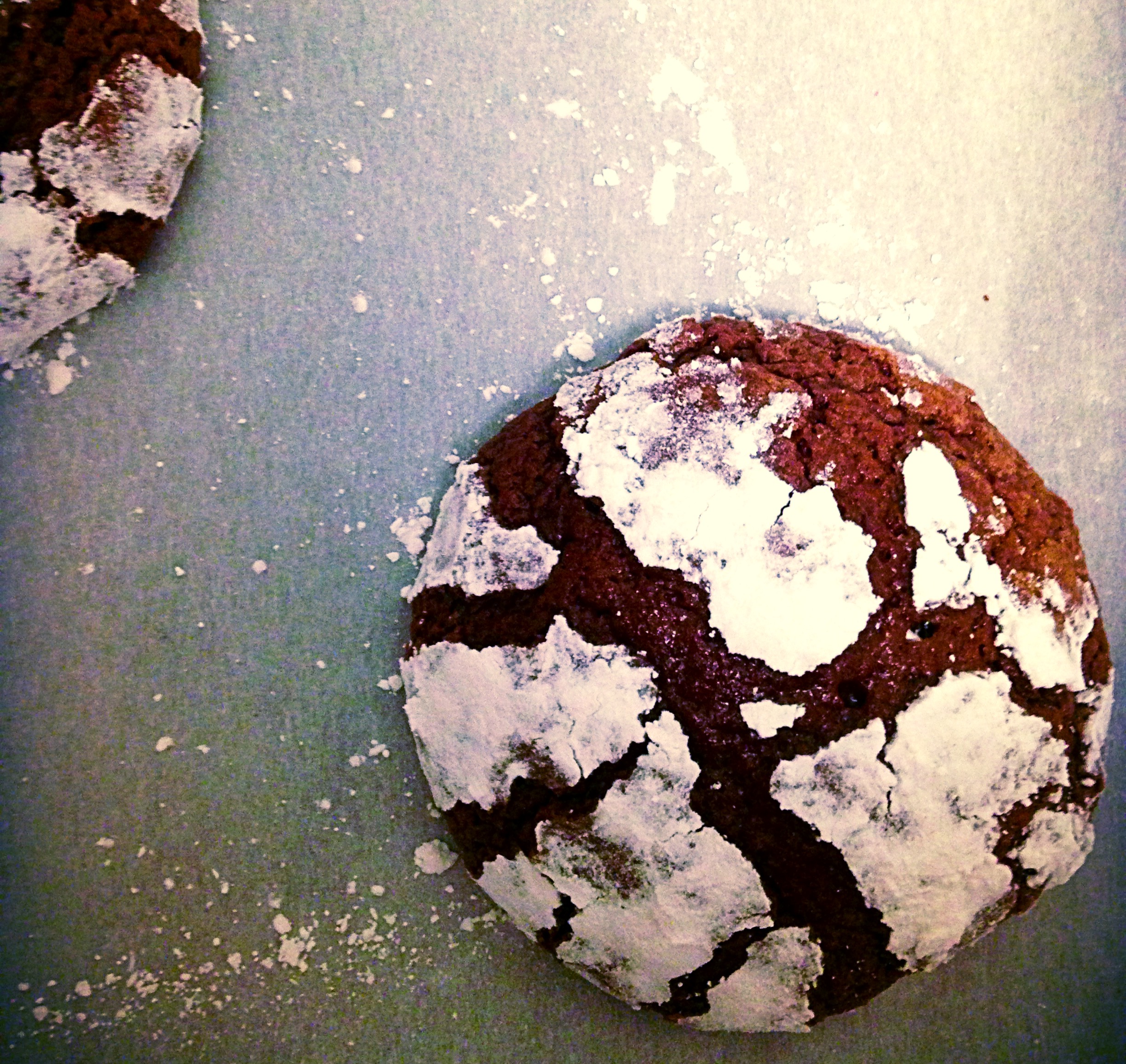 Mom's Snowflake Cookies
2015-01-30 09:41:13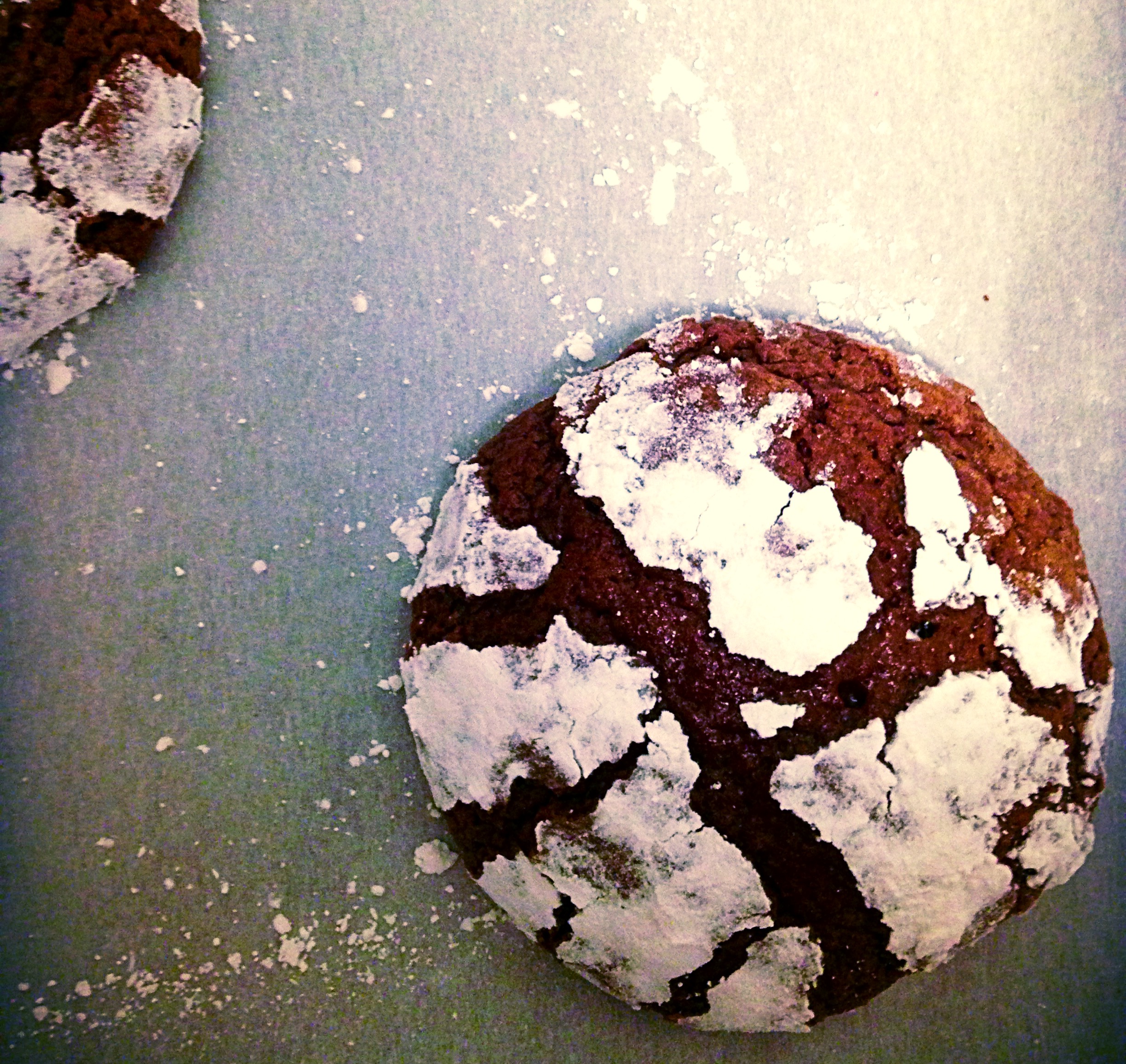 4 oz Baker's Unsweetened Chocolate
2 cups flour
2 teaspoons baking powder
1/2 teaspoon salt
1/2 cup vegetable oil
2 cups white granulated sugar
4 eggs
2 teaspoons vanilla
1 cup confectioners sugar
Melt the chocolate either in the microwave or using a double boiler. Note: If you use the microwave, heat the chocolate for 30 seconds, remove then stir. Repeat this step until the chocolate is completely melted.
While the chocolate is melting, combine flour, baking powder and salt in a medium bowl. Set aside.
In a large bowl or stand mixer, combine the vegetable oil, eggs, granulated sugar and vanilla. With the mixer on medium-low, to avoid scrambling the cold eggs, add the hot melted chocolate. Slowly incorporate the dry ingredients until just combined. Cover with plastic wrap and refrigerate for 1-2 hours.
Preheat the oven to 350 degrees. Line two baking sheets with parchment paper. Pour 1 cup of confectioners sugar into a bowl.
Using a cookie scoop, scoop the dough into your hand then roll into a perfect ball. One at a time, add the dough balls to the confectioners sugar then place onto the cookie sheet, about 2 inches apart. Repeat until the cookie sheets are full.
Bake 10-12 minutes. Remove and let cool completely before serving or storing.
If you can't find 'Baker's', use your favorite unsweetened chocolate brand!
Adapted from Mom
Adapted from Mom
Lana del Crave https://lanadelcrave.com/