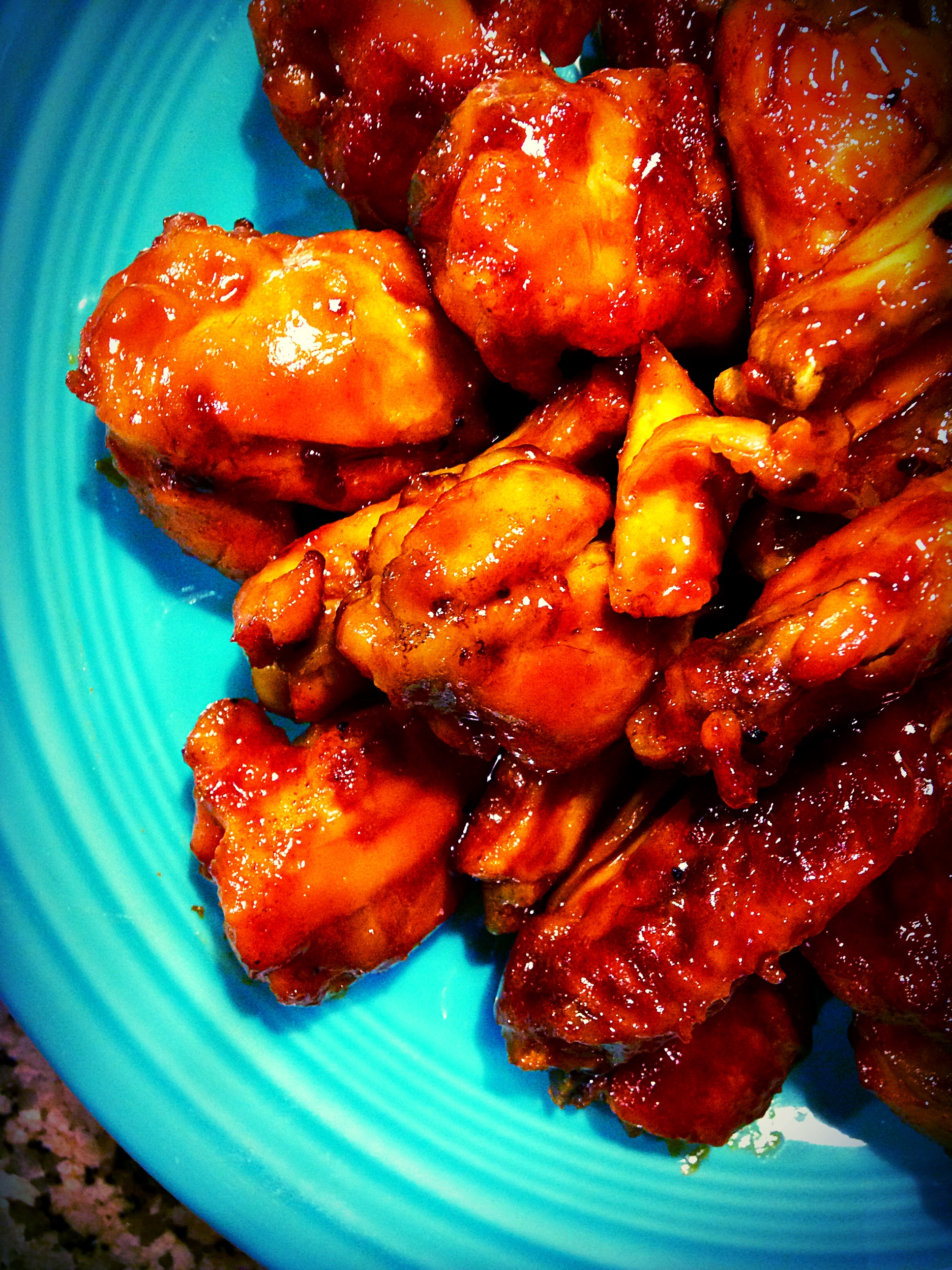 Chicken wings are messy but totally worth it for the right recipe. One day while watching Cooking Channel I saw a short video of 'Crazy Legs Conti', a professional eater, address the best ways to eat chicken wings. Here's the link – my favorite is 'the meat umbrella'. I found myself craving to attempt this technique, then I found myself craving wings. Naturally, I turned to Pinterest.
A relaxing Sunday came around and I decided this was the perfect opportunity for wings. While I love buffalo sauce, I wanted something new and more complex. This recipe provides a sweet, yet slightly spicy wing that's super easy to make. Just remember to get a damp paper towel BEFORE digging in. You'll thank me once your fingers are covered in this sticky sauce!
The Tips
Spray the baking sheet. Before you start this recipe, line a baking sheet with tin foil then spray with oil of your choice. My first time making this recipe I skipped this step, assuming there would be enough fat from the wings for them to easily come off the pan. I was so, SO wrong.
Dry the wings. If you're looking for crispy wings, which you absolutely are, use a paper towel to dab them dry before placing on the prepared baking sheet. Touching raw poultry is not my favorite task in the kitchen, but removing excess moisture will allow for perfectly crispy skin.
Don't waste the extra sauce. After dipping the wings into your honey BBQ sauce, you'll have some leftover. I transfer the leftover sauce to a small saucepan and simmer for a few minutes until it thickens and reduces. It's great to serve on the side in addition to ranch or other dips you prefer.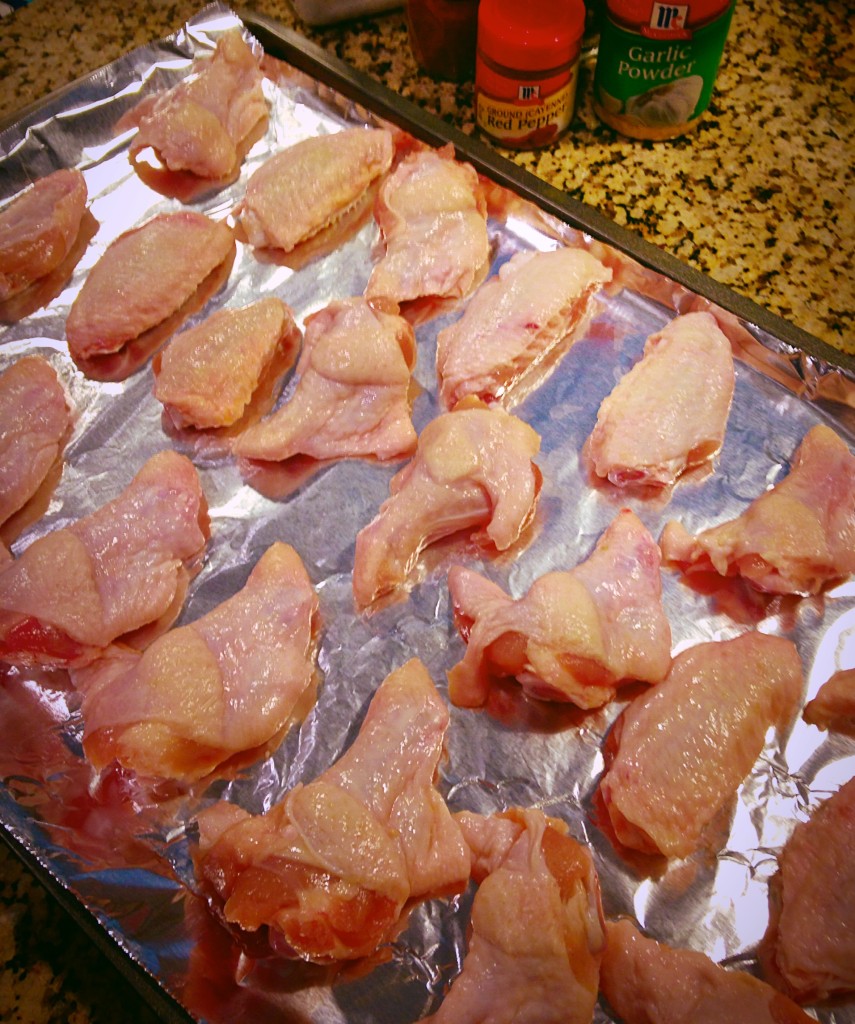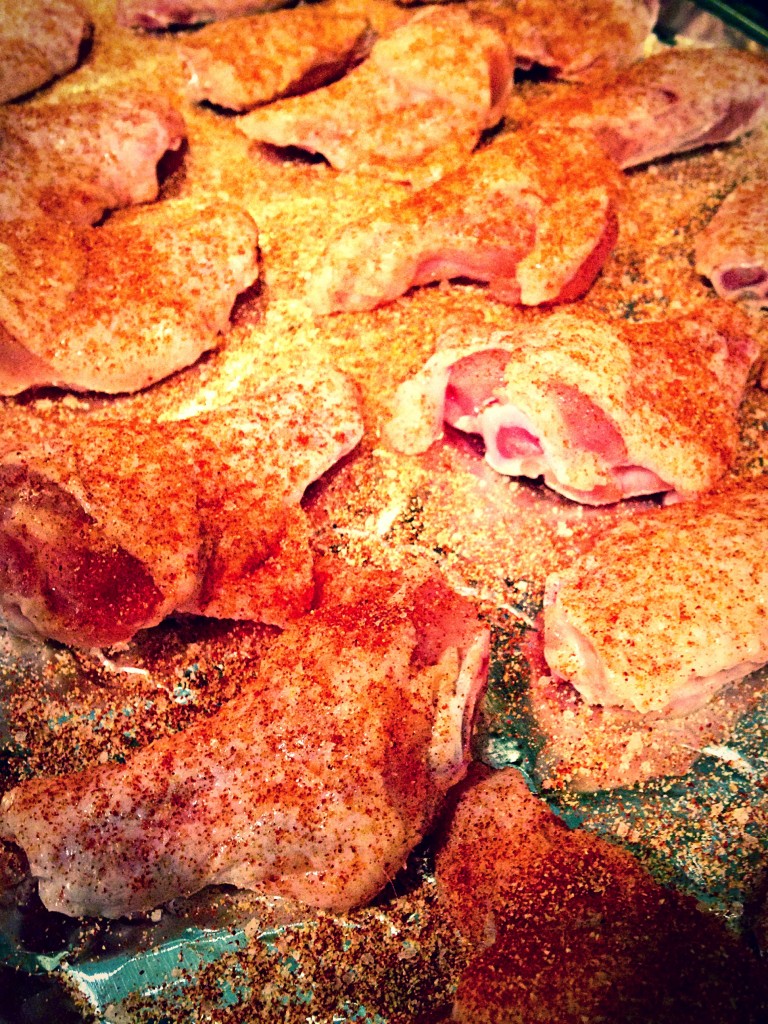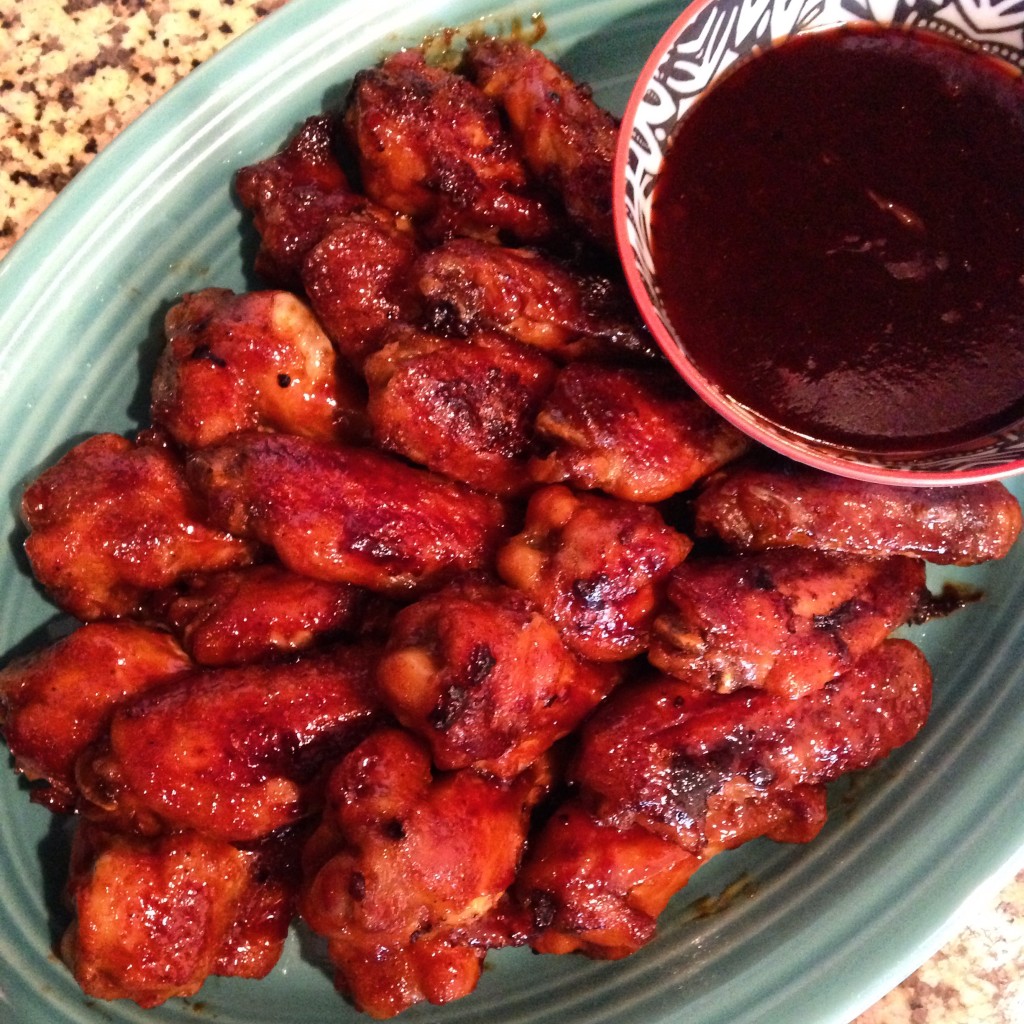 The Recipe
Honey BBQ Wings
2015-01-29 14:41:51
Ingredients
2lbs chicken wings
1 teaspoon salt
1 teaspoon garlic powder
1/2 teaspoon paprika
1/4 teaspoon cayenne pepper
For the Sauce
1 cup BBQ sauce of your choice
1/2 cup honey
2 tablespoons ketchup
1 tablespoon hot sauce (I love Fred's!)
1/2 teaspoon garlic powder
Instructions
Preheat the oven to 375 degrees. Line a baking sheet with tin foil and spray with oil of your choice.
Dry the wings before seasoning by dabbing each with a paper towel. After you've dried each wing, place them on the prepared baking sheet. Set aside.
Make the seasoning in a small bowl by combining the salt, 1 teaspoon garlic powder, paprika and cayenne. Sprinkle the mixture atop the chicken until each wing is covered.
Place the wings into the oven and bake for 50 minutes, turning once half-way through.
While the wings are baking, make the sauce in a medium bowl by combining the BBQ sauce, honey, ketchup, hot sauce, and 1/2 teaspoon garlic powder.
Once the wings are done baking, dip each one into the sauce (I use my hands) and place back onto the sheet. Return to the oven and bake for 10 minutes or until the sauce is bubbling.
Remove and serve with dipping sauces and damp paper towels!
Notes
For extra dipping sauce: After you've dipped each wing into the sauce, pour the remainder into a small saucepan and heat on medium. Heat the sauce until it bubbles and reduces by about half. You'll get a thick, sweet dipping sauce to serve alongside ranch or other dips of your choice.
Adapted from Hip2Save
Lana del Crave https://lanadelcrave.com/