November 26, 2014
Mom's Sweet Potato 'Pie'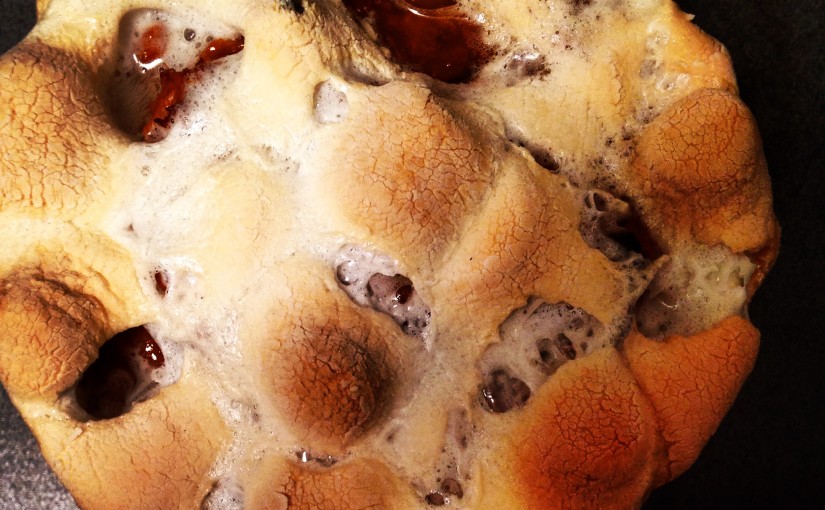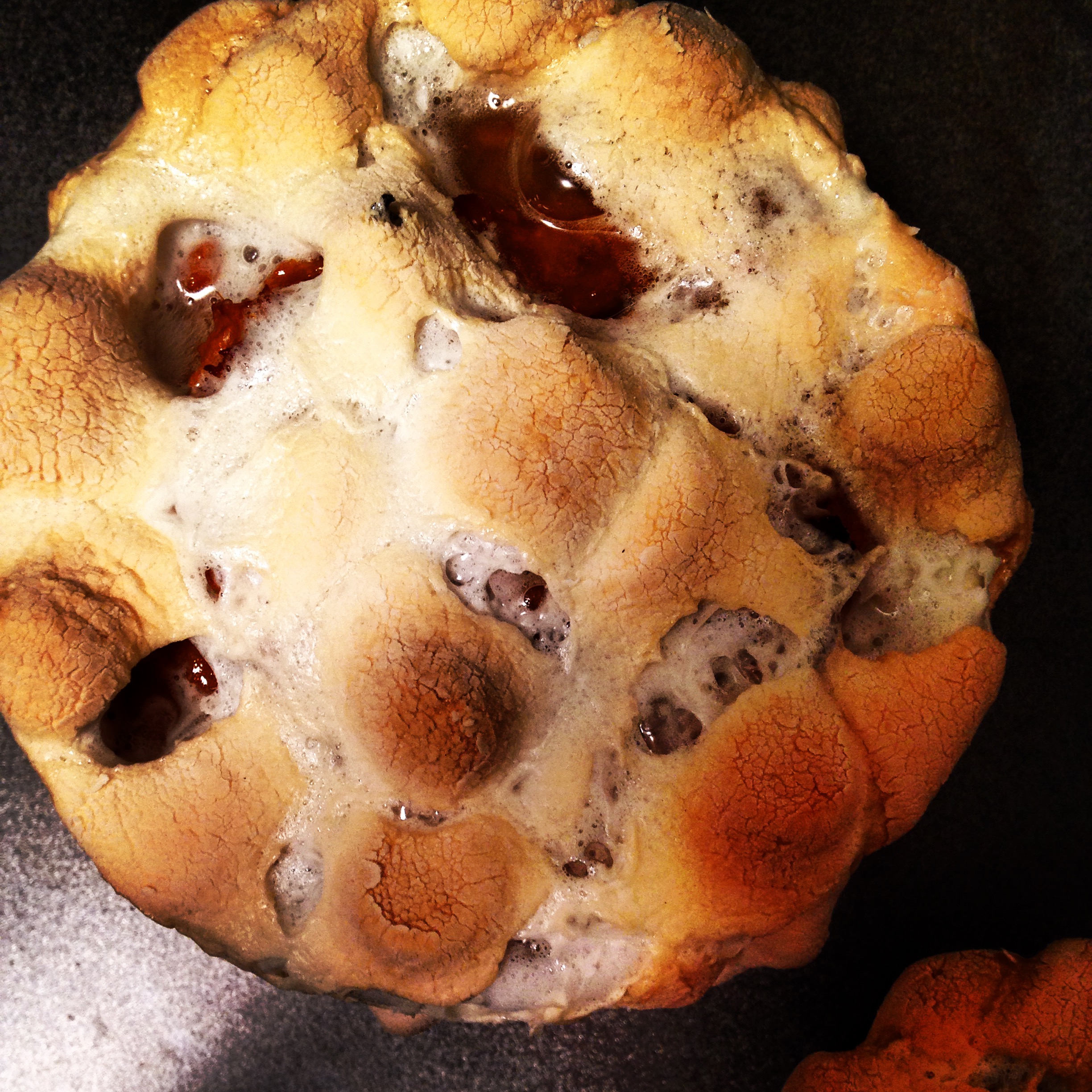 I firmly believe side dishes are the best part of Thanksgiving dinner. Aside from the person cooking or carving the turkey, no one remembers whether or not the bird was brined, dry rubbed, baked, or fried. We remember the side dishes and most times, the dessert. My favorite side dish is my mom's sweet potato 'pie'. While it's more a casserole, the flavors are sweet like a dessert – hence 'pie'.

Mom's recipe is super easy and so delicious but I wanted to elevate the flavors a bit. In my version of this classic dish, I've added orange zest to give it a subtle citrus note and toasted pecans for a nutty, crunchy texture.
The Tips
Keep an eye on the nuts. To pump up the flavor, I added toasted pecans for a crunchy texture and a nuttier, complex flavor. Roasting nuts can be tricky as they go from almost done to burnt in less than a minute. To avoid a stinky/burnt nut, I toast them in a pan on the stove top. This allows me to keep an eye on them and smell when they become fragrant. That's how you know they're ready to be removed from the heat and chopped.
Roast fresh yams. Growing up, mom rinsed the syrup off of Bruce's canned yams (1 can). You're more than welcome to do the same, but I find roasting fresh yams tastier and better for you than canned preservatives. Please for your oven's sake, poke holes into the potatoes before roasting! Steam needs to escape from the potatoes, or they'll explode.
Make ahead. This recipe is a perfect side dish to make in advance. Bake the sweet potato mixture about 2 days before Thanksgiving, then add your marshmallow topping 20 minutes before serving. This will give you more time to make more food, which is always a good thing!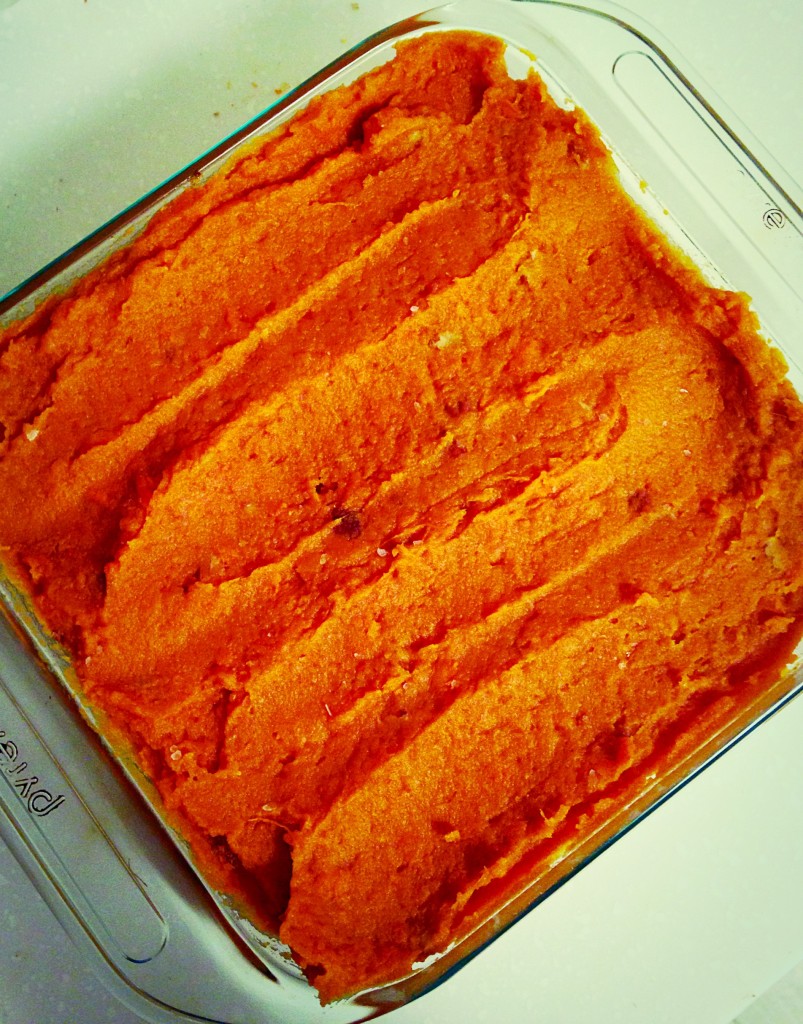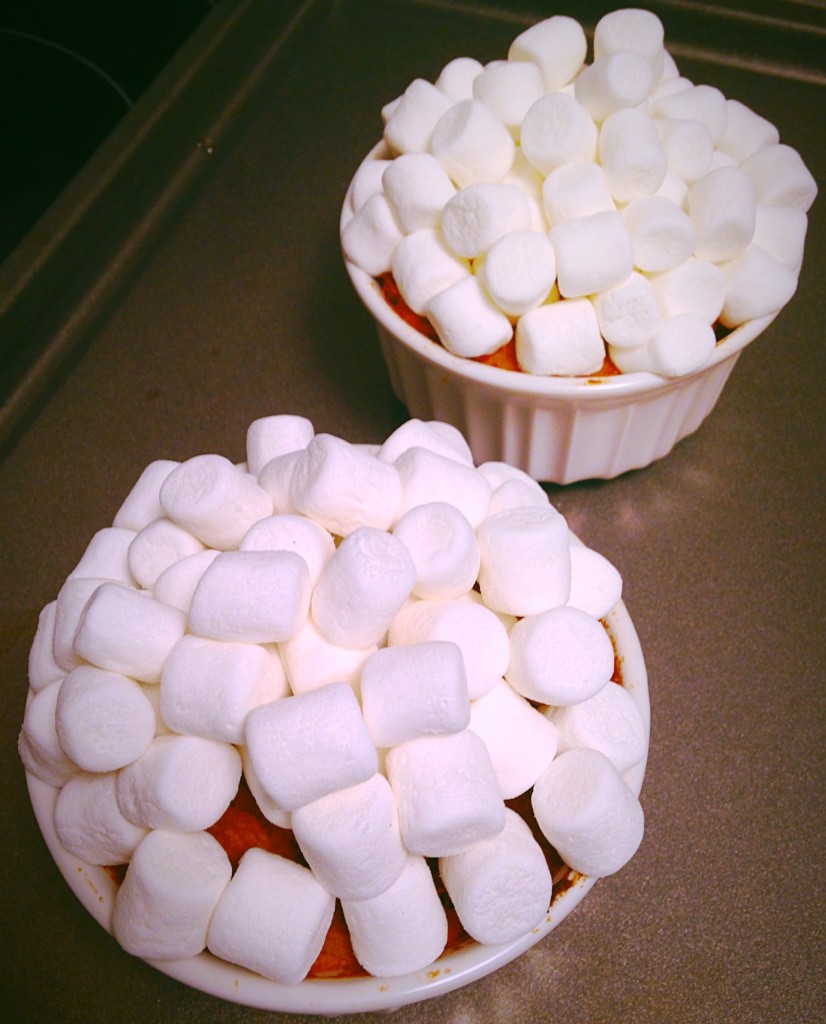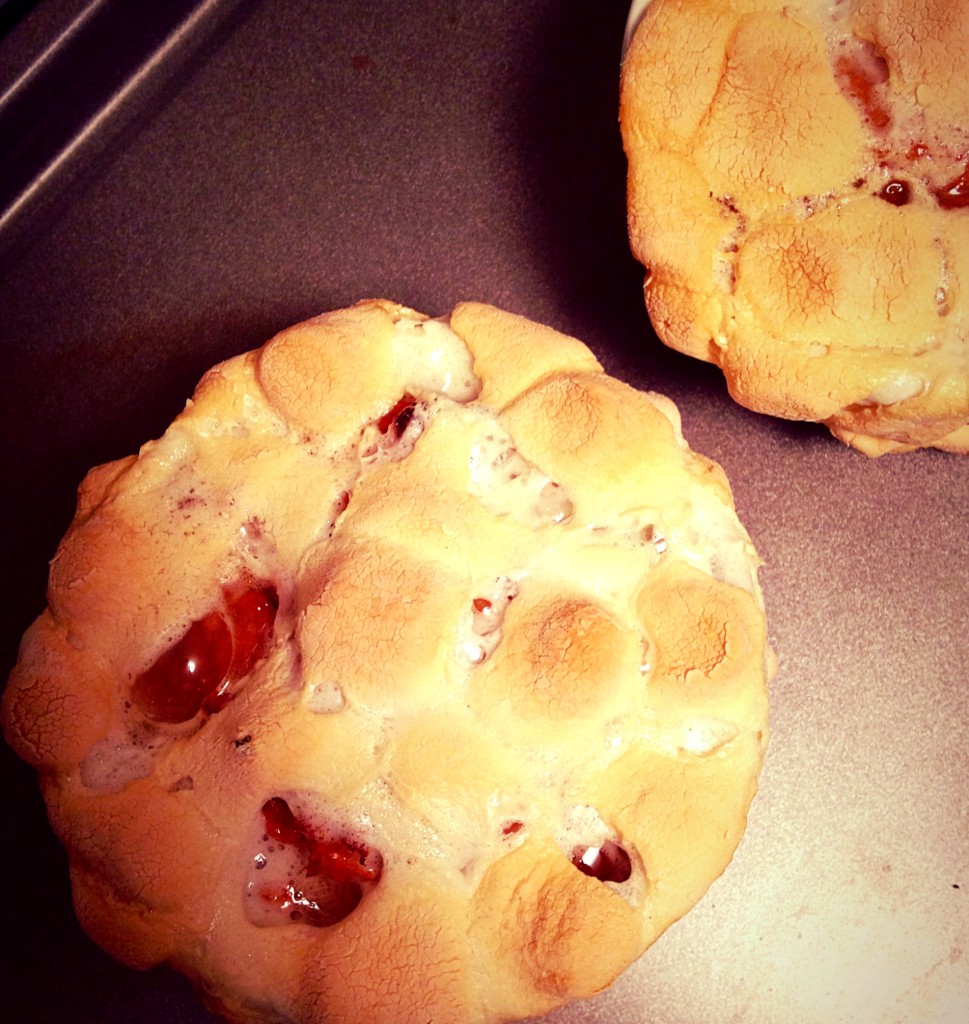 The Recipe
Sweet Potato 'Pie'
2015-01-29 14:48:05
4 large fresh yams
2 extra large eggs
3/4 cup brown sugar
1/2 cup or 1 stick of unsalted butter, softened
3/4 cup pecans, toasted and chopped
1 tablespoon orange zest
2 teaspoons honey
1 teaspoon vanilla extract
1/4 teaspoon salt
Marshmallows to taste
Preheat the oven to 400 degrees.
Using a fork, poke plenty of holes into each potato. Place onto a baking sheet and into the oven for 45-75 minutes, depending on the size of the potatoes. You'll know they're done when they're completely fork-tender. (Stick a fork into the center of the largest potato and pick it up. If the potato slides off the fork, you're good to go!) Remove potatoes from the pan and cool completely.
Toast pecans in a small pan on the stove for 2 minutes, or until the nuts become fragrant. Keep an eye on them to ensure they don't burn! Remove, chop, then set aside.
Peel the yams and place into a large bowl. Add the eggs, brown sugar, butter, pecans, orange zest, honey, vanilla, and salt. Mix together until semi-smooth, using a potato masher.
Place the potato mixture into an 8 x 8 baking dish and cook uncovered for 45 minutes - 1 hour. You'll know it's done when the top of the casserole begins to brown.
After baking and just before serving, place marshmallows atop the casserole and bake for an additional 15 minutes, or until they melt and become slightly toasted.
Happy Thanksgiving, enjoy!
Adapted from Mom
Adapted from Mom
Lana del Crave https://lanadelcrave.com/