November 6, 2014
Thanks, Mom! Apple Crumble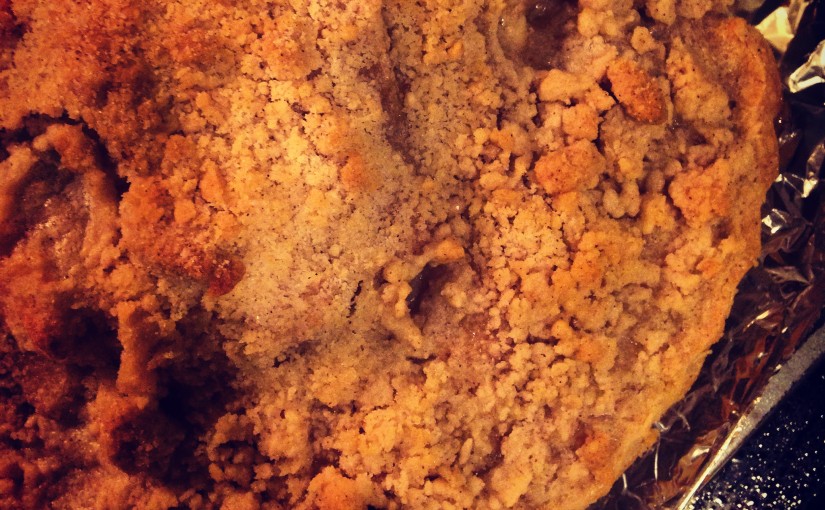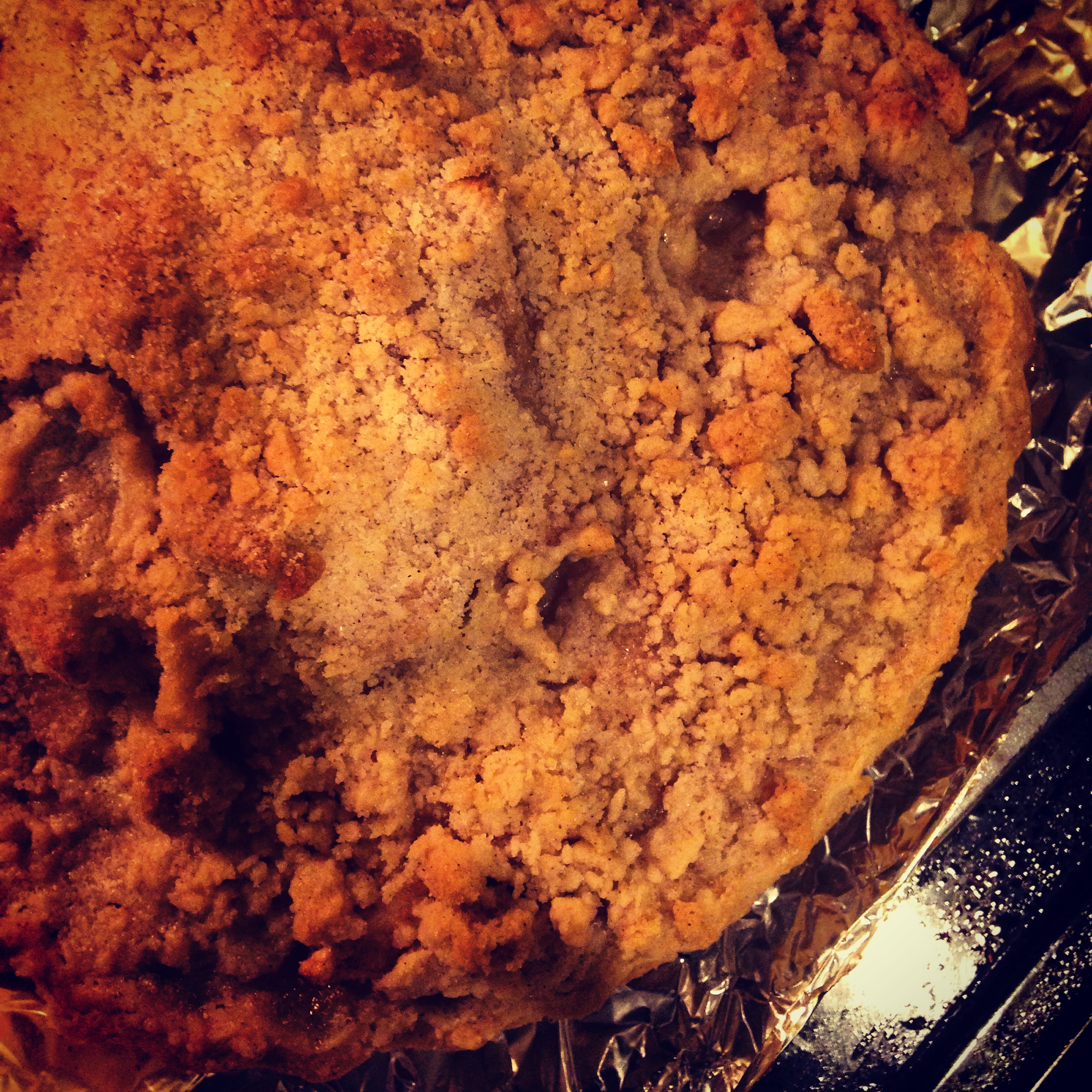 Ladies, we all LOVE to apple pick during the Fall season. Here's what to do after you've dragged your significant other with you to 'pick apples' – OR after you've dragged them to take a ton of photos and lug a bag of randomly selected apples home.
I've decided to share a recipe close to my heart for a couple of reasons. Firstly, it comes from my mama and secondly,
it's a Fall recipe! I don't think I need to explain myself but just in case: Moms are the best kind of people and Fall is the best kind of season. Got it? Great.
The whole reason I took an interest in cooking/baking is because of my mom. I don't remember a time where she wasn't known as the best cook/bake in our family. Her food is good. So good in fact, that once my dad brags about it to every restaurant they eat at, she's asked to bring her dishes in to share. Does anyone know any other person who would bring their home-cooked meals to a restaurant? I once watched the little Italian woman bring her version of guacamole to an authentic Mexican restaurant & I have to tell you, it was very well received. They even asked for her 'receta'.
The Tips
Don't stress over making a homemade crust! We all know frozen Pillsbury crust tastes great so let's leave it at that. If you want to make one from scratch, feel free! I haven't made one myself so I don't have any recommendations… YET.
Choose whichever combination of apples tickle your fancy. I enjoy apples on the crisp- and tart-side, so I go for Honeycrisp, Pink Lady, and Granny Smith apples.
For the crumble topping, make sure the butter is room temperature. Yes, sometimes cold butter is good for baking but only when you're looking for a light & flaky result. For example, I'm sure I'd use cold butter if I were to make the pie crust from scratch. For this recipe, we're going for a thicker, crunchier, 'crumbly-er' texture.
Serve with vanilla ice cream. You shouldn't have warm, gooey apple pie without cold, creamy vanilla ice cream. But hey, that's a personal choice.
The Recipe
Mom's Apple Crumble
2015-01-28 12:55:28
For the Filling -
Apples (5-7 Apples); Mom uses a combination of Macintosh, Macoun and Rome apples. Her pie is on the sweeter side. I like a more crisp/tart pie, so I use a combination of Honeycrisp, Pink Lady and Granny Smith apples.
1 tablespoon FRESH lemon juice
3/4 to 1 cup granulated sugar, depending upon the sweetness of the apples
2 tablespoon all-purpose flour
1 teaspoon ground cinnamon
1/4 teaspoon ground nutmeg
2 tablespoons butter
1 frozen Pillsbury pie crusts, or any other frozen brand or fresh recipe you prefer
For the Crumble -
3/4 cup all-purpose flour
3/4 cup granulated sugar
1 teaspoon ground cinnamon
6 tablespoons butter
Preheat the oven to 375 degrees F. If using a frozen pie crust, remove from the freezer.
Peel, core and thinly slice apples into a large mixing bowl then add the lemon juice.
In a separate bowl, sift together the sugar, flour, cinnamon and nutmeg. Make sure all ingredients are thoroughly incorporated. Carefully, using a spatula or wooden spoon, toss the sugar mixture with the apples. Try not to break the apple slices! When you've finished, each apple should be completely coated with the sugar mixture.
Pour the coated apple slices into the prepared pie crust, mounding slightly in the center. Cut the butter into small pieces and scatter atop the apples.
Make the Crumble- Thoroughly combine dry ingredients. Add the room-temperature butter to the dry ingredients, using your hands to form the 'crumble'. Do your best to squeeze the butter into the dry mixture, allowing buttery clumps of delicious goodness to form. Sprinkle the crumble atop the apple mixture.
Before baking, loosely cover the edges of the pie crust with aluminum foil. This will prevent the pie crust from burning before the apples get a chance to bake. Bake for 25 minutes. Remove from the oven, remove the tinfoil then return to the oven to bake for 20-25 minutes or until the pie is bubbly and the crumble topping has turned a golden brown. Serve warm WITH vanilla ice cream.
For leftovers if you have any, store in the fridge then warm in microwave or stove before eating.
Adapted from Mom
Adapted from Mom
Lana del Crave https://lanadelcrave.com/