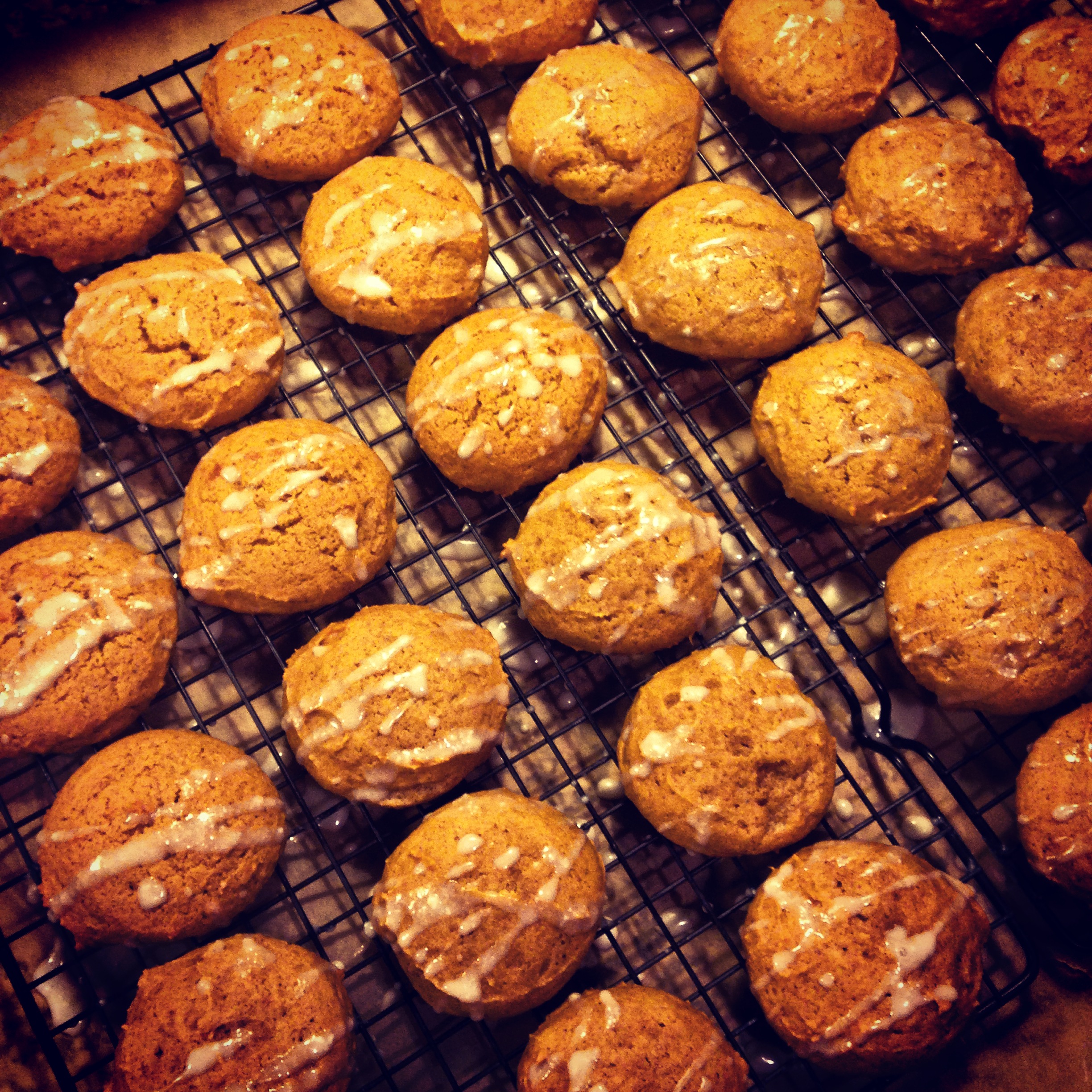 Finally, I've started a blog! I promised myself if I were to ever follow through with this, I'd keep the chatter to a minimum. I mean, do you really want to hear my thoughts on the Fall season and why I'm obsessed with pumpkins this time of year? I didn't think so. You want the actual recipe. The 'meat & potatoes', as they say.
For those of you who don't know me or my food-filled Instagram account, my name is Ilana and I promise this blog is nothing special. I'm just a girl who has grown in love with not only food, but cooking and baking. As often as one with a full-time career can, I use resources like family recipes, cookbooks, other blog posts found on Pinterest, and my imagination to re-create and/or personalize the food I'm craving. Similar to this post, I'll use this blog to share recipes, photos, and the reasons behind why I happen to be 'craving' what I'm making at any point in time.
Here goes…
I don't care how common it is, I crave pumpkin during the Fall season. Pumpkin spice coffee, pumpkin lasagna, pumpkin cookies, and my apartment is filled with pumpkin spice candles, but I digress. Let's revisit the most important part of that list… pumpkin cookies! I found this recipe a few years ago while I was still in college and living with my favorite little guinea pigs, who also happen to be my best friends. I think all of them, plus many others can confirm… these cookies are amazing. They're the first pumpkin-anything I make as soon as the first day of Fall comes around. Since I've found this recipe, it's how I celebrate the beginning of my favorite season each year it arrives. Woo, pumpkins!
The Tips
Whether you plan to make this cookie recipe or a different one, I HIGHLY recommend purchasing a cookie dough scoop with a ratchet mechanism to measure and release the dough. Once you splurge on one of these babies, there's no way you'll be happy using an average spoon to measure cookies. (Here is a set of 3 different sizes from Target).
WAIT for the cookies to cool before drizzling the glaze! Trust me, I know it's hard but it will be worth it. If you drizzle the glaze on the cookies before they dry, they'll soak it up & have an unappealing wet texture. Also, most importantly, they won't look as pretty. We eat with our eyes first!
The Recipe
Iced Pumpkin Cookies
2015-01-24 15:13:55
Ingredients
For the Cookies -
2 ½ cups all-purpose flour
1 teaspoon baking powder
1 teaspoon baking soda
2 teaspoons ground cinnamon
½ teaspoon ground nutmeg
½ teaspoon ground cloves
½ teaspoon salt
½ cup butter, softened
1 ½ cups granulated sugar
1 cup canned pumpkin puree
1 egg
1 teaspoon vanilla extract
For the Glaze –
2 cups powdered sugar
3 tablespoons milk
1 tablespoon melted butter
1 teaspoon vanilla extract
Instructions
Preheat oven to 350 degrees F. Line baking sheets with parchment paper and grease slightly. Set aside.
In a medium bowl, sift flour, baking powder, baking soda, cinnamon, nutmeg, ground cloves, and salt. Set aside.
In a large bowl, using a hand or stand mixer, combine butter and sugar until creamy. Beat in pumpkin, egg, and vanilla until smooth. Mix in the dry ingredients. Scoop a heaping tablespoon of cookie batter on to the prepped baking sheets, leaving enough room for the cookies to spread a bit. Repeat with remaining batter.
Bake 12-15 minutes, or until the cookies feel slightly firm to the touch. Cool completely!
For the Glaze - Using a fork, combine confectioners sugar, milk, melted butter, and vanilla. Add milk as needed to achieve perfect drizzling consistency.
Drizzle cooled cookies with the glaze using a fork or dip them to cover the tops completely.
Notes
Store these in an airtight container but they won't last long!
Adapted from All Recipes
Lana del Crave https://lanadelcrave.com/