November 10, 2014
Classic Italian Meatballs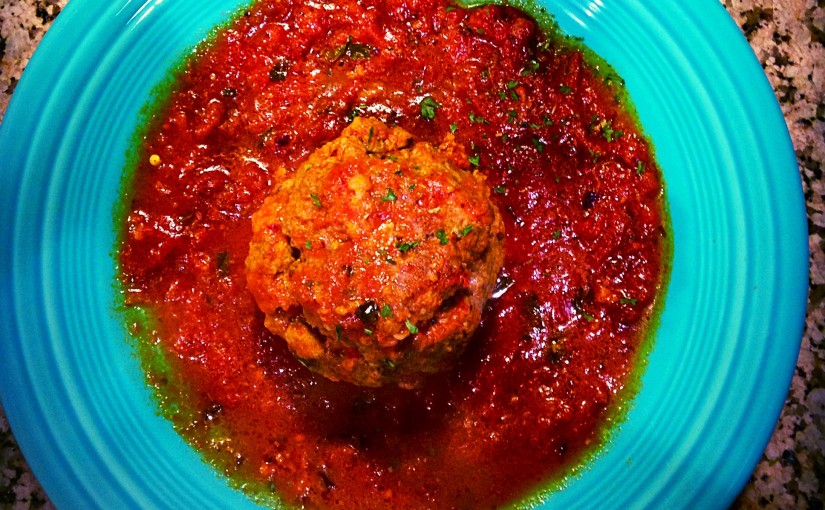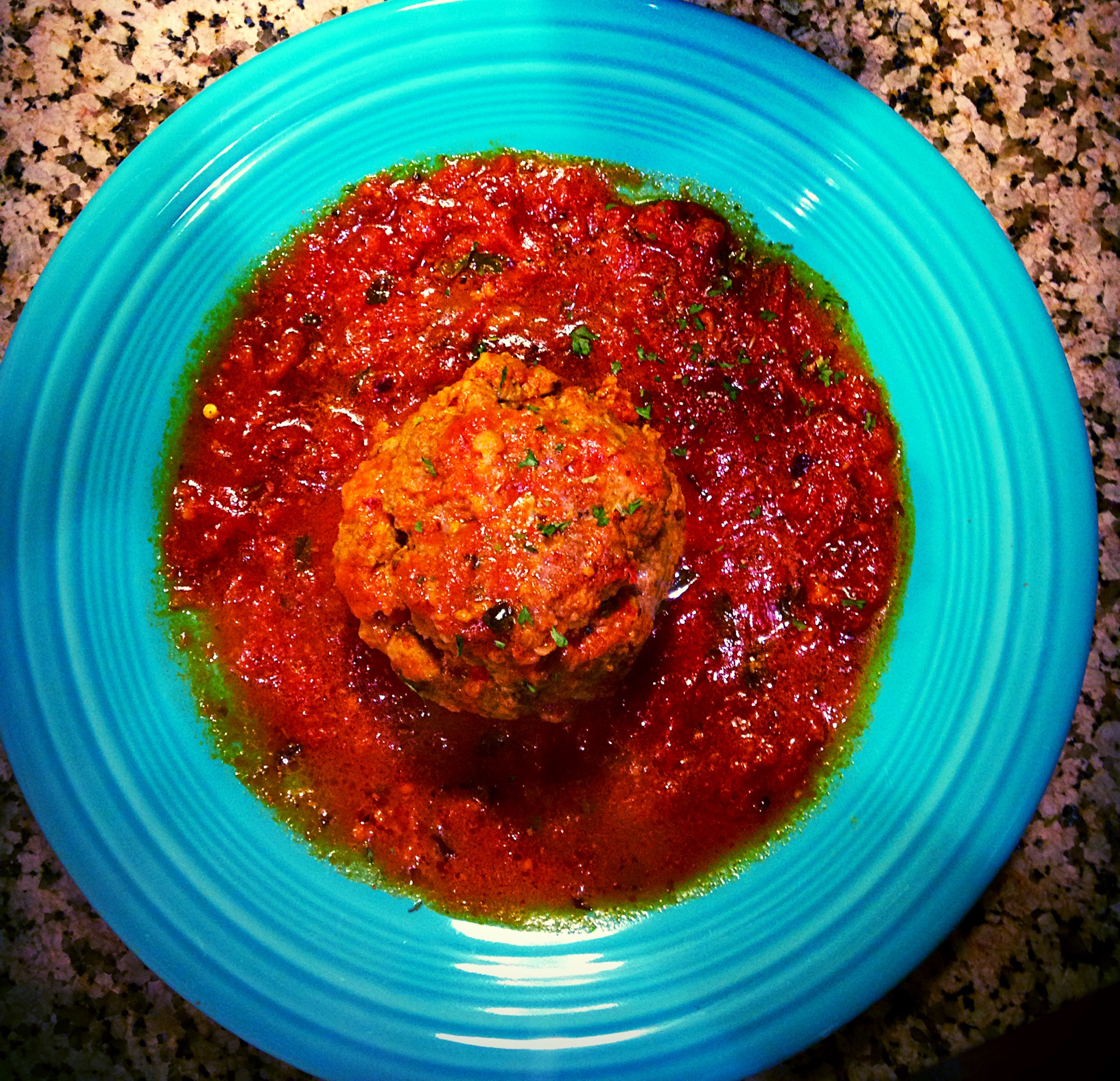 A great meatball recipe is a staple for most Italian cooks. Luckily for me, I'm half Italian. Luckily for you, I have the perfect recipe to share.
During early Fall, my best friends migrated to Connecticut to visit me for the weekend. I wanted to make a large dinner; something comforting for after their commute. To me and to them, comfort food is any type of Italian feast. I decided
on eggplant rollatini, Caesar salad with a homemade dressing, and of course… meatballs! I put my own spin on my mama's already amazing recipe and they came out perfectly. A warm meal with a large glass of red wine is the perfect way to settle in before a weekend of partying!
The Tips
Let the meat come to room temperature. This recipe is hands-on. Save yourself the discomfort of cold fingers by letting the meat come to room temperature before digging in.
Don't over-touch the meatballs! To achieve that perfect melt-in-your-mouth consistency, it's important to handle the meatball 'batter' as little as possible. Aside from the actual meat, there are other ingredients that go into this recipe. Mix those additional ingredients together before adding to the meat. This will give you a head-start and help prevent a potentially tough meatball.
Keep your meatballs moist. You probably wouldn't have guessed that soggy white bread is an ingredient in my meatball recipe. Yes, the thought of soggy white bread is repulsive, but I promise it will make a world of difference. Take three slices of white bread and break them into small pieces, about the size of a penny. Soak the slices in either water or milk while you finish the rest of your prep work, then squeeze out any remaining liquid before adding to your meat mixture. It gives each meatball an amazing texture by keeping the batter soft and moist.
Splurge on 'really good' tomato sauce. Those of you who watch Barefoot Contessa on Food Network hear Ina Garten advising us to use 'really good' ingredients. I find this hilarious… why would I use really bad ingredients? It turns out, she has a point. A huge step in the cooking process for this dish is simmering the meatballs in tomato sauce. Making the sauce from scratch sounds delicious but time consuming. It's worth it to me to buy 'really good' tomato sauce to finish off the cooking process for these meatballs – All natural Rao's Marinara sauce is my absolute favorite and you can pick it up at most grocery stores. NOTE: This product goes on sale often. Wait for it to do so then buy a few bottles to keep on hand!
While splurging on tomato sauce, grab some 'really good' Parmesan. One of my favorite, reasonably priced cheeses is BelGioioso Parmesan. It's available at Stop n' Shop or most other grocery stores. I've found going through the effort to hand-grate your own Parmesan cheese makes the meatballs taste better.
The Recipe
Classic Italian Meatballs
2015-01-28 13:07:46
2 jars of marinara sauce; I use Rao's Marinara
2 lbs ground beef (80% lean, 20% fat)
1 lb ground pork
3 slices of white bread, broken into small pieces
1/2 cup seasoned bread crumbs
1/2 cup grated Parmesan cheese, hand- or pre-grated
1 extra large egg
1 tablespoon dried parsley
1 teaspoon garlic powder
1/4 teaspoon red chili flake; this can be adjusted, depending on your tolerance for spice.
Salt & Pepper to taste
Preheat your oven to 350 degrees F. Fill a baking dish with water (about 1/4 inch up the side of the dish) and set aside.
Add the small pieces of white bread to a bowl with either water or milk - enough to soak the bread. Set aside.
Prepare the additional ingredients. In a medium bowl, combine breadcrumbs, Parmesan cheese, parsley, garlic powder, red chili flake, salt and pepper. Add the egg.
Drain the water/milk from the white bread & gently squeeze the remaining liquid out. Set aside.
In a large bowl add the beef and pork. Use your hands to squeeze and fold both types of meat into one another until barely combined. Add pre-mixed ingredients and soggy white bread into the meat mixture. Over-mixing will create unappealingly tough meatballs, so squeeze and fold the batter until just combined.
Using an ice cream scoop or your hands, shape the batter into large baseball-sized balls and place into the prepared baking dish. Continue this step until you've used all the batter.
Fill a large pot with the 2 jars of marinara sauce and 1 cup of water. Warm on medium-low heat while the meatballs bake in the oven.
Place the baking dish of meatballs into the preheated oven for 10 minutes. After 10 minutes, remove the meatballs from the oven and carefully flip them to the other side. Return the dish to bake for an additional 10 minutes.
After baking, transfer the partially cooked meatballs to the pot of marinara until cooked through.
This should take about 20-40 minutes depending on the size of your meatballs. You'll know they're ready to eat once you cut into one and the center is just barely pink. Plate & enjoy!
Adapted from Mom
Adapted from Mom
Lana del Crave https://lanadelcrave.com/