February 14, 2019
Beet Red Velvet Cupcakes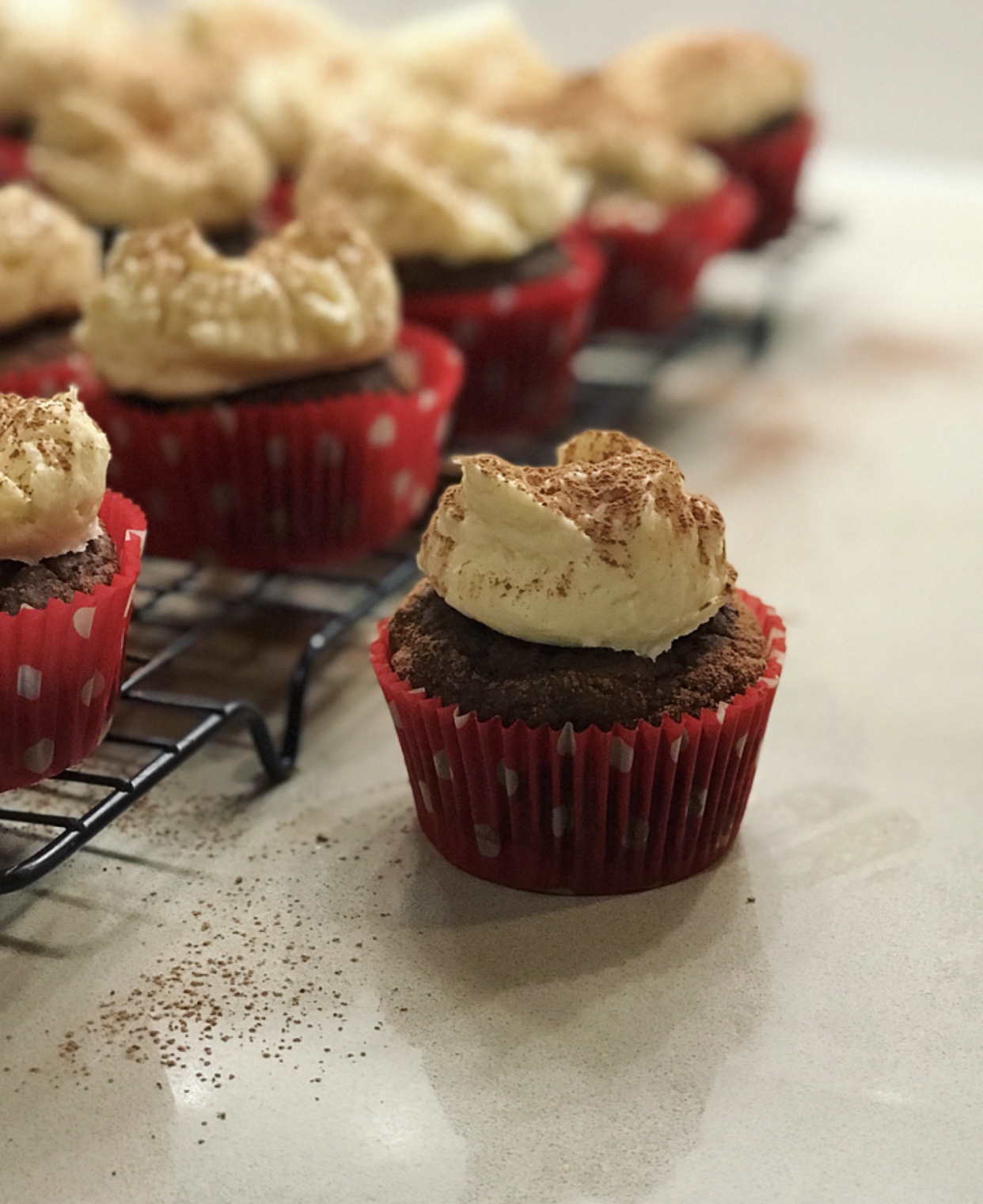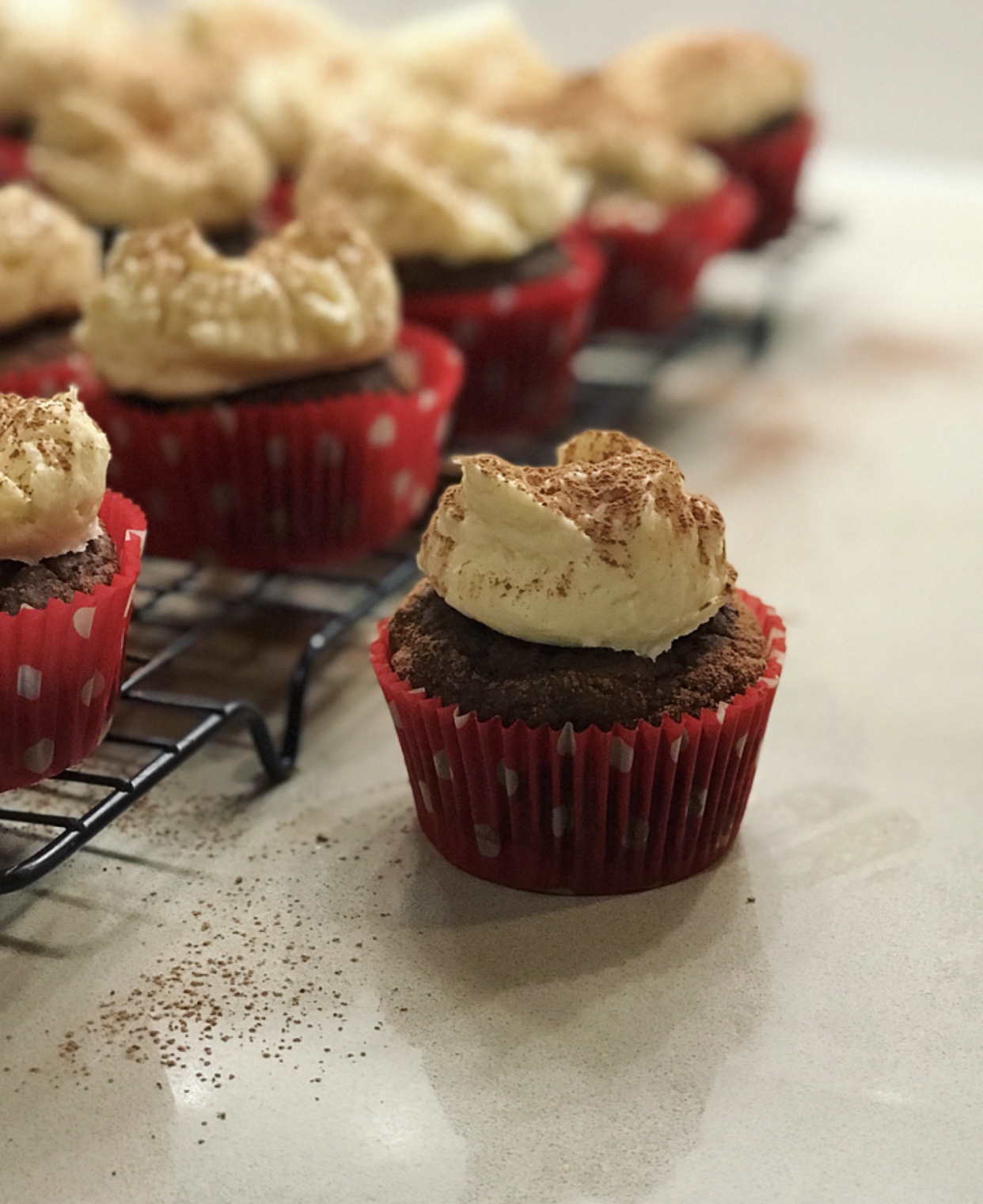 Yes, you read that correctly; BEET red velvet cupcakes and yes, they are delicious. Beets have been the one food I've had a hard time enjoying. I've taken the occasional bite when paired with goat cheese, but even that has been struggle. What better way to get over my hatred for these extremely nutritious veg than to turn it into a baked good?
Those of you who follow me on Instagram know that I've recently started getting a weekly delivery of from a company called Misfits Market. This company is one of my favorites because they deliver mostly organic fruits & veggies at half the price you'd normally pay at the store. They're on a mission to reduce food waste by rescuing the 'ugly' misfit produce that's often turned away by grocery stores, and delivering them to us. Oh and the best part, their packaging is completely eco-friendly – you simply rinse it under warm water and watch it melt away. If you live PA, NY, NJ, CT, or DE and you're interested in getting cheap, delicious produce delivered to your home while also saving the planet, the link I've included will get you 25% off of your first box!
The point of my Misfits Market rant, is they happened to deliver an abundance of beets in my first box. I was a bit perplexed because, like I've said, I've always hated beets. I did some research and read that a bunch of other beet haters were adding them to brownies, cookies and cupcakes. I was immediately on-board, found a recipe I liked and did my best to keep it as healthy as possible.
The result was a guilt-free, delicious red velvet cupcake packed with a ton of nutrients… and just in time for Valentine's Day!
The Tips:
Listen to your beets. The initial recipe I worked off of asked me to roast my beets for 30 minutes, which was not nearly enough time. Beets come in all different sizes, so bake time will vary. The best way to know they're ready, is when they are fork-tender. Stick a fork into the beet & if it slides off easily, they are ready. Make sure you cool them enough after roasting before you start to handle them – don't burn your hands!
How to get the beet stain off your hands. As some of you might know, cooked beets tend to stain your hands (and everything else that get in their way) while you work with them. I may not be able to save your clothes, but I have a tip for getting that vibrant color off of your hands. Simply sprinkle salt into the palm of your hands and scrub under warm water with some soap. This should pull the stain right off.
Use a food processor. This recipe is really easy because you don't need to do too much with the beets – perfect for a first timer! You simply clean them (very well) roast them, then add them to the food processor with the skin on. The food processor is a necessity for this recipe, because you want the beets to be completely pureed (first image below).
Go gluten free. This recipe can be gluten free! Simply swap all-purpose flour for Bob's Gluten Free 1-to-1 Baking Flour.
The Recipe
For Roasted Beets
2 large beets
¼ tsp. salt
1 Tbsp. olive oil
For The Cupcakes
2½ cups gluten free OR all-purpose flour
¾ cup coconut sugar
1 tsp. baking soda
1 tsp. salt
2 Tbsp. unsweetened cocoa powder, plus extra for dusting
½ cup coconut oil, melted
¾ cup low-fat buttermilk
2 eggs
1 Tbsp. red food coloring
1 tsp. white vinegar
1 tsp. vanilla extract
For The Frosting
16 oz cream cheese
1/2 cup confectioner's sugar
1 teaspoon vanilla extract
Preheat oven to 400º F. Slice off beet leaves close to the stem and scrub the beets clean. Place each beet on a large square of foil and sprinkle with the salt, olive oil and a splash of water. Wrap each beet loosely with the foil.
Place foil-wrapped beets on a baking sheet and roast until fork-tender. The fork should come out with ease when inserted into the beet, about 30 minutes (see notes). Remove the beets and set aside until cool enough to handle.
Lower the oven temperature to 350º F. Line two 12-cup muffin tins with paper liners.
In a large mixing bowl, combine the flour, coconut sugar, baking soda, salt and cocoa powder. Set aside.
Peel the cooled beets and place in a food processor or blender. Blend until pureed.
Add coconut oil, buttermilk, eggs, vinegar and vanilla to the beet puree and blend. In two parts, mix the wet ingredients into the dry ingredients, until just combined. Do not over mix. Scoop batter into lined cupcake tins, filling about ⅔ full.
Bake in preheated oven for 15 – 20 minutes or until a toothpick inserted comes out clean. Cool completely.
To make the frosting mix cream cheese, confectioner's sugar and vanilla with a stand or hand mixer. Frost the cupcakes once cooled completely. Dust with additional cocoa powder, if desired.
Notes
Cook time for the beets will vary, depending on size. Just keep cooking until they're fork-tender!
Recipe adapted from Yummy Healthy Easy