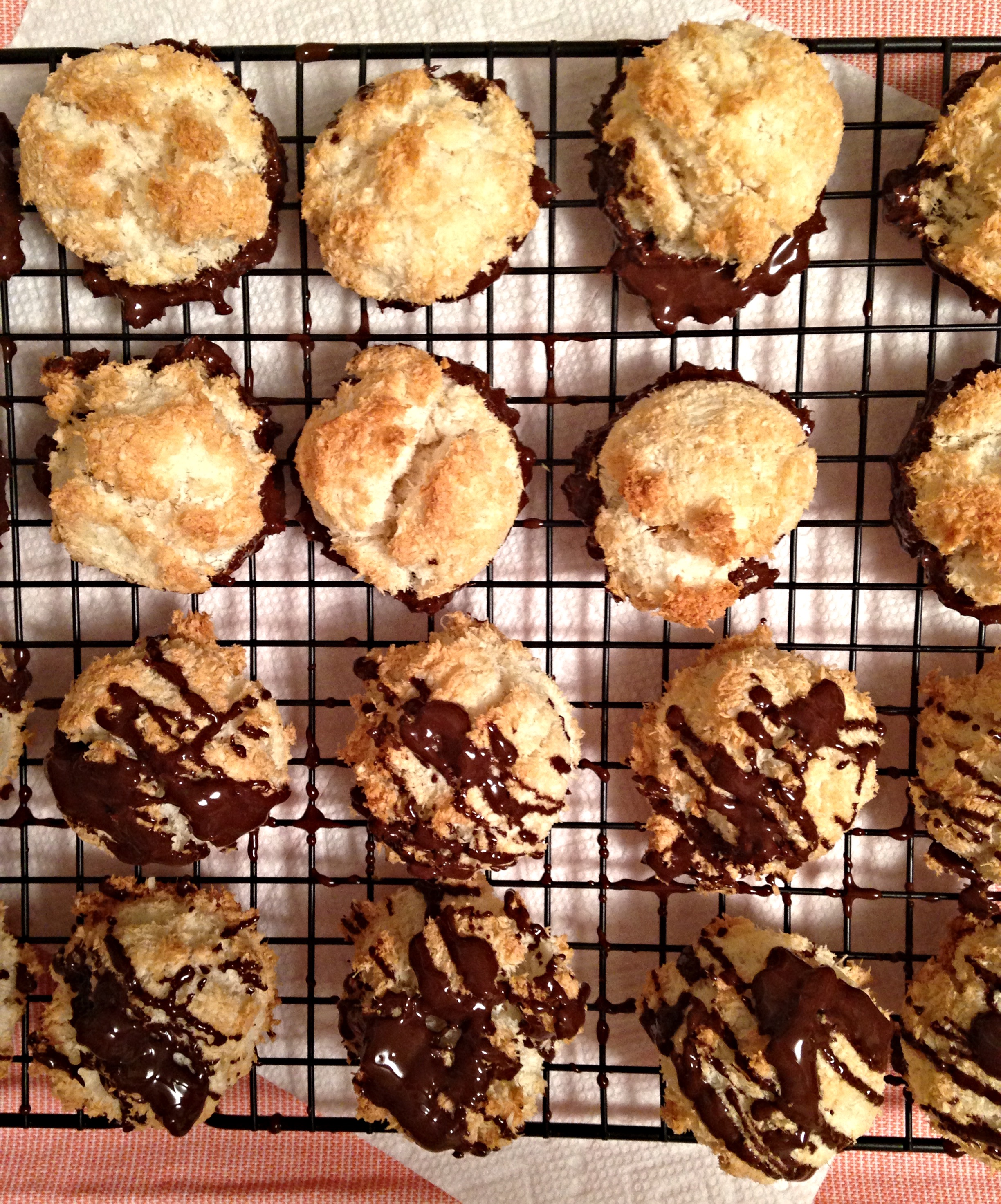 Coconut macaroons are an essential Passover dessert. Flourless, coconut packed cookies, dipped in chocolate are a perfect way to end any Seder. This year, I've created traditional homemade macaroons.
My first attempt at coconut macaroons did not go over well. Let's just say I added too much coconut, the cookies fell apart & I had a minor temper tantrum. All of that changed once I got the measurements correct. The chocolate-dipped, crispy exterior with a soft & chewy center makes this one of my favorite cookie recipes. Plus, they're gluten free, so they're an awesome year-round flourless option.
The Tips
Be gentle. These cookies are extremely delicate, especially when they first come out of the oven. Gently transfer them from the baking sheet to a drying rack & be very careful dipping them into the chocolate. You don't want to throw a temper tantrum like I did if they begin to crumble before your eyes.
Chocolate chip variation. I dipped my macaroons in chocolate ganache, but folding chocolate chips into the macaroon batter before scooping them on to the baking sheet would be a delicious variation.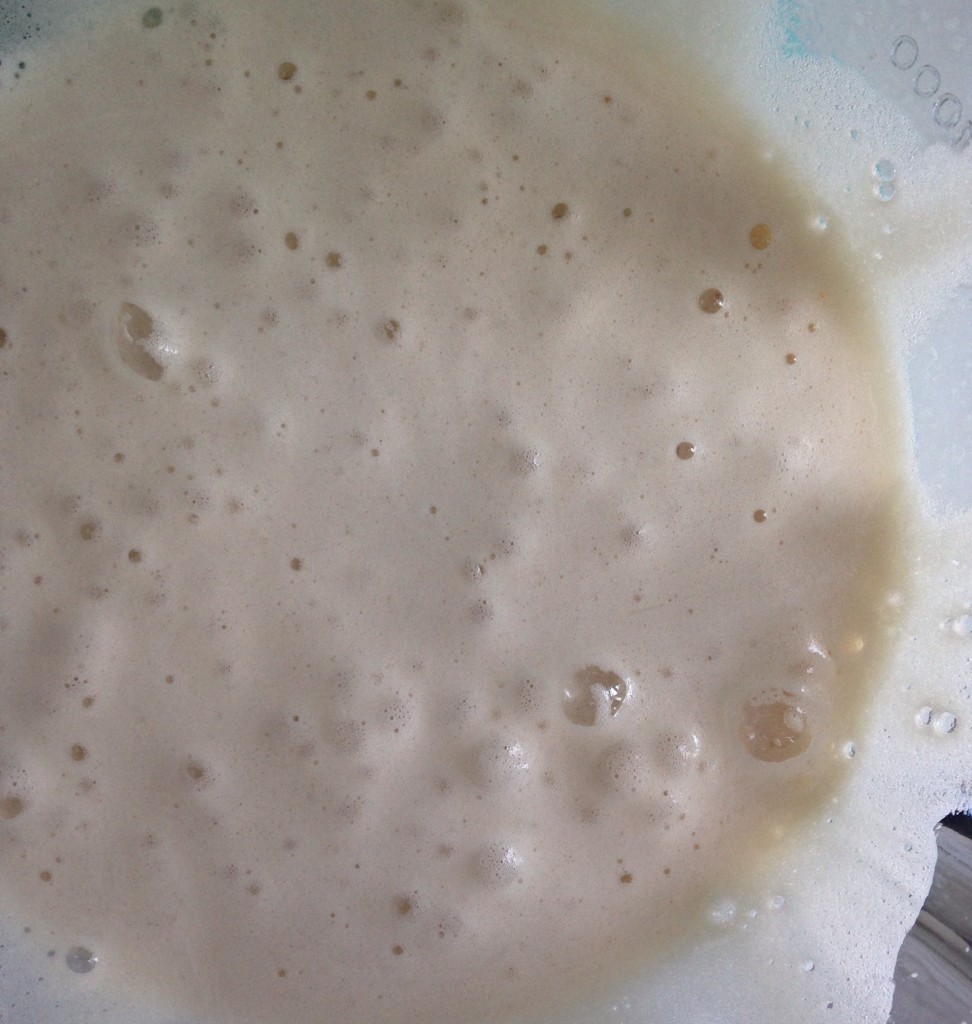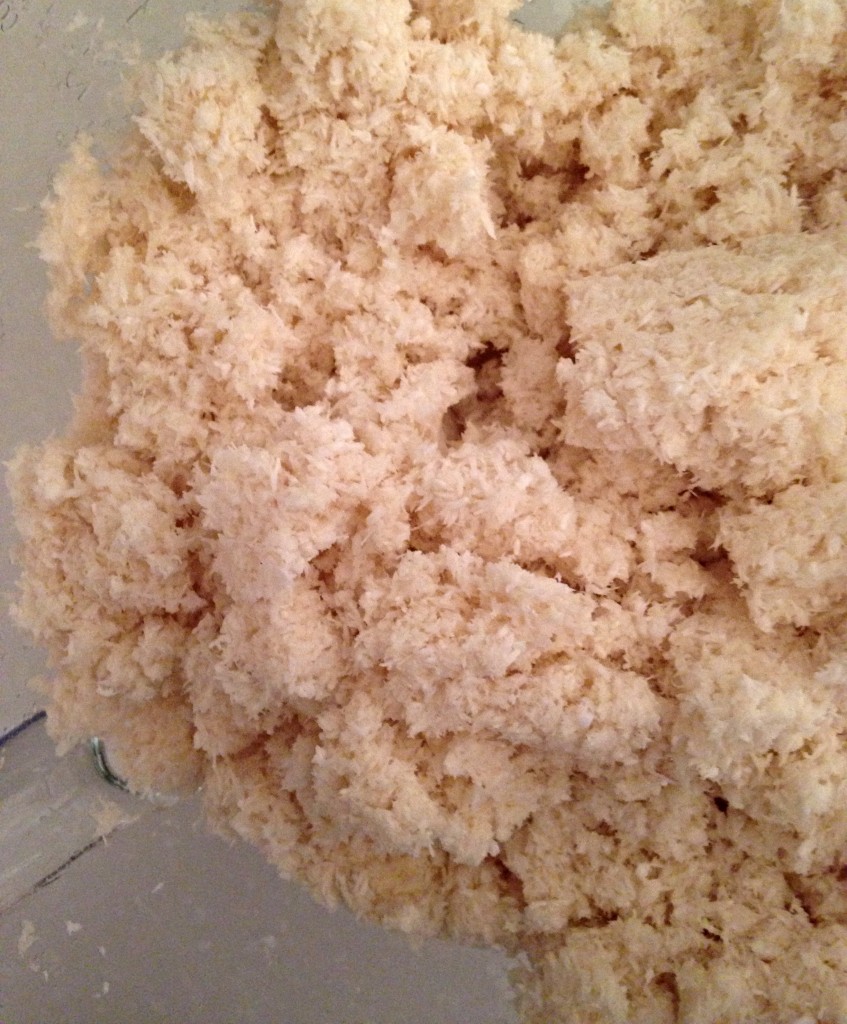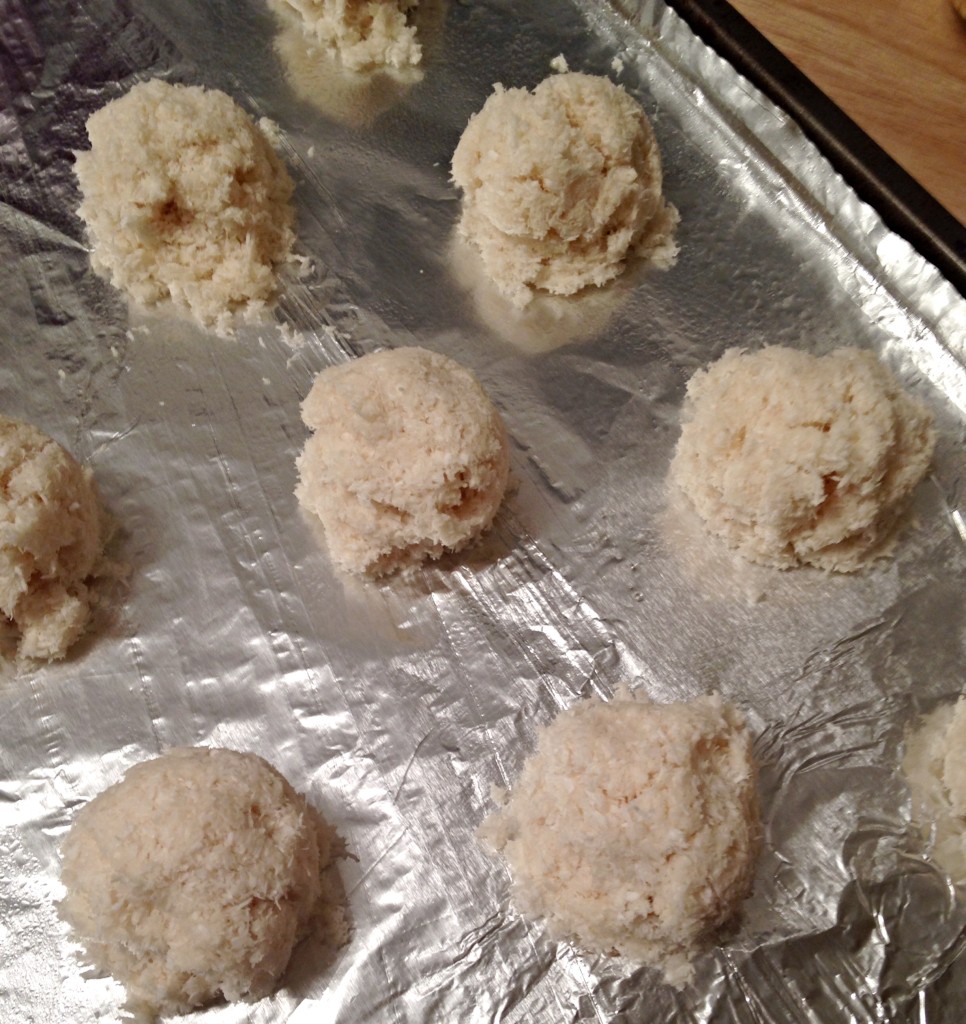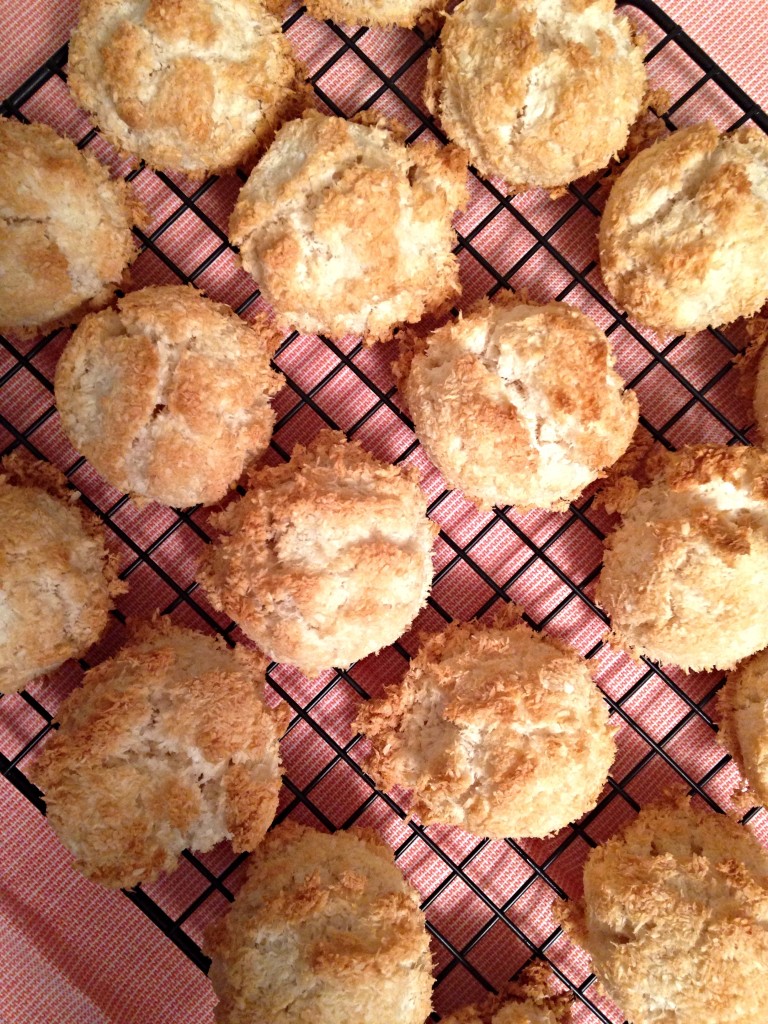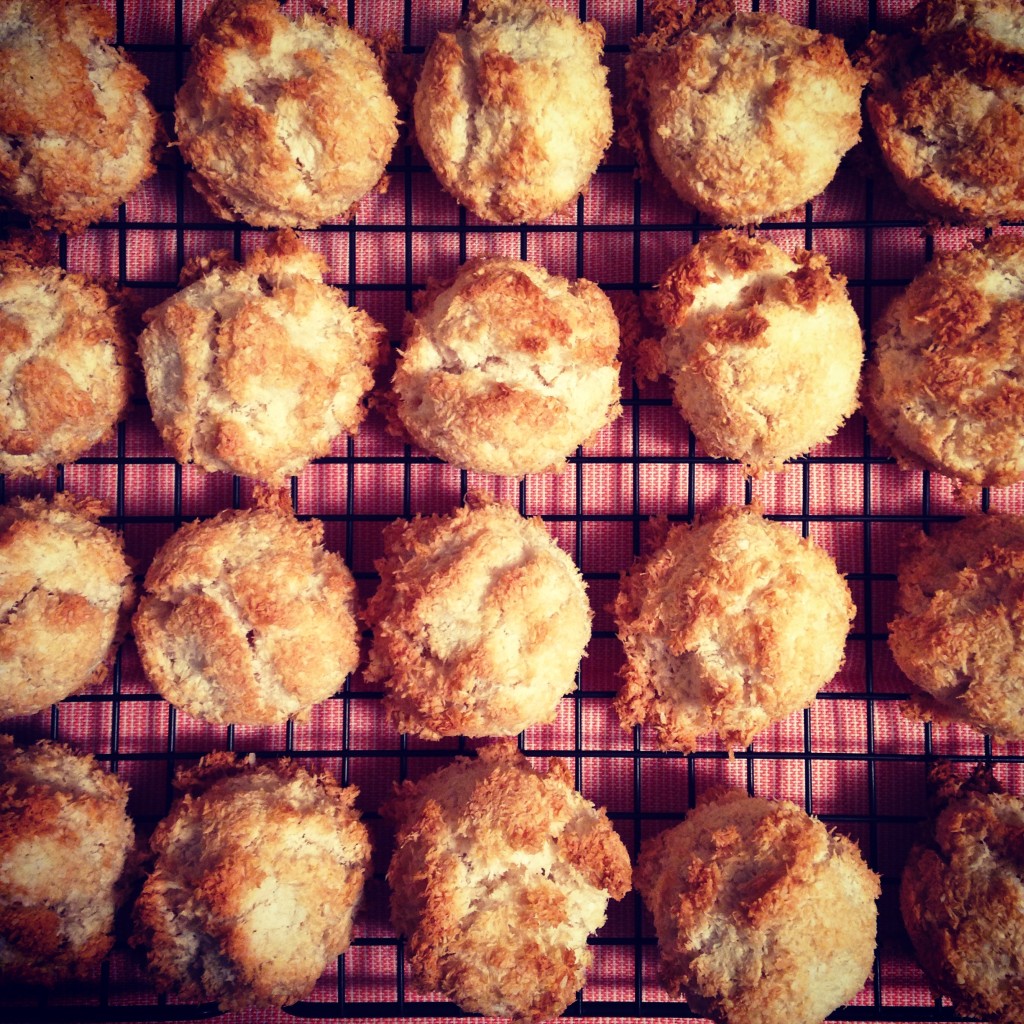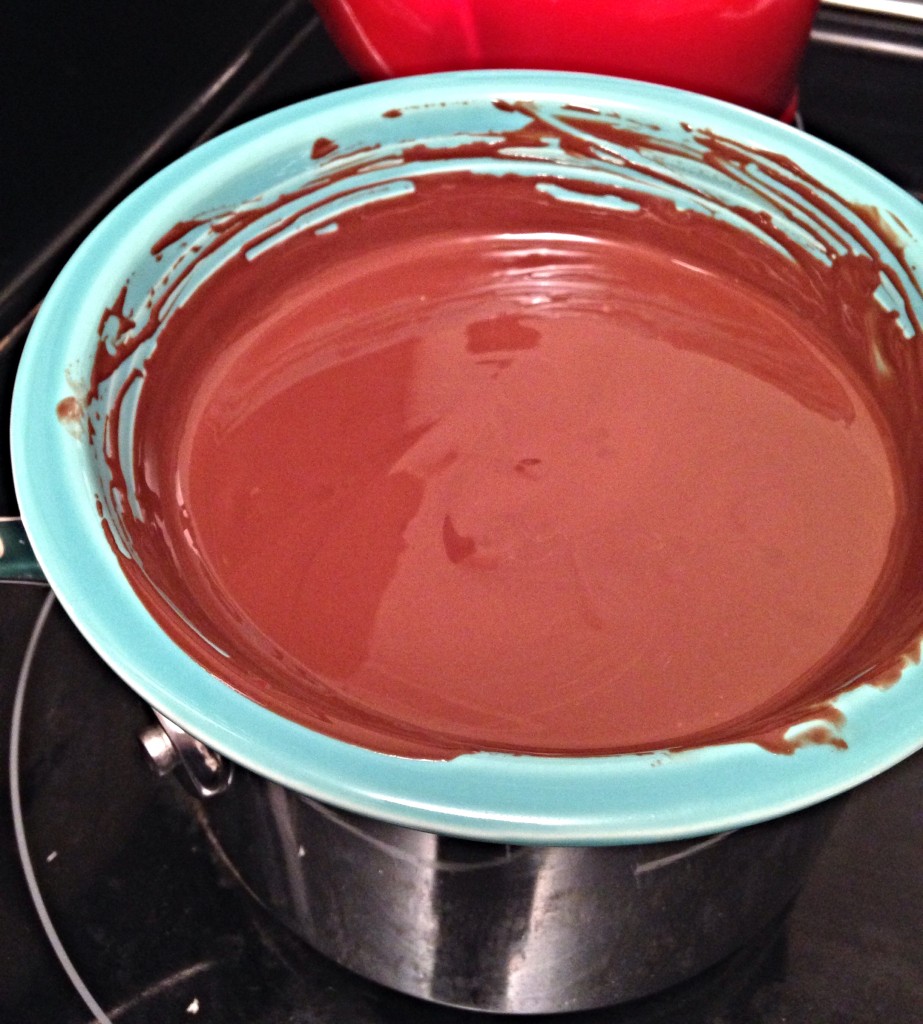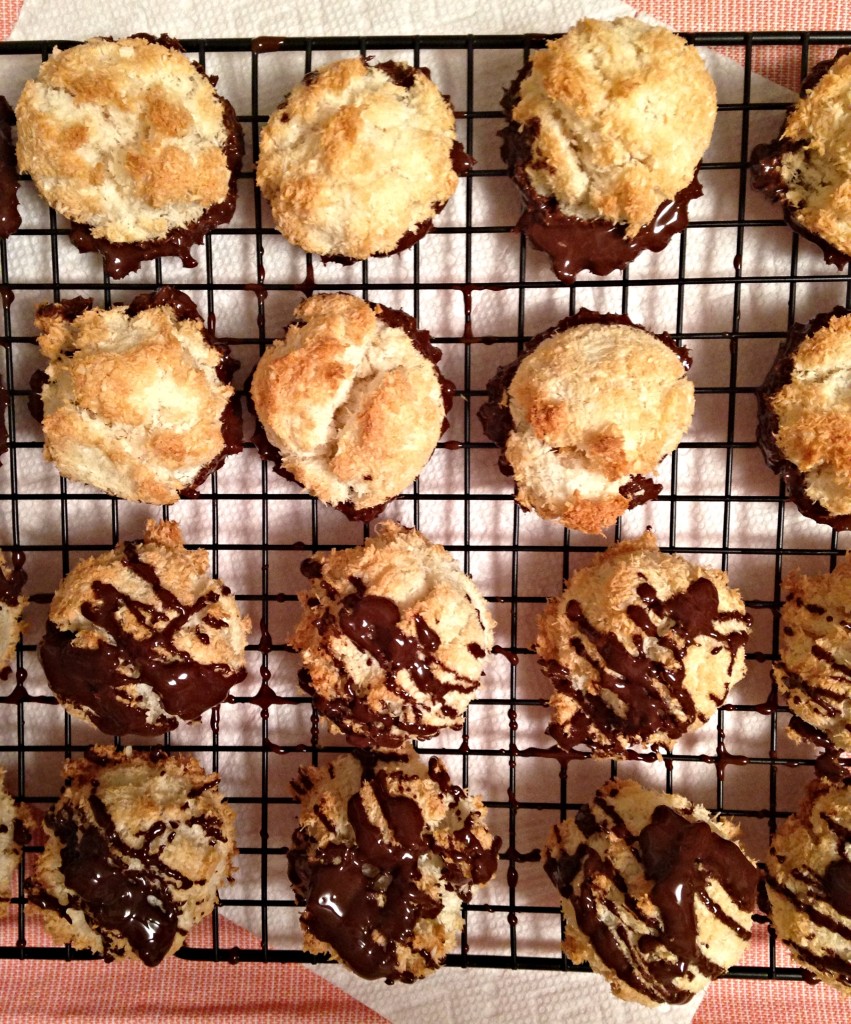 The Recipe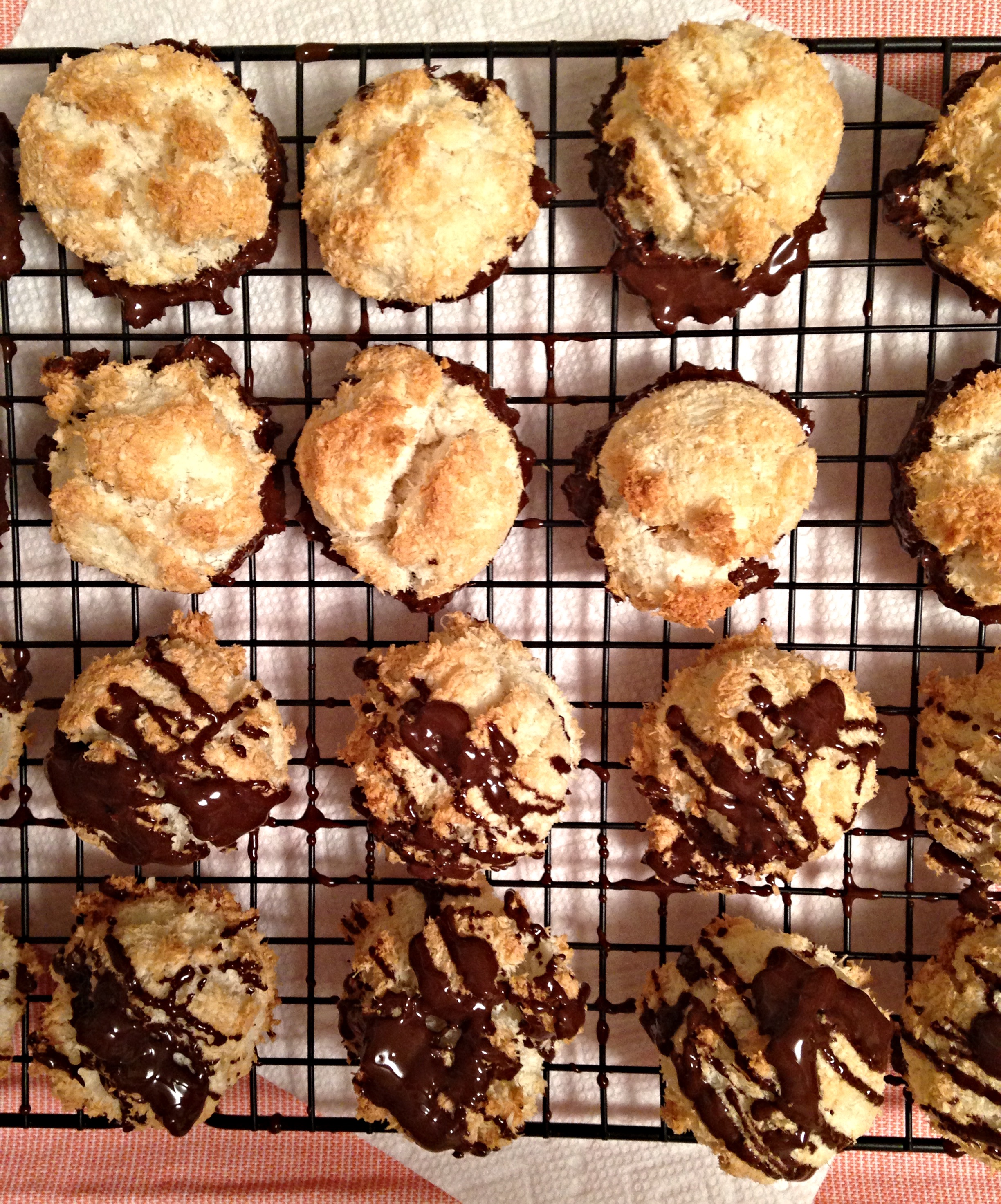 Chocolate Dipped Coconut Macaroons
2015-04-02 08:14:03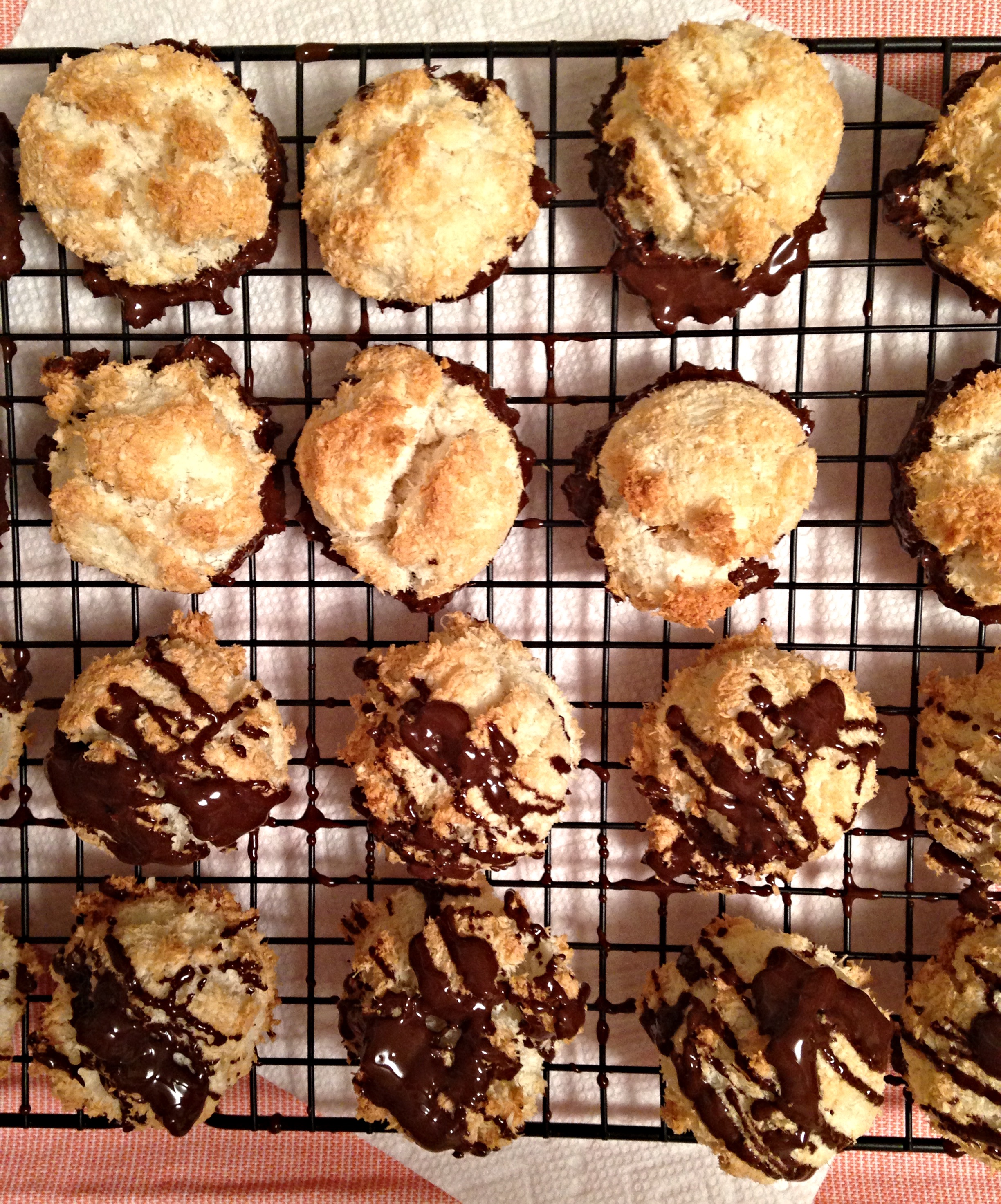 Ingredients
4 extra large egg whites
1/2 cup granulated sugar
1 teaspoon vanilla extract
1/4 teaspoon salt
3 cups shredded coconut, unsweetened
1 cup dark chocolate chips
1 tablespoon coconut oil
Instructions
Preheat the oven to 325 degrees. Line a baking sheet with parchment paper or greased tin foil, then set aside.
In a medium bowl or stand mixer with the paddle attachment, beat egg whites, sugar, vanilla and salt on medium-high until thick & frothy - about 5 minutes.
Using a rubber spatula, fold in the coconut until completely coated in wet ingredients.
With a 1-2 tablespoon scoop, scoop the cookies on to the prepared baking sheet. Bake 20 minutes or until the cookies are golden brown.
While the cookies are baking, melt chocolate chips and coconut oil using the double boiler method OR in the microwave. Note: If you're using the microwave, only heat the chocolate for 30 seconds at a time, then stir before returning to the microwave. Repeat this method until chocolate is completely melted.
Once the macaroons are completely cooled, dip the bottoms of each cookie into the melted chocolate then set on a drying rack to cool. You can also drizzle chocolate atop each cookie. Store in the refrigerator until ready to serve so the chocolate has time to set.
Lana del Crave https://lanadelcrave.com/