February 12, 2015
Shortbread Hearts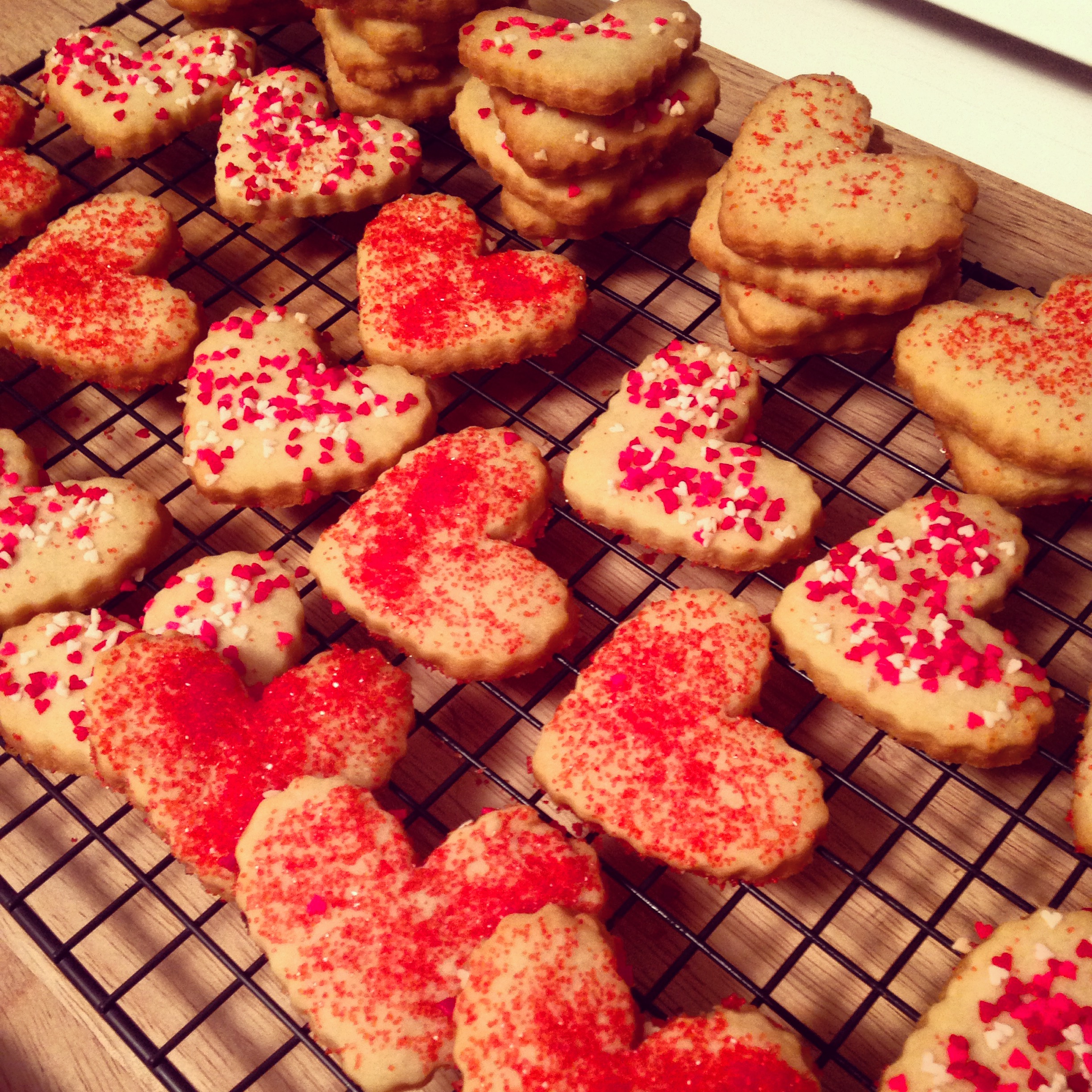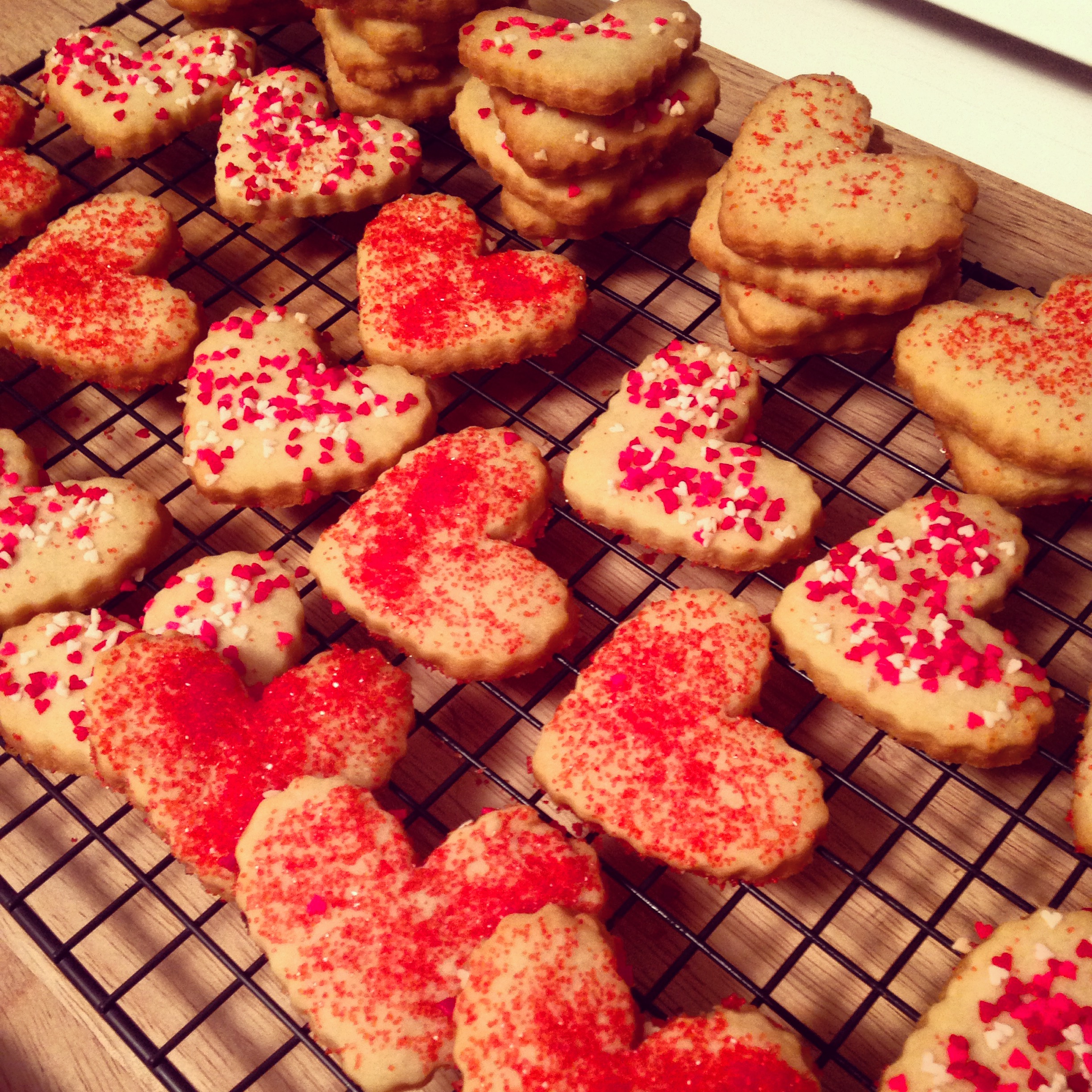 Valentine's day is upon us & I hope everyone is planning some sweet treats to make for your sweethearts!
This cookie is near and dear to my parents' hearts. Every year during Valentine's day, my mom would bake shortbread hearts for a close family friend of theirs. Although he has since passed, she continues to bake these delicious cookies in his memory. I am keeping our family recipe a secret, but I've recreated the shortbread heart and made it my own tradition with a few touch-ups.
The Tips
Stay cool. Because these cookies are filled with butter, they have a tendency to overspread or become 'deformed', if not kept cool. Refrigerating the batter before rolling & cutting it, working in batches, and popping the cut cookies in the freezer before baking them will give you that perfect heart shape you're looking for. All of these steps take time, so make sure you have at least a few hours set aside to bake these treats.
Be creative. Since it's Valentine's day, I decided to add red sugar & heart-shaped sprinkles to my cookies. If you're feeling creative, you could sprinkle some powdered sugar atop the cookies, or even dip them in a chocolate ganache! If you don't have your own ganache recipe, use Ina's – you won't be disappointed.
What to do when it's not Valentine's Day. These cookies are a Valentine's Day tradition in my house, but that doesn't mean you can't make them on other occasions! Use any type of cookie cutter you'd like to make these throughout the year.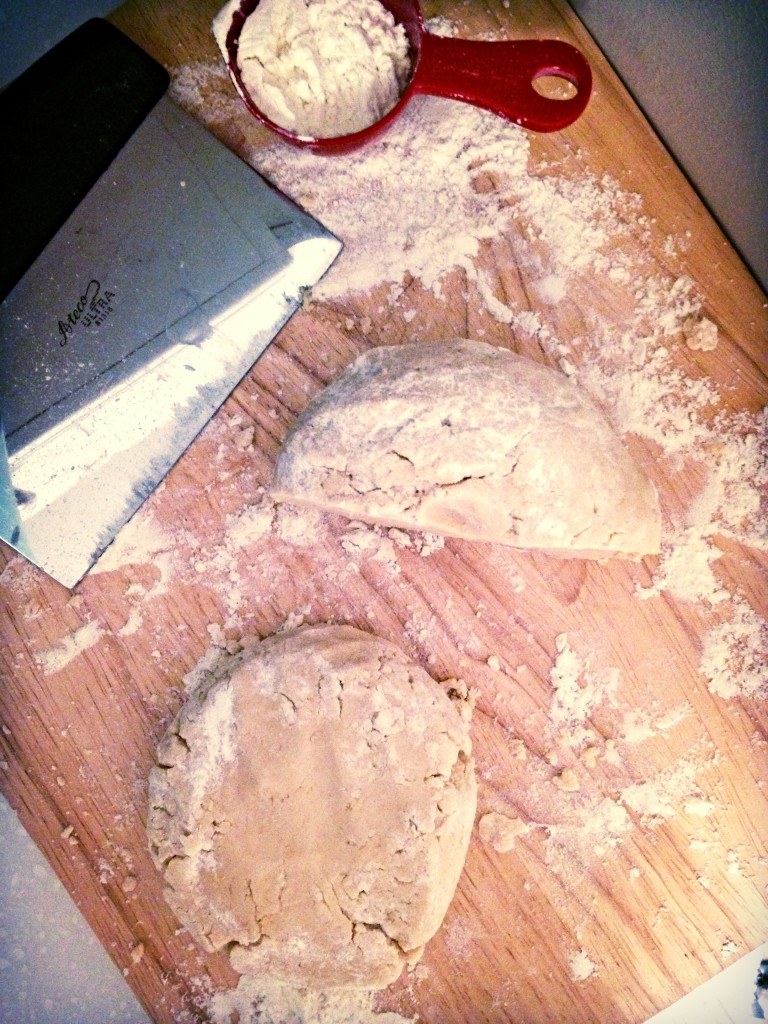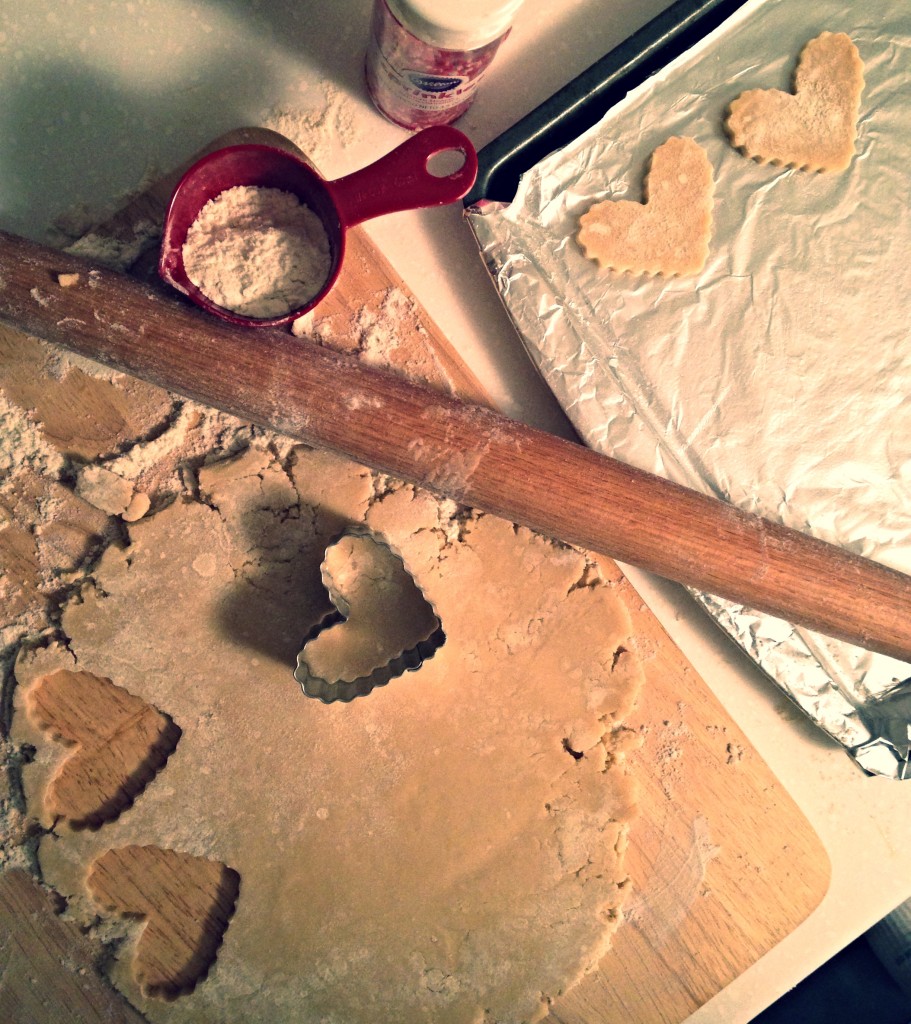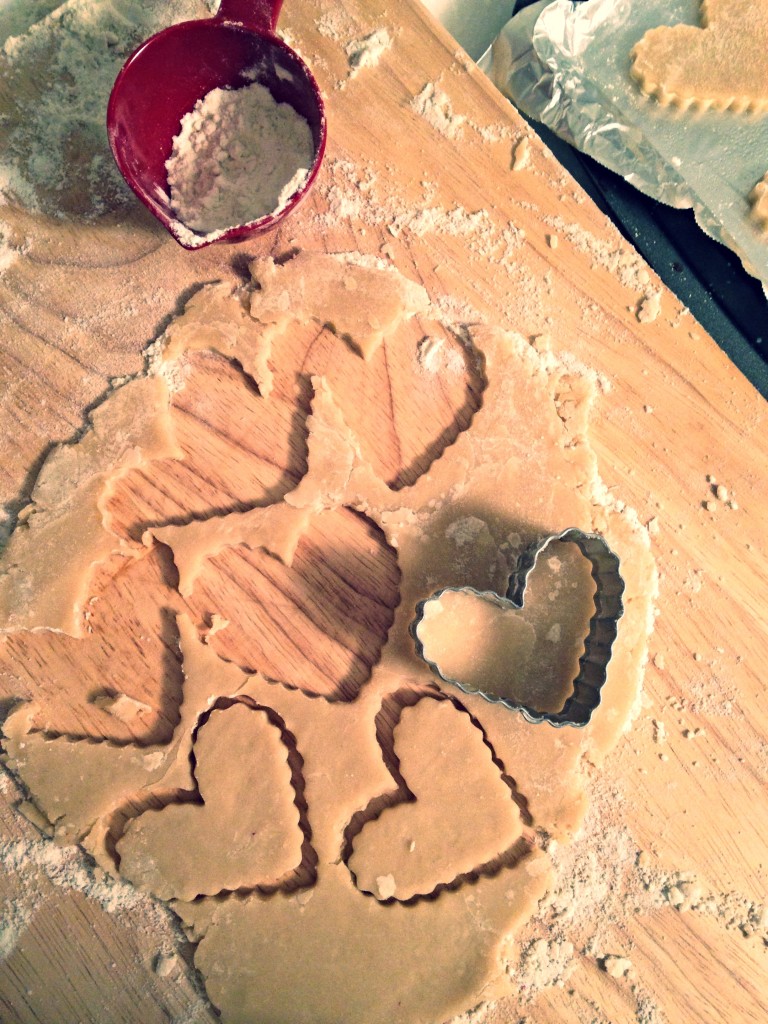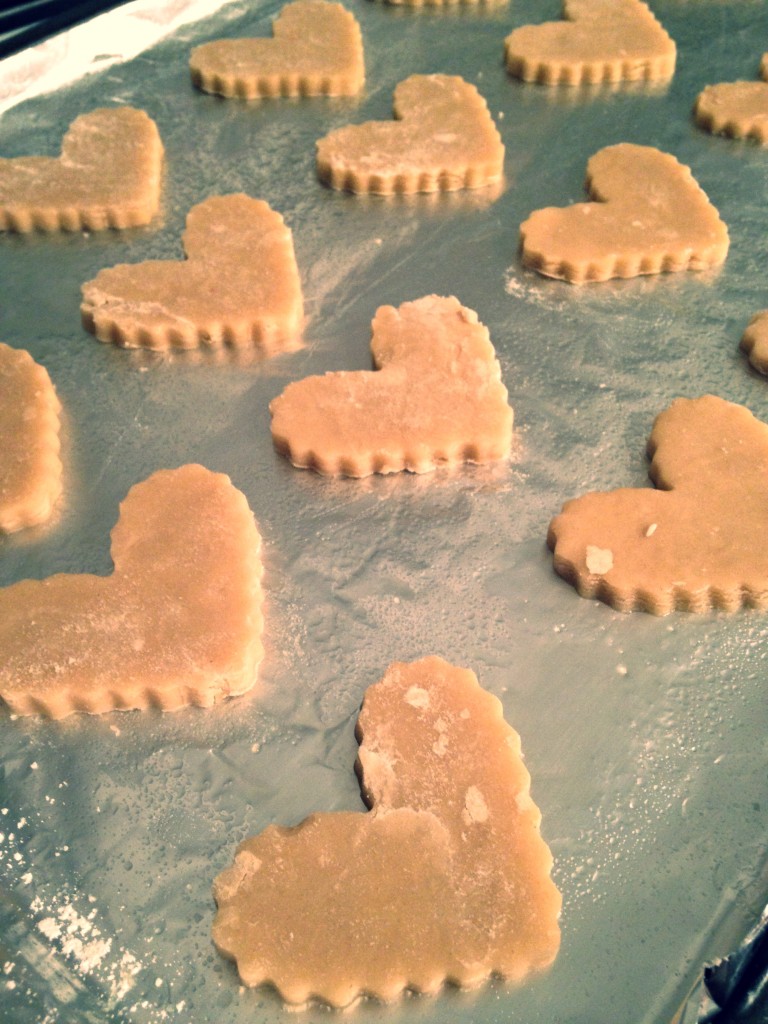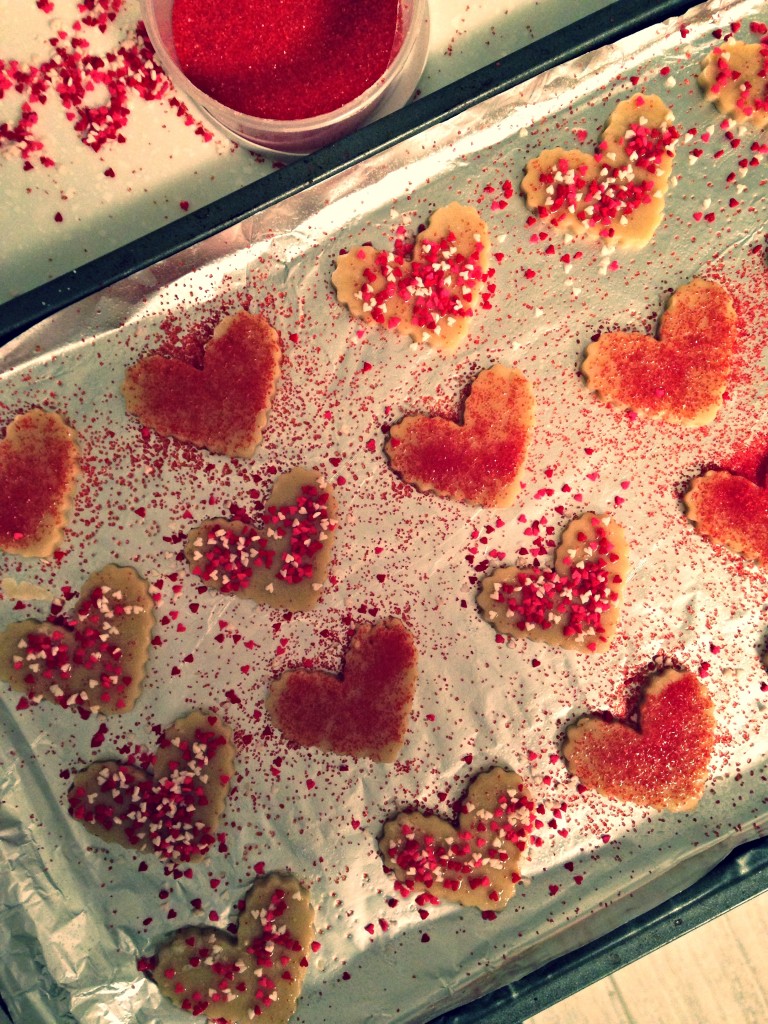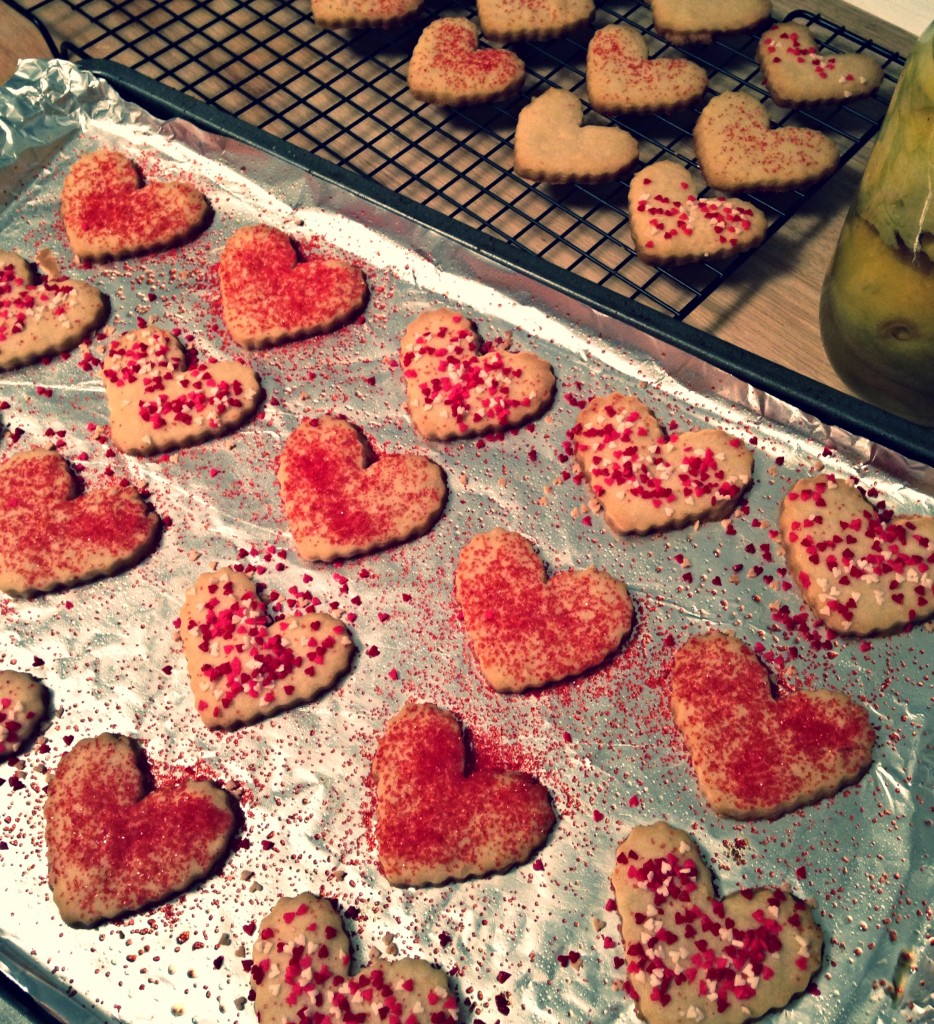 The Recipe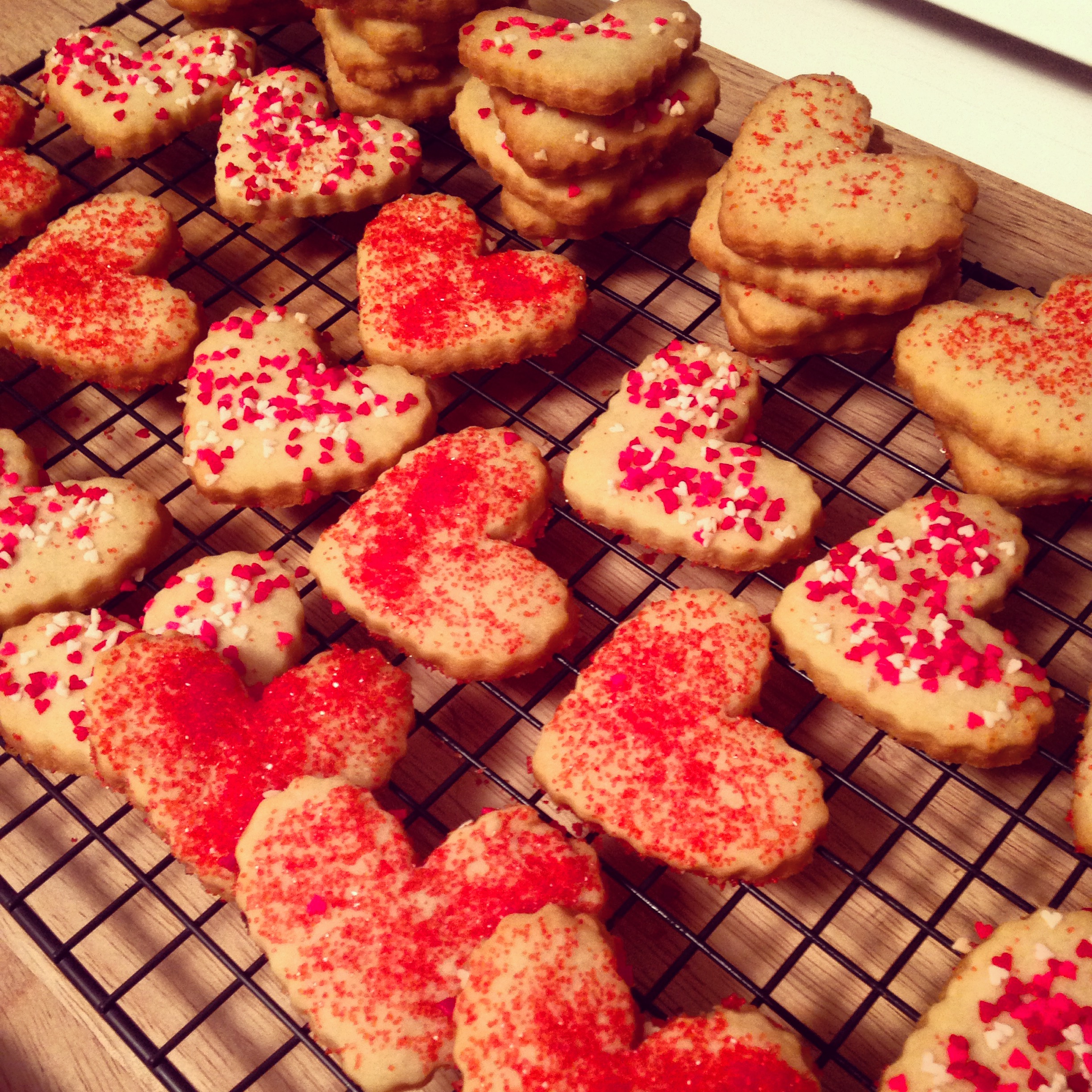 Shortbread Hearts
2015-02-12 08:48:01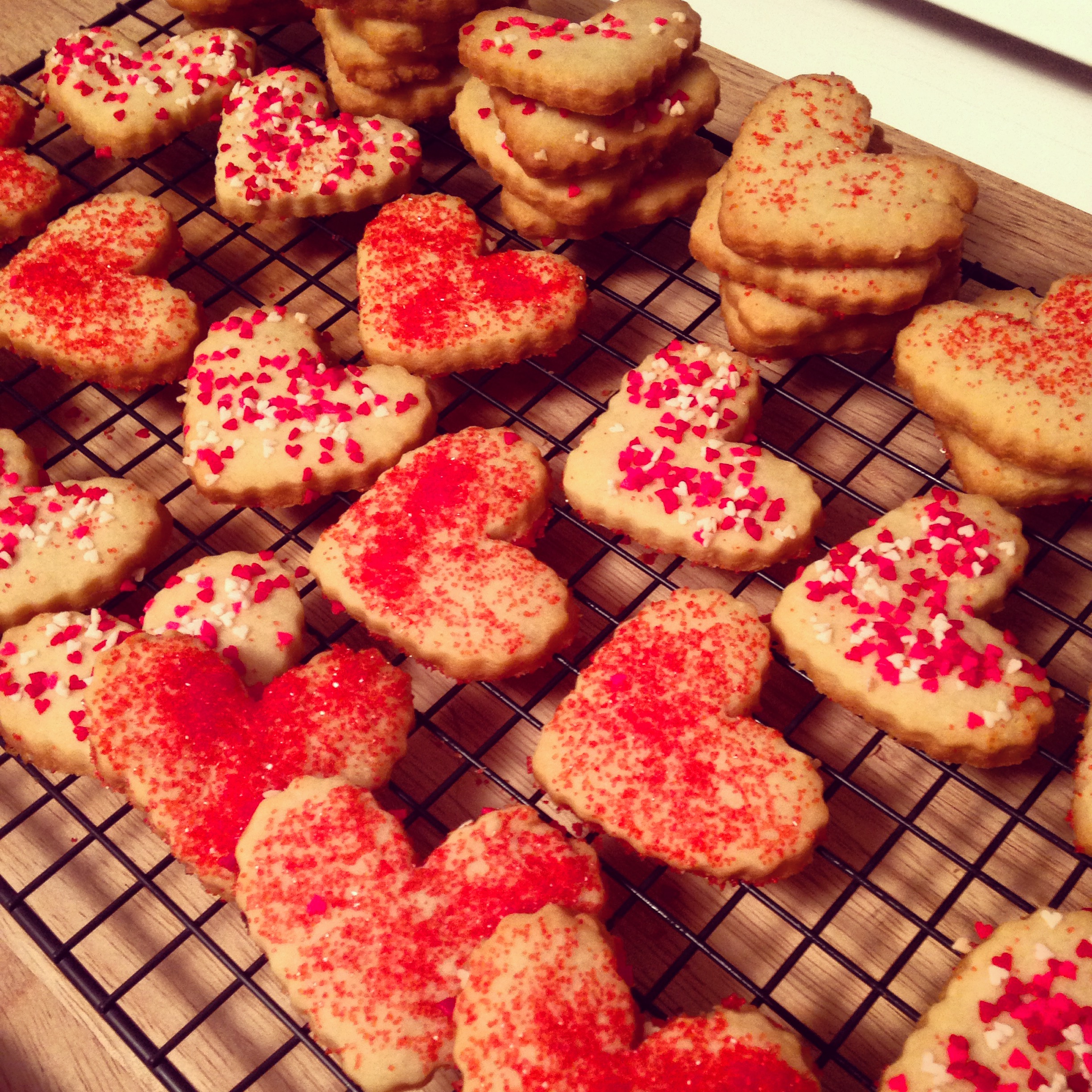 For the cookies -
1 cup unsalted butter, at room temperature
1/2 cup confectioners sugar
2 cups all-purpose flour
1 tablespoon pure vanilla extract
For the Sprinkle Topping -
3 tablespoons butter, melted
Decorative sprinkles
Preheat the oven to 350 and line 2 baking sheets with foil or parchment paper (preferably parchment). Set aside.
In a large bowl or stand mixer, cream together the butter, sugar, and vanilla. Slowly add the flour & mix until the dough comes together.
Turn the dough out onto a floured surface and roll into a ball. Cut the ball in half, then lightly roll each half into a disc-shape. Wrap both discs in plastic wrap and refrigerate for at least 1 hour.
While your dough is refrigerating, start the sprinkle topping by melting 3 tablespoons of butter in the microwave on low. Once melted, set aside.
Once the dough is firm, remove from the fridge and use a rolling pin to roll the dough out on a well-floured surface. The dough should be 1/2 to 1/4 inch thick. Use a heart-shaped cookie cutter to create your cookies, and place them on the prepared baking sheet.
Using a pastry brush, paint your melted butter atop each cookie and sprinkle decorative sprinkles of your choice. Once all the cookies are buttered & sprinkled, pop them in the freezer for 10-15 minutes.
Remove from the freezer and bake 10-15 minutes, depending on the size of your cookie cutter. Let the cookies cool on a cooling rack before serving.
Yield will vary depending on cookie cutter size. My cookie cutter was small, so if you use a larger one you may need to bake it longer. You'll know they're done when slightly crisp and golden around the edges.
Adapted from The View From Great Island
Lana del Crave https://lanadelcrave.com/