January 22, 2015
PALEO Bread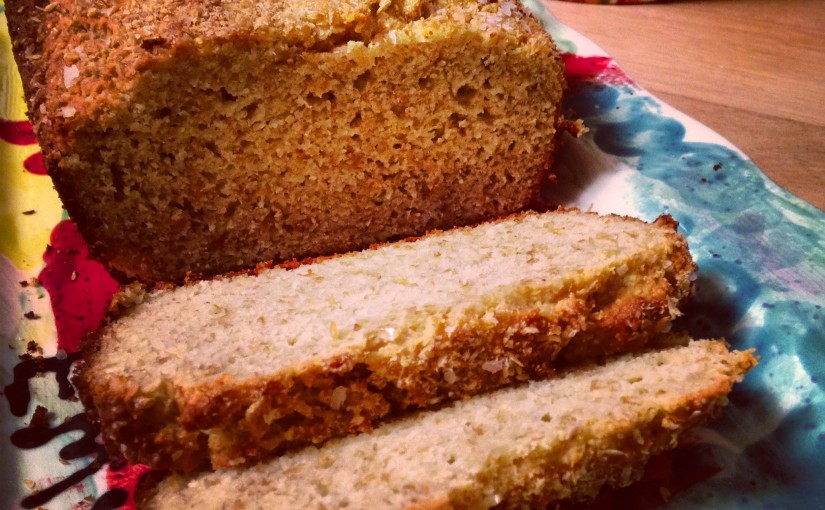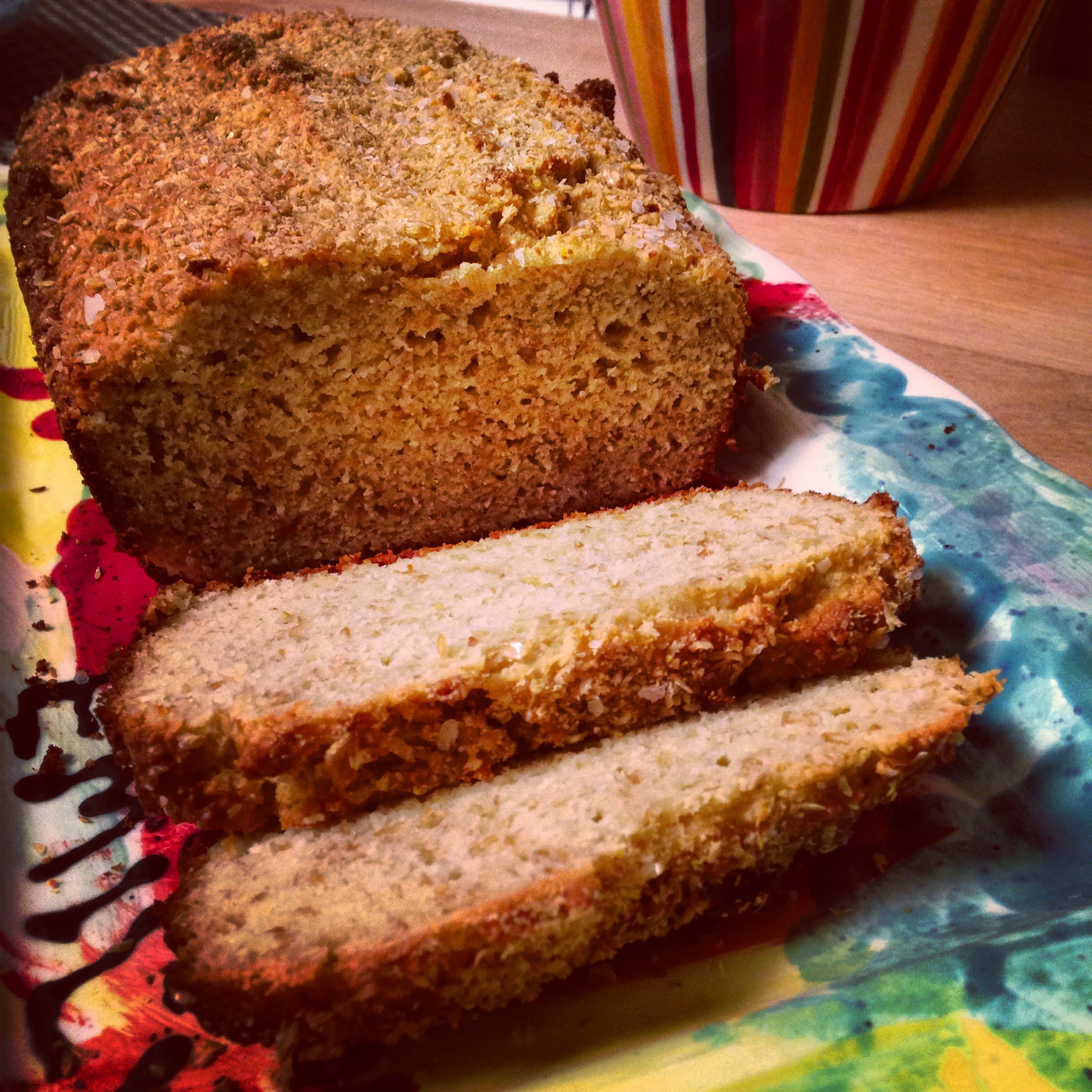 With 2015 in full effect, and a tropical vacation creeping up quickly, I've been doing my best to stay away from grains, sugar, and dairy. Following various Paleo recipes found on Pinterest or in cookbooks has allowed me to do this easily (at least, during the week when there's no temptation for Saturday/Sunday brunch).
As satisfying as the Paleo lifestyle can be, a girl needs some bread in her life! A portion of my boyfriend's family is following this lifestyle so his mom and I have been sharing both recipes and cookbooks to keep the ideas flowing. I borrowed her cookbook, Paleo Cooking from Elana's Pantry, and found a few delicious recipes. When I saw her Paleo bread, I knew I needed to try it.
The Tips
Add a crust. Elana's original recipe did not call for a crust, but I wanted to add texture to the bread. By adding flax meal and a touch of sea salt to the top of the bread, a crusty topping was born & it was delicious. The crust has always been my favorite part.
Serve with anything. This bread is awesome because it tastes amazing, but also because it works with both savory or sweet toppings. I've eaten it as a side dish to a small dinner, for breakfast with almond butter smeared on top, or even as a turkey BLT sandwich.
Serve on a beautiful plate. One of my favorite Hanukkah gifts this year was a handmade serving plate, made by my nieces. I've been using my gift as a gorgeous work of art, but this bread fit perfectly and I couldn't resist serving it atop the plate. Thanks, Em & Al!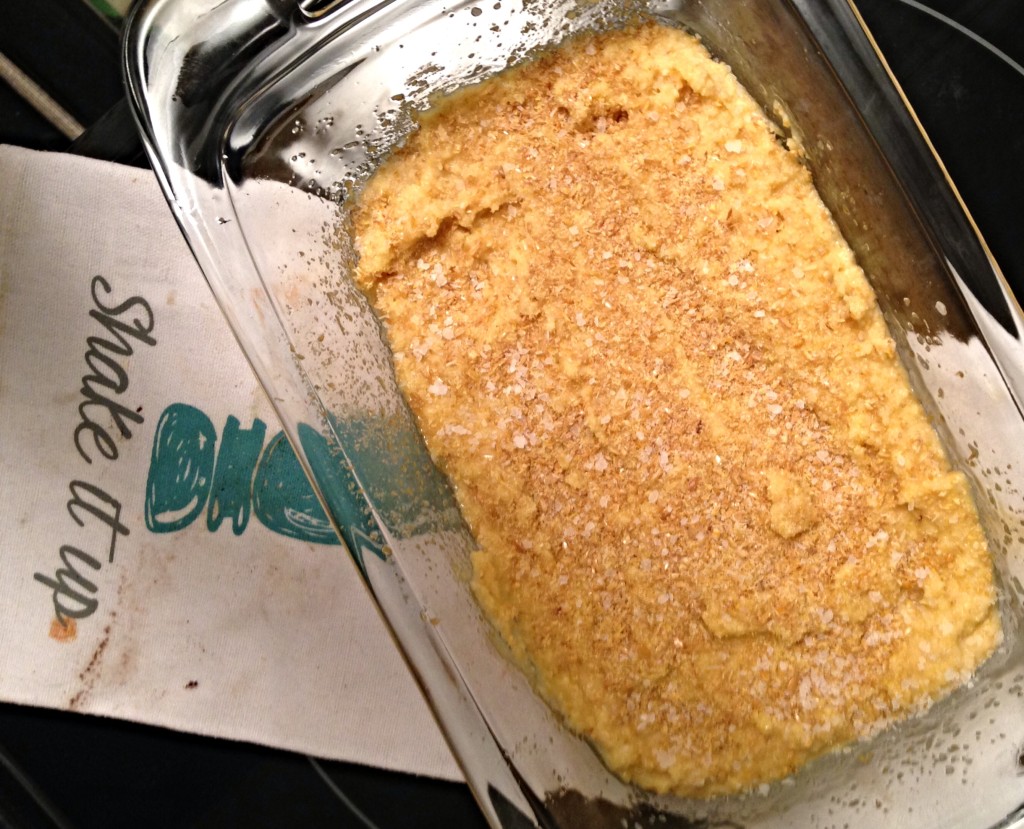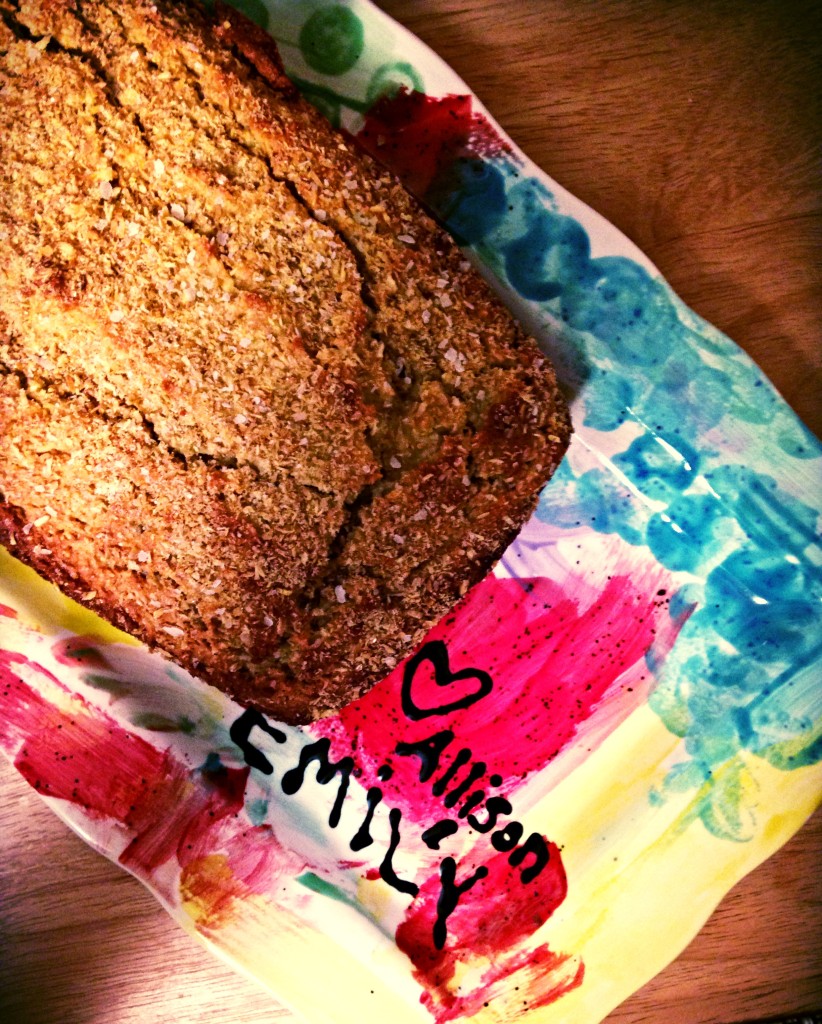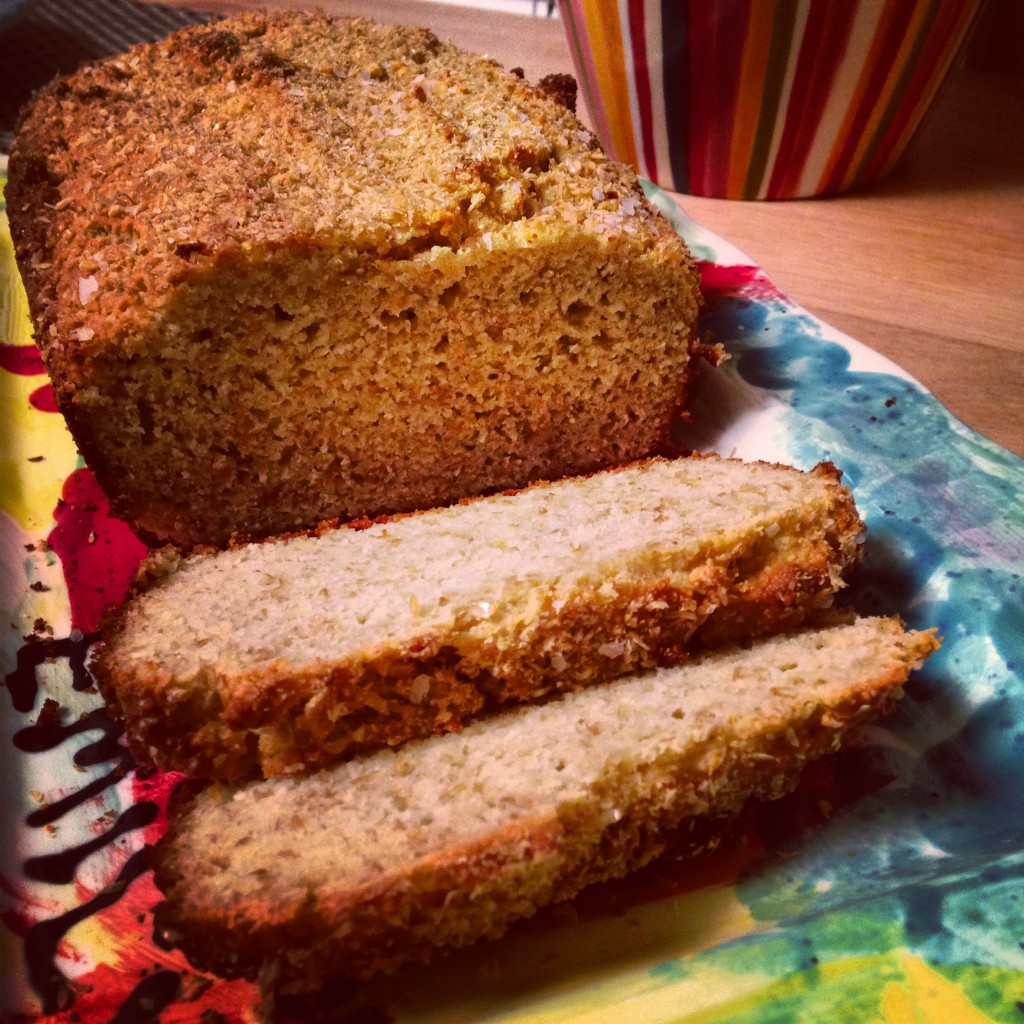 The Recipe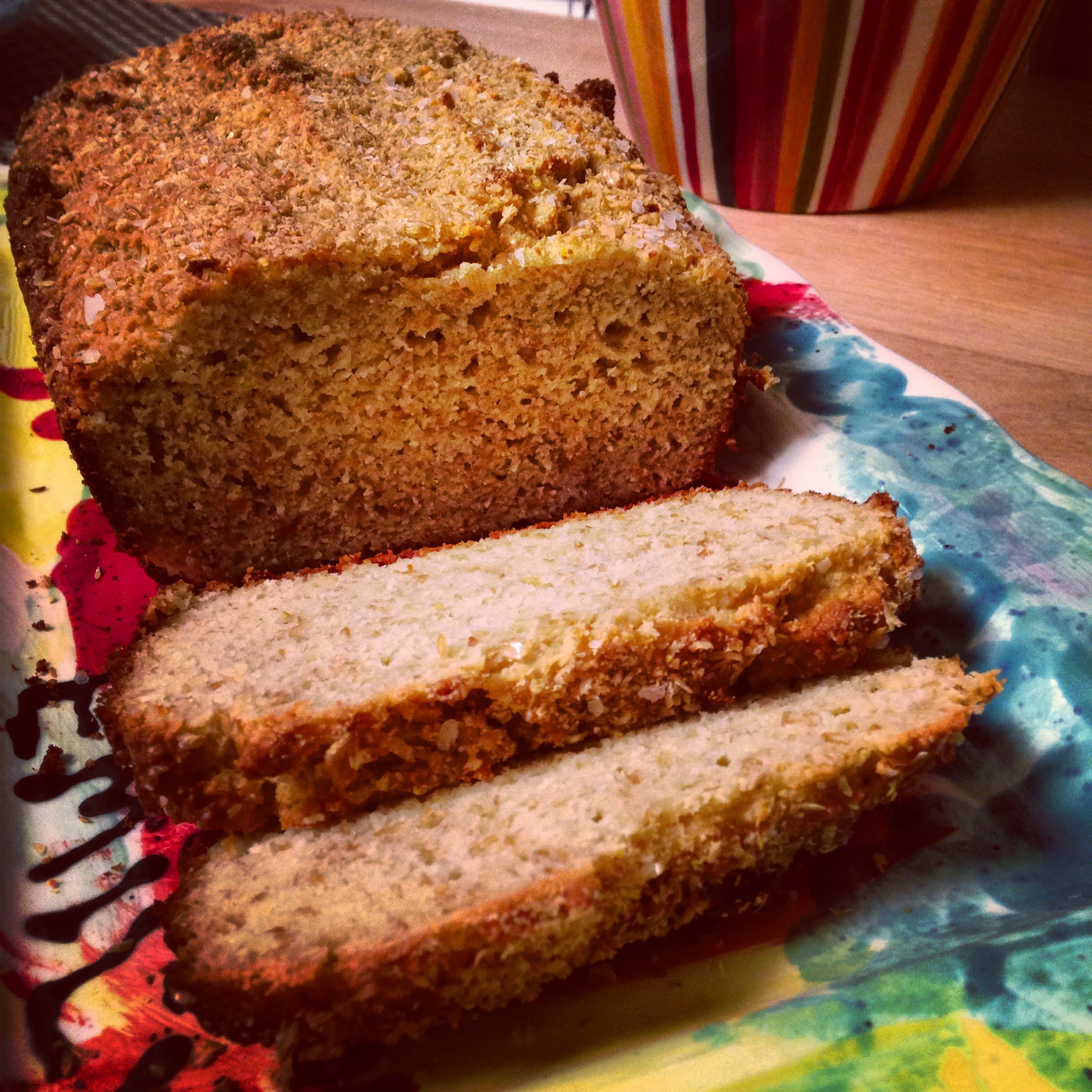 PALEO Bread
2015-01-30 11:06:30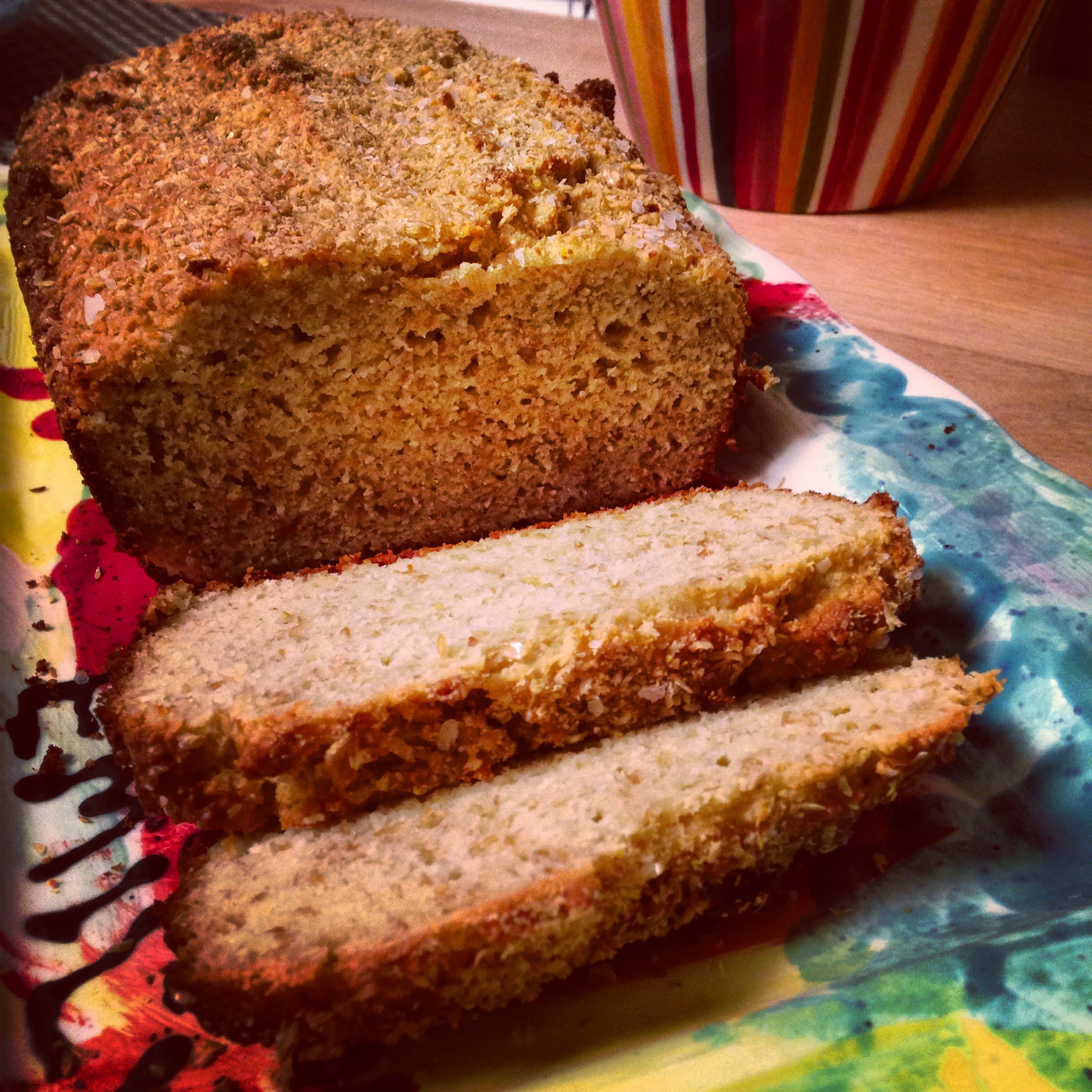 1 tablespoon coconut oil, plus extra for greasing the pan
1 tablespoon honey
2 cups almond flour/meal, sifted
1/4 cup golden flax meal
2 tablespoons coconut flour
1/2 teaspoon baking soda
1/4 teaspoon sea salt
5 extra large eggs
1 tablespoon apple cider vinegar
For the Crust -
2 tablespoons golden flax meal
1/2 teaspoon sea salt
Preheat the oven to 350 degrees. Grease a loaf pan with coconut oil then set aside.
Melt honey and coconut oil together, either on a low setting in the microwave or over low heat atop the stove. Remove from the heat and cool.
In large bowl or stand mixer with the paddle attachment, add the sifted almond flour, flax meal, coconut flour, baking soda, and salt. Stir to combine.
With the stand mixer on low, add the cooled coconut oil & honey, eggs, and vinegar. Turn the stand mixer to a medium speed and mix until thoroughly combined.
Pour the batter into the prepared loaf pan. Create the crust by sprinkling the flax seed and sea salt atop the raw bread batter.
Bake for 35-45 minutes until cooked completely through. Use the 'toothpick test' to ensure the bread is cooked through – stick a toothpick in the center of the bread. If the toothpick comes out clean, it is baked through! If the toothpick comes out with wet batter attached to it, pop it in the oven for 5 more minutes until cooked through.
Adapted from Paleo Cooking from Elana's Pantry
Lana del Crave https://lanadelcrave.com/